What is the 'FlyLady cleaning method'? We explain the stress-eliminating routine experts love
Reduce the mental load that comes with cleaning with this scheduled cleaning method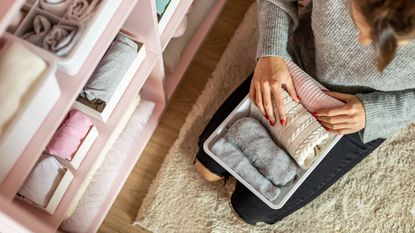 (Image credit: Getty Images)
We get it, life's busy, stressful, and occasionally overwhelming. And sometimes cleaning and organizing is the last thing you want to do, especially at the weekends. However, doing so can make home life better. So when we heard about the FlyLady cleaning method, we thought you should be the first to know.
Put simply, the FlyLady method breaks down cleaning and organizing tasks into different weekly blocks and 'zones' of your home – so you can keep on track more easily. And while we acknowledge that there are plenty of cleaning tips and home organizing ideas that can help you stay on top of keeping your home neat – and calm – this system could just revolutionize your life.
Here, professional cleaners explain how the FlyLady method works.
The FlyLady method explained
Put simply, the FlyLady method is a simple timetable, like the one below:
Pioneered by author of The C.H.A.O.S. Cure and organizing specialist Marla Cilley, a.k.a. The FlyLady, the method is more than a simple spring cleaning checklist. Instead, it is designed to help people deal with their deep cleaning in 15-minute increments each day, working from zone to zone in their homes.
The structure of the method proves that cleaning need not be a rushed or stressful process and instead can be a manageable task that blends seamlessly into your existing daily routine.
'The FlyLady cleaning method has a lot of benefits and is great for those who struggle with keeping their homes clean and organized. It helps you break down the daunting task of cleaning into small, achievable steps. So, instead of being overwhelmed by the thought of cleaning an entire room, you focus on small tasks like wiping down the counter or organizing a single drawer,' explains Ettore Fantin, cleaning expert and owner of the cleaning blog Clean Quicker.
'It encourages you to establish daily routines, which can help keep your home clean and organized in the long run. By doing a little bit of cleaning every day, you're less likely to let things pile up and get out of control,' Ettore shares.
Marla Cilley is a best-selling author and cleaning expert who pioneered the FlyLady method to help others get on top of their cleaning without getting bogged down by the mental load of creating a schedule and trying to stick to it haphazardly. The FlyLady has since become a well-recognized brand, offering support groups and self-help to a whole range of overwhelmed homeowners.
How to use the FlyLady method
The backbone of the FlyLady method is what Marla calls 'the control journal' which she describes as 'your own personal manual for listing and keeping track of your routines.'
While you can build and personalize your own, there are plenty available pre-made online for you to get started, such as this personalizable FlyLady template from Etsy.
From there, it is about breaking a day, week, and month, down into manageable chunks. In week one of the month, focus your five weekday deep cleaning sessions on zone one only, working through a list of pre-set tasks like sweeping, mopping, decluttering, cleaning light fixtures, and so on. The second week of the month is dedicated to tackling zone two in the same way, working through one zone per week before starting the cycle over again. After repeating for a month or two, you will be in a nice rhythm and the Flylady method will feel like nothing at all.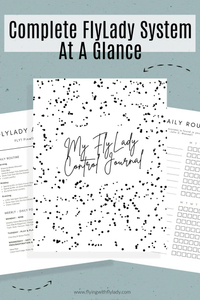 Complete FlyLady System at a Glance | $4.99 for digital download at Etsy
This control journal is a starting place for busy homeowners needing to get their cleaning schedule in order – or even make one in the first place. As a digital download, this template comes as an editable PDF so that you can alter it to your exact needs.
1. Work out your daily routine
All of us will likely have a daily routine already but consider how you can add some simple cleaning steps (what Marla calls 'swish and swipe') in to make the rest of your household cleaning simpler. For example, getting up and immediately making the bed, having a shower and cleaning your glass shower doors with a squeegee to prevent watermarks, drying the sink off after brushing your teeth to remove toothpaste stains, or cleaning the sink as you clean your dishes.
When using the FlyLady method, you should also set aside 15 minutes of each day to dedicate to deep cleaning a 'zone' in your home, which we will go into more detail about in step three.
2. Set up some weekday focuses
On top of your daily routine, there are some tasks that need to be done more frequently than once a month, but not as much as once a day. These tasks, like grocery shopping, watering your indoor plants, cleaning out the fridge, or vacuuming can become your weekday focuses.
On Mondays, for example, you may want to tackle vacuuming, organizing mail, and taking out the trash. On Tuesdays, water plants and meal plan. On Wednesdays do a grocery shop and clean out the fridge, and so on.
The idea is to keep a routine of doing these specific tasks on those specific days, and leaving yourself no tasks for the weekend so you can use those two days to completely relax knowing everything is taken care of.
3. Decide what needs deep cleaning and when through the month
The main thing that makes the Flylady method so effective is the use of 'zones' in your home. These zones will be the areas of your home that need a deep clean.
For example, cleaning the entryway and front porch, and cleaning the living room may be zone one, cleaning bathrooms and bedrooms zone two, cleaning kitchens and dining spaces for zone three, and so on until you have four to five manageable zones.
The tracker (above) helps you to stay focused on what you have completed and what is to come for these zones, says Karina Toner, cleaning expert at Spekless Cleaning. 'Breaking your home into different zones and focusing on one zone each week can help you stay on top of cleaning tasks without feeling overwhelmed. We recommend using a timer for the 15-minute cleaning sessions each day to stay on track and avoid getting side-tracked,' she explains.
Karina is the Operations Manager at Spekless Cleaning, a trusted maid service based in Washington D.C. The team has over five years of experience providing top-quality cleaning services for both residential and commercial clients. Karina oversees every aspect of the business, ensuring that every client gets the same top-notch service and a spotless clean every time.
'When using this method at first, it is important to remember that every home is different, and what works for one person may not work for another,' Karina adds. 'It's important to be flexible and adjust the method to fit your needs and lifestyle which is why you need to be ready to customize the plan. After a month or two, you should have the perfect routine down and the mental load will be reduced significantly,' she says.
You can either use your control journal to do this or even download the FlyLady app on your phone for motivation and to see how others customize their plans.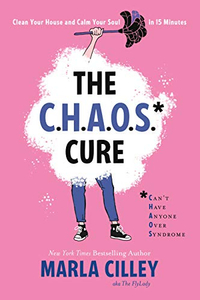 FAQs
What does FlyLady stand for?
The term FlyLady originally did not have a meaning, but a fan of the cleaner's methods later dubbed the term to mean 'Finally Loving Yourself'. This new acronym placed the emphasis on the method's ability to make the mental load of cleaning easier, allowing people to more easily take care of their homes and, therefore, their mental health as keeping a clean space is proven to improve mood.
What is FlyLady weekly home blessing hour?
The home blessing hour is simply concentrating on cleaning the high traffic areas of your home for an hour, perhaps the kitchen or entryway (or both).
Does FlyLady cost money?
Like any other cleaning method, the FlyLady method will only cost you money insofar as you may have to buy some new cleaning products or organizing bins to achieve the home you want. The method is also accompanied by an app to help keep you on track, however, this is completely free making it easier than ever to stay on top of your cleaning schedule.
---
The FlyLady method may take a little to get used to at first as you break down your home into zones and work out what works best for you, but once you are in the swing of things and have the app or written notes to help, the FlyLady method is easily one of the more intuitive and sustainable cleaning methods on the internet.
Sign up to the Homes & Gardens newsletter
Decor Ideas. Project Inspiration. Expert Advice. Delivered to your inbox.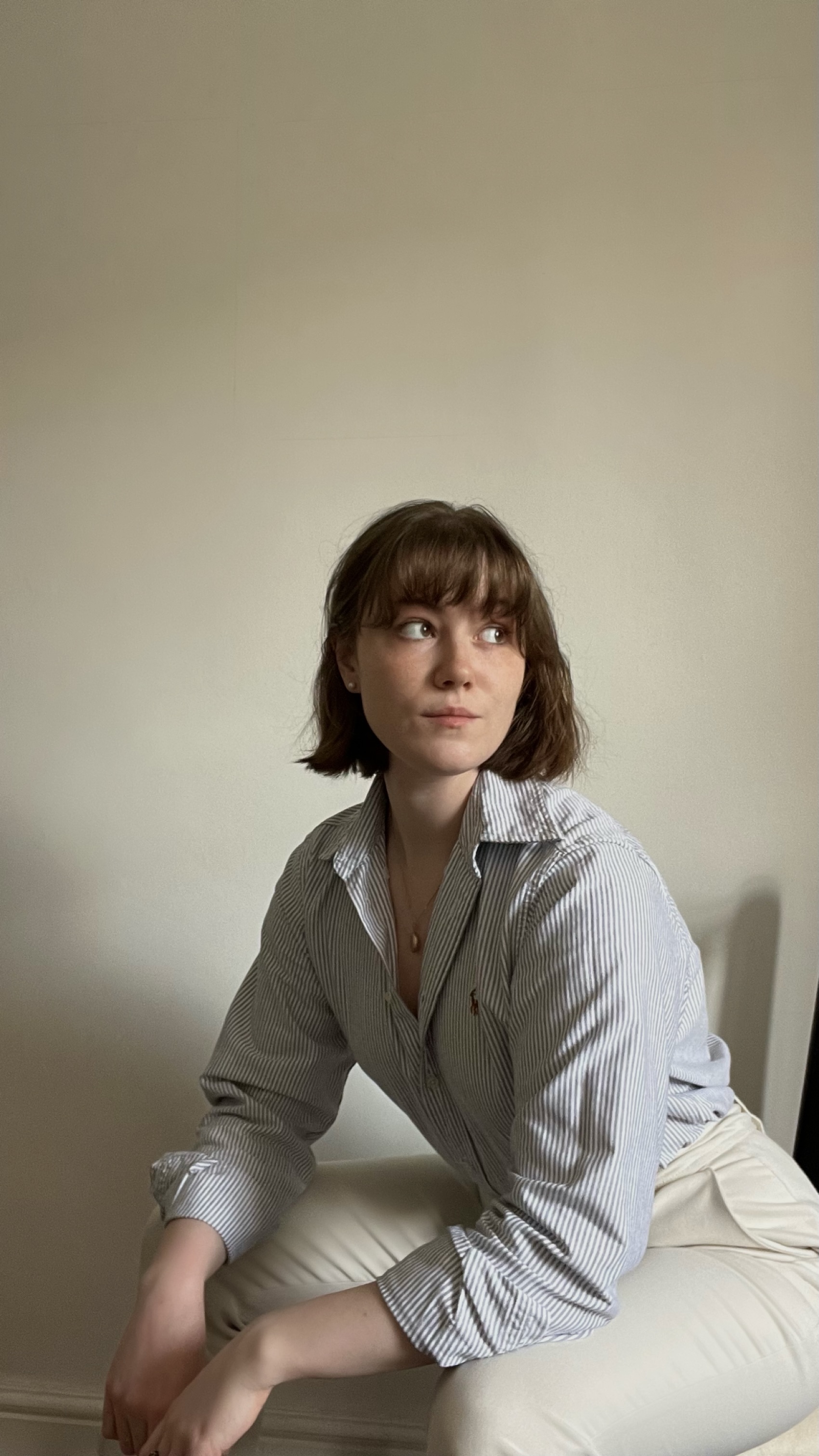 Chiana has been at Homes & Gardens for a year, having started her journey in interior journalism as part of the graduate program. She spends most of her time producing content for the Solved section of the website, helping readers get the most out of their homes through clever decluttering, cleaning, and tidying tips – many of which she tests and reviews herself in her home in Lancaster to ensure they will consistently deliver for her readers and dabbles in the latest design trends. She also has a first-class degree in Literature from Lancaster University.