Barbour deals – shop these great sales to head into springtime in style
These Barbour deals will keep you warm, dry and oh-so-chic through springtime, and beyond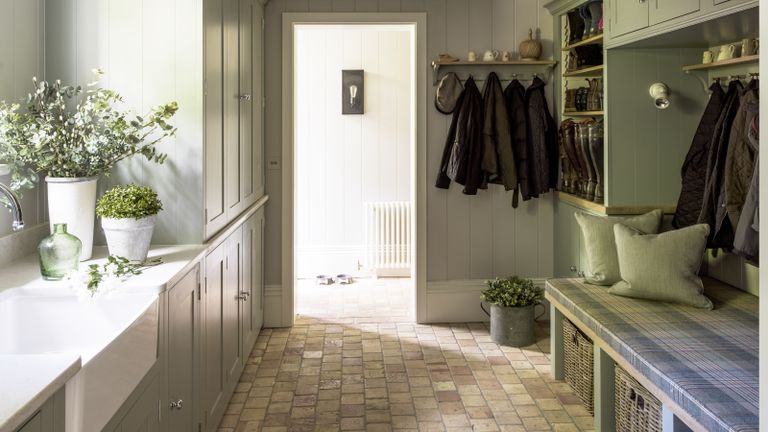 (Image credit: Future/Mel Yates)
If it's one thing we know about countryside life, it's that no classic cottage or abode is worth its salt unless there is at least one Barbour jacket hanging on the peg rail. Stylish and timeless, Barbour jackets rank highly on the scale of smart yet practical outerwear and its long, rich heritage make the brand all the more prestigious.
Don't take our word for it either - the brand holds an enviable three Royal Warrants, and with most things, if it is good enough for the Queen, then it's certainly good enough for us.
Founded in 1894, Barbour still remains a family-owned business, having made waxed jackets for well over a century. The brand's outerwear straddles that fashion sweet spot between practical and stylish, making them equally sought after by city dwellers as by those who live in the countryside.
Quality costs though and a classic Barbour can hardly be deemed as affordable, so we've hunted down the best Barbour deals on jackets – from waxed and cotton, to traditional and modern – plus some wider sales to shop, so you're bound to find something that suits your style.
Scroll down to discover your new favorite and then head over to our Hunter welly sale page for a classic pair of Wellington boots to complete your chic country look.
Barbour sales - where to find them
US Barbour sales
UK Barbour sales
Best Barbour deals - the H&G sale edit
US Barbour deals
UK Barbour deals
Barbour Jackets for women:
Barbour Jackets for men:
Barbour - a potted history of the heritage brand
Barbour is a British, fifth generation owned family business established in 1894 by John Barbour. Based in South Shields on the northern coast of England, the brand makes outerwear for men, women and children... and even dogs!
Still made by hand in a factory in South Shields, their iconic waxed jackets were designed to handle the weather of a rugged coastline, with the company even offering a re-waxing and repair service for their customers.
Aside from their iconic waxed jackets, Barbour offer a wide range of clothing and footwear perfect for a day out in the countryside, rain or shine.
From full length overcoats, shorter riding jackets and waterproof footwear, everything is designed to face the elements, yet style is never overlooked, making the Barbour brand lusted after worldwide.
The Royal Family are among Barbour's most famous aficionados, with the brand receiving a Royal Warrant in 1974 from the Duke of Edinburgh, then another from Her Majesty The Queen eight years later.
Princess Diana was a fan and the Duchess of Cambridge, Kate Middleton is frequently seen wearing Barbour, from the now sold out Edith jacket designed in collaboration with fashion icon Alexa Chung to the brand's more causal quilted designs.
In 1936, Duncan Barbour, John's grandson and a keen motorcyclist, founded Barbour International, which has become synonymous with quality motorcycle wear.
The sub-brand is the place to go for classic biker clothing and has been worn by every British International team until the late 70s. Barbour International's functional oiled cotton suits have also been used by members of the military.