Queer Eye design guru Bobby Berk reveals 6 ways to instantly refresh your home for spring
The secrets to instantly elevate your home's decor for spring? Bobby Berk shares them exclusively with H&G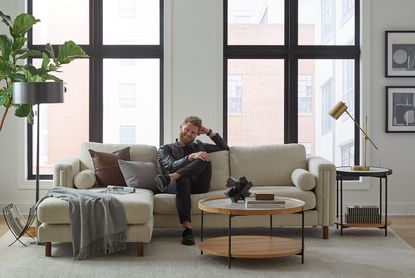 (Image credit: Courtesy of Bobby Berk for A.R.T. Furniture)
Sign up to the Homes & Gardens newsletter
Decor Ideas. Project Inspiration. Expert Advice. Delivered to your inbox.
Thank you for signing up to Homes & Gardens. You will receive a verification email shortly.
There was a problem. Please refresh the page and try again.
Spring has sprung. With warmer weather on the horizon, Queer Eye design expert Bobby Berk says this is the perfect time to rethink and refresh your space. Bobby reveals six ways to easily elevate your home for spring in an exclusive interview with Homes & Gardens.
See: Living room ideas – clever ways to decorate living spaces
The Emmy-nominated television personality, who recently launched his furniture collection with A.R.T. Furniture (above), says he's spent time in quarantine curating content to help his followers and clients create beautiful spaces.
'Now more than ever, people have realized that a happy space creates a happy mind,' the 39-year-old designer tells H&G. 'Over the past year, we have seen people take the time in creating a space that works for them. From organizing your office desk to encourage your work habits to affordable art, I believe you can make any place beautiful on a small budget.'
Bobby Berk's tips to refresh your home for spring
Follow Bobby's tips on elevating your home's decor and check out his website for more style inspiration.
1. Add a touch of nature
A simple way to add liveliness to your home? Display fresh flowers, branches, and plants, says Bobby. 'Not only does the organic nature of the plant help bring in a fresh piece to the room, but it also is proven to boost your mood which is always a plus when moving from season to season.' He added, 'If you don't have a green thumb there are so many amazing faux options out there.'
2. Have a textile refresh
Bobby recommends swapping out bathroom towels, bedroom linens, and living-room textiles to make a bold, but cost-effective change. 'When it comes to the foundational pieces in a room — the rug, sofa, chairs, and the bed — I like to keep them neutral in tone and color. This not only gives more "style longevity" to the pieces, but it also allows you to transform them season to season by swapping out the textiles.'
3. Rely on nature's candy for color
For a healthy pop of color, the best-selling author suggests displaying a bowl full of your favorite fruits. 'It functions as a piece to look at, but encourages you to eat a seasonal snack.'
See: Top tips on styling a small space – from Queer Eye's design expert, Bobby Berk
4. Bring the inside, out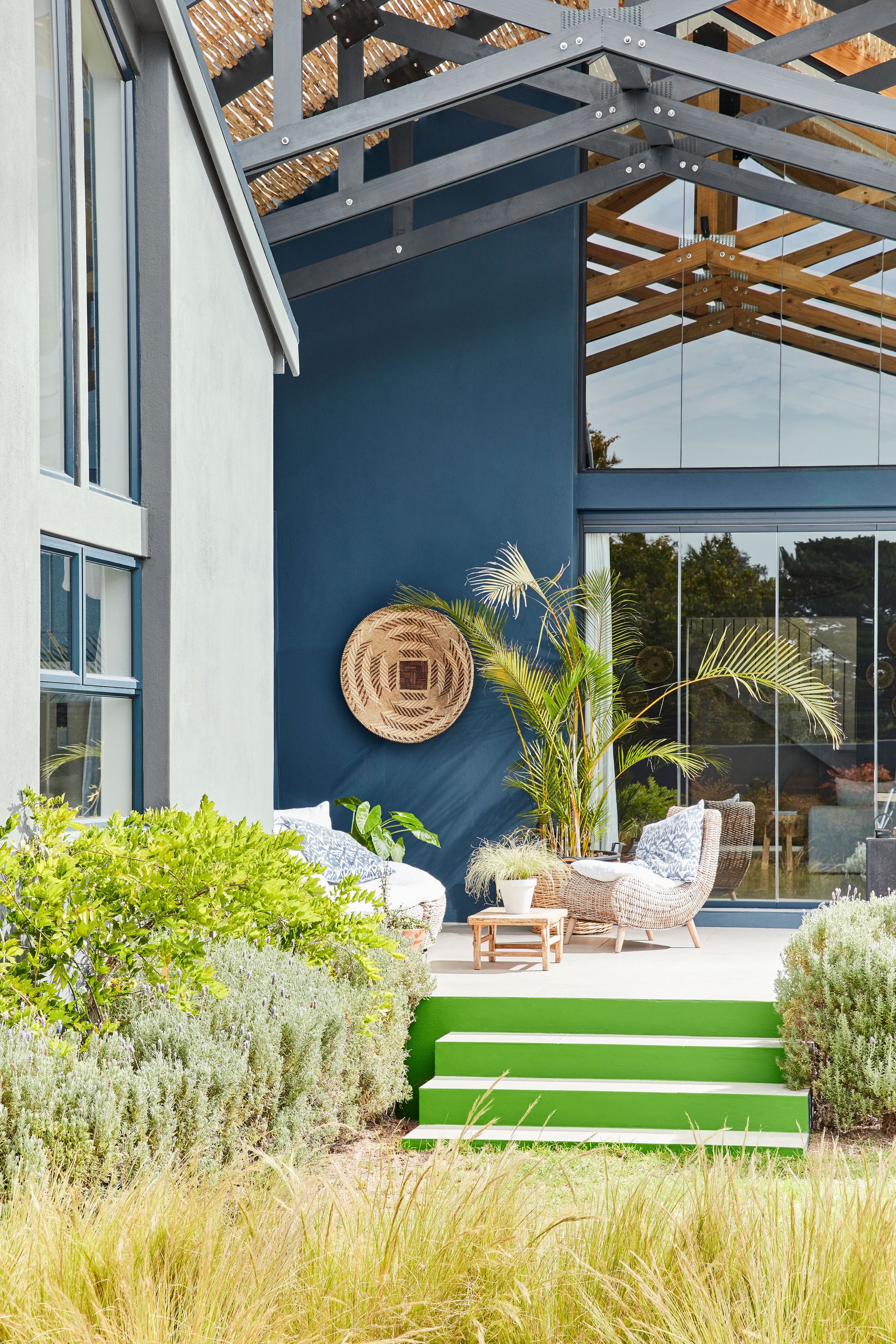 With spring comes sunny days, warmer weather, and beautiful sunsets — the perfect backdrop for reading, dining, and relaxing outside. 'I love pulling out patio furniture, adding some throw pillows, and creating the outdoors as a functional space once the seasons change,' Bobby explains. 'Even if it's a couple of chairs on a side patio, the change in atmosphere and the fresh air do wonders.'
See: Patio ideas – for living and dining outdoors, stylishly
5. Reimagine your bar cart
The Netflix star says a home bar is more than just a place to store booze. 'I like to think of a bar cart or a wet bar as a place to be able to seasonally display and change things out. By adding new dish towels, napkins, or drink-ware to your setup, you can create a different look.'
The entrepreneur also likes to add a kiss of nature to adorn his collection of wines and spirits, 'I also will swap out the florals seasonally — tulips for spring, flowering branches for summer, dried branches for fall, and evergreen for winter. These little moments can function as living art in your space.'
See: Bobby Berk reveals the perfect green paint for kitchens – these are his favorite organic hues
6. Swap out art
With most of us working from home during quarantine, it's easy to tire of your space's aesthetic. Bobby notes that making some simple changes to your wall art can bring about an entirely different look to a room.
See: How to choose art for your home – curate a collection of beautiful artwork
'Don't be afraid to take the back off of your framed pieces of art and swap the art itself,' he quips. 'There are so many affordable options out there that can be downloaded from artists online and printed at your local copy store for a fraction of the price of an original.'
Sign up to the Homes & Gardens newsletter
Decor Ideas. Project Inspiration. Expert Advice. Delivered to your inbox.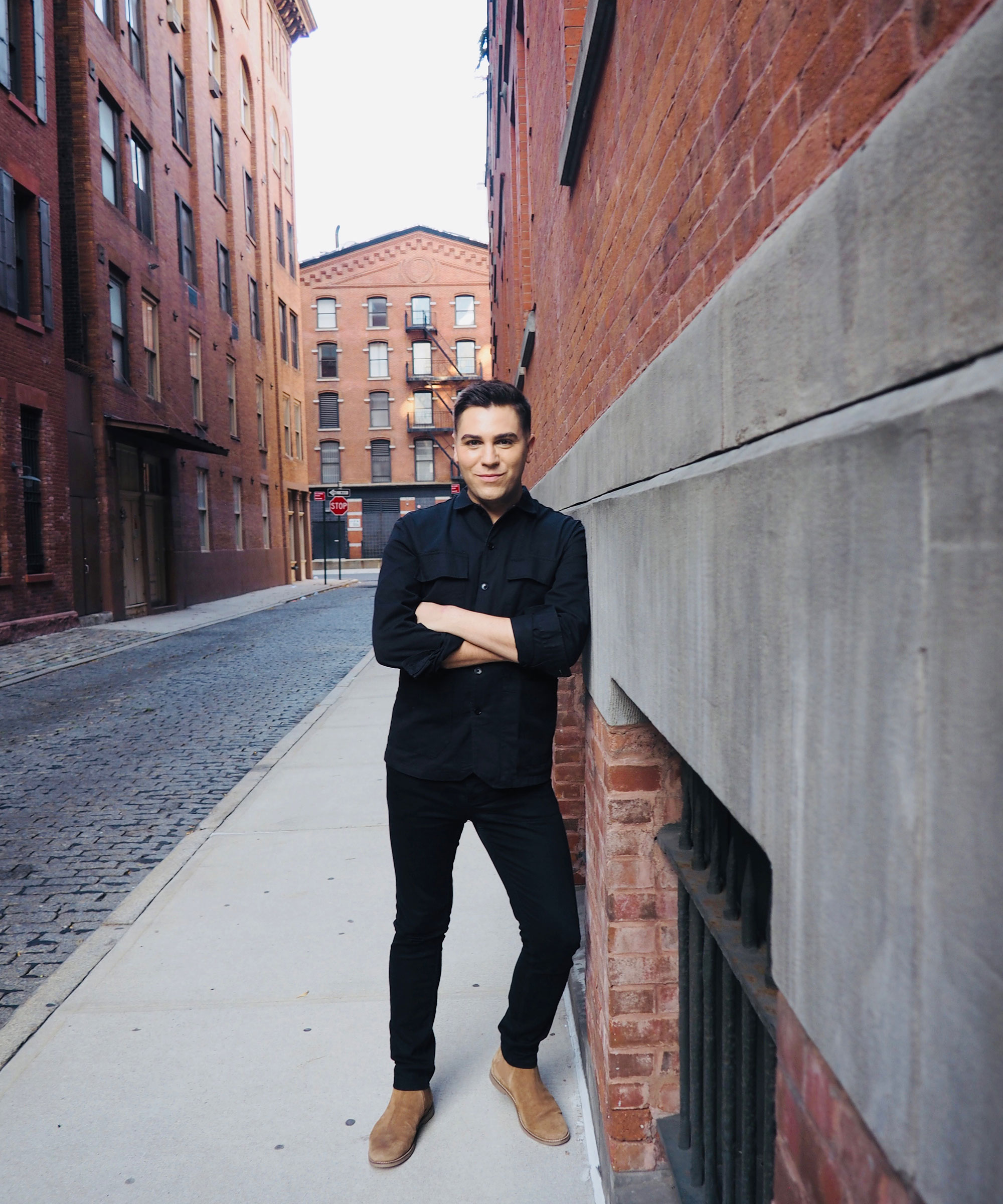 Marc Lupo is an entertainment writer, producer, and host. In addition to contributing celebrity content to Homes & Gardens, Marc serves as a weekly co-host for iHeart Radio's 'Naughty but Nice' podcast. Throughout his career, Marc has conducted hundreds of interviews with celebrities including Helen Mirren and Hugh Jackman. A native New Yorker, Marc has covered some of entertainment's biggest events, including The Grammys, Met Gala, MTV's Video Music Awards, VH1's Trail Blazer Honors and Variety's Women of Power luncheon.