Meet the eco-friendly cleaning products – that can be delivered to your door
Tested by us, convenient and eco-friendly, buying them is a win-win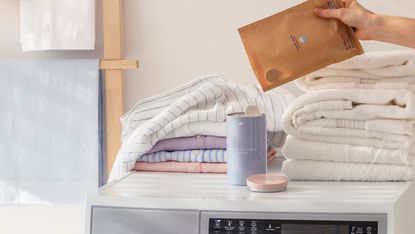 (Image credit: Blueland)
Cleaning up our planet starts at home, which is why the switch to eco-friendly cleaning products is such an obvious first step. To make the switch even easier – and more tempting – we are not talking about eco options you pick up at your local store.
Rather, we've found – and tested – eco-friendly cleaning products that can be home delivered for your convenience. Better yet, you can subscribe to refills on a monthly or bi-monthly basis to suit your needs, so you need never run out.
Goodbye single-use plastic, hello refillable bottles – for everything from dishwasher tablets to laundry capsules, bathroom spray and even dish soap.
Below, we've focussed on the products of our two favorite eco-conscious companies – one UK-based, the other US-based, and take a look into their subscription services. You can, of course, just buy once, if you want to experiment before you subscribe.
See: our top cleaning tips – for more advice on how to keep your home spotless
Smol eco-friendly cleaning products – UK only
The Smol cleaning subscription service is more than just convenient and eco-friendly – it means you will never run out of dishwasher tablets, washing tablets, fabric conditioner or cleaning sprays again.
The packaging they use is made from sustainable materials and it's 100 per cent recyclable, too. And all products are cruelty-free. All you need to do is tell Smol how often you need your products delivered – whether that be monthly or six-monthly –and they'll do the rest.
Here's what's on offer: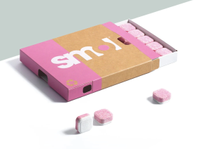 Smol dishwasher tablets – 9 free washes so you can try before you buy, £4.50 for 30 tablets after
The Smol dishwasher tablets will leave your plates clean and your glasses shiny as ever. How can one small tablet do three things? Rest assured it does – this pink tablet acts as a dish cleaner, rinse aid and salt. And it can tackle those annoying tea stains in your favourite mug. They arrive in a cardboard box that has a safety lock so that inquisitive hands (or paws) can't open your post.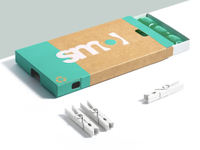 Smol laundry tablets – 9 free washes so you can try before you buy, £4.50 for 24 tablets after
The Smol laundry capsules come in two types – bio (green) and non-bio (blue) – and they leave your clothes smelling, well... clean. No chemical scent that's so overpowering there's no point in wearing perfume. These also arrive in a cardboard box, similar to that of the dishwasher tablets.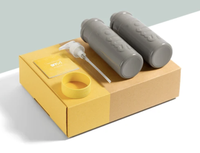 Smol fabric conditioner – £10 for a starter pack
Smol fabric conditioner leaves your towels fluffy, your clothes smelling lovely and it's 100 per cent animal fat-free. Yes, other fabric conditioners on the market contain animal fat – gross, we know. The bottle it comes inside is made from 100 per cent post-consumer waste – return it for a refill or recycle it. One bottle of Smol fabric conditioner contains enough for 64 washes. The starter pack includes two bottles of fabric conditioner.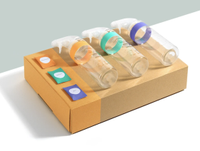 Smol surface sprays – £10 for the starter pack, £1 for each tablet refil
Toxic-free, cruelty-free and convenient, the newly released Smol surface sprays mean you will never have to buy a single-use bottle of cleaning product again. The starter pack comes with colour-coded reusable spray bottles and tablets then you can subscribe to tablet refills. Add the tablets to a bottle with warm water and you're set. There are three solutions – one for surfaces, another for glass and mirrors and the last for bathrooms. The starter pack includes three bottles for life and three tablets.
Blueland eco-friendly cleaning products – US only
Blueland works pretty much the same as Smol in the way that you buy the bottles once, and refill them with cleaning tablets mixed with water. Though in this case, you can buy an entire kit to get you started. And, you can subscribe and save and they will deliver what you need, whenever you need it. Products will arrive in compostable packaging and will be shipped in paper padded mailers made from 77 percent recycled fibers.
Here's (some of) what's on offer: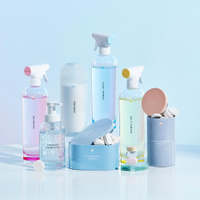 Blueland The Clean Suite | $83 one-off, subscribe & save for 10% off
This bundle comes with seven reusable containers and refills. From dishwasher tablets to laundry tablets, dish soap, cleaning sprays, and hand soap.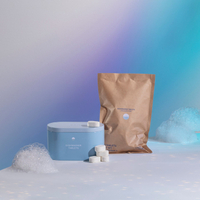 Blueland Dishwasher Starter Set | $18
This starter set includes a reusable steel tin and 40 fragrance-free dishwasher tablets that can be used to clean your dinnerware and glassware. In one year, an average home only needs one Forever Tin and 300 of these plastic-free tablets – just an FYI.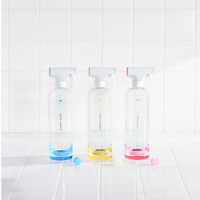 Blueland The Clean Up Kit | $29 one-off, subscribe & save for 10% off
Not only do these cleaning bottles look the part, but they play the part, too. Included in The Clean Up Kit comes three reusable cleaning bottles – one for surfaces, another for glass, and one for bathrooms. You'll also get three tablets, one for each bottle. A tablet can make up to 20-ounces of a product once diluted. All inside compostable packaging, too!
Sign up to the Homes & Gardens newsletter
Decor Ideas. Project Inspiration. Expert Advice. Delivered to your inbox.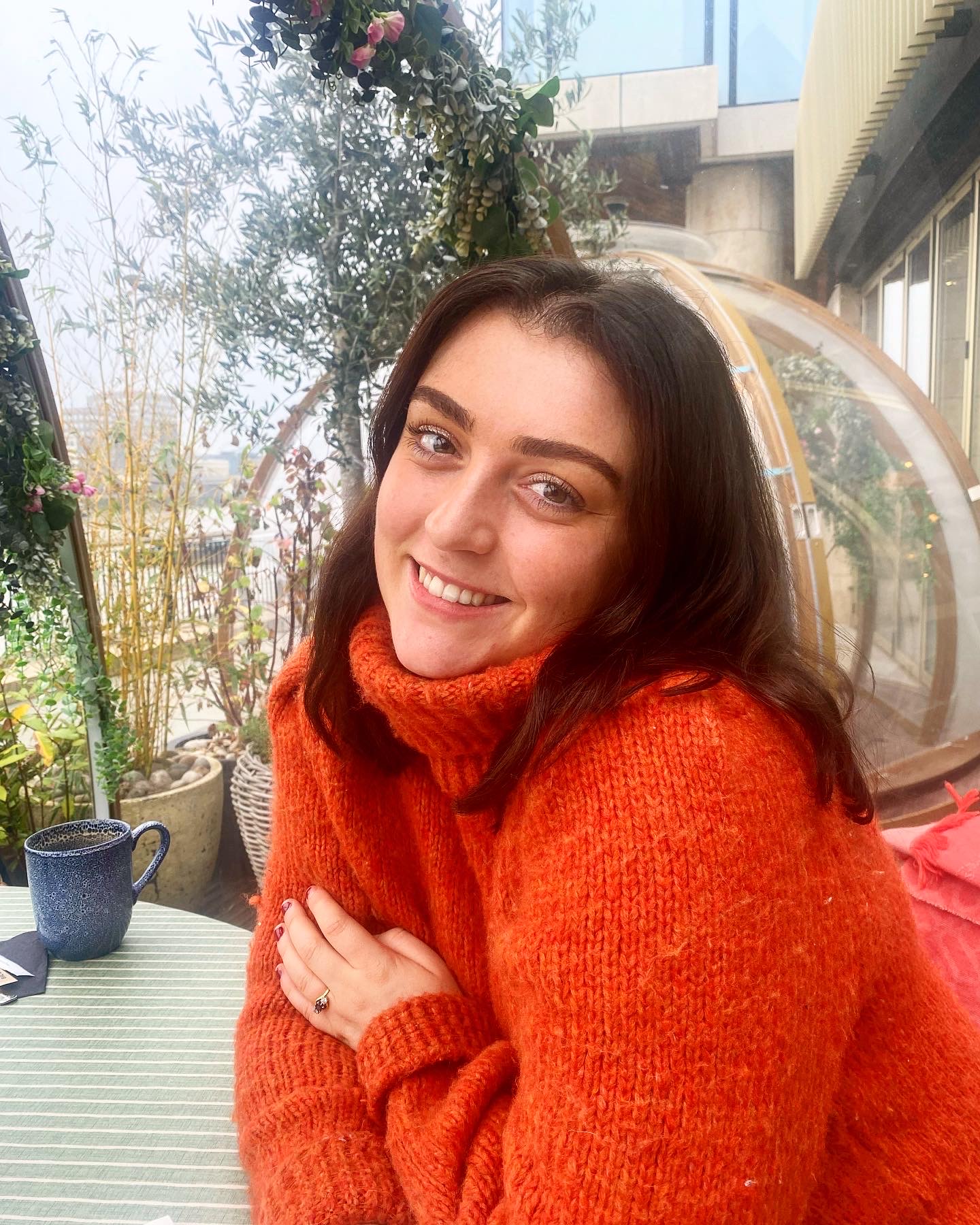 Annie is Deputy Ecommerce Editor at Homes & Gardens. With a penchant for shopping, a first-class Journalism degree, and four years of eCommerce experience behind her, she is our shopping guru when it comes to what to buy for your home, when to invest — and where to do your shopping. Her eCommerce experience has inspired countless online purchases across the titles of Ideal Home, Livingetc, Gardeningetc, Real Homes, and Woman & Home. Annie and her team currently curate shopping content for Homes & Gardens, so whether you're searching for luxurious towels to spruce your bathroom or a pantry organizer to maximize space and add style, they can recommend a product (or 10).