New Ikea Byredo candles – luxe home fragrances at wonderfully affordable prices
The new Ikea Byredo candles - a collaboration between the two Swedish global brands - are a must-have for Christmas stockings this holiday season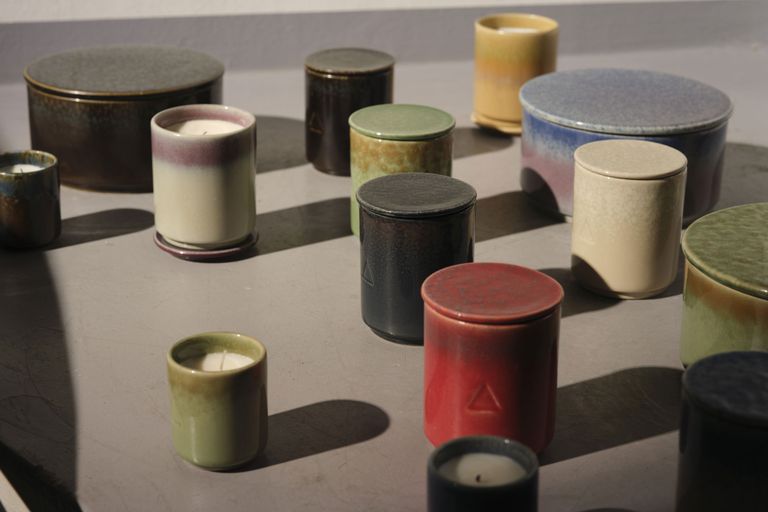 (Image credit: Ikea)
When two big-name brands like Ikea and Byredo collaborate, you can guarantee that the result is going to be pretty exciting.
Launching worldwide in November, Osynlig is a collection of 13 scented candles created by Ikea and Ben Gorham, the founder of the luxury fashion and fragrance house Byredo.
With the luxe brand's candles usually retailing at $85, you can fill your boots (and home) with close to twenty of the new Ikea versions for the same price, perfect for treating yourself or others this Christmas.
People naturally gravitate to one of three preferred fragrance bases, so the 13 new candles are split within these three groups, with five fresh, four floral and four woody scents to choose from.
'The way your home smells is very emotional and plays a huge part in how you feel being there, says Ben Gorham, Founder of Byredo.
'It isn't just about things being functional and practical, it's the place where you come together with family and friends and make memories. We've developed an array of smells highlighting the idea that everyone has a different relationship to scents, and nothing is right or wrong.'
Each scent comes in a standard sized pot for $9.99, while the three most popular fragrances - Fig & Cypress, Cotton Flower & Apple Blossom and Tobacco & Honey - come in a choice of three sizes, priced at just $4.99 for the small and $24.99 for the large.
Other delicious scents include Pomegranate & Amber, Cassis & Freesia, Basil & Mint, Peach Blossom & Bamboo and Swedish Birch & Juniper.
Each of the candles come in ceramic-lidded reusable pots which are glazed with two colours representing the quality raw ingredients within.
The pots are decorated with a triangle shape on the front, a nod to how people unconsciously dissect fragrances: starting with top notes first, then middle notes which follow, ending with the base notes which are the scents that remain for the duration of the fragrance.
'One of the things people like best about Ikea is how you're able to personalise and adapt things,' says James Futcher, Creative Leader at Ikea.
'We hope people might buy two or three of the candles and light them together at the same time to make their own personal scent – we made 13 that work on their own, but there's no reason why you shouldn't mix and match them if that creates a good feeling for you.'