Our favorite interior designers share their secrets for creating the perfect home office
Experts share their tips on making a beautiful study space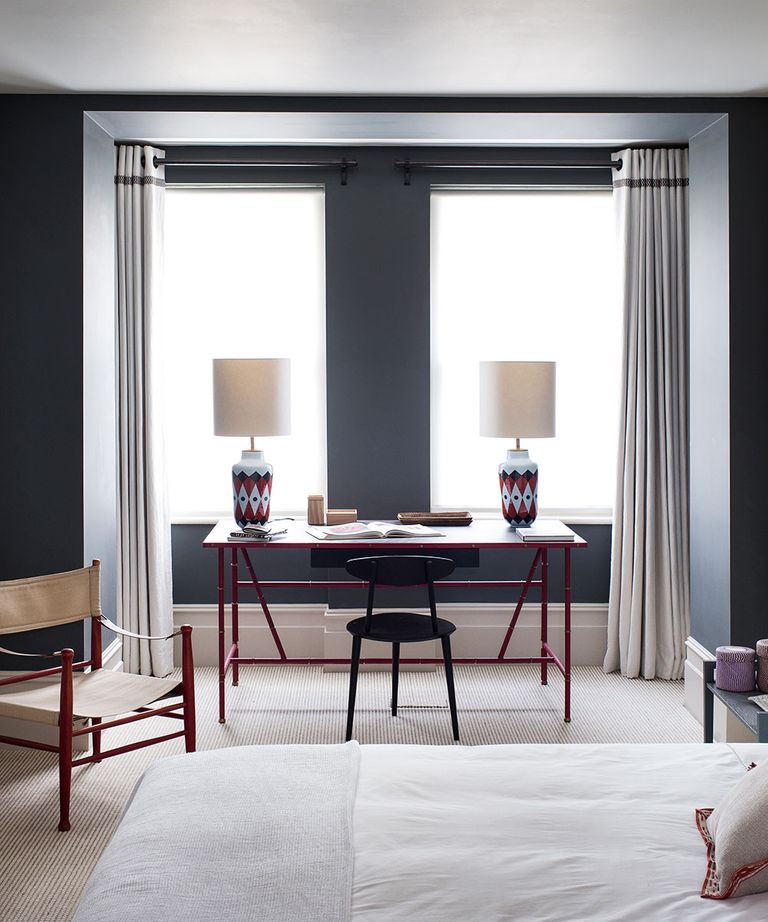 (Image credit: Paul Raeside)
With many of us spending long periods at home, now is the perfect time to update a study room or home office space – especially considering that most people will be working from home over the coming months.
For anyone looking for a little inspiration, we've turned to some of our favorite interior designers to see what techniques and methods they use to create the perfect home office. We've rounded up five of their top tips...
1. Dress office shelves
While it might seem like most office shelves are just thrown together with work related knick-knacks, the reality is that the majority of them are carefully curated for maximum effect.
Interior designer Kit Kemp says that it's important to dress office shelves with a color scheme. She adds that creating a colorful selection of books (which match the surroundings) will help to tie the space together.
2. Add points of interest
An office may be a place for work, but that doesn't mean that it has to be dull. London-based interior designer Sophie Ashby suggests adding points of interest, such as artwork and ceramics, to give your home office a personal touch. This will also help to make the area more inviting to work in. Who doesn't want that, after all?
See: Air purifying plants – for your home office and beyond
3. Don't be afraid to go dark
Most people opt for fresh, neutral tones for their study spaces, neglecting richer and darker colors. However, Suzy Hoodless shows how a dark color, like a navy blue, can look great in a home office.
For those who worry that a dramatic color might make the room too dark to work in, the shade can be easily lifted with a lighter-coloured floor and plenty of interesting lighting.
4. Go bold on prints and photos
Hopefully you won't be staring at the wall of your home office too much but if you do from time to time, why not make it interesting? Turner Pocock shows how a print wall looks great above a desk in an office space, particularly against a jazzy wallpaper.
Use the same frames for a more polished effect or different styles and colors for something totally unique.
5. Mix the old with the new
Boutique design practice Kitesgrove demonstrates that marrying vintage pieces with modern ones can create a beautifully rustic and 'lived-in' look. The best way to do this is to let the main antiques take centre stage (whether that's a desk or a chair) and give old-school pieces a new lease of life, if necessary – this can be done by reupholstering or revarnishing.