The best Le Creuset sales to shop before the for the New Year
Follow our comprehensive guide to the best Le Creuset sales to reprive and replenish your kitchen essentials before the New Year.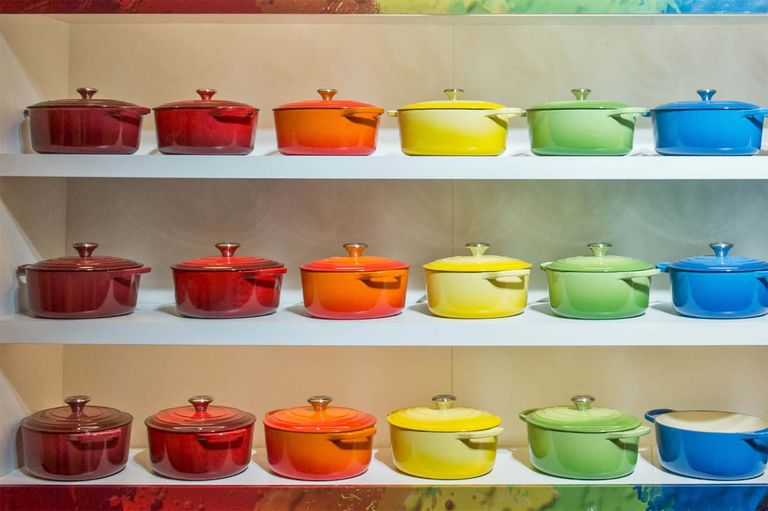 (Image credit: Le Creuset)
There is nothing better than a Le Creuset sale, and right now, there are many ongoing. With the holiday season winding up and the New Year right around the corner, there is no time like now to swap out your old cookware for some new ones, with Le Creuset high on our list.
Le Creuset cookware is perfect for all sorts of culinary challenges – from large family gatherings to one-pot meals – and comes in a host of statement-making colors. But, with quality, comes a higher price tag – and that's where Le Creuset sales come into play.
So, whether you are shopping for the best-cast iron skillets, pans, and pots, or simply need a last-minute Christmas gift, here are the best Le Creuset sales to shop now.
The best Le Creuset Sales
Score the best Le Creuset sales ahead of the New Year by shopping these retailers.
More Le Cresuet sales to shop
Le Creuset sale: All of the best dish deals
Le Creuset oven dishes are incredibly durable; in fact, they come with a lifetime guarantee. Better still, they are essential for all sorts of cooking – and make attractive oven-to-tableware, too. These are the best Le Creuset sale prices you will find today.
Le Creuset sale: The top casserole deals
Discover the best Le Creuset sale items to shop on the iconic or 'French Dutch oven.' From roasting to baking, this all-in-one does it all.
Le Creuset sale: The best saucepan set deals
You won't beat these prices on the Le Creuset sale on saucepan sets. If you're looking to upgrade your basics, or are looking for a housewarming or wedding gift, they're ideal.
Le Creuset sale: The top frying pan deals
Le Creuset frying pans are microwave, freezer and dishwasher-safe. They come in 10 different colors and a five year guarantee. These are the best prices today:
Le Creuset sale: The best skillet deals
Naturally, we are big fans of the Le Creuset skillet; its enamel interior is non-stick, scratch-resistant, and doesn't require seasoning, making it extraordinarily durable. Below, we've found all of the Le Creuset sale items on skillets.
Brittany Romano wrote for Homes & Gardens as a U.S. Shopping Editor. A graduate of New England College, Brittany started her career as a freelance fashion market assistant at Marie Claire. She later joined AMI, where she designed a highly profitable commerce vertical. Noted for her award-winning content, she's covered everything from celebrity beauty hacks to the most lavish home decor.