Ultenic U12 Vesla - luxury vacuuming without the price tag
The Ultenic U12 Vesla boasts a lightweight body, smart dashboard, and excellent performance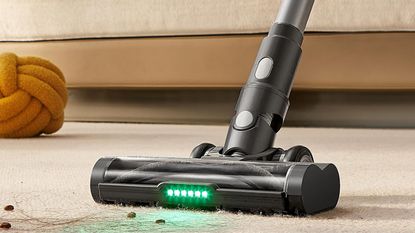 (Image credit: Ultenic)
This is the best budget vacuum on the market. Lightweight and cordless, the Ultenic delivers on lots of premium features, except for the price tag. The filter needs cleaning regularly, but it's a worthy compromise for this vacuum.
Reasons to buy
+

Less than $200

+

Lightweight

+

Detailed dashboard

+

Agile

+

Good suction, even on hair
Reasons to avoid
-

Not freestanding

-

Filter clogs

-

Not as good on carpets
You can trust Homes & Gardens. Our expert reviewers spend hours testing and comparing the latest products, helping you choose the best for you. Find out more about how we test.
I consider myself to be a bit of a vacuum snob. As a product tester, I've been exposed to some of the best vacuums on the market, so when handling models that are super cheap, more often than not, I'm disappointed. That was until I tested Ultenic's U12.
At under $200 this cordless vacuum delivers on features which would rival vacuums which cost five times the price, and which sit at the top of our guides to the best vacuums on the market. Even when vacuuming hair, this maintained its almost unbelievable appeal.
I had read great things about the Ultenic, but it wasn't until I took it to our test center that I could confirm these for myself. There is, of course, an undeniably cheap feel to the plastic body when you stand it alongside a Dyson vacuum, for example. The filter clogs up quite quickly too and yet, for all these shortcomings, there are some improvements on some other luxury vacuum features.
If you're on a budget, but still looking for high quality, I think you'll love what the Ultenic has to offer.
Specifications
Swipe to scroll horizontally
| | |
| --- | --- |
| Type | cordless stick vacuum |
| Dimensions | 4.72"L x 9.06"W x 13.78"H |
| Noise | 78 dBa |
| Dustbin capacity | 0.26 gallons |
| Wattage | 450 |
| Battery life | est 60 mins |
| Weight | 4.29 lbs |
| Filter | HEPA |
| Accessories | Dusting brush, crevice tool charging dock |
Unboxing
I didn't realise that the Ultenic had arrived when a box appeared with my name and address on it. Lightweight and compact, I've had parcels bigger than this for a pair of shoes before. However, when I opened the box, I found the Ultenic neatly packaged up. There are a few non-recyclable plastic wraps in the bag, designed to protect from scratches, but most of the packaging is recyclable, which is great to see.
Who would it suit?
Compact, and cordless, this is cleaning convenience at its finest. If you live in a large home without many plugs, you'll find this is easy to use in your regular cleaning routine. It's light enough to carry up stairs and, if they're particularly steep, you can compact the height adjustable wand, making this even easier to lift and maneuver.
Generally, the Ultenic was good across a range of floor types, even with hair. It struggled the most on carpets with fine particles of flour, so if that sounds like your home, an upright vacuum might be a better suited cleaning option.
What is it like to use?
Although Ultenic includes instructions, this couldn't be easier to set up. The height-adjustable wand clicks neatly into place with the floor head and dustbin. I put the battery on charge as a precaution, but ours arrived close to fully charged, so I could start vacuuming as soon as our tests were set up.
Test 1: cereals
The first test we put any vacuum through is clearing cereal and larger pieces of debris up from floor. This includes pet kibble as well as mess under the table. I used a relatively low power setting and this didn't hesitate to clear the floor. It sucked up cereal effortlessly and quietly from hardwood, linoleum, and carpet floors: a totally faultless performance.
The Ultenic was easy to push and change speed settings on too thanks to the clear dashboard, which counts down how much vacuum time you have left. This will depend on your power setting, the Ultenic boasts five, and even the slowest was still incredibly effective at vacuuming cereals up.
After vacuuming, the dustbin was full. This isn't unusual in our tests because we tend to ensure that any mess we set up is extreme, but it's worth noting that the dustbin, not the runtime or your arm strength will be the limiting factor in your cleaning. It shows excellent performance but you might find it frustrating to keep running to the trashcan.
The bin pops open at the press of a button (most of the vacuum is controlled by buttons: the power, the battery, the speed settings too). It empties easily, so I didn't get my hands messy at the end of a clear up - a surprisingly rare treat for a vacuum of this price point.
Test 2: flour and sugar
This is where the vacuum struggled. It could clear up all the flour but the green sensor exposed some granules of sugar left behind. After clearing the linoleum, we moved on to hardwood floor when the vacuum flashed red warning signs and changed to high speed and then it's low speed eco setting. These signs suggested a blocked airway (which there wasn't) so we continued to vacuum up most of the rest of the flour and sugar on an enforced 'eco' mode, feeling somewhat disappointed that the Ultenic wasn't quite what we thought it was.
After taking a look at the vacuum, we realised the filter had clogged with flour and sugar. Pulling off the dust bin, we cleared the filter out and the vacuum was restored to its former excellence, expertly clearing everything from cereal to flour and hair off the floor.
But while it's worth noting that the filter clogs easily, it won't be worth worrying about unless your home is particularly dusty. It was also is straightforward and simple to fix, so while not a problem we've encountered with other vacuums, it's not a deal-breaker.
Test 3: hair
The hair test will make or break a vacuum. Clearing hair, especially pet hair can be a tricky and messy job. However, even on eco mode, the Ultenic was brilliant. It pushed hair around on the carpet a little, but successfully cleared everything relatively quickly. On linoleum and hardwood floor, this was completely faultless.
However, the the anti hair wrap technology leaves a lot to be desired. You can see in the image above that as I had to remove a lot of hair from the brush roll. There's a groove you can run a pair of scissors along to make it faster but it's still poor compared to a Dyson or a Shark. If you have long hair you'll certainly clean it all up but it might be a little gross to deal with afterwards. However, it bodes well for homes with pets, because no hair was left on the floors. That's fantastic news if you need an affordable vacuum for pet hair.
Cleaning, storage, and maintenance
This is relatively compact, but it comes with quite a few accessories, so you'll want to find somewhere to keep them safe. Annoyingly, the Ultenic can't stand on its own, but there is a wall mount provided. However, if you live in rented accommodation, this screws into the wall, so you'd have double check this with your landlord first.
As I mentioned, the filter is the most high maintenance part of the vacuum as well as remembering to charge the vacuum. Ultenic claims 1 hour of battery life and the dashboard gives you a useful countdown timer to follow how long you have left - if varies depending on power - but you will need to keep an eye on charge.
How does it rate online?
A quick scroll down Google or through Amazon reviews will show you lots of postive reviews. This has been called 'extremely manoeuvrable', 'incredibly priced', 'very good looking', and 'game-changing'. That's from other expert testers too. User reviews average at 4.5 stars out of 5 from nearly 200 people. Lots of users, alongside the compliments issued by experts, said that this was easy to use and incredibly effective, even with dog hair.
We felt that the green light sensor, although useful for lighting the way, was a bit of a gimmick. The laser on the Dyson v15 is set at an angle to show up dust. This one is really just a green headlight. However, people seem to love it. It's one of the most mentioned features in the Amazon reviews.
I wasn't surprised by any of the criticisms that I read. People said that they would like it to be free standing and some expert reviewers also experienced issues with the filter. If you're willing to regularly clean it, this shouldn't be a compromise. If it saves you close to $500, filter cleaning is a worthwhile sacrifice.
How does it compare?
It might seem unfair to compare Dyson's V15 to the Ultenic U12, because the Dyson is nearly four times the price and it's the top pick in our cordless vacuum cleaner guide. However, since the Ultenic U12 has been dubbed a 'Dyson dupe' in lots of reviews, it's only fair to test out the nickname.
The Ultenic is lighter, more compact, and has a slightly larger dust bin capacity than the Dyson V15. The numbers look good for the Ultenic, especially considering that it is $500 cheaper than the Dyson too. If you'll be moving up and down stairs a lot, you'll enjoy how much lighter the Ultenic is. Plus, you don't have to constantly depress a trigger to use the vacuum, a common grievance that people raise with Dysons.
Both vacuums offer some numerical feedback and data for your cleaning: the Ultenic's dashboard will time your cleaning and let you know about the range of suction settings. However, the Dyson gives you feedback on your cleaning and how much dust you're collecting on top of lots of other useful information. Some of this isn't really necessary, but if you're detail oriented, the Dyson comes out on top.
Whilst the Ultenic's performance was really good, it still wasn't quite as good as the Dyson. When it came to finer details and extracting all the dust and debris from each floor type the Dyson V15 was better, especially on carpets. Hair didn't get as tangled in the Dyson and it was much easier to remove from the floorhead. The Dyson also feels more premium and moves like a luxury vacuum. So, whilst the Ultenic hasn't knocked the Dyson V15 off top spot, it's put up a good fight and, for Dyson quality without the price tag, this is a fantastic option.
Final thoughts
This is a brilliant vacuum. Regardless of the price tag, it's easy to use, comfortable to hold, and excellent across our tests. The futuristic dashboard gives you essential, useful metrics to help you manage how you clean your home too. Add in that this is under $200 and this is the best budget vacuum that we've tested. It's not perfect, especially with the filter clogging, but every fault is worth the compromise if you're trying to save money.
How we test
At Homes & Gardens, we take our tests very seriously. That's why our dedicated team of experts tests every vacuum before we recommend them. We have a test center where we make notes on every aspect of vacuums. From unboxing to cleaning, storage and maintenance, to how they perform across a range of dirt, dust and dander. Our reviews are all independent, so if you'd like to know more about the process, you can visit our dedicated page for how we test vacuums.
Sign up to the Homes & Gardens newsletter
Decor Ideas. Project Inspiration. Expert Advice. Delivered to your inbox.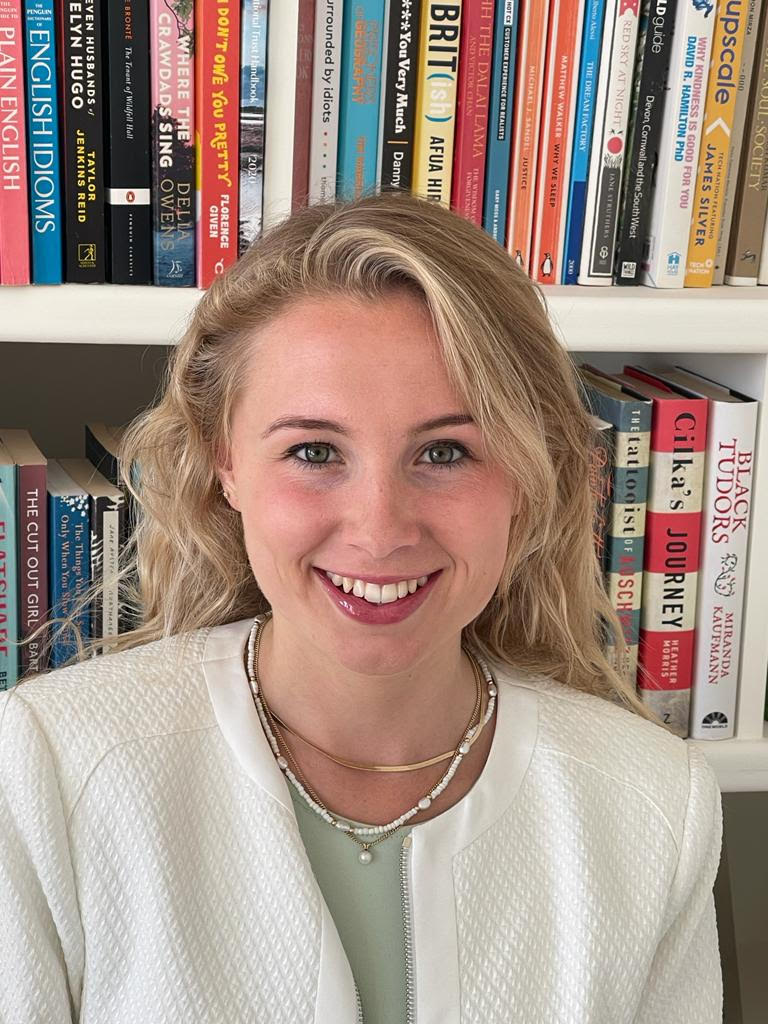 Laura is our eCommerce editor. As a fully qualified barista, she's our expert in all things coffee and has tested over thirty of the best coffee makers on the market. She has also interviewed Q-Graders and world-leading experts in the coffee industry, so has an intimate knowledge of all things coffee. Before joining Homes & Gardens, she studied English at Oxford University. Whilst studying, she trained as a master perfumer and worked in the luxury fragrance industry for five years. Her collection of home fragrance is extensive and she's met and interviewed five of the world's finest perfumers (also known as 'noses'). As a result of this expansive fragrance knowledge, she always puts quality and style over quantity and fads. Laura looks for products which have been designed simply and with thoughtful finishes.