Best portable blender for protein shakes 2023
This is the very best portable blender for protein shakes, but there are alternatives to consider that might be a better investment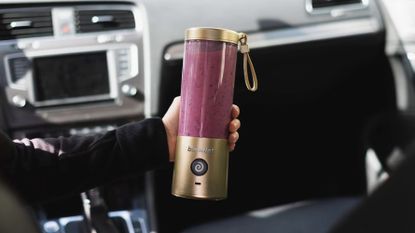 (Image credit: Blendjet 2)
Sign up to the Homes & Gardens newsletter
Decor Ideas. Project Inspiration. Expert Advice. Delivered to your inbox.
Thank you for signing up to Homes & Gardens. You will receive a verification email shortly.
There was a problem. Please refresh the page and try again.
If you've ever made a protein shake, you know they aren't always the most appetising drinks in the world. Even the best protein powders are hardly gourmet, and a poorly-mixed shake will be lumpy and grainy. That why so many people turn to portable blenders. They can whizz up the powder in seconds, as well as incorporating fruits and vegetables for extra healthy drinks.
The best portable blender for protein shakes is the BlendJet 2. On test, we found that it's the best portable blender for mixing protein powder, and BlendJet also offer their own protein powders, so you can buy everything in one go and save a little hassle.
However, if you won't be making smoothies too, I wouldn't bother. $40 is a lot to spend on a glorified stirrer. You'd be better off with a protein shaker bottle like this on Amazon. The mix won't be as good, but it won't won't cost as much, it's dishwasher safe, and it doesn't need charging up to use. If you know you also want to make smoothies, I'd also consider a larger personal blender like the Nutribullet Pro 900, because the mix is better and prep time is the same. The only difference is that you can't mix it on the go, but I'd argue that you won't be doing that anyway.
Best portable blender for protein shakes 2023
Best portable blender for protein shakes
The best cordless blender
Specifications
Capacity : 16oz
Dimensions: 9 x 3 inches
Power: 5V
Reasons to buy
+
Very portable
+
Comes in tons of colors
+
Easy to clean
+
Can be used for drinks, dips and more
Reasons to avoid
-
Struggles with tough ingredients
Why you should buy it
The best portable blender for protein shakes.
What we loved on test
Our expert Head of Reviews Millie Fender tested this one, and given that Blendjet sells its own range of protein powder, she had pretty high hopes. She found that it works well and left no lumps, though the texture was still slightly grainy. The flavours offered by Blendjet are 'delicious', with Millie mixing up successful shakes with the Very Berry, Peanut Butter, and Strawberry Banana powders.
Outside of protein shakes, it mixed a good berry smoothie, though it struggled a little with tough frozen skins and strawberry cores. This is much better than, for example, the Nutribullet GO, which left whole berries intact. Mille even used it to whip up a quick pesto, though she found some of the sauce got stuck under the blades. Design-wise, it comes in 34 different colors and patterns.
Good to know
This blender isn't dishwasher safe, so it's a bit of hassle to clean. Millie also discovered that while the blender claims the charge lasts for 15 uses, it actually ran out after 10. As above, it struggles a little with tough ingredients like nuts and frozen fruit.
There's more detail in our full BlendJet 2 review.
Alternatives to a personal blender
You can see above that the BlendJet 2 is the best option for protein shakes among personal blenders. However, if you truly want to banish that grainy, lumpy flavor, I'd opt for a more powerful personal blender. Also known as bullet blenders, these cost more, but are still at the cheaper end of the blender market. The amount of prep time and washing up is exactly the same; the only difference is that you can't take these with you.
However, my advice is that ultimately that won't make much difference. You won't be carrying a drum of protein powder with you to the gym or work, and you can't leave protein powder and water - and especially milk, which will start to go sour - sitting in a blender for hours before you use it. Check your protein powder, as most need mixing at most half an hour after they touch liquid.
That means that a personal blender might be a smarter move - the weaknesses are largely the same as those of portable blenders, but the protein powder mix will be better.
Best bullet blender
Specifications
Capacity: 32 oz.
Dimensions: 12.01 x 7.72 x 15.94 inches
Power: 900W
Reasons to buy
+
Makes creamy shakes and smoothies
+
Very easy controls
+
Perfect for taking on the go
Reasons to avoid
-
Not suitable for large servings
Why you should buy it
A powerful personal blender.
What we loved on test
Millie also tested this one, and found a much better performance, effortlessly powering through tough kale and frozen berries to mix them in with protein for a deliciously smooth drink. The two 32oz pitchers are great for single portions, though not enough for a family, and they have to-go lids that are basically the same as a protein shaker design, so it's easy to take to the gym. This blender easily handled ice, something most portable blenders struggle with, and it's available in 16 different colors.
Good to know
Compared to full size blenders, this is a little lacking - it can't make hot soup, for example. The two 32oz jugs are not enough for a family, so this is best suited to singles or couples. Though these jugs are dishwasher safe, the blades aren't.
Our full Nutribullet Pro 900 review has more detail.
Direct head-to-head
Capacity: 16oz
Dimensions: 9x3"
Power: 5V
Colors: 34
Attachments: n/a
Dishwasher safe: No
List price: $99.95
For
A great range of colors
The price is reasonable
Easy to clean
Very portable
Can handle fresh fruit as well as protein powder
Against
The charging port could use a cover
It won't blend tougher ingredients
Capacity: 32 oz
Dimensions: 12.01x7.72"
Power: 900W
Colors: 16
Attachments: two 32oz to-go cups with lids
Dishwasher safe: cups only
List price: $199
For
Made very smooth drinks
Can power through tough ingredients easily
The controls are straightforward
It won't take up too much space
Attachments for taking your drink on the go
Reasonably priced
Against
Limited size
Blades can't go in the dishwasher
You can see here that the only place the Blendjet 2 wins is the variety of colors. I'd also argue that it wins on price, too - it might be listed as $99.95 but I've rarely seen it at that price, it's usually around the $40-$45 mark. The Nutribullet wins in every other category, so if I'm making that choice, I go with the Nutribullet Pro 900. However, I'm personally not sure I'd go with either if I'm just making protein shakes.
Should I just use a protein shaker bottle?
If you just want to shake up protein and milk, I wouldn't bother with either of the above appliances. They involve a lot of cleaning and a high price that I don't think is justified. From my personal experience of mixing shakes and creatine after the gym before work, a protein shaker - or, if if I've been lazy and don't have one clean, even a cheap cocktail shaker like this cocktail shaker at Amazon - can do the trick. It's often a little grainy and sometimes lumpy, but with a half an hour turnaround before I have to start the commute, I simply don't have time to prep the ingredients for mixing and then hand cleaning a blender.
That said, protein shakes are so much better if you can mix them in with berries and milk. I made an incredibly delicious shake in my latest blender test that was pretty much indistinguishable from one you'd get in a restaurant or a milkshake place. If you're tired of choking down dry protein shakes, I'd get one of the above blenders, probably the Nutribullet, but don't expect it to be particularly convenient.
Nutrition
Before you buy, I'd also think about your nutrition plans. Mixing your protein in with alternative milks and fruit is a great way to make it more appetising, but it can have knock-on effects on your diet and training.
If you want to lose weight and are aiming for a calorie deficit, blending fruit with protein powder and milk or milk alternatives will be too many calories and too much sugar. Protein powder and water in a protein shaker tends to total about 100-150 calories. This can jump up to 600 or 800 calories if you add in fruit, milk, and extra protein sources like peanut butter too.
Of course, if you want to build mass or gain weight, this is an excellent way to do it and will taste much, much better than plain old protein powder.
How we test blenders
We test blenders at home and in our dedicated test kitchen, to both standardise the tests as well as see how they perform in real world conditions. Our tests for portable blenders even involved a risky spillage test, packing the blender into a work bag and taking it on a commute.
We test on berries, ice, whole fruits and vegetables, protein powder, and where applicable, make soups, sauces and dips, to see how each blender can cope with making a range of different drinks and meals.
We assess every attachment, noise levels, safety features, speed and how easy each blender is to clean, so you know exactly how each blender work from opening the box to putting it it away in storage.
Portable blender FAQs
What's the difference between a portable and personal blender?
A portable blender is a small appliance that can fit in a handbag, backpack or gym bag. They're cordless and you charge them with a micro USB or USB C. They're designed for blending on the go, whether you're in the gym on at work. Personal blenders are full sized, countertop blenders, but they're designed to only make a single portion of a drink. They typically make around 24-32oz which is only enough for one person, hence 'personal' blender.
Can you crush ice in a portable blender?
No. We're yet to find a portable blender that can reliably crush ice. Their motors are simply too small to crush ice. They can make a fair go of it, but they usually just push ice around rather than chopping or crushing it.
---
Final thoughts
You can also find electric protein stirrer bottles, like this on Amazon. While we haven't tested these yet, the reviews are glowing, though I'm personally pretty skeptical that this is much different to shaking up a mix by hand.
Sign up to the Homes & Gardens newsletter
Decor Ideas. Project Inspiration. Expert Advice. Delivered to your inbox.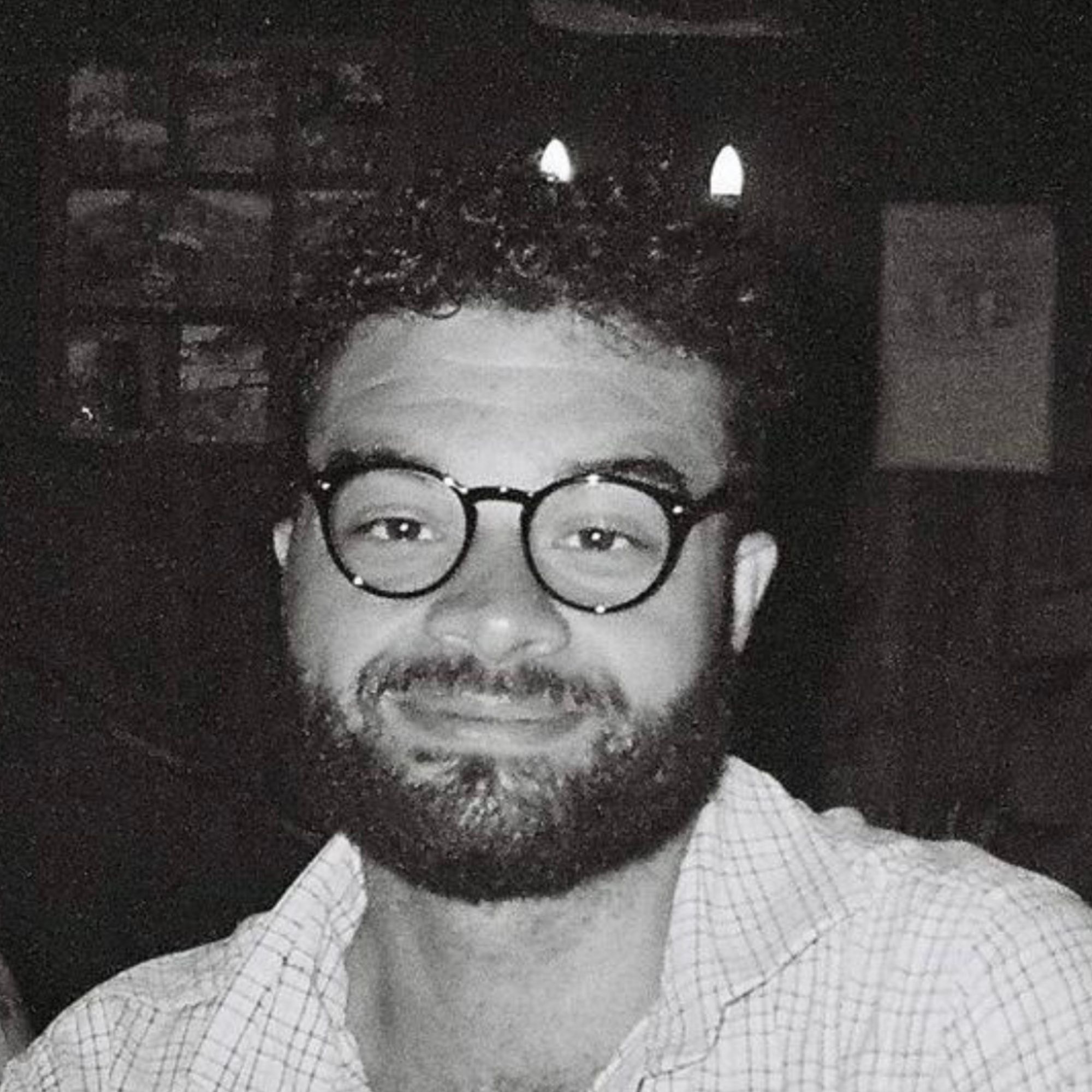 As Head of eCommerce, Alex makes sure our readers find the right information to help them make the best purchase. After graduating from Cambridge University, Alex got his start in reviewing at the iconic Good Housekeeping Institute, testing a wide range of household products and appliances. He then moved to BBC Gardeners' World Magazine, assessing gardening tools, machinery, and wildlife products. Helping people find true quality and genuine value is a real passion.