The best Black Friday deals to shop for your kitchen
These Black Friday kitchen deals make great gifts too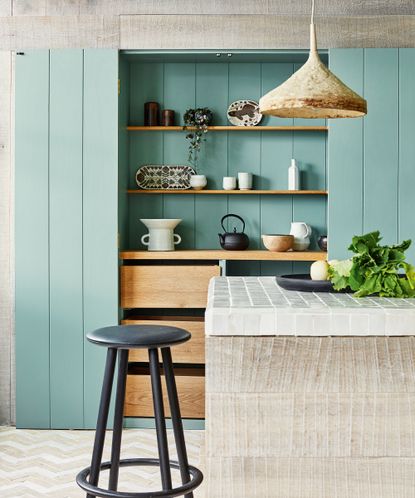 (Image credit: Future)
After a bargain on the latest cookware set or small kitchen electric? Well, Black Friday deals on kitchen goods are a great time to upgrade aging appliances or to gift the latest and greatest to deserving friends.
It's true, we've been tracking the best Black Friday home deals. We've sourced some of the best deals all year long on a variety of kitchen housewares, from designer glassware to chart-topping countertop appliances. If there's a certain kitchen electric you're after, our Black Friday small appliance deals hub offers a comprehensive look at all the latest deals on everything from coffee makers to stand mixers.
Below, see our editor-selected top deals for your kitchen.
Best Black Friday kitchen sales by retailer
Best Black Friday kitchen deals
1. A high-powered blender for smooth sips and sauces
Ninja Kitchen System with Auto IQ Boost and 7-Speed Blender| was $199.99, now $99.99 at Target (save $100) (opens in new tab)
Blenders that see frequent use deserve an upgrade every once in a while. The Ninja Kitchen System is half off and offers It's our top pick if you're looking for a multi-purpose blender (opens in new tab), with high-performance blending for frozen treats and a 5-cup Precision Processor bowl for double function as a food processor, and a Nutri Ninja Cup with Spout Lid to take blends on the go.
2. A cult-favorite compact pod-style coffee and espresso maker
Nespresso Vertuo Next Espresso Machine by Breville| was $199.95, now $127.46 at Amazon (save $72) (opens in new tab)
Among the best single-serve coffee makers (opens in new tab), the Nespresso Vertuo Next is an essential for any coffee and espresso loving individual who wants high-quality coffee, fast and easy. Once you take a sip of the rich, frothy crema, nothing else will ever compare.
3. For being a cut above the rest with a deluxe knife set
Zwilling J.A. Henckels 8-Piece Porterhouse Steak Set| was $160, now $49.96 at Sur La Table (save $111) (opens in new tab)
Slicing through meat and poultry will be as effortless as cutting through butter with these high-carbon stainless steel steak knives with serrated blades. The set includes 8 knives and a storage box.
4. A multi-purpose toaster oven/air fryer combo sidekick
Cuisinart Air Fryer Toaster Oven in Stainless Steel| was $229.99, now $140 at Bed Bath & Beyond (save $89) (opens in new tab)
A toaster oven is a meal prep hero, whether you're cooking for one, or need an extra source to cook sides or desserts at a different setting than what's in the stove. And if you're after the best toaster oven (opens in new tab), well the Cuisinart Air Fryer Toaster Oven is a no-fail pick with seven cooking functions including air fry, convection bake, convection broil, bake, broil, warm, and toast. And now, it's 40% off for a very limited time!
5. For those who could live on sparkling water
SodaStream Terra Sparkling Water Maker| was $99.99, now $59.99 at Amazon (save $40) (opens in new tab)
One SodaStream cylinder can replace 126 16 oz. bottles of sparkling water, and you get to experiment with your own concoctions at home. The new Terra Sparkling Water Maker from SodaStream uses Quick Connect CO2 technology for fast, "one-click" snap-lock bottle insertion for quicker carbonation.
6. A shiny, brand new stainless steel cookware set
All-Clad 10-Piece Stainless Steel Cookware Set| was $1310, now $699.90 at Nordstrom (save $611) (opens in new tab)
There's nothing like a new cookware set to renew cooking inspiration in the kitchen. All-Clad outfits their stainless steel cookware with three bonded layers of stainless steel and conductive aluminum for superior heating performance and distribution, and this set is nearly half-off. The 10-piece set includes 8" and 10" fry pans, 1 1/2-quart and 3-quart saucepans, a 3-quart sauté pan, and an 8-quart stockpot.
7. An everyday favorite
8. Elevate everyday glassware
Baccarat Tiara Set of 2 Lead Crystal Tumblers| was $140, now $99.90 at Nordstrom (save $41) (opens in new tab)
Toast to a special occasion, or keep things sophisticated on a daily basis with a set of gorgeous Baccarat lead crystal tumblers for sipping everything from spirits to water.
9. Wow with a pizza oven
Ooni Karu 12 Multi-Fuel Pizza Oven| was $399, now $319.20 at Ooni (save $80) (opens in new tab)
A pizza oven is that gift that you never know you needed until you have the pleasure of making your own pizza like the pizzerias do. The Ooni Karu Reaches 950°F (500°C) in 15 minutes, for fresh stone-baked pizza in just 60 seconds, making it very clear why this is the best pizza oven (opens in new tab) you can buy.... even more so when its on sale!
10. A sensational serving platter for entertaining
Georg Jensen Bernadotte Serving Plate| was $189, now $141.75 at Bloomingdale's (save $48) (opens in new tab)
A selection of serveware pieces from Georg Jensen are 25% off for Bloomingdale's Black Friday sale. This timeless stainless steel platter blurs the line between modern and classic for a truly stunning cuisine display.
11. A coffee grinder for your favorite coffee snob
Fellow Ode Brew Grinder| was $299, now $239.20 at Fellow (opens in new tab)
A very rare sale indeed! Fellow's industry-disrupting Ode Brew Grinder is beloved for its sculptural design, consistent grind thanks to the pro-grade flat burrs, a rarity in a grinder for home use at this price point, and single-dose bin for perfect French Press and pour-over. No wonder it's one of our favorite coffee grinders (opens in new tab).
12. Try cooking sous vide style
Breville Joule Sous Vide, White Polycarbonate| was $199.95, now $159.95 at Amazon (opens in new tab)
Once you try sous vide cooking, you may find yourself, well, obsessed. Sous vide involves vacuum-sealing food in a bag and cooking it to a very precise temperature in a water bath. Breville's slim sous vide is small enough to slip into a top drawer and half the size of competitors. The benefits of sous vide, especially when assisted with Breville Joule's smart app, ensure your food is always made to the correct doneness, retains more of the food's nutrients, doesn't shrink up, and you never have to worry about overcooking.
13. Inspire a massive pantry reorganization
Shazo Set of 52 Pc Food Storage Containers| was $99.99, now $76.49 at Amazon (opens in new tab)
If your loved one has aspirations of a Pinterest-worthy pantry set up, this air-tight 26-container set will keep everything looking uniform, and it comes with cute decorative labels and measuring cups.
Jaclyn is an eCommerce editor at Future Home Interest, where she oversees sleep content including mattresses and bedding– in fact, she has passed our five-step certification process to become a verified customer advisor on mattresses. She regularly scouts out the best of the best for buying guides to help you fill your home with only the best. She joined the team in January 2021. She has previously worked with Apartment Therapy, The Kitchn, The Spruce, The Spruce Eats, and MyDomaine. When Jaclyn's not working, she loves browsing real estate listings, unwinding with a chilled glass of Rosé, and entertaining her Cavapoo puppy, Reese.