Is French press coffee bad for you? Dieticians advise
Coffee has plenty of health benefits, but is French press coffee bad for you? I spoke with dieticians and medical directors to find out more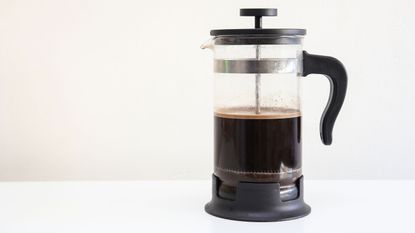 (Image credit: Getty Images)
It's delicious, strong, and full of body, but is French press coffee bad for you too? I've heard lots about coffee's health benefits, but some new research suggests we may need to moderate our cups of coffee.
As a former baristsa with an interest in health and fitness, I always keep up to date with the latest research on coffee's nutritional profile. I've seen lots about the effect that coffee has on your microbiome, but recently, I've seen some questions around coffee and cholesterol.
Most of your favorite coffee makers, like pour-over or bean-to-cup machines are totally fine. However, those which use the immersion method of brewing coffee, such as French presses and Turkish coffee, leave some coffee grounds in your cup. According to some research, these contain low levels of cholesterol. However, unless you're drinking coffee by the gallon, it won't impact your health.
I spoke to medical directors and registered dieticians to find out whether we can keep drinking as normal or whether we need to cut out coffee completely. I think you'll find their answers reassuring.
Is French press coffee bad for you?
Whenever I asked dieticians and medical processionals the question 'is French press coffee bad for you?', they always ended up talking about the benefits of coffee. Consumed in moderation, all the experts recommended coffee as part of a healthy diet and lifestyle. Norah Clark, registered dietician, told me 'coffee is full of B vitamins, manganese, and potassium. It has nutrients which may shield you from chronic ailments, such as Alzheimer's and Parkinson's. It's also a friend to your liver, with studies celebrating its ability to ward off liver diseases'. In spite of some concerns, it looks like coffee has excellent credentials.
Registered dietician
Registered dietician
Norah Clark
Norah is an experienced chef, and qualified nutritionist who has worked for numerous hotels and restaurants worldwide. She loves French press coffee, so has done lots of research on the benefits and potential health concerns of a brew.
The common concerns over French press coffee center around cholesterol. Registered dietician Lori Walker told me that 'French press coffee contains high levels of cafestol, a compound found in the oily part of coffee beans. Cafestol has been linked to an increase in cholesterol levels, which can potentially lead to heart disease if consumed in large amounts'.
This isn't ideal, but when I spoke with Board-Certified Orthopaedic Surgeon, Steven Fiore, he emphasised that 'the compounds which can raise cholesterol levels only have a small effect from coffee. Moderation is key, so listen to your body's responses'.
Registered dietitian
Registered dietitian
Lori Walker
Lori is a registered dietitian, passionate freelance food and nutrition writer, and creative recipe developer. She''s all about helping people to a healthier life, so she makes, quick, healthy recipes and blog posts.
Board-Certified Orthopaedic Surgeon
Board-Certified Orthopaedic Surgeon
Steven Fiore
Steven is a Medical Director and Board-Certified Orthopaedic Surgeon. He runs an online platform which connects patients with healthcare providers and has lots to say about the pros and cons of drinking coffee. Overall, he recommends moderation.
When I asked professionals to put a number on excessive or large amounts of coffee consumption, they normally suggested that the limit was at around five cups of coffee per day. In an interview, Tim Spector, gut scientist and researcher, said 'by the time you hit five cups, you're probably exceeding 300 milligrams, which is the guideline for maximum coffee consumption per day. At that level, while you might be getting some of the benefits of polyphenols, you'll be getting to see the downside of excess caffeine too'.
Tim returned to praising coffee, as he said 'the bigger Scandinavian studies have shown that coffee drinkers have lower all-cause mortality than non-coffee drinkers, but, like all things, the dose is the poison'.
French press coffee isn't bad in moderation, it's only bad in excess.
Professor of genetics
Professor of genetics
Tim Spector
Tim Spector is a professor of genetics and author, researching the microbiome and its effects. He appeared on a podcast celebrating the benefits of coffee recently.
Fellow products never fail to deliver on quality and design. The 360-degree pour spout, non-stick interior, and excellent filter will guarantee a grain-free cup of coffee.
Contemporary and elegant, the Bodum French press is a beautiful design. It's easy to use and clean and the double filter helps to eliminate most coffee grounds from the carafe.
This French press has a double filter and is possibly the best on the market. It's expensive, but a brilliant insulator. You'll get a really smooth cup of coffee from the Espro.
How to make French press coffee healthier
Lori suggested that although black coffee is healthy, when people add sugar and cream to their drinks, the fat and calorie content shoots up. This are where serious negative health impacts are a cause for concern. Of course, it might not taste as good, but she recommended swapping cream for almond milk and sugar for cinnamon.
She also suggested using organic coffee beans (I like these), because these are free of pesticides and other chemicals. It's also good to use filtered water, reducing the contaminants in your coffee, whilst improving the taste.
If you still feel concerned about your coffee, try switching from French press to pour-over coffee or paper-filtered cold brew, even if it's just one cup a day. These brewing styles will produce a similar flavor profile to French press, but without any of the very small risk of extra cholesterol. If that still won't sate your coffee cravings, you can use a paper filter in your French press to ensure no grinds and oils get into your cup of coffee.
Bean to cup machines make coffee through extraction, this means that your coffee will be full-bodied and well filtered. I love this automatic coffee maker because it can brew five different types of coffee in a matter of minutes.
You can read more in our full Philips 3200 Series review.
For ultra-smooth coffee that can cater for up to eight people, the Chemex is the perfect choice. It's easy to clean and you can keep it in your refrigerator too. If you like cold brew coffee, this is also an easy way to brew and store your smooth blend.
Iconic amongst cold brew drinkers, the Toddy system makes cold brews easy. It uses paper filters, so will ensure that no stray grounds end up in your cup. On test, I found that the flavors are incredibly smooth and well-rounded, so I would recommend it.
I go into more detail in my Toddy Cold Brew review.
French press FAQs
What are the negatives of French press coffee?
All coffees come with warnings. As a stimulant, it can affect your sleep and anxiety levels. Negatives directly related to French press coffee are that it's time consuming, takes effort to clear, and some grounds can slip into your coffee cup. These grounds contain a small amount of cholesterol, which is something to be aware of if you have heart or health concerns.
What is the healthiest way to brew coffee?
Using high-altitude, organic beans and filter water will make a healthy cup of coffee. There's controversy over the best brewing method: filter paper absorbs some of the delicious (and healthy) oils, whilst metal filters leave more flavor, but don't always produce the smoothest cup. Using an espresso machine avoids both those issues, plus it's my go-to.
Is pour-over healthier than French press?
French press coffee can raise your cholesterol levels, which can have negative implications on your health. Although pour-over filter paper can extract some of the healthy oils, if you're being cautious, a pour-over is the healthier option. Remember to consume both French press and pour-over coffee in moderation.
Final thoughts
Medical experts have reassured me that there's nothing wrong with French press coffee in moderation. Although there is cholesterol in French press coffee, the quantities and effects are very small if you don't drink too many cups of coffee each day. Given that French press coffee has plenty of health benefits, I'm happy to keep enjoying a full-bodied brew. Plus, there's so much you can do with a French press, some things which aren't even coffee related, so I'll be keeping mine in top spot on my countertops.
Sign up to the Homes & Gardens newsletter
Decor Ideas. Project Inspiration. Expert Advice. Delivered to your inbox.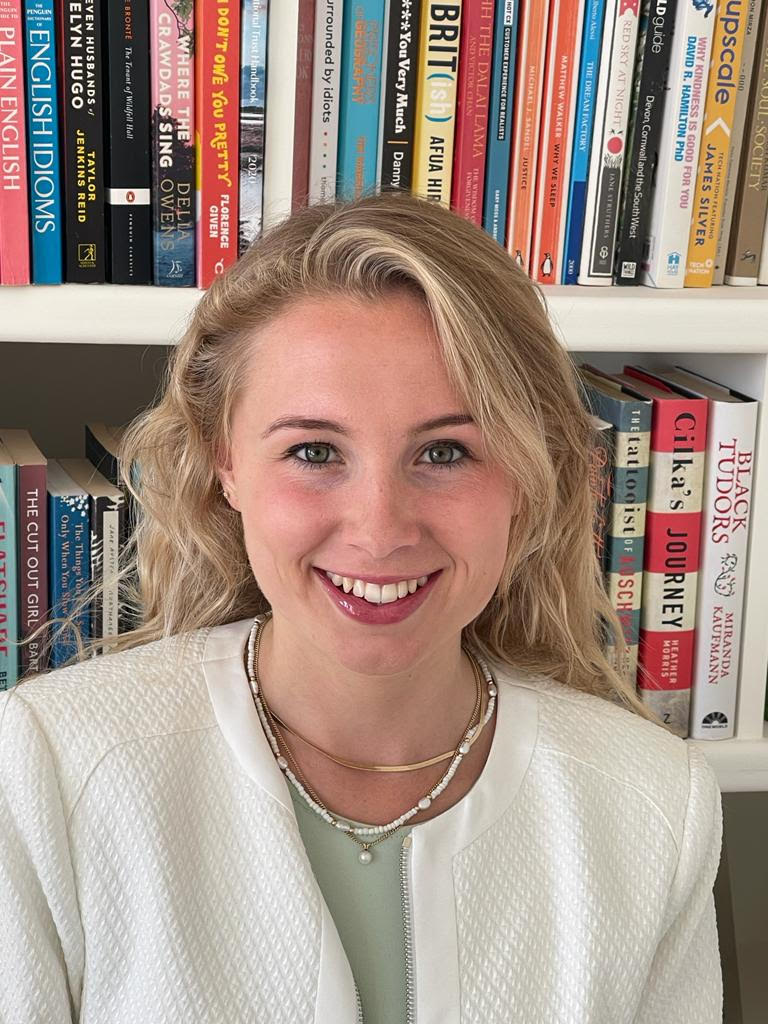 Laura is our eCommerce editor. As a fully qualified barista, she's our expert in all things coffee and has tested over thirty of the best coffee makers on the market. She has also interviewed Q-Graders and world-leading experts in the coffee industry, so has an intimate knowledge of all things coffee. Before joining Homes & Gardens, she studied English at Oxford University. Whilst studying, she trained as a master perfumer and worked in the luxury fragrance industry for five years. Her collection of home fragrance is extensive and she's met and interviewed five of the world's finest perfumers (also known as 'noses'). As a result of this expansive fragrance knowledge, she always puts quality and style over quantity and fads. Laura looks for products which have been designed simply and with thoughtful finishes.