KitchenAid vs Wolf Gourmet stand mixers: which is best?
Debating between KitchenAid and Wolf Gourmet stand mixers? Our appliance experts have tested both for true comparisons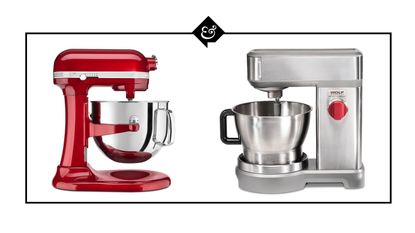 (Image credit: Future/ KitchenAid/ Wolf)
Sign up to the Homes & Gardens newsletter
Decor Ideas. Project Inspiration. Expert Advice. Delivered to your inbox.
Thank you for signing up to Homes & Gardens. You will receive a verification email shortly.
There was a problem. Please refresh the page and try again.
Both KitchenAid and Wolf stand mixers are highly regarded, from excellent kitchen brands that sell a range of products that compete healthily on style, function, and price.
So which is best, and which will suit your cooking needs and kitchen more?
In this KitchenAid vs Wolf Gourmet comparison, we take an in-depth look at the offers from both brands to see which has the best stand mixers. We've spent a considerable amount of time in the kitchen with both to speak with authority on the key differences you need to know before buying, breaking down their functions, prices, availability, and special features.
And while KitchenAid is perhaps best known for its range of stand mixers, Wolf's single offering is justifiably a powerhouse too. Let's get into it.
KitchenAid Pro Line Stand Mixer review: a must-have for serious bakers
The KitchenAid Pro Line offers the stability of the bowl lift mechanism and the upgraded capacity for large baking projects. In our review, we found that it holds up to its reputation for reliability, performance, and ease of use. While it has fewer color options than the Artisan stand mixer, it has more than Wolf.
Capacity: 7 Qts.
Colors: Red, Stainless Steel, White, Black
Power: 500W
Speeds: 11 (introduces a ½ speed for folding)
Height: 16¼"
Warranty: 5 Years
Accessories: 7-Qt stainless steel bowl, Double flex edge beater, Stainless steel flat beater, Stainless steel dough hook, Stainless steel pastry beater, Pastry beater scraper, 11-wire whip, Pouring shield
RRP: $649.99
For
Immense power
Generous bowl can make large cakes
Fantastic kneading power
Sturdy fixtures
Dishwasher-safe attachments
Against
The bowl angle can be a little fiddly
Wolf Gourmet Stand Mixer review: one of the best we've reviewed
The Wolf Gourmet High-Performance Stand Mixer is simply one of the best stand mixers we've tested. From bread to cakes, and whipped toppings, it performed effortlessly in our review process. It's undeniably stable, and quiet, and the motor is cool after many minutes' use thanks to a fan.
Capacity: 7 Qts.
Colors: Stainless Steel
Power: 500W
Speeds: 10
Height: 18"
Warranty: 5 years
Accessories: 7-Qt stainless steel bowl, Flat beater, Dough hook, Whisk, Splash/pouring shield
RRP: $999.95
For
Pro-level blending quality
Smooth operation, and never splattered
Didn't overheat or shake
High-quality attachments
Easy operation
Great for large baking projects
Against
Very Expensive
Stainless steel shows fingerprints
Less attachment options
KitchenAid vs Wolf Gourmet stand mixers
Below we look at the considerations you need to know about when comparing KitchenAid and Wolf stand mixers.
Product overview
KitchenAid has the most diverse line up, and there's truly a model for everyone, spread across a range of prices, sizes and colors. The Classic collection is great for the casual baker with a lower price point, the Artisan series is best known for its rainbow of color options with a tilt-head design, while the Professional
range is for the serious baker, with 5 qt, 6 qt., and 7 qt. capacity options and utilizes a bowl-lift design, making it most comparable to the Wolf design.
Another excellent feature of KitchenAid stand mixers is its extensive range of compatible attachments, including juicers, ice cream makers, pasta rollers, meat grinders, food processors, and more that transform your mixer into a multi-appliance, offering you maximum versatility. This is a money and space-saving feature that makes your stand mixer all the more valuable.
Wolf offers a single mixer option, and it's hands down a top option for serious bakers with a mighty 500W power option, 10 speeds, plus a pulse function, and it's an extremely sturdy design that doesn't shake, grumbles or overheat. It also has a specialty attachment area with a magnetic cover to protect when not in use, but the only readily available attachment is the meat grinder.
Appearance-wise, Wolf's design is more industrial and modern looking, only available in brushed stainless steel though it does come with knobs in its signature red, black, or chrome for you to personalize your device. It's only available in the large 7 qt. size, though it had no difficulty working with smaller portions.
Tilt-head vs Bowl Lift
Tilt-head: The most common stand mixer design, such as the Artisan and Classic uses a tilt-head mechanism to add and remove mixing attachments. It works with a locking dial that can be pulled to release the stand mixer head either up or down and makes it slightly easier to put the mixing bowl into place.
Bowl lift: The KitchenAid Professional Series uses a bowl-lift design, like the Wolf, though both work slightly differently, and offer better stability for heavier mixtures than tilt-head designs as the bowl is securely locked into place while the head stays stationary.
On the Professional, you push the bowl down onto the handles and then lift it into place by twisting the lever on the side of the mixer; while on the Wolf, you simply line up the bowl at the base and twist to gently lift it closer to the mixing parts and lock it securely in place.
Pricing
KitchenAid, though by no means cheap, is significantly a more affordable model with its models retailing between $379.99 for a mini 3.5 qt. to $649.99 for its Pro-Series. During holiday promotions, it's not uncommon to find savings of up to $200 off a KitchenAid.
Wolf retails for $999.95.
Where to buy KitchenAid and Wolf stand mixers
KitchenAid has pretty wide availability and is available at most major retailers that carry housewares including:
Wolf Gourmet has fewer stockists, with the best place to purchase Wolf products being:
KitchenAid vs Wolf Gourmet stand mixer: Which is better for making cake or cookies?
As a countertop stand mixer, both KitchenAid and Wolf can easily power through the cake and cookie batters with their respective flat beaters or whisk, if you're making a light sponge cake. When testing, I preferred the slick coated design of Wolf's beater attachments that kept batter from sticking, but our other tester Millie Fender typically preferred the whisk. For this, it can come down to personal preference, as well as the consistency of what you're making.
KitchenAid vs Wolf Gourmet stand mixer: Which is better for making bread?
The Wolf has a powerful robust motor and gearing system to handle denser recipes like pretzel or bagel doughs, making it ideal for thicker batters. It also has a built-in venting system that helps keep the motor at a lower temperature for optimal mixing of higher-volume ingredients or numerous batches.
Meanwhile, in our reviews of the KitchenAid Professional and the Artisan, our tester Millie, noted 'When I tested the KitchenAid Artisan stand mixer, I found that the smaller motor struggled to knead bread without causing the machine to shake. With the KitchenAid Pro Line Stand Mixer, this was no matter.'
KitchenAid vs Wolf Gourmet stand mixer: Which is better for whipped topping?
Both KitchenAid and Wolf easily whip up frothy whipping creams, meringues, and more with minimal effort and at great speeds. Depending on how much you're making, the larger 7-qt bins of the Wolf and the Pro line may simply feel like you're not making enough, even though you are. For this, you could get on just fine with the Artisan, which did not make whipped cream as quickly as the Wolf did, but the longer pace did give us time to monitor it and keep it from getting too firm.
KitchenAid vs Wolf Gourmet stand mixers: Which is best?
In our reviews, both the KitchenAid Artisan and Professional Series and the Wolf Gourmet Stand Mixer took home 5-star ratings in our reviews, meaning we're clearly enamored with all three models, though for different reasons.
The sheer versatility and color options of the KitchenAid Artisan make it an easy favorite, while the Professional offers increased stability, power, and size that's more comparable to the Wolf. We go more into the differences between two in our KitchenAid Artisan vs Professional comparison too.
Meanwhile, the sheer performance and mixing power of the Wolf stand mixer created a whole new tier for household mixers, in our opinion. In all cases, the Wolf dealt better with bread dough.
The biggest differences that aside? Price, color options and silhouette. In our opinion, you will find both a pleasure to use, so your final choice will come down to your budget and style preferences.
Sign up to the Homes & Gardens newsletter
Decor Ideas. Project Inspiration. Expert Advice. Delivered to your inbox.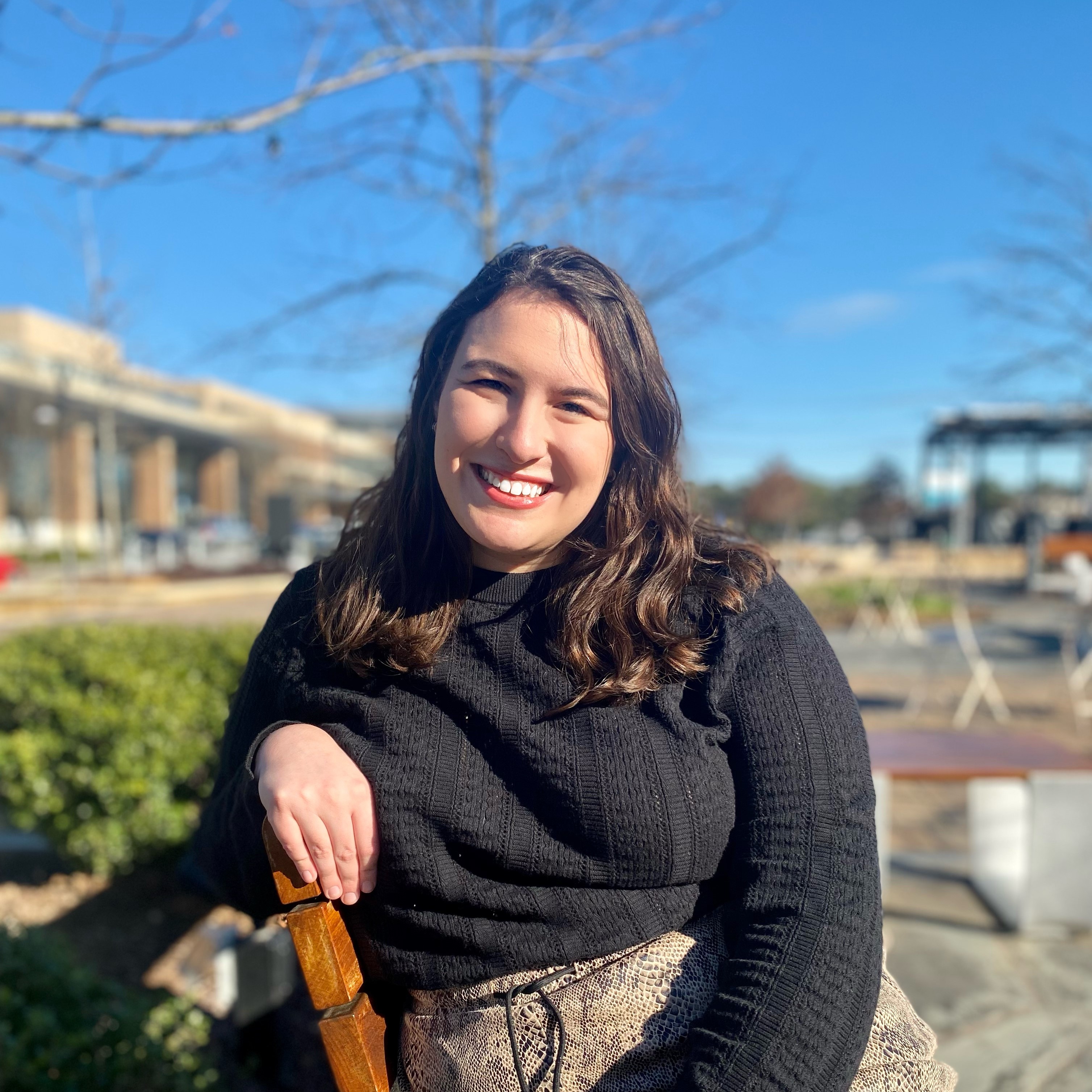 Jaclyn is H&G's eCommerce editor and oversees all things shopping. She's also a bonafide sleep expert, and previously managed all sleep content on Homes & Gardens and Real Homes– in fact, she has passed our five-step certification process to become a verified customer advisor on mattresses. She regularly scouts out the best of the best for buying guides to help you fill your home with only the best. She joined the team in January 2021. She has previously worked with Apartment Therapy, The Kitchn, The Spruce, The Spruce Eats, and MyDomaine. When Jaclyn's not working, she loves browsing real estate listings, unwinding with a chilled glass of Rosé, and entertaining her Cavapoo, Reese.