Ninja vs Cosori - who makes the best air fryers and ovens?
Our experts settle the Ninja vs Cosori debate, comparing their large, compact, and most versatile air fryers and toaster ovens.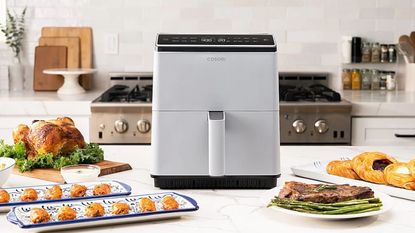 (Image credit: Cosori)
In the battle for the best air fryer on the market there is one comparison drawn over and over again: Ninja vs Cosori. Both brands make a range of high-quality, smart air fryers and countertop ovens. These cater to a range of households, but which is better?
Our team of experts have reviewed nearly every Ninja on the market. We've also tested our fair share of Cosoris too, so if you want the experts' verdicts on which you should buy, you're in the right place.
We've compared their best air fryers and countertop ovens. So, if you're trying to narrow down the best air fryers on the market, we've done all the hard work done for you.
Ninja Dual vs Cosori Blaze II
Winner: Ninja
Busy households will appreciate air fryers that can do it all. The Ninja Foodi 6-in-1 Dual Basket air fryer can cook two separate meals at the same time. They can sync finish, meaning you can make hasty, tasty food. The Cosori is also great, and we love the smart functionality, but the Ninja holds more food, cooks faster, quieter, and costs less.
We've put their specifications against each other in a table, but that doesn't tell the full story, so if you want to know more about their functions, there's more information further down.
Swipe to scroll horizontally
| Header Cell - Column 0 | Ninja | Cosori |
| --- | --- | --- |
| Dimensions | 15.63 L x 13.86 W x 12.4 H | 9.4 x 9.4 x 4.8 inches |
| Capacity | 8 Quarts | 6.8 quarts |
| Settings | Air Broil, Air Fry, Roast, Reheat, Dehydrate, Bake | Air Fry, Bake, Broil, Roast, Keep Warm, Reheat, Chicken, Steak, Seafood, Veggies, Fries, and Frozen |
| Cleaning | Removable parts are dishwasher-safe | Nonstick and dishwasher-safe baskets and inserts |
| Temperature range | 105°F–450°F | 175°- 400°F |
Ninja Foodi 6-in-1 XL 2-Basket
The 8 quart capacity and dual baskets mean that this can make meals for the family in mere minutes. Even better, the baskets are dishwasher friendly too. There are so many settings that it can be easy to confuse them: 'match cook' and 'sync finish' sound similar, but have different results. There's also no pre-heat function which makes it hard to be super precise.
Cosori Dual Blaze 6.8 Quart
Another air frying powerhouse, the Cosori boasts some incredibly smart features. You can connect and control it using Alexa. We thought the Ninja had a good range of functions, but using the app, this has over 100 preset cooking modes, taking all the hassle out of cooking. It's also dishwasher safe too. It comes with drawbacks though: this is louder and slower than the Ninja, so not for those who are in a hurry.
Ninja Max XL vs Cosori Lite
Winner: Ninja
If you're short on space, you can still own an excellent air fryer. Our favorite brand of the two is Ninja. The ironically-named Ninja Max XL is great for smaller spaces because it takes up surprisingly little space for a 5.5 quart air fryer. It's very fast, non-toxic, and simply makes better food than the Cosori. However, the Cosori is slightly smaller, quieter, and easier to use. Both Ninja and Cosori make top-quality, compact appliances. If you need to choose between the two, here's everything you need to know.
Swipe to scroll horizontally
| Header Cell - Column 0 | Ninja | Cosori |
| --- | --- | --- |
| Dimensions | 14 L x 11 W x 14.75 H | 13.6 L x 10.8 W x 12.8 H |
| Capacity | 5.5 Quarts | 4 Quarts |
| Settings | Max Crisp, Air Fry, Air Roast, Air Broil, Bake, Reheat & Dehydrate. | Chicken, Fries, Bacon, Steak, Veggues, Preheat, Keep Warm |
| Cleaning | Ceramic basket is non-stick, non-toxic, and dishwasher safe | Nonstick and dishwasher-safe baskets and inserts |
| Temperature range | 105°F–450°F | 170°- 400°F |
It's rare that a compact option can still boast capacity. This Ninja has a 5.5 quart drawer, which is enough to cook for a whole family - we've never seen anything like it. The Max XL cooked frozen food in record time. However, if you need to cook at lower temperatures, you might find the Max XL a little lacking, especially because it doesn't have a pre-heat function. The Cosori is much more beginner-friendly, offering pre-sets for a range of foods. When finished, the drawers are dishwasher safe. In fact, the baskets inside are ceramic, so if you want a non-toxic air fryer, this is a brilliant option.
There are a range of Cosori Lite air fryers (one is even as small as 2.1 quarts), but tested their 4 quart model. This isn't quite as big as the Ninja, but that means that it's smaller on the countertop. The functions are tailored towards specific foods, which is good for beginners, but limiting if you want to diversify beyond chicken and fries. This is also extremely quiet, straightforward to use, and very easy to clean. It retails at around $100, which is the same as the Ninja. It's also not the most consistent: other reviewers say that it struggled with home cooked fries.
Ninja Foodi Flip vs Cosori Smart Oven
Winner: Cosori
Toaster ovens are brilliant compact options if you're looking for an appliance that can do more than just air fry. They tend to demand more space on the countertop, but if you'll use every function, toaster ovens are excellent, hard-working appliances. We think Cosori wins here. It's very straightforward; their toaster oven can do everything Ninja's can, but much more besides, with room for a small chicken that the Ninja can't match.
Swipe to scroll horizontally
| Header Cell - Column 0 | Ninja | Cosori |
| --- | --- | --- |
| Dimensions | 9.7 x 7.5 x 15.1 inches | 16.3 x 16.9 x 15.5 inches |
| Capacity | Fits 13 x 13in baking tray | Fits 13 x 13in baking tray |
| Settings | 8 | 12 |
| Cleaning | Accessories are dishwasher safe | Nonstick and dishwasher-safe baskets and inserts |
| Power | 1800 watts | 1800 watts |
Ninja Foodi 8-in-1 Flip Mini Oven
Ultra compact, sleek, and stylish, this mini oven can do it all. It will help you maximise on countertop space whilst air frying, air roasting, air broiling, baking, toasting bagels, toasting, dehydrating and keeping warm. We tested all the functions and were pleased across the board. The capacity, as you might expect, is limited; it can only fit a 13 x 13 tray and is too narrow for a whole chicken, but this is generally good for small cooking tasks.
Cosori's Smart Oven has four more functions than the Ninja: ferment, bake, pizza, and defrost. It will also preheat, so that you can achieve more precise cooking results. It's bigger on the countertop, but that means that it has more internal capacity (32 quarts): it's big enough for a rotisserie chicken and the Ninja is not. At full price, this is around $150 whereas the Ninja is around $220, so if you're looking for value, the Cosori is a winner.
FAQs
Final thoughts
You can't go wrong with a Ninja or Cosori appliance: we like them both for different reasons. If we had to choose the best for families, the Ninja Foodi and its DualZone technology would win the battle. For a compact option, the Ninja XL, even though it's a little bigger, is more consistent and competent than the Cosori. However, with the toaster ovens, Cosori has a more diverse offering and it can cook a rotisserie chicken. That's a deal breaker for most people.
Sign up to the Homes & Gardens newsletter
Decor Ideas. Project Inspiration. Expert Advice. Delivered to your inbox.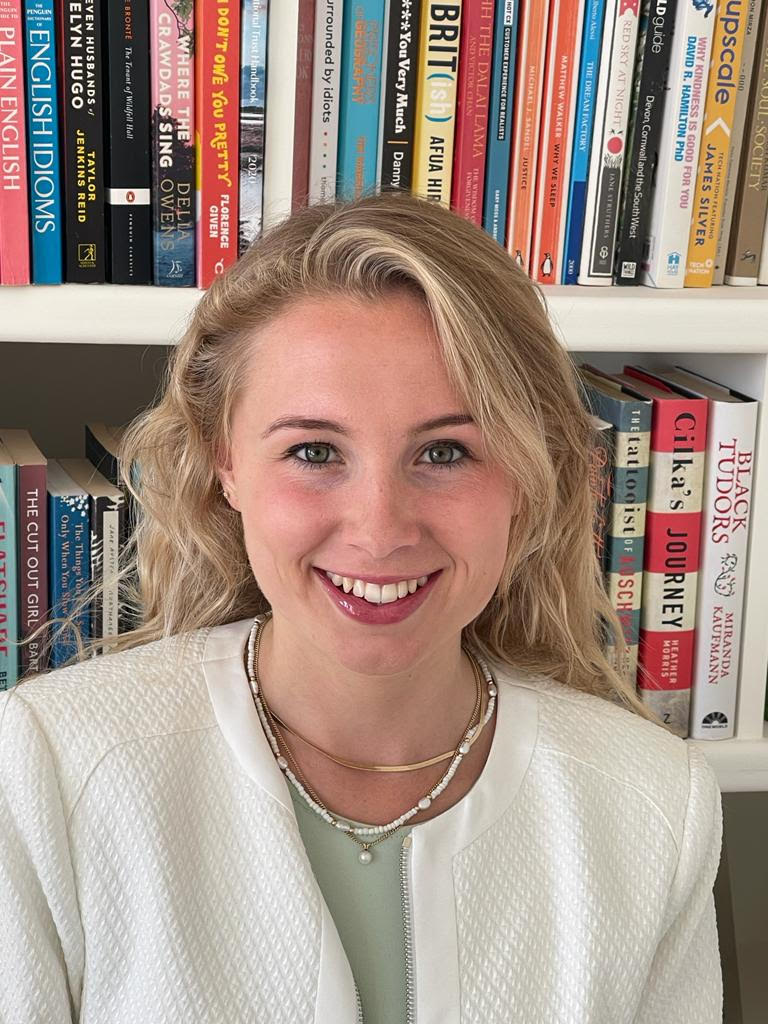 Laura is our eCommerce editor. As a fully qualified barista, she's our expert in all things coffee and has tested over thirty of the best coffee makers on the market. She has also interviewed Q-Graders and world-leading experts in the coffee industry, so has an intimate knowledge of all things coffee. Before joining Homes & Gardens, she studied English at Oxford University. Whilst studying, she trained as a master perfumer and worked in the luxury fragrance industry for five years. Her collection of home fragrance is extensive and she's met and interviewed five of the world's finest perfumers (also known as 'noses'). As a result of this expansive fragrance knowledge, she always puts quality and style over quantity and fads. Laura looks for products which have been designed simply and with thoughtful finishes.