What is green sleep? Experts explain this better sleep trend
Green sleep is a new wellness trend that suggests there are big benefits to sleeping outside of the city – our sleep editor tested it out. Here's everything you need to know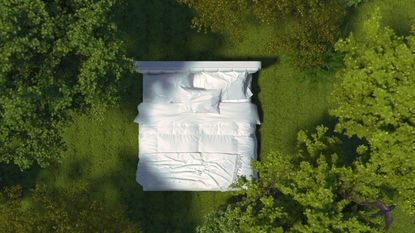 (Image credit: Getty / Credit: Julia Garan Creative #1223039968)
Sign up to the Homes & Gardens newsletter
Decor Ideas. Project Inspiration. Expert Advice. Delivered to your inbox.
Thank you for signing up to Homes & Gardens. You will receive a verification email shortly.
There was a problem. Please refresh the page and try again.
If you're struggling to get to sleep, a new study suggests that your location could be to blame. Inner-city sleepers are likely to experience loud noises, light pollution, and poor air quality. Green sleep is a concept that addresses these issues by suggesting you can get better sleep in a more natural environment, like the countryside.
As a city dweller, I could see how this study gained so much traction. It's rare for my apartment to feel peaceful, and the sound of trains nearby is something I've had to acclimatize to. I generally have no problem getting to sleep. As being H&G's sleep editor, that's no surprise; after all, I sleep on one of the best mattresses on the market. But I can say that I've rarely woken up feeling fresh.
In response to the spike in green sleep, Emma - The Sleep Company launched the Shleep Sanctuary. A unique getaway that helps guests wind down, and fall asleep in the ultimate relaxation environment, it gave me the chance to test out green sleep claims.
Here's everything you need to know about the green sleep study, including my verdict and how you can replicate this better sleep environment at home.
The green sleep trend explained
It's important to remember that these studies are not scientific proof. They may demonstrate associations and suggest solutions to better sleep, but they are no conclusive evidence of causation. More research is needed in this area and we're keen to keep an eye on developments in the trend.
What is green sleep?
Research – commissioned by sleep experts at Emma – recently released suggests that city residents are getting 219 hours less of sleep a year than those in the countryside. Revealing a geographical sleep divide, it also revealed that over a third (36%) of people who live in the city say they struggle with sleeping well. Almost a quarter (23%) of city dwellers wake up before 6 am, and 41% wake up feeling tired.
The Green Sleep concept suggests that 'it's not just the clock that's keeping them up.' 79% of those living in the city cite noise from neighbors and vehicles being the reason they've been kept awake.
By comparison, 56% of those in the countryside say that the country air positively impacts their sleep, and almost 1 in 10 are snoozing past 9 am each day. The benefits of green sleep see more people longing for a countryside property, alongside fresh air and a quiet atmosphere.
Theresa Schnorbach, Emma Sleep Scientist explains, 'Our results do seem to show a trend that living in a quieter area can really have a tangible impact on the amount of sleep you get, and the quality of that sleep - so it's no wonder that the trend of Green Sleep is booming, with people booking getaways to the countryside in order to get better sleep.'
Theresa Schnorbach is a psychologist and sleep scientist specializing in Clinical Psychology and Cognitive Neuropsychology. She has completed post-graduate training in Cognitive Behavioural Therapy for Insomnia (CBT-I) with the German Sleep Society (Deutsche Gesellschaft für Schlafforschung und Schlafmedizin (DGSM)), endorsed by the European Research Society.
What are the sleep benefits?
Green sleep is said to offer benefits for both physical and mental health. Adeem Azhar, clinical pharmacist and co-founder of Healthcare Organization Core Prescribing Solutions breaks down the benefits below:
Reduced Noise and Light Pollution: Urban environments are often full of high levels of both noise and light pollution, and both of which have been shown to negatively affect sleep. 'A study published in the Journal of Urban Health found that people living in high-noise areas had a 25% increased risk of insomnia symptoms compared to those in quieter areas,' adds Azhar.
Light pollution: 'Similarly, excessive artificial light can disrupt your body's natural circadian rhythms, impairing both sleep quality and overall health.' In the absence of artificial light, people may find their sleep-wake cycles aligning more closely with the natural rhythm of daylight and darkness. 'This was demonstrated in a study published in Current Biology, where researchers found that exposure to only natural light (no electronic devices, artificial light) reset participants' circadian rhythms and helped them wake up earlier,' explains Azhar.
Better Air Quality: The countryside often has better air quality compared to urban environments, with lower levels of air pollutants. A study in the journal Environmental Health Perspectives showed that exposure to air pollution can lead to poor sleep health,' says Azhar. Resting in a clearer air environment is much better for your respiratory systems.
Increased Exposure to Nature: 'The presence of green spaces has been associated with stress reduction, improved mood, and better cognitive functioning.' This in turn will help you sleep better, but more importantly, wake up feeling fresh.
Calming sounds: Sleeping in a green environment might also provide unique benefits such as opportunities for wildlife sounds to influence your dreams or simply provide a calming soundscape to fall asleep to.
Adeem Azhar is a clinical pharmacist and co-founder of Healthcare Organization Core Prescribing Solutions.
My verdict
After testing out this green sleep trend myself, I have to admit, I did feel different. While I am usually okay falling asleep soundly, I woke up feeling much more refreshed than usual.
The most noticeable aspect, for me, was the clean air. Living in a high-rise apartment, the air can get stuffy and uncomfortable, especially during hay fever season. Waking up to fresh air made all the difference to my mood and well-being.
However, while peaceful, the countryside is hardly silent. Natural noises like as animals, the wind in the trees, and other local wildlife were much more soothing than trains, neighbors, and innercity pests, but it would be something to get used to.
How to practice green sleep at home
After experiencing green sleep during my Emma sleep sanctuary, it got me thinking about how I can emulate these benefits in urban settings. From investing in the best air purifier to buying black-out blinds, like this Eclipse Drew 100% Blackout Shade at QVC, you can better your air conditioning and reduce any artificial light from a streetlamp shining through. I also started to wear an eye mask, and use earplugs (I like these Amazon earplugs for noise reduction) to cancel out any noise pollution. Bringing in some greenery with more plants and flowers also encourages one to feel closer to nature.
Making these changes to my sleep routine has helped me sleep better, and wake up fresher at home.
Best air purifier
Dyson's Hot+Cool HP07 Purifier is a multifunctional fan, heater, and air purifier. By bringing in this clean-air gadget, you can get that same countryside, fresh-air feeling. This Dyson purifier can do it all, heating and cooling as well as purifying, perfect for keeping you at the best temperature while you sleep, too.
Best plant that helps with sleep
Lavender is one of the best plants that help with sleep. Not only is it bringing more greenery into your bedroom, but it also has a strong scent associated with relaxation. You can find lavender sleep sprays and essential oils designed to help with sleep, but why not add an actual plant to your bedroom?
Best silk pillowcase
This silk pillowcase and eyemask set will have you feeling truly relaxed. Not only with the eyemask help with shutting out any artificial light to keep your body and mind in rhythm with the earth's natural light cycle, but this best silk pillowcase is also kinder on your skin and hair too.
FAQs
What environment is best for sleeping?
How well you sleep and where is totally subjective. But studies like 'green sleep' amongst others show that sleeping closer to nature in the countryside, rather than the city has benefits when it comes to resting. The best environment to sleep should be based on a number of factors, including air quality, noise level, exposure to artificial light, and temperature.
Research shows you sleep better in open spaces that have clear, non-pollutant air, are quieter with little disruptive noise as possible, and areas that allow for natural light. The best temperature for sleep is said to be 65 degrees Fahrenheit (18°C).
---
How well someone sleeps will always be dependent on the individual environment, and how they react to sounds. Noise pollution and busy households can't be helped, and if you're on a budget, investing in the best bed products might not always be an option. To improve how well you rest, you should start by assessing your own sleep situation.
Sign up to the Homes & Gardens newsletter
Decor Ideas. Project Inspiration. Expert Advice. Delivered to your inbox.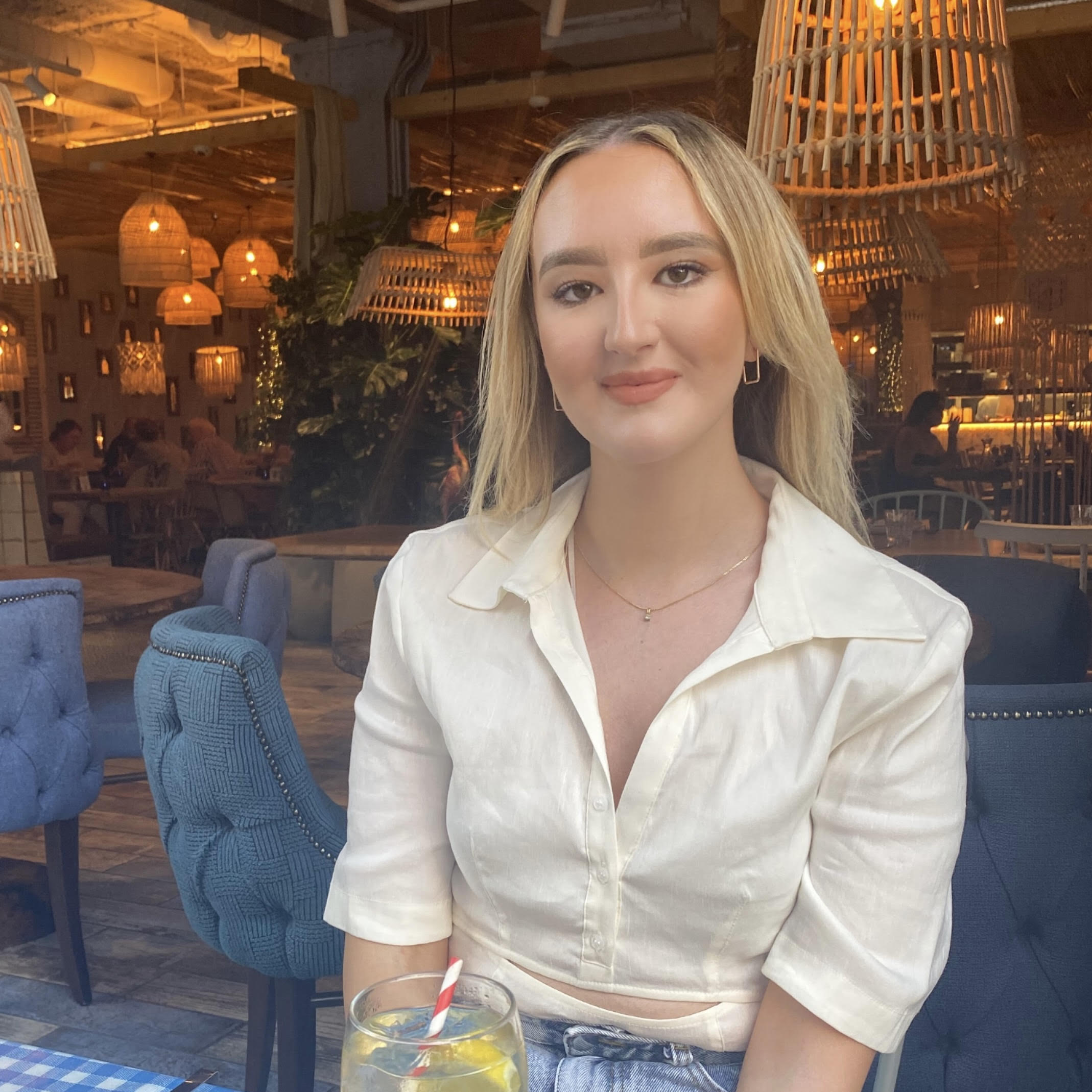 Louise is your eCommerce Editor and sleep specialist to help you wind down well. A connoisseur of the mattress world, Louise previously covered sleep and wellness (as well as the occasional organizational buy) at Real Homes, and has tried, tested, and reviewed some of the buys for your bedroom. With an MA in International Journalism and PR experience, Louise brings bags of bedding expertise and enjoys nothing more than helping readers find solutions and products that best suit their sleep needs.