Best bed storage ideas – experts share the smartest solutions
Beds are one of the best multifunctional storage options for any bedroom, ensuring a clutter-free and organized space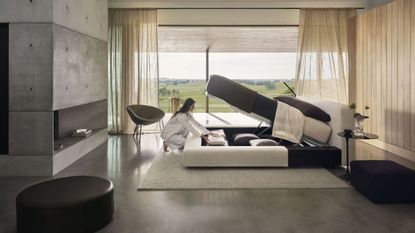 (Image credit: King Living )
No matter the size of your bedroom, finding effective storage solutions can completely transform your space, and as one of the most underutilized storage options, our beds can produce a sleeker living space that is easier to use.
Transforming your sleep space into a well-organized haven begins with finding some innovative bed storage ideas, whether these are built-in options, or by implementing storage to fit with an existing bed.
Our experts have recommended their favorite bedroom storage ideas to make your bed a multifunctional storage space, ideal for creating order in your space.
Best bed storage ideas
'When it comes to bedrooms, a clutter-free space should be a priority when looking at layouts,' says Patricia Gibbons, design team member at Sofa.com. 'Your bedroom should be a cozy room designed for relaxation and winding down – avoid having too much furniture and make sure you have multifunctional pieces that work extra hard to keep the clutter at bay.'
Bed storage is something the most organized people have in their bedrooms, keeping storage discrete but easily accessible.
Modern Upholstered Bed Frame with Storage Headboard
$229.99
This bed frame has built-in storage, including shelves and a hidden section, perfect for keeping bedding. The headboard also has a USB Port.
Was $598.00, now $358.80
Tuck all your bedroom items away using this storage bench, the perfect item to keep at the end of your bed.
1. Under bed storage
'One of my favorite ways to maximize storage in a bedroom is by using beds with built-in under-bed storage,' says Raf Michalowski at Meble Furniture.
'For everyday access, a divan style or platform bed is best as the drawers are easily accessible for daily needs,' advises Patricia Gibbons.
'These beds have a solid base, often with drawers or shelves built underneath,' explains Cyble Rizwan at Persimmon Design. 'They're perfect for storing extra linens, out-of-season clothing, or footwear. You can find platform beds in various styles to match your decor.' We love this upholstered platform bed with footboard or side storage, from Pottery Barn.
'Also, it's essential to consider the layout and design of the room,' adds Raf Michalowski. 'For example, a platform bed with built-in storage is an excellent option for a modern and minimalist bedroom. The low profile of the bed makes it perfect for smaller spaces, while the storage compartments help to keep the room clutter-free.'
2. Lift-up storage bed
Lift-up storage beds or ottoman beds have a lift-up mattress base, revealing a spacious storage compartment underneath.
'A storage bed will help you steer clear of additional furniture like cupboards, and chest of drawers – in turn freeing up more floor space. Ottoman beds are the way to go, with generous built-in storage compartments they are an ideal fit for large and small bedrooms alike and are always popular options among customers,' recommends Alinta Lim, senior designer at King Living Design Studio.
'Easy-lift gas struts make lifting the bed effortless, providing access to generous internal storage and converting to an elevated position for simple and easy bed-making.'
These spaces are best for storing items that aren't needed on a daily basis, but rather for storing larger items, such as spare bedding or seasonal clothes.
You can find this Emmett pop-up storage bed at West Elm.
3. Bed 'bridge' storage
'A fantastic way to make use of vertical space in your room is by integrating a bed "bridge,"' recommends Rachal Hutcheson, national retail manager at Sharps. 'These overbed storage designs are a smart way to maximize the space around your headboard, providing the perfect option for storing extra bedding or bulky items that we occasionally need to access.'
Particularly when dealing with storage for a small bedroom, maximizing available space with fitted options and utilizing vertical space becomes invaluable.
'This approach maximizes storage capacity and offers a seamless and tailored
look. Custom closet systems can be designed to fit your exact storage requirements, including clothing, accessories, and more,' advises Hashi Mohamed, president of Ivy Cleans. 'Wall-mounted cabinets can serve as a combination of open shelves and closed storage, accommodating a variety of items while maintaining a tidy appearance.'
Rachal Hutcheson agrees, 'Beautifully fitted furniture can often provide the most effective and efficient way to make use of more confined spaces, especially if the bespoke design has been created to fit the exact contours of your room.
'Well-designed fitted bed storage can offer on average 40% more space than a one-size-fits-all design – so well worth considering for even the smallest of bedrooms.'
Wall-mounted shelves or bookcases can serve as both a storage solution and a decorative element. You can use them to display your favorite statement pieces or store items.
4. Storage headboard
'Another innovative approach to bed storage involves utilizing a headboard
as a multifunctional space,' says Ritika Asrani, owner of St Maarten Real Estate. 'It's a space-efficient solution that turns the often-underutilized headboard into a stylish focal point with a purpose.'
These designs often have shelves or cubbies, providing easy access to books, alarm clocks, or decorative items. Selecting the right frame depends on your personal preferences and needs.
You can check out our guide for the best places to buy bed frames, or check out this headboard storage platform bed, from West Elm (see, above), or this king size bed frame, bookcase headboard, from Amazon.
5. Storage bench
If you want storage options that are not built in but still integrate with your bed storage, then storage ottomans or benches can be the perfect capacious option.
'Ottoman trunks and benches are a seamless way to extend storage beyond the bed and because they have easy access, you can keep pretty towels and sheets safely out of sight but at the ready for when you need them most,' says Rachal Hutcheson.
We love this Edlyn storage bench, from Anthropologie.
6. Space for storage bins
If you aren't in the market for investing in a bed with under-bed storage, instead you can add storage options under your bed.
'For anybody looking to utilize "dead" space under their bed, adding in your own under-bed storage is an obvious choice to optimize your bedroom. Make sure you measure the width and height of the space first to guarantee your added drawers will fit,' advises Rachal Hutcheson. 'Wheeled drawers, baskets, and boxes can all be used in your under-bed space, depending on your needs.'
These are versatile and come in various sizes. They slide effortlessly in and out, providing easy access to your belongings while keeping them neatly organized.
We recommend this solid wood underbed drawer with wheels, from Amazon.
Raf Michalowski suggests, 'You can also incorporate storage into beds by using bed risers or bed lifts. These simple and affordable tools can add extra inches under the bed, making it possible to use under-bed storage boxes or bins. This is a great solution for those who have limited space in their bedroom and need additional storage options.
'You can even use bed skirts or valances to hide storage bins underneath the bed and keep the room looking neat and tidy', such as this bed cover, from Amazon.

7. Bedside storage
'Bedside tables are invaluable for creating a clutter-free environment,' comments Rachal Hutcheson. 'On a very basic level, they offer an opportunity to store everyday essentials such as charging cables, alarm clocks, and reading glasses. Extra storage aside, they're also a smart way to create a cohesive style for any room with multiple fitted pieces.'
Nightstands with drawers or shelves can help declutter your bedside area, keeping essentials within reach.
Cyble Rizwan suggests, 'Install floating nightstands on either side of the bed. They provide storage and free up floor space, making the room feel more open.' This creative option is an aesthetic addition to any bed area. We love this Beare wood floating bedside table, from Wayfair.
Cyble Rizwan also recommends bedside caddies. 'Hang a bedside caddy on the bed frame to keep essentials like books, glasses, or remotes within reach.' While these are not the most aesthetically pleasing options, this can be the ideal storage addition to your bed if you are limited on space and interior design budget. We recommend this Poeland bedside hanging storage basket, from Amazon.
FAQs
What is the best children's bed for storage?
Captain's beds are some of the best storage beds for children. Cyble Rizwan from Persimmon Design says, 'Popular in children's rooms, captain's beds feature drawers or cubbies integrated into the bed frame. They're a smart choice for kids' toys, books, and clothing.'
---
Create a DIY bed storage idea by making a custom bed skirt with hidden storage pockets. It's a fantastic way to discretely store items you don't use daily.
Fajar Muzammi from Persimmon Design also recommends, 'Install floating shelves above your bed to display books, decorative items, or even baskets for additional storage. This is a great way to keep frequently used items within easy reach.'
Sign up to the Homes & Gardens newsletter
Decor Ideas. Project Inspiration. Expert Advice. Delivered to your inbox.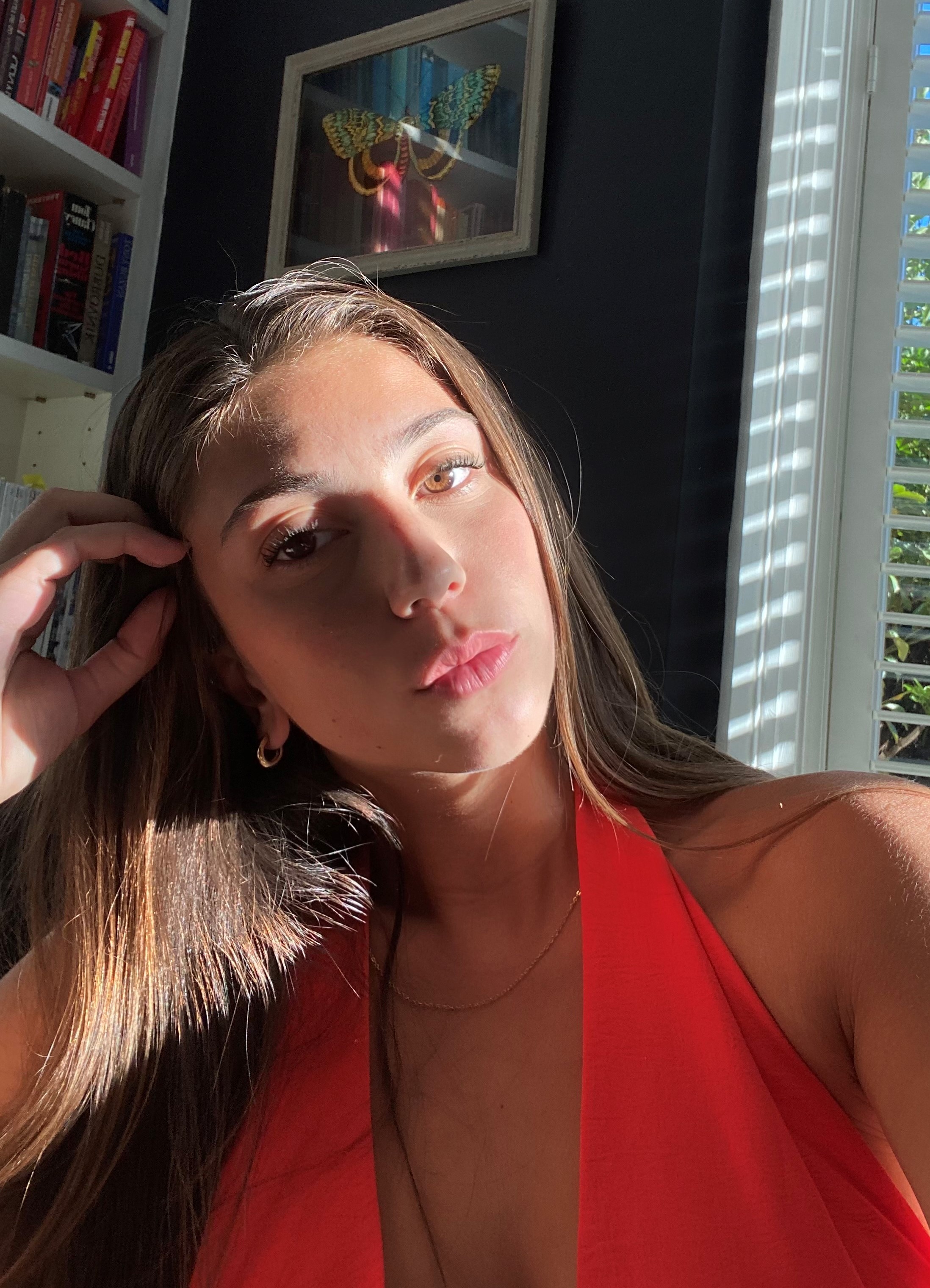 Lola Houlton is a news writer for Homes & Gardens. She has been writing content for Future PLC for the past five years, in particular Homes & Gardens, Real Homes and GardeningEtc. She writes on a broad range of subjects, including recipe articles, reviewing products, writing 'how to' and 'when to' articles. Lola now writes about everything from organization through to house plants. Lola is a graduate student, who completed her degree in Psychology at the University of Sussex. She has also spent some time working at the BBC.