7 ways to encourage minimalism at home – according to pro organizers
Looking to cut back on clutter for good? Minimalist thinking might be for you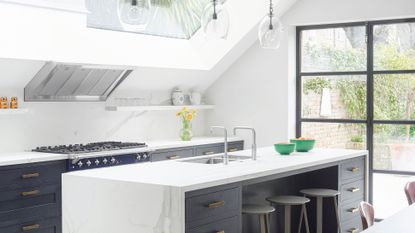 (Image credit: Future)
Minimalism can be an intense way of living your life, but if you hate clutter or find decluttering overwhelming, then encouraging minimalism at home can be therapeutic.
Making a switch to this kind of life is not always simple, however, especially when you live with a family who doesn't follow the decluttering strategies minimalists swear by.
These are the seven ways you can encourage family to declutter and encourage minimalism at home, according to the experts.
Ways to encourage minimalism at home
Encouraging minimalism at home means more than working out which things minimalists never have in a living room, or have in a kitchen. It is about implementing healthy decluttering tips and shopping strategies that prevent a build-up of clutter in the first place.
This is what the experts suggest: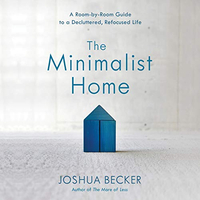 The Minimalist Home: A Room-by-Room Guide to a Decluttered, Refocused Life | $11.49 at Amazon
Joshua Becker shows you how to methodically turn your home into a place of peace, contentment, and purposeful living.
1. Lead by example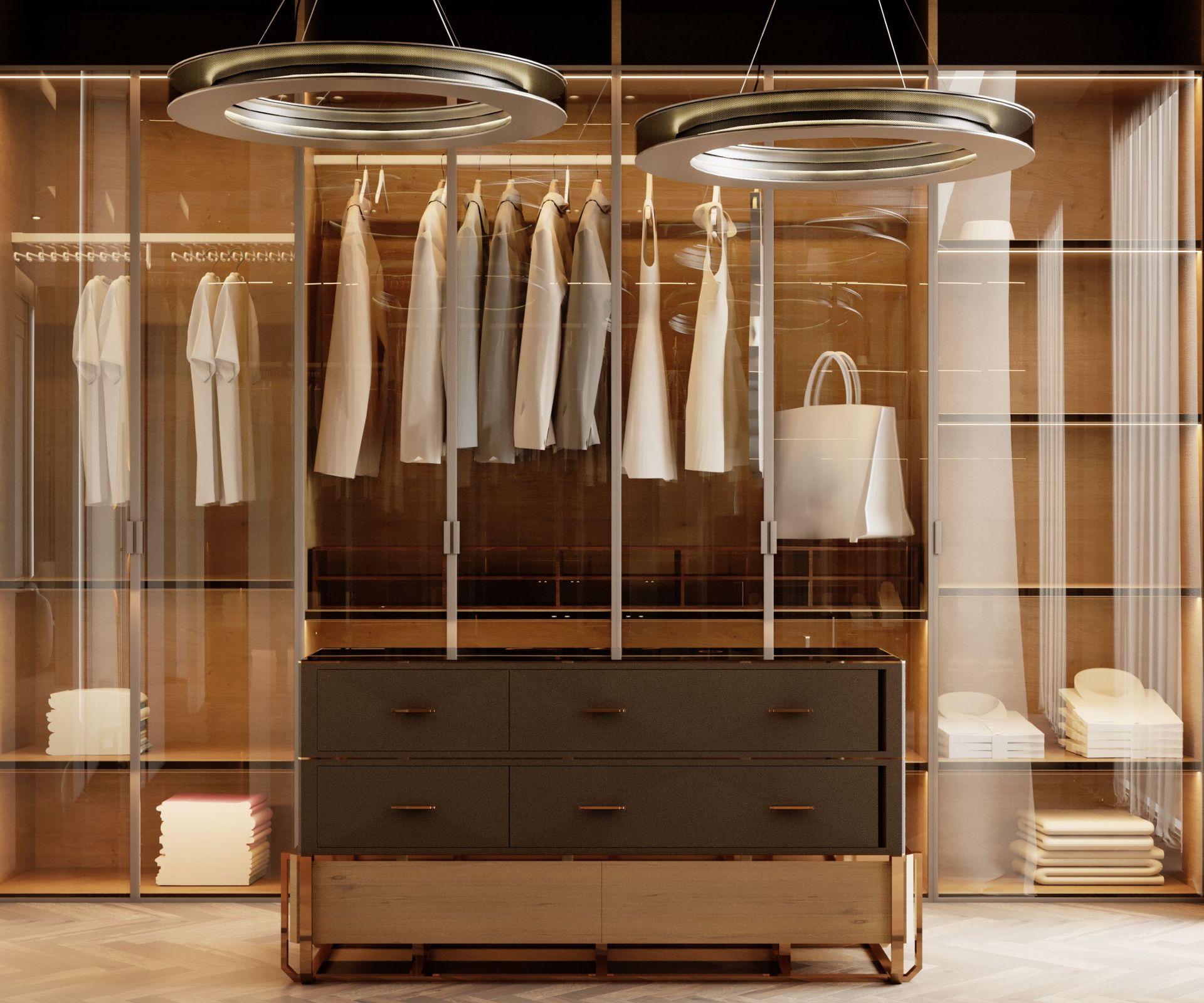 When trying to encourage minimalism in your home, it helps to think like a professional organizer and take the lead, setting a good example for everyone else in your home, suggests Michelle Parravani, professional home organizer and founder of Designing with Less. Practicing what you preach is the best way to motivate people to clean, she says:
'Start by decluttering your belongings and demonstrating the benefits of a minimalist lifestyle. When your family sees the positive impact it has on you, they may be more inclined to follow suit.'
Designing with Less is a service that aims to create stylish and effortless spaces by helping people donate their unneeded belongings and build organization systems that last..
2. Try the KonMari Method
Although minimalism usually emphasizes keeping only the functional essentials, you can encourage more relaxed minimalism by using the KonMari method and also keeping only the things you love, too, says Raychel Klein, professional organizer, certified Kon-Mari Consultant, and founder of RayBayBay Home Organizing:
'My tip is to start with the KonMari method, choosing to keep items that spark joy and have a purpose. Continue following the process in category order (clothes, books, paper, kimono (misc), and sentimental), avoid common KonMari method mistakes, and revisit seasonally until you feel in control of your home and are proud of everything you own.
'Remember: you can live a maximum life with minimal stuff,' Raychel continues. 'Minimalism can often be perceived as an extremely scarce way to live. Families should keep in mind that it is a process. By decluttering over time, little by little, you will find yourself wanting less as you experience abundance in relationships, time, and energy.'
Raychel Klein started her home organization business in 2020 with the mission of helping people escape the vicious cycle of clutter. She is a certified KonMari consultant based in Seattle, Washington.
3. Hold a family meeting to discuss the benefits
It is important to remember that just because you are in the mindset to declutter, your family might not see the point, let alone the lesser-known benefits of organizing your home. Michelle Parravani, professional home organizer, recommends setting up a family meeting to help share your goals:
'Discuss the advantages of minimalism, such as reduced stress, increased focus, and more time and space for meaningful experiences. Help your family understand that owning fewer possessions can lead to a simpler, more fulfilling life.'
4. Think about the object's purpose
There are plenty of decluttering approaches that can help you to achieve your decluttering goals, from the one-in-one-out system, decluttering burst, or the 20-20 decluttering method. Kimberly Corey, professional organizer and founder of Finely Sorted, suggests that when it comes to minimalism, you should instead consider the object's purpose and question whether or not it has 'earned' its place in your home:
'The things we own can end up owning us if we aren't mindful of their bearing on us – no matter the pleasure or use we get from an object, it costs.
'We must share space with it, space we pay for, navigate around it physically by cleaning and repair, and mentally be able to find it to use after bringing it into the house for example. Has it earned its space in your home by being used in the last six months? It doesn't take long to think, this item might be useful to someone else instead of stagnating in my closet.'
Starting in 2000, Finely Sorted Organizing, LLC has been helping people declutter, downsize, rightsize, rearrange the basement, clean out a family home, with closet makeovers, garage resets, kitchen retooling, office optimizations, mudroom triages, file cabinet overhauls help to ease anxiety and feelings of frozen immobility caused by lack of systemization in a world filled with curve balls
5. Impose limits on categories
When trying to encourage minimalism as a long-term goal in your home it can be helpful to impose limits on certain household items to avoid overspending and bringing items into the home that will result in clutter, says Raychel Klein, professional organizer. These limits can be for anything from organizing kitchen appliances, to organizing a bathroom vanity.
Raychel suggests that this method really shines when it comes to more complicated categories, such as decluttering toys:
'When it comes to kids' belongings, my recommendation is to impose limitations on what they can keep. Have a chest, drawer, or bin dedicated to a specific category of items. One tip I find helpful is when a child decorates this container or chooses it themselves, they feel a sense of ownership and agency.
'They are in control of their items – this empowers them to make difficult choices on what to keep and what to discard.'
6. Develop a detailed decluttering plan
The only way to set yourself up for a successful decluttering session is to set out a detailed decluttering plan – especially if you are working with friends or family towards a common goal, says Michelle Parravani, professional home organizer. Your plan should have everything from a list of priorities, a list of every room you want to work in, down to what to do with the items you are decluttering:
'Break down the process into manageable tasks and set goals for each session. Consider involving the whole family in regular decluttering sessions to keep the momentum going,' Michelle adds.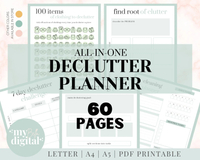 All-in-One Declutter Planner | $3.92 at Etsy
This printable decluttering planner is all you need to help tackle your home's mess without missing a step. It is perfect for both keeping on top of your belongings and starting off on your first big clearout.
7. Focus on donating items for a positive boost
When encouraging minimalism, it helps to attach a positive experience to the process to keep you motivated and spur you on to continue. Laura DeJohn, professional organizer and owner of All Checked Off Professional Organizing, recommends trying to declutter without throwing away and instead making regular donations of old but well-kept items:
'Familiarize yourself with who needs the items. For instance, an overflowing linen cabinet can result in a fabulous donation to a local animal shelter or rescue. Finding non-profits in your area who need the items that no longer serve you helps lessen the mental block of just getting rid of it.
'One of the hardest ages to encourage decluttering is younger children. I suggest they think of the toys they really want for their birthday or the holidays and then think about the kids who don't have any toys. Reminding them that they will be getting more toys helps them decide to donate older toys.'
All Checked Off is a professional organizing service in the Santa Ynez Valley and Santa Barbara and Goleta area. The services provided include decluttering, sorting, furniture assembly, space planning, packing, unpacking, organizing any space in your home or business, arranging to have projects done while you're away, digital organization, photo organization, lifestyle organization and accountability, and more.
FAQs
What is the 15-minute rule for minimalism?
The 15-minute rule for minimalism is a great way to get started or boost your decluttering journey. The idea is to set a timer for 15 minutes and spend that time doing nothing but decluttering, blitzing around your home or a single space, and collecting items or trash that need to go. Once the 15 minutes is up, you can sit and rest, or choose to continue your quest if you still feel motivated.
What is the hardest thing about being a minimalist?
When it comes to minimalism, one of the hardest things is to declutter sentimental items from around your home. While being minimalist doesn't mean you have to gut out everything that has an emotional attachment just because it isn't functional, cutting back on excess items like old tickets, or digitizing old physical photographs is a great way to pare back your space.
---
Encouraging minimalism isn't just about getting a start on clearing out your home, reminds Michelle Parravani, professional home organizer – it is a mental journey too:
'Encourage your family to express gratitude for the items they own,' she suggests. 'This can help you and them to develop a mindset of valuing quality over quantity. By appreciating what they have, they may be less inclined to accumulate unnecessary possessions.'
Sign up to the Homes & Gardens newsletter
Decor Ideas. Project Inspiration. Expert Advice. Delivered to your inbox.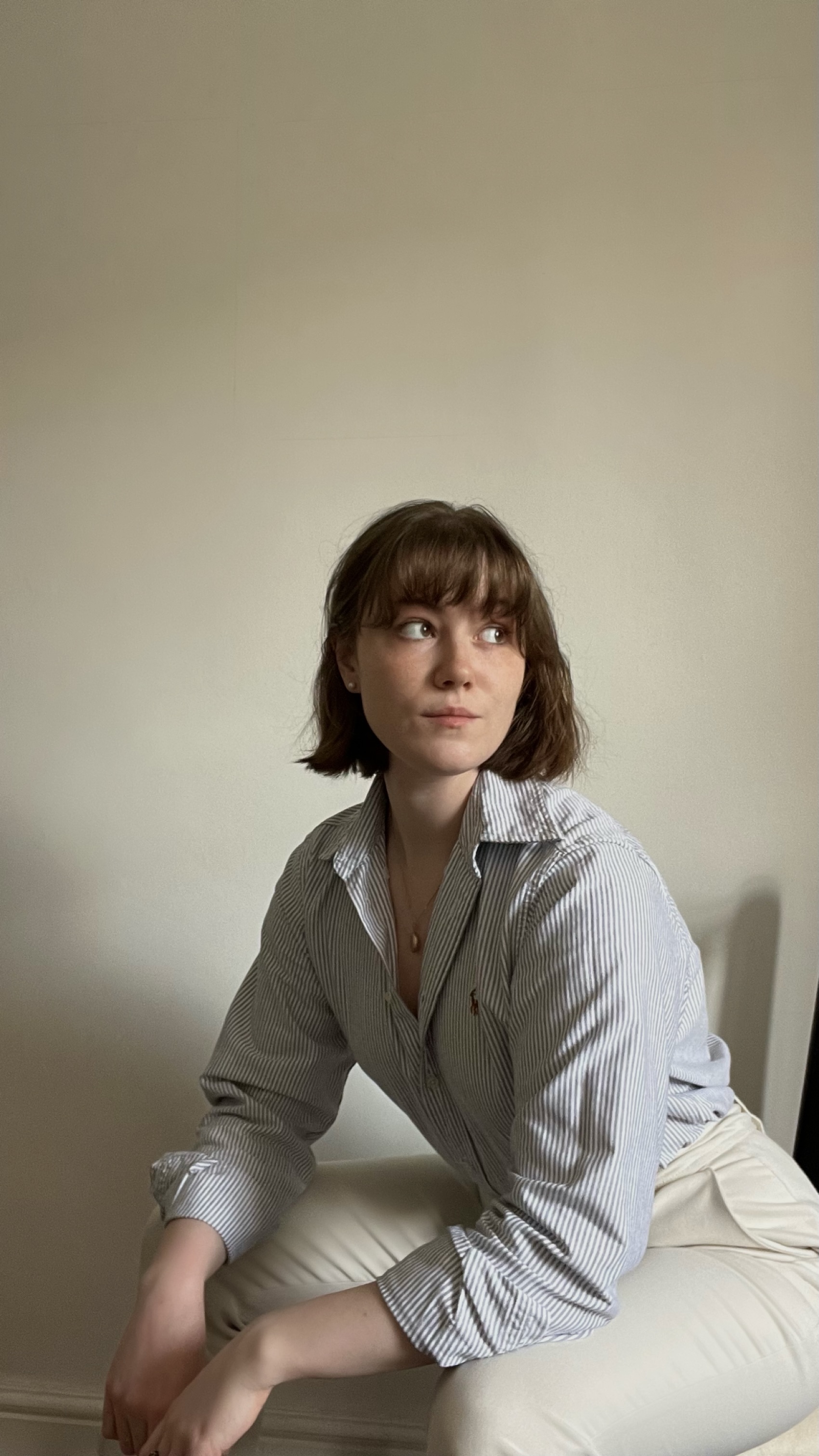 Chiana has been at Homes & Gardens for a year, having started her journey in interior journalism as part of the graduate program. She spends most of her time producing content for the Solved section of the website, helping readers get the most out of their homes through clever decluttering, cleaning, and tidying tips – many of which she tests and reviews herself in her home in Lancaster to ensure they will consistently deliver for her readers and dabbles in the latest design trends. She also has a first-class degree in Literature from Lancaster University.