No dresser? No problem – here's 8 ways to organize clothes without one
These eight alternative storage solutions for clothing eliminate the need for a dresser – and don't damage your clothes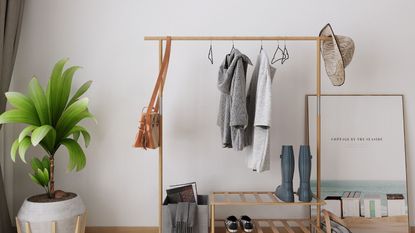 (Image credit: Wayfair)
Sign up to the Homes & Gardens newsletter
Decor Ideas. Project Inspiration. Expert Advice. Delivered to your inbox.
Thank you for signing up to Homes & Gardens. You will receive a verification email shortly.
There was a problem. Please refresh the page and try again.
There is no denying that having a storage dresser is incredibly practical when it comes to organizing clothing, but not having one or running out of space in the one you have doesn't have to be the be-all and end-all, professional home organizers say.
When organizing clothes, there are some smart home organizing ideas professionals rely on to help make the most out of the storage options you already have, be it a closet or shelving.
Here's how professional organizers organize clothes without a dresser without damaging your clothing or creating clutter in your bedroom.
How to organize clothes without a dresser
As with organizing any smaller space, it helps to start with decluttering first. Decluttering your clothing will help to free up some storage space to make folding and hanging the remaining pieces simpler without having to cram everything together and damage your fabrics.
1. Use open shelving or cube storage
Open shelving can be a great clothes storage solution so long as you use a good folding technique, such as file folding, and use organizers such as cubes to help keep everything in place, says Raychel Klein, Seattle-based professional organizer, certified KonMari consultant, and founder of RayBayBay.
'Install open shelves or cube storage units in your bedroom or closet to create a visually appealing and accessible clothing storage solution. You can fold and stack clothing items neatly on the shelves or within the cubes.
'Alternatively, you can opt for using fabric bins or baskets within the shelves or cubes to organize smaller items like socks, underwear, and accessories – just be sure to label the bins for easy identification.'
2. Incorporate drawers or sliding baskets into your closet
When planning out closet organization many of us fail to consider adding drawer storage and pull-out bins to make use of floor space – especially in walk-in closets. Juliana Meidl, professional home organizer and founder of Serenity at Home, Detroit always tries to incorporate some form of drawer storage into closets, 'replacing a closet that has one shelf and a rod with a system that includes drawers, double hang space and additional shelving – it can really be a game changer,' she says.
'We also suggest using baskets for off-season clothing and placing those baskets at the top of a closet during the off-season to create more space for the items currently being used.'
Juliana Meidl has been a professional home organizer for many years, having found that the key to a serene home was finding the perfect organization techniques that work for the family.
3. Hang any suitable lightweight clothing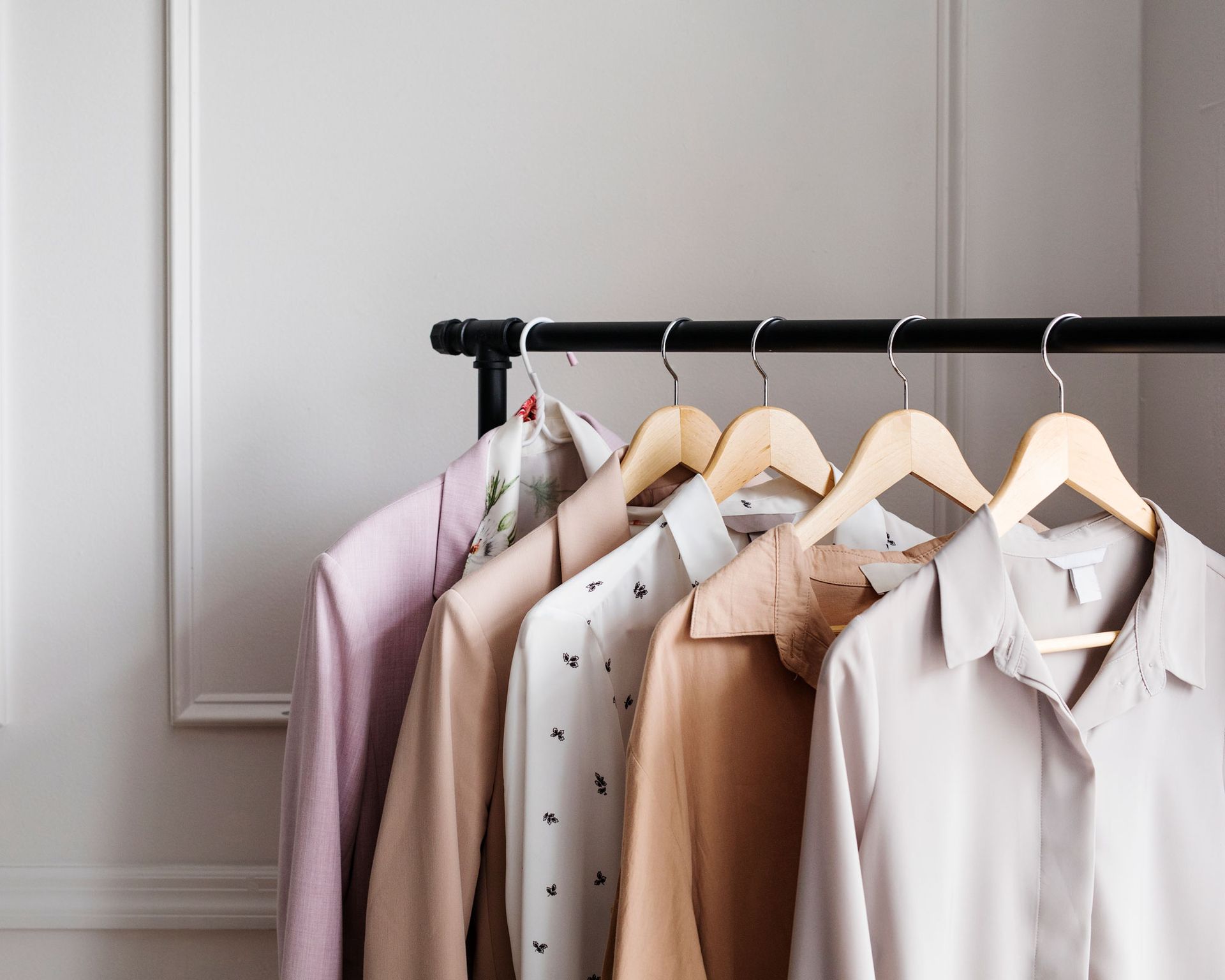 Lightweight clothing should all be hung, as these items are far more likely to be creased when folding and putting in baskets, says Raychel Klein, professional organizer. 'Invest in a sturdy clothing rack or install a rod with hangers to hang clothing items that would have been better folded. This can include shirts, blouses, dresses, and pants,' she recommends.
A common clothes storage mistake many of us make is to hang items that are too heavy, and will eventually become misshapen, Raychel warns. 'To prevent damage, be sure to use hanging items appropriate for the clothing type, i.e. padded hangers or velvet hangers for sweaters, pant hangers for trousers, etc. These provide a better grip and help to store items properly. You should then fold weight knits to prevent stretching.'
4. Expand hanging space with a standing clothing rack
A great tip if you are organizing a bedroom with no closet space or without a dresser, adding in a free-standing clothing rack can be a great way to display your favorite clothing pieces, or the items you wear most frequently, says Elizabeth Grace, designer and founder of Dream Home Making.
'Freestanding clothing racks are a popular choice for those seeking a portable and flexible storage option. These racks come in various styles, from minimalist metal frames to vintage-inspired designs, making them an aesthetic statement in themselves. Take advantage of the rack's multiple tiers and hang your clothes by category, ensuring easy access and a visually pleasing arrangement.
'One innovative alternative solution is to install wall-mounted clothing racks. These sleek and space-saving alternatives allow you to showcase your favorite garments while keeping them easily accessible.'
Interior Designer
Interior Designer
Elizabeth Grace
Elizabeth Grace is an interior designer and furniture expert. She received her degree in Interior Design from the University of Notre Dame. Elizabeth landed her first job as an intern with a leading firm in New York City, learning from some of the city's top designers. She currently works as an interior designer for both residential and commercial clients.
5. Use hanging shelving
An underused closet organizer is a hanging unit that adds shelving either from your railing or on the back of your closet door.
'I like to hang fabric or canvas organizers with multiple compartments on the back of your closet or bedroom door. Additionally, you can use hanging shoe organizers in your closet and place smaller items in the compartments instead of shoes,' suggests Raychel Klein, a professional organizer, 'these can be used to store socks, underwear, scarves, or other smaller items.'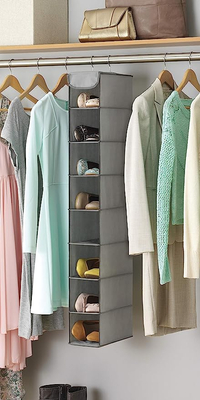 Hanging Shoe Shelves | $8.99 at Amazon
This hanging shoe organizer can add a little extra cubby space to your existing closet and is practical for more than just your shoes, housing smaller items and closed clothing too.
6. Use bins for smaller garments
Clear acrylic bins, such as these from the Container Store, are one of many storage products professional organizers can't live without and can be used to help corral smaller garments and delicate items together recommends Amélie Saint-Jacques, a professional organizer at Amelie Organizes.
7. Install under-bed storage drawers
Underbed storage is a great way to work drawer space into your bedroom, particularly if you don't have a dresser due to a lack of space.
'Try to invest in sleek and sturdy storage containers that fit neatly beneath your bed frame, be it drawers or pull-out storage cubes, such as these from Amazon. These containers can house seasonal or less frequently used clothing items, keeping them organized and out of sight.
'Opt for containers with lids to protect your garments from dust and ensure their longevity,' says designer, Elizabeth Grace.
8. Consider a rolling cart
Usually praised as one of the best bathroom organizers, or designated for organizing art supplies, rolling carts can be a great way to store thick sweaters, Raychel Klein, professional organizer says.
'A rolling cart is a great option that gives you flexibility. You can place undergarments and socks directly on the cart tiers or add baskets and bins to help create separation. Easily roll the cart out to access and quickly roll it into a closet to store when not in use.'
This rolling cart from The Container Store comes in a range of colors, and has optional extra dividers to customize it to your needs.
FAQs
What clothes should not be folded?
There are plenty of fabrics that should not be folded, such as thin, floaty materials like linen, some cotton, and silks as these are very prone to creasing. These are best hung up in your closet, preferably not crammed together, as this can cause creasing too.
What fabrics should not be hung?
Just as some fabrics cannot be folded, some materials and garments such as heavy knits (cashmere, wool, mohair, and so on) cannot be hung. This is due to the delicate fibers which can easily stretch out of shape under their own weight. As a result, these items should be folded or carefully rolled and stored in drawers, or on shelves.
---
When organizing clothing without a dresser, it is important to 'master the art of folding to optimize storage and organization,' urges designer, Elizabeth Grace. 'Utilize space-saving folding techniques, such as the Marie Kondo method, to neatly fold your undergarments and socks. By folding them in a specific way, you can create compact and uniform stacks that can be easily stored in drawers, baskets, or even on shelves.'
Sign up to the Homes & Gardens newsletter
Decor Ideas. Project Inspiration. Expert Advice. Delivered to your inbox.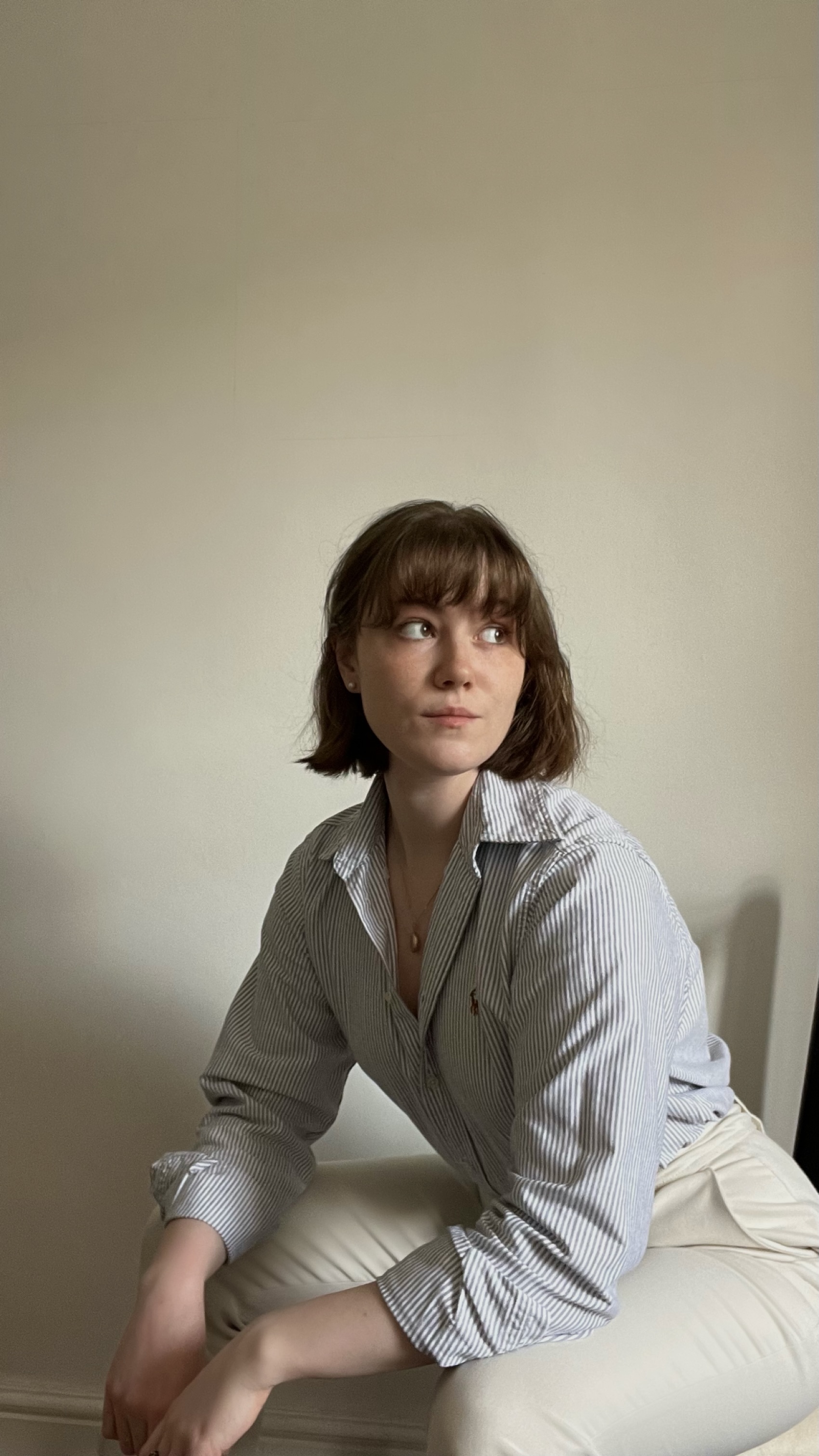 Chiana has been at Homes & Gardens for a year, having started her journey in interior journalism as part of the graduate program. She spends most of her time producing content for the Solved section of the website, helping readers get the most out of their homes through clever decluttering, cleaning, and tidying tips – many of which she tests and reviews herself in her home in Lancaster to ensure they will consistently deliver for her readers and dabbles in the latest design trends. She also has a first-class degree in Literature from Lancaster University.