Experts reveal when to switch to a winter comforter – and what to do with your summer one
These are the key signs to look out for before changing your bedding for the winter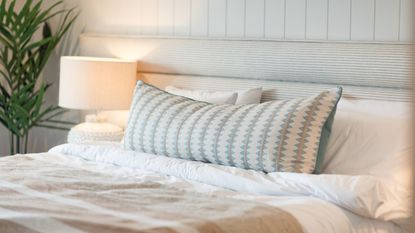 (Image credit: MintHouse)
A big sign that fall is really here is feeling that little bit chillier in bed and needing to snuggle up under your blankets to feel cozy. But when should you switch to a winter comforter?
Many sleep specialists recommend having two different duvets and comforters on hand to switch between throughout the seasons so that you can maintain the perfect sleep temperature and sleep better no matter the weather outside.
Sleep and bedding experts have revealed the exact time you should switch from a cooling comforter to a winter alternative, and what tog you need for a good night's sleep.
When to switch to a winter comforter
Although experts agree that when you switch over is largely subjective, there are a few universal signs that you need to make the change to improve your sleep.
'I am a big proponent of maintaining the ideal temperature for sleep (68-72 degrees Fahrenheit) year-round, and your bedding plays a major role in your sleep quality,' begins David Rubin, product expert at The Sleep Doctor. 'It can be tempting to pull out the heavy, cozy comforter on the first chilly day of fall, but if your house stays warm or you sleep with a partner, you could easily get overheated and disrupt your sleep.
'There's really no set time to switch comforters – if you do at all. You want to be feeling cool throughout the night before you make a change. If you wake up sweating or still need to sleep with an open window, that summer throw probably wants to stick around a little longer,' he says.
The best tog for a winter comforter
If you do decide to make the switch to make a bedroom cozy, how do you choose a duvet for winter?
Parima Ijaz, bedding expert and founder of Pure Parima bedding, recommends looking at two things – the comforter's material, and the tog rating:
'If you are looking to switch to something a bit heavier and warmer for the fall and winter, you may want to consider changing out your summer bedding to a down duvet or comforter halfway through the fall season. It really comes down to personal preference and what you consider to be the best temperature for yourself.'
Tog ratings can be a little more confusing, than material, but usually the higher the number, the warmer the duvet or comforter, explains Carol Wilson, expert and homes writer at YouComfort:
'The tog rating indicates a duvet's warmth. For winter, a tog rating of 10.5 to 13.5 is ideal for most people. However, if you're someone who feels cold all the time or lives in a particularly chilly region, you might want to opt for the higher end of that range.'
Our Best Down Duvet
Brooklinen Down Comforter
Named our best down duvet, the Brooklinen down comforter is ideal for those chillier winter months lounging in bed.
Parima created Pure Parima to bring back real luxury bedding based on their transparency and your valued trust. They hold themselves to the highest standard by sourcing certified raw materials and producing timeless designs to bring back quality bedding that's truly luxurious.
How to store your summer comforter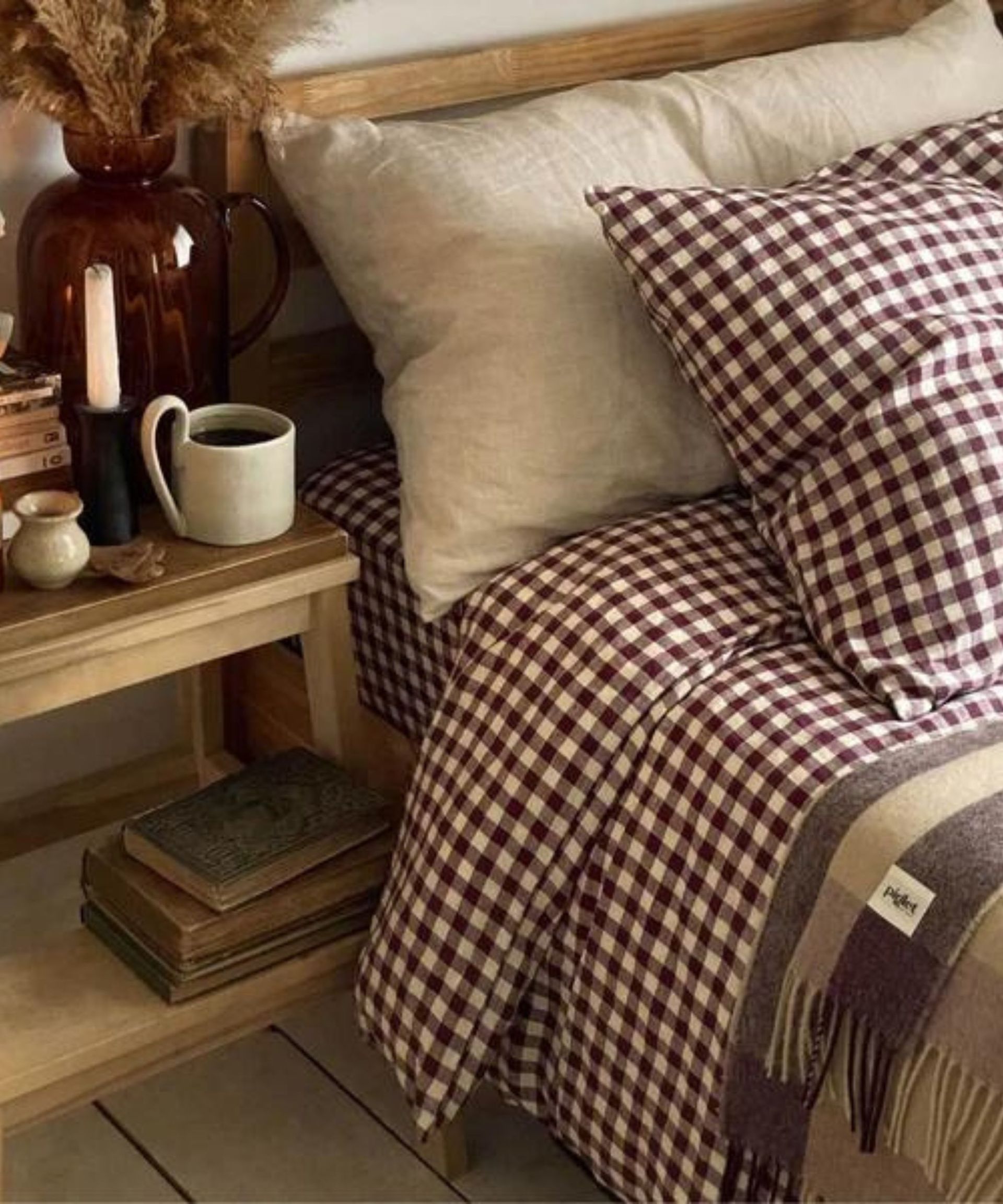 When you switch to a winter comforter, it helps to store your summer comforter properly straight away – this can help to prevent damage over the next few months.
When it comes to storing summer bedding, you'll want to make sure to wash and completely dry before storing. 'This includes sheets, pillows, blankets, and comforters,' begins Drew Miller of Sit n' Sleep. It is an essential thing that every person who stores bed linen properly always does.
'After, you can use vacuum-sealed bags, such as these from Amazon, to store items in. Put the clean, dry bedding in storage containers that have been vacuum-sealed. This helps reduce exposure to moisture and expel extra air. If you live in a damp environment, try putting silica gel packs or desiccant packets inside the storage bags to absorb any moisture that may still be present and keep the bedding dry,' he adds.
'Always keep bedding in a dry, cool place. Select a storage space that is cool and dry, away from moisture-prone locations and direct sunlight, such as a linen closet or under the bed.'
FAQs
Is a comforter warmer than a duvet?
It all depends on the tog ratings and stuffings. The main difference between a comforter and a duvet is that a duvet insert needs to be covered with a duvet cover which can then be removed and swapped out when doing laundry or wanting to change your bedroom's scheme. A comforter on the other hand, already has a color or pattern so does not need a cover, but the whole thing must be washed each time.
Is a 4.5 tog comforter too thin for winter?
Whether a certain tog will be too thin for winter will depend on your preferences. Usually, a 4.5 tog comforter would be reserved for summer as it is lighter and more breathable, but if you sleep hot, live in a hot climate, or sleep with a partner, it could be fine. It is more common to use a higher tog in winter, however, to help keep you warmer.
---
When it comes to getting your sleep temperature right, it is not just your comforter that plays a role. Having the best mattress that has the ability to keep you at the perfect temperature without making you too hot certainly helps, as does having the best bed sheets (especially if you use a duvet insert that needs a cover) as the material plays a huge role in how comfortable you feel in bed.
Linen bedding, for instance, is touted as the best all-weather material for its ability to keep you warm and cool no matter the season. Investing in the right mattress, bedding, and comforter will ensure that no matter the weather, you sleep peacefully every night.
Sign up to the Homes & Gardens newsletter
Decor Ideas. Project Inspiration. Expert Advice. Delivered to your inbox.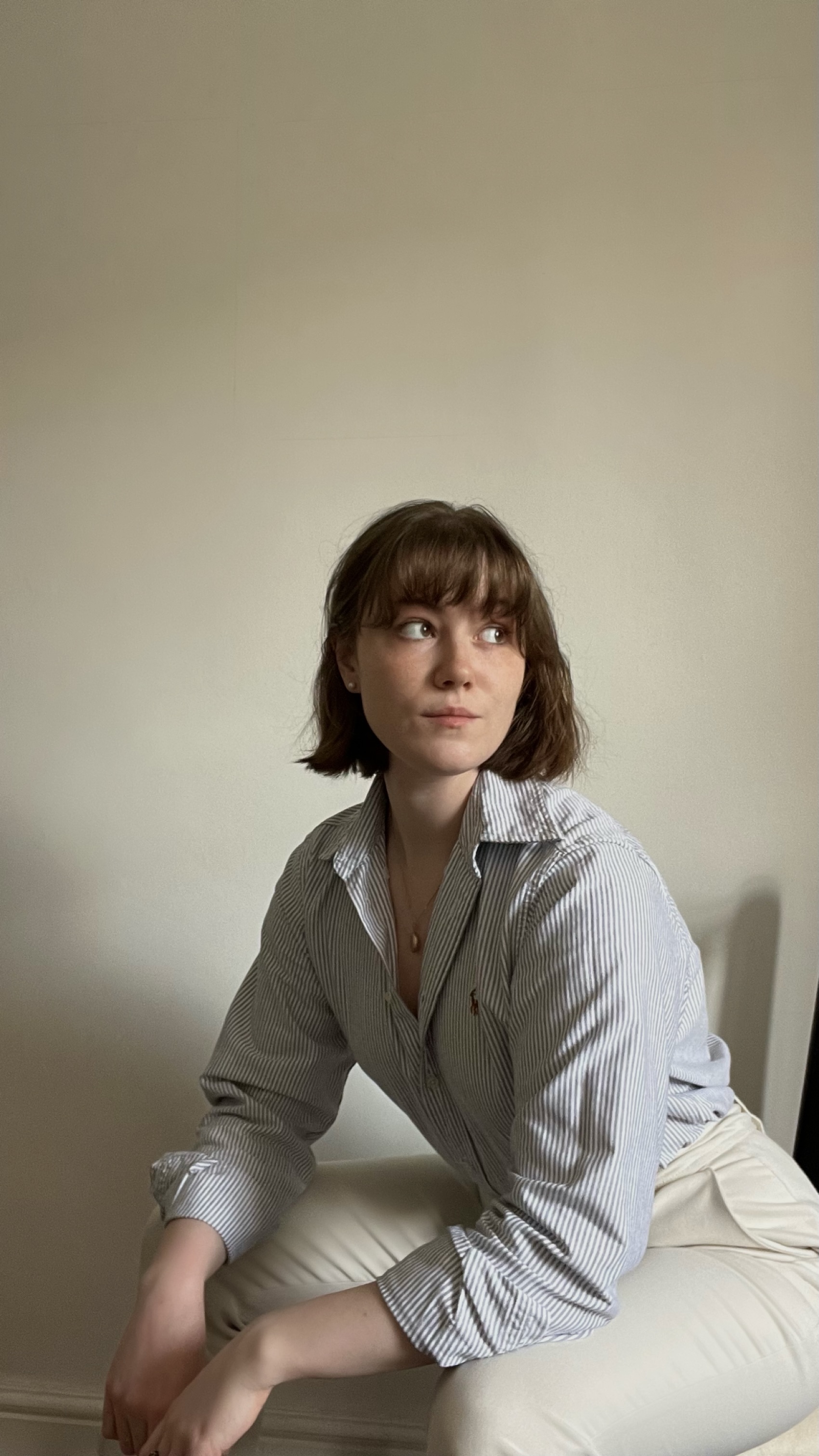 Chiana has been at Homes & Gardens for a year, having started her journey in interior journalism as part of the graduate program. She spends most of her time producing content for the Solved section of the website, helping readers get the most out of their homes through clever decluttering, cleaning, and tidying tips – many of which she tests and reviews herself in her home in Lancaster to ensure they will consistently deliver for her readers and dabbles in the latest design trends. She also has a first-class degree in Literature from Lancaster University.