Where to store tableware when you don't have a dining room – 4 solutions pro home organizers recommend
Left without a dining room? These four spots are the next best place to store tableware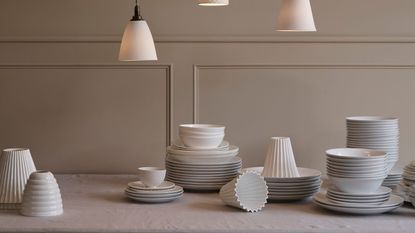 (Image credit: Original BTC)
Tableware is one of those categories that just seems to keep growing making it hard to find good storage for – especially if you don't have a dining room to add extra storage to your home.
Luckily, thanks to the expertise of professional organizers, if you are left without dining room storage, there is no need to despair.
Here, they share four next-best spots to stow away excess tableware, from our candlesticks to tablecloths.
Where to store tableware when you don't have a dining room
Of course, when organizing glassware and tableware, it is essential to declutter first, reminds Amélie Saint-Jacques, professional organizer and founder of Amelie Organizes:
'It is good to remember that some things are worth keeping even if they are only used once a year (say, kosher-for-Passover dishes, or a roasting pan and gravy boat), but be honest with yourself about whether you actually use those items,' she says. 'Do you have a full set of dishes for 20 people even though you never have more than 12 people over? Could you give the gravy boat to the person who actually hosts for the holidays, if you're not going to make gravy?
'Paring your belongings down to only those you use and love makes it that much easier to store them adequately. And don't forget, you can use the good china even if it's not a special occasion.'
Amélie Saint-Jacques is a certified KonMari Consultant and professional organizer based in San Antonio with years of experience in professional tidying.
1. Use plastic storage bins with good padding
The obvious go-to would be to organize plates in a kitchen, but if you have more than one set of dinnerware that you rotate through, then it can be a good idea to store excess pieces in plastic bins, safely padded, elsewhere in the house, says Leslie Kilgour, professional organizer and founder of Get It Straight.
'I like to store excess tableware in plastic bins, with lots of tissue paper and bubble wrap on anything breakable,' she says. 'These bins can be stored in a closet or even under the bed. Make sure to label the boxes with both what is in the box, and also the number of items (cups (six), for example).
'If you are someone who likes to entertain a lot, keep the boxes where they are accessible. If you entertain twice a year, you can even put these boxes in a storage unit or basement! Make sure to wash everything before you use it.'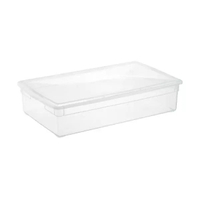 Long Plastic Storage Box | $16.99 at The Container Store
Designed and molded to our exacting specifications, these boxes are made from clear, unbreakable polypropylene to provide uncompromised visibility of the contents.
2. Look up to kitchen cabinet storage
'If you are looking for storage for dining accessories such as candlesticks, spare dinnerware, and serving pieces I always suggest looking up. Is there space on top of the kitchen cabinets?' begins Diane Quintana, professional organizer and owner of DNQ Solutions.
'Candlesticks, spare dinnerware, and serving pieces can also be used as decorative items. Strategically placing them on top of the kitchen cupboards is a great use of that empty space.
'Alternatively, the top shelf of a kitchen cupboard is also a good option. These are things you may not need to access all the time so putting them out of reach is a good way to organize kitchen cabinets and make the most of the available space.'
Diane is a Certified Professional Organizer in Chronic Disorganization based in Atlanta, Georgia. She earned a Hoarding Specialist credential from the Institute for Challenging Disorganization and has co-authored a book called: 'Filled Up and Overflowing: What to do when life events, chronic disorganization or hoarding go overboard.'
3. Use an empty dresser drawer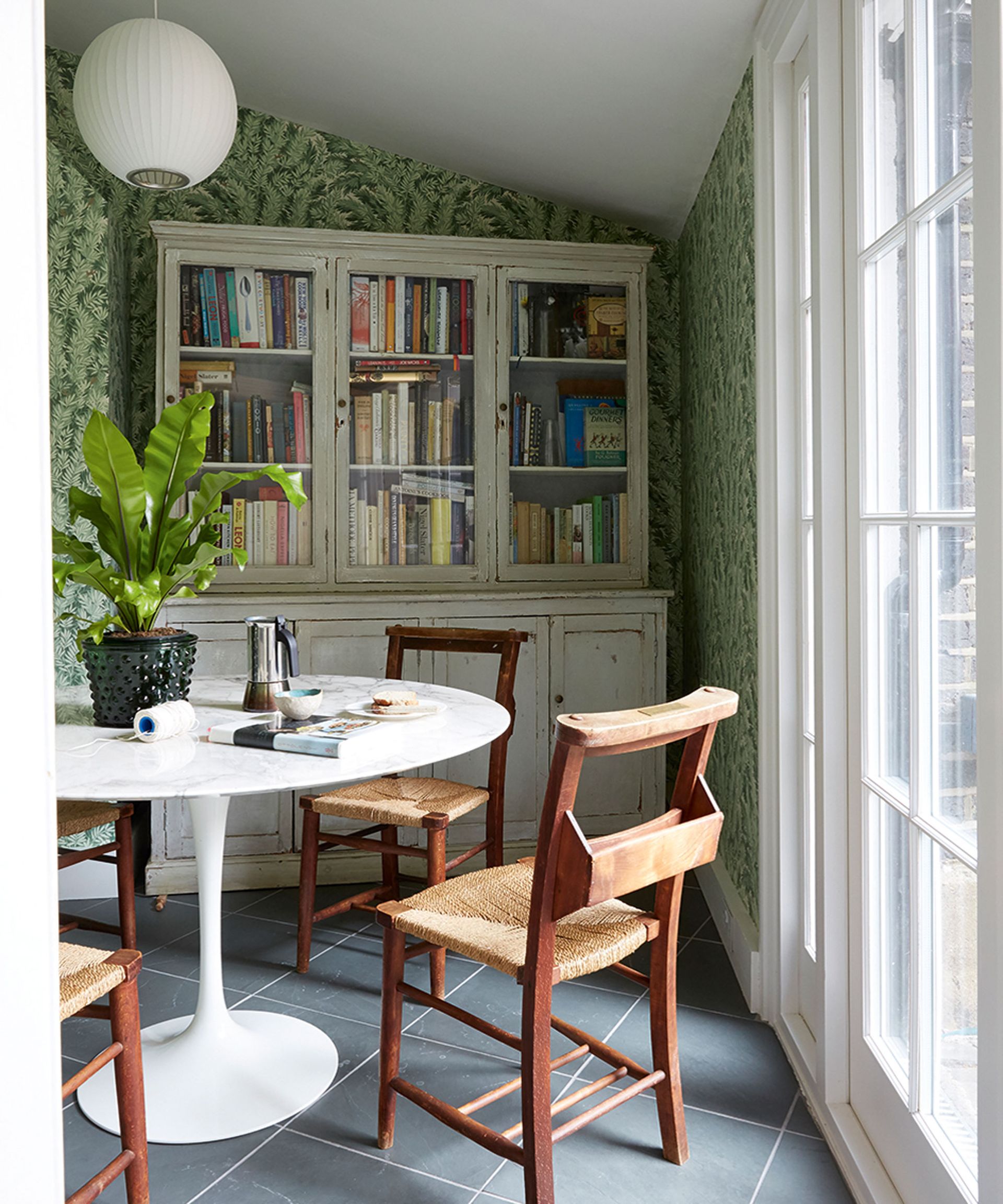 Organizing a dresser is usually reserved for clothing, but if you have a drawer storage unit somewhere near your dining space – in the kitchen or entryway for instance, it can be a quick and accessible option for those smaller pieces, such as candlesticks, napkins, and tablecloths, says Leslie Kilgour, professional organizer
'I take a drawer from any dresser, line it with cloth napkins, and store the extra serving supplies in there. I also recommend getting plastic serving dishes if you can, that way it minimizes breakage by accident when stored.'
4. Make a statement with tableware storage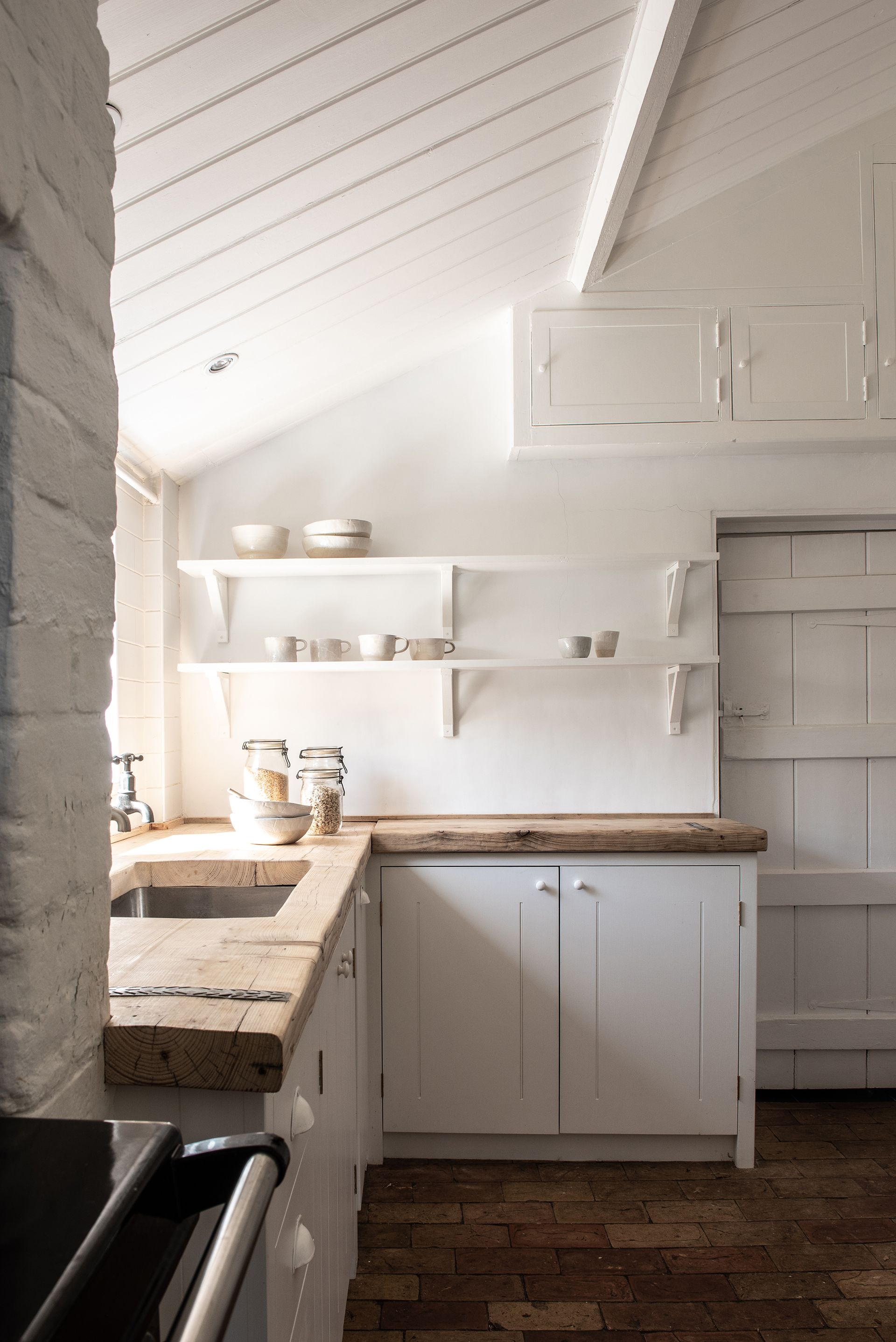 We usually think of hanging plates on a wall as reserved for fine china we never eat off of, but if you have some of the best dinnerware sets or best glassware, why not hang them on display?
'If there is wall space in the kitchen, consider installing some floating shelves to hold serving pieces and candlesticks,' agrees Diane Quintana, professional organizer. 'Once again, storing them out in the open serves two purposes: storage and wall art.'
Straight sides and a simple design make this glass perfect for presentation; it could hold anything from ice and water to colorful cocktails to breakfast parfaits.
Set of two glazed ceramic plates
Brunello Cucinelli's plates have been meticulously handmade in the hamlet of Solomeo. This set of two is made from glazed ceramic, each with its own unique swirled patterns and textures.
FAQs
Where should tableware be stored?
When storing tableware, it should always be kept in an easily accessible space, usually within arm's reach. This means it is less difficult to pull them out when needed, avoiding balancing on tiptoes and using ladders which can accidentally result in breakage.
Do people put plates in drawers?
Although it seems more common for people to store plates in cabinets, many people keep their dinnerware in drawers, using dedicated organizers and storage products to help keep them in place and prevent them sliding around and breaking.
---
If you are really tight on storage due to a lack of dining room space, then it may be worth paring back your collections altogether and renting dinnerware for special occasions, suggests Raychel Klein, professional organizer and CEO at RayBayBay Home Organization.
'Hosting a dinner or home event can require you to purchase large quantities of items you may only use once. Consider renting pieces for entertainment. You'll be able to get what you need and not need to worry about the storage.'
Sign up to the Homes & Gardens newsletter
Decor Ideas. Project Inspiration. Expert Advice. Delivered to your inbox.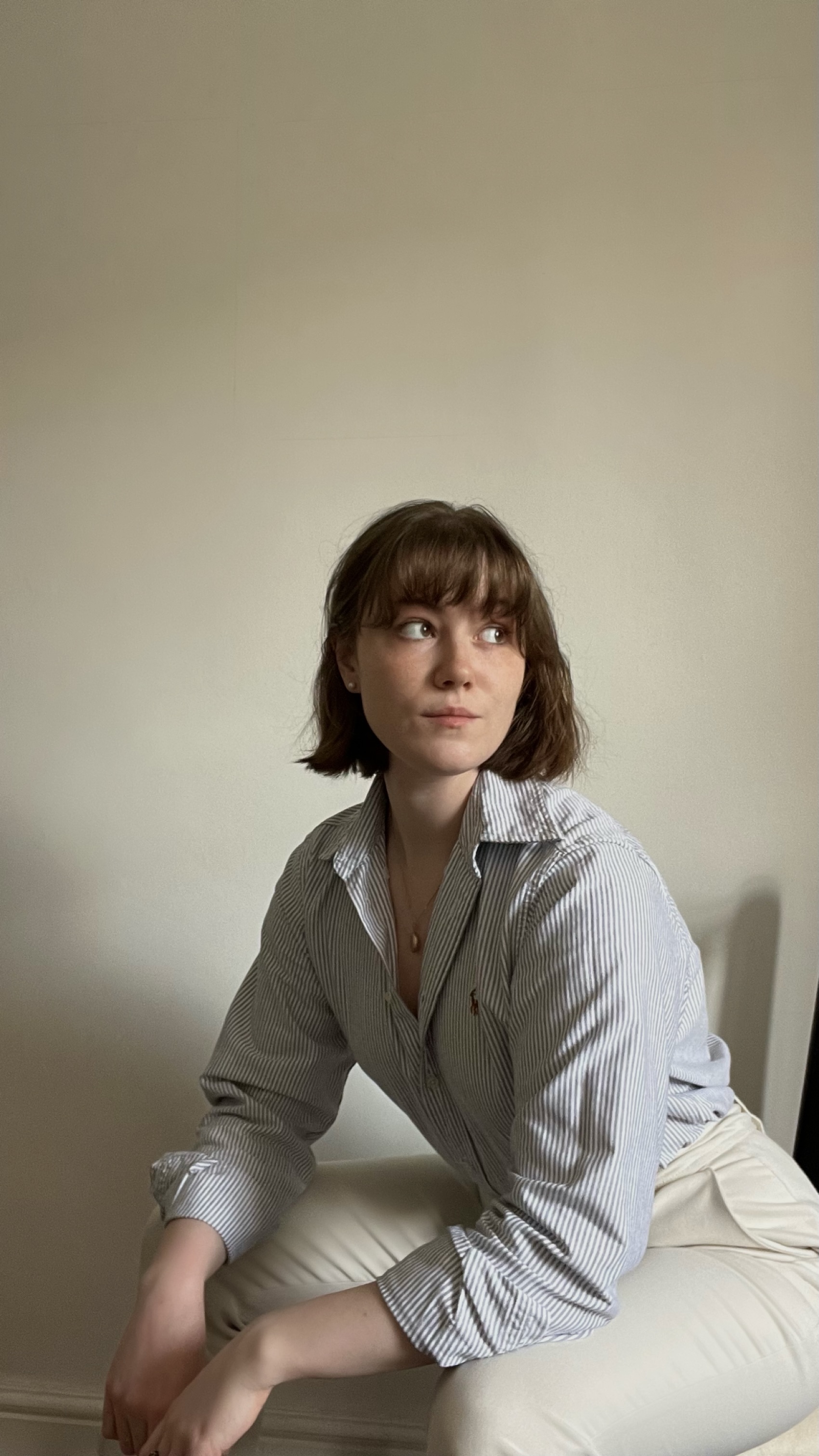 Chiana has been at Homes & Gardens for a year, having started her journey in interior journalism as part of the graduate program. She spends most of her time producing content for the Solved section of the website, helping readers get the most out of their homes through clever decluttering, cleaning, and tidying tips – many of which she tests and reviews herself in her home in Lancaster to ensure they will consistently deliver for her readers and dabbles in the latest design trends. She also has a first-class degree in Literature from Lancaster University.