Dining room storage ideas – 11 ways to keep your space clutter-free
Good-looking dining room storage ideas are a must if you want your space to look simply stunning for socializing...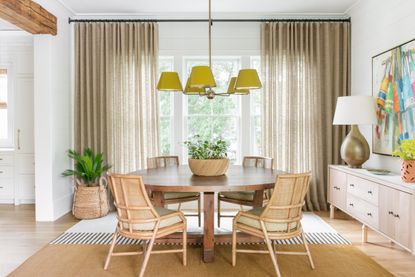 (Image credit: Katie Charlotte)
Great dining room storage ideas really are worth their weight in gold. For dining spaces used by all the family for everything from eating to home-working, they are useful for hiding away every day clutter; for smaller homes, they might take some pressure of the kitchen, and in open-plan spaces they might be used to hide all manner of items not remotely related to dining.
Bespoke dining room storage options are always best for making your space look not just neat but beautiful for those occasions when you open your home to friends and family.
Dining room storage ideas
If you are looking for dining room ideas, focus on the dining room storage at the same time as the chairs and tables – you may want items that complement each other, or which can be built around each other.
1. Find a discreet dining room storage solution
For anyone looking for dining room ideas for apartments or those who prefer a clean and uncluttered look as opposed to open shelves and busy surfaces, the only solution is to invest in built-in cupboards, like these slim units.
Space planning has to start at the beginning of a project in order to maximize the opportunities available. When building in cupboards and wardrobes, be sure to mark out on the floor how much space will be needed to access these in order to avoid routes being blocked.
The bespoke joinery shown in this London mansion block was made by Ed Keyser and consisted of oak veneered ply interiors, hand-painted cupboard fronts in Farrow & Ball's Strong White and Buster and Punch hardware.
'Clever detailing of the panelling helped to disguise these tall cupboards framing the dining area, built to house glassware and a drinks' cabinet,' explains architect Clare Stevenson of De Rosee Sa. 'A warm oak floor and black metal surround to the shelving niches offsets the neutral color palette.'
2. Invest in bespoke joinery
Commissioning a bespoke piece of joinery is no small investment so if taking the plunge with dining room storage, it's worth making the most of the design. This piece of floor-to-ceiling furniture is the perfect storage solution for small dining rooms. Created for a breakfast room in a London property, it features a banquette seat and plenty of storage as one whole proposition.
With no square inch wasted, it's an excellent use of the space available, making the furniture work as hard as it possibly can. The joinery was designed by Teco Bespoke for interior design firm Barlow & Barlow. It's been made with extra tall glass doors giving it a more contemporary and refined look.
'I'm a big fan of a banquette seat, especially if you can add storage and artwork to really make it pop,' says Lucy Barlow.
The key to the success of this piece is the colorful and eye-catching artwork by contemporary Aboriginal artist Bob Gibson, sourced through specialist dealer Jennifer Guerrini-Maraldi. Framed in a handsome shade of dark green, the bold colors and expressive form create a striking contrast.
3. Utilize under stair space for open-plan spaces
If workspace in the kitchen is already limited consider taking inspiration from this dining room storage nook by interior designer Rebecca Hughes. Perfect for anyone looking for under stairs ideas that will relieve pressure on a kitchen diner's storage but won't be a solid floor-to-ceiling piece of furniture, it's basically a bespoke sideboard.
'We were incredibly tight for space in this open plan kitchen and needed to find additional storage. My client and I came up with creating this nook with practical drawers and cupboards. To make a feature of this unusual space, we added a little rattan wall light from Porta Romana,' says interior designer Anna Stathaki.
4. Use vertical space in small dining rooms
Whether you're combining kitchen diner ideas with dining room storage ideas or just want to max out a wall in a dining room with floor-to-ceiling cabinetry to store everything from paperwork to crockery, think big.
However, when designing tall cabinetry – built-in or otherwise – that will take up a whole wall, try to ensure that they don't end up dominating the space. A simple design, such as this one by Studio Peake which has no frame and classic v-grooved panels will help.
'I also used the same paint color as the walls to help it blend in with the rest of the room,' explains Sarah Peake. 'Lovely antique brass handles from Chloe Alberry added a bit of interest.'
5. Combine home office and dining room storage ideas
If you're working in a multi-purpose space, like a dining room, then it's best to look for furniture options which work well when you're using the area for leisure or entertaining. Opting for a dining table rather than a desk, for example, makes the transition between work and free time much easier.
Similarly, the storage can be multi-purpose if designed well. Here, open shelves make for one of those dining room wall ideas that is part practical storage/part display. The key, of course, is to keep the files and books as neat as the display elements of the scheme. If that's not realistic, putting doors over the lower shelves will ensure you can still have the best of both worlds.
6. Draw attention to dining room storage displays
Dining room storage ideas needn't just be practical – they can be all about display. Here, a wallpaper border defines and adds character to an alcove – and this is a great way to add layering to dining room color schemes.
Back in the 18th century, wallpaper borders were as important as the wallpaper itself as a decorative element, but keeping the line simple is the design rule of thumb now. Borders come in all shapes and sizes, but we recommend keeping the design architectural. Here a charming scallop trim sits happily with a contrasting green, or for a more formal setting, choose a Greek key border.
7. Hide dining room clutter in a low-slung sideboard
A classic buy in the seventies, sideboards are one of those dining room storage ideas that have never really gone away. Traditionally created to house formal china, cutlery and glassware, they can also be repurposed to hide away family games and home office paperwork.
Another bonus of this low-slung piece of furniture? They allow for sideboard decor ideas on an above the surface, including art and lighting – important elements for creating a focus (other than the dining table) and cozy pools of light.
8. Mix open and closed storage
A clever trick to avoid overcrowding a narrow space is to use a mix of closed and open dining room storage space – too many cabinets can make an open-plan room look too functional, especially in a more traditional setting. This scheme by Todhunter Earle employs a balance of the two approaches.
'Our client had collected a lot of ceramics that lent themselves nicely to being stacked and displayed on shelves,' says Kate Earle. 'If you don't have (or don't want) an abundance of fitted cabinets, shelves are the perfect way to maximize storage and keep your cherished possessions on display.'
9. Display and store in a glazed dining room dresser
Glass-fronted or open shelved dressers are a staple of dining room storage ideas. Like built-in units, the upper half of the furniture is best devoted to display, the lower part to solid-fronts that can hide more unsightly dining space must-haves.
Learning how to style a display cabinet properly will ensure a focal feature that's almost a work of art in itself.
10. Build in a banquette with hidden dining room storage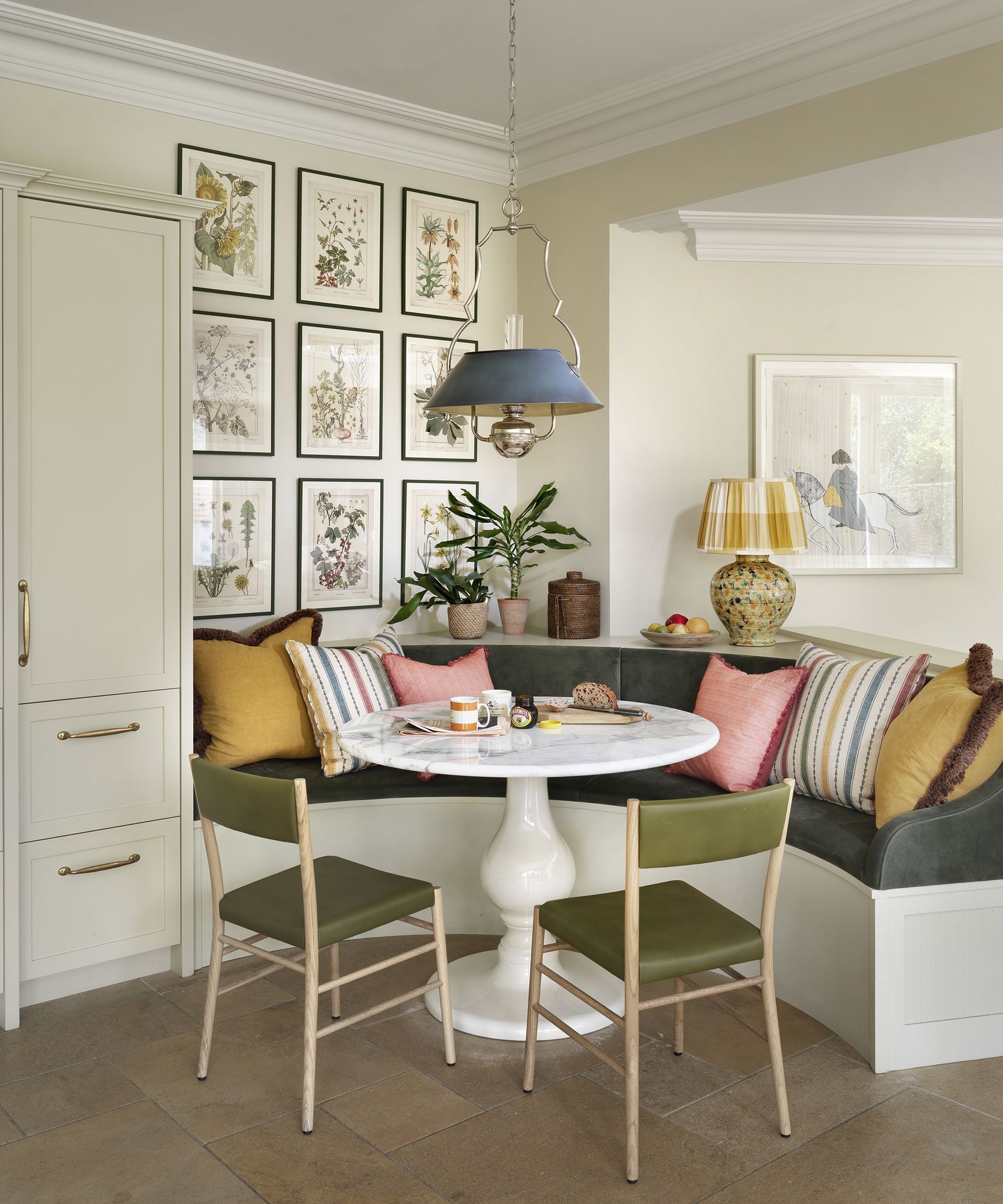 Banquette seating ideas are ideal for compact dining areas, breakfast rooms and kitchen diners – especially if they have storage built into them. In this type of design, lift-up lids on seating, hidden beneath cushions, makes for roomy storage that can cope with everything from little-used appliances to tableware you use only very occasionally.
Banquettes can be built into nooks created by other dining room storage ideas, too. Here, a cozy corner is created with floor-to-ceiling cabinetry on one side.
11. Make space for wine in your dining room storage
Wine fridges are one of those modern dining room ideas that can look beautiful if styled well, as in this space. Perfect in an alcove – whether a natural alcove or one created by other built-in furniture – wine fridges can be lit from within to create a soft glow that complements your scheme when lighting a dining room.
What are the best dining room storage ideas for small spaces?
The best dining room storage ideas for small spaces tend to be versatile, hidden or built in so that every spare inch of space is neatly used. This can include dining room table drawer storage that can hold cutlery and placemats, candles and napkins; banquette seating with lift-up lids for everything you might need to use in a dining room; and floor-to-ceiling cupboards that can be slim or shallow but space-efficient and able to hold plenty of items.
What are good dining room table storage ideas?
Good dining room table storage ideas include long, narrow drawers at either end of the table that don't impact on diners' comfort, but which do provide plenty of useful storage space for items that need to be on hand for dining – such as placemats, coasters and cutlery. It is also worth having a cute caddy on a dining table to hold cutlery, candles or condiments; these can be chosen in a material that complements your room's other accessories, in basketwork or steel, for example.
Sign up to the Homes & Gardens newsletter
Decor Ideas. Project Inspiration. Expert Advice. Delivered to your inbox.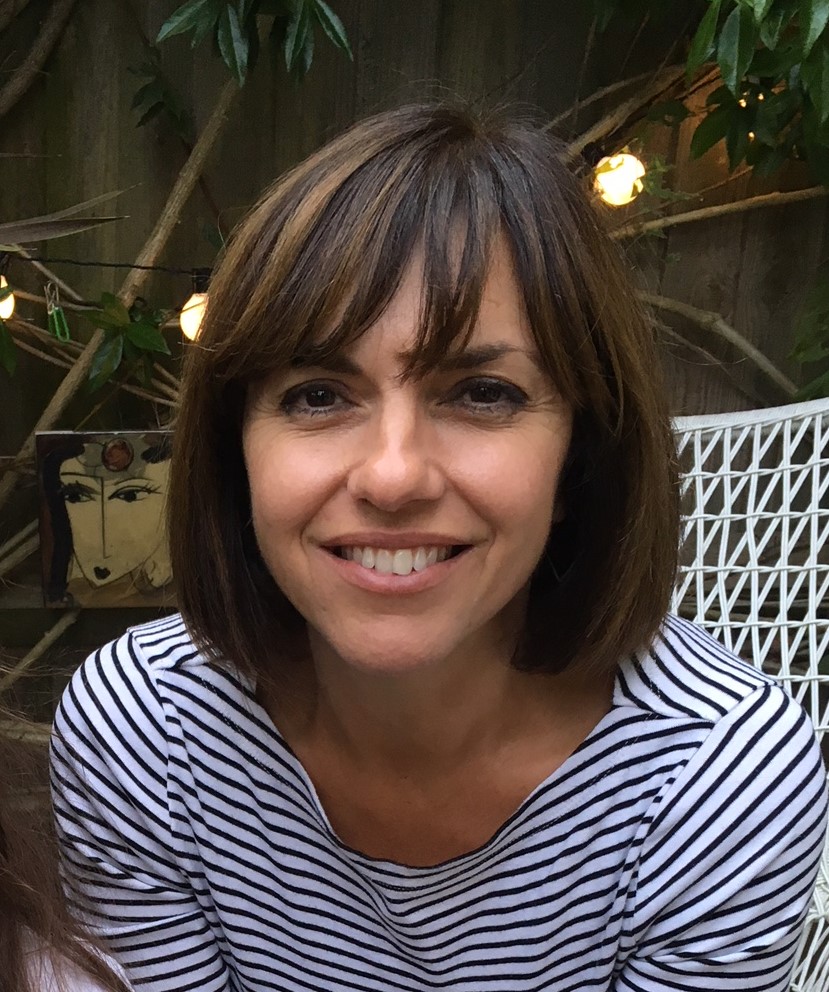 Lucy Searle has written about interiors, property and gardens since 1990, working her way around the interiors departments of women's magazines before switching to interiors-only titles in the mid-nineties. She was Associate Editor on Ideal Home, and Launch Editor of 4Homes magazine, before moving into digital in 2007, launching Channel 4's flagship website, Channel4.com/4homes. In 2018, Lucy took on the role of Global Editor in Chief for Realhomes.com, taking the site from a small magazine add-on to a global success. She was asked to repeat that success at Homes & Gardens, where she has also taken on the editorship of the magazine.