How to choose the best bed sheets – from materials to thread counts, here's everything you need to know
Boost more than your bedroom's style with this expert advice on how to pick out the best sheets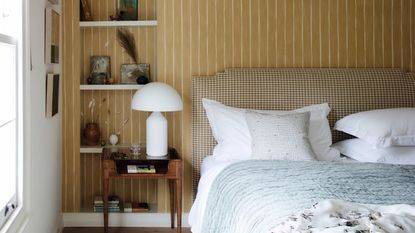 (Image credit: Future)
Sign up to the Homes & Gardens newsletter
Decor Ideas. Project Inspiration. Expert Advice. Delivered to your inbox.
Thank you for signing up to Homes & Gardens. You will receive a verification email shortly.
There was a problem. Please refresh the page and try again.
Bed sheets can make a big difference to how your bedroom looks, but they also have an impact on how you feel in your space, how you relax and, most importantly, how you sleep. High-quality bedding is as important as the mattress you choose, the pillows you pick out, the topper you invest in for extra comfort – all these elements come together for the perfect sleep set up.
When it comes to aesthetics, bold colors or wild prints on pillows and duvets can add personality to a plain room. Crisp white sheets bring an air of hotel luxury, while soft, slubby fabrics create calm. And when the seasons change, a new set of bedding is a simple way to refresh your bedroom and usher in a fresh mood.
But the best bed sheets can improve your sleep quality too, which means you'll feel rested and rejuvenated during the day. Some fabrics are better at regulating body temperature than others, thread counts can alter comfort levels, and colors can stimulate or subdue.
So rather than an impulse buy based purely on style, it's worth considering these feautures important before choosing your bedding. See what sleep and bedding experts suggest.
How to choose the best material for your bed sheets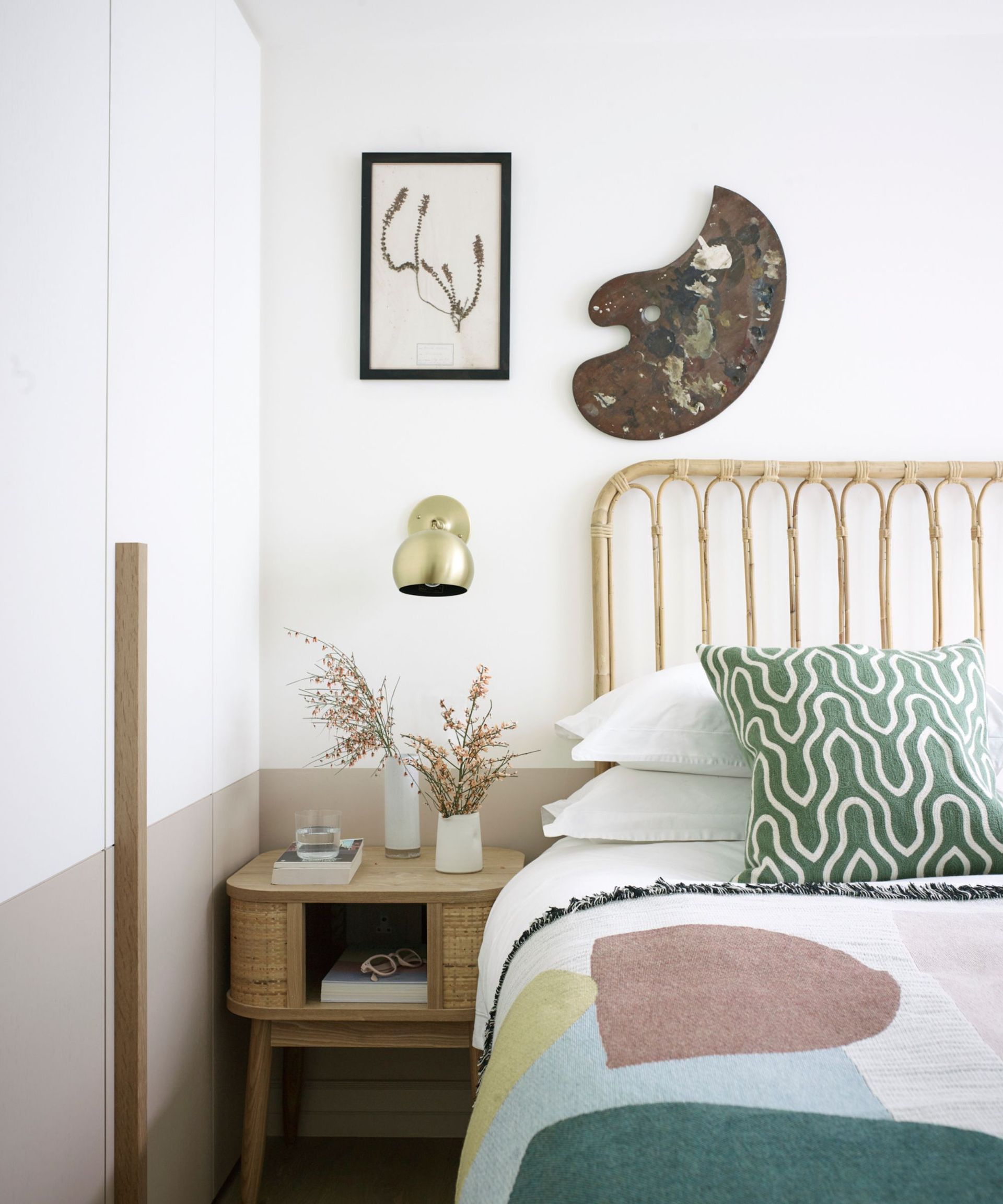 It's easy to be swayed by the latest colors and prints and current bedroom trends, but the key to better sleep is look beyond aesthetics and focusing too on the material your sheets are made from. Natural materials are better at regulating body temperature than synthetic fibers, as they are 'breathable'. They will keep you warmer in winter and cooler when it's hot. So if you or your partner tend to overheat at night, or you prefer bedding to suit all seasons, consider fabrics, such as linen, organic cotton, bamboo or silk. Here we talk you through the most popular bed sheet types and materials available.
What's good about linen?
As well as offering comfort and a relaxed style, linen is made from flax, which uses far less water in its production than cotton. It's a far more sustainable crop, and it's long lasting. The softness and slubby style of stonewash linen ensures its enduring appeal.
'Once you've slept in linen bedding, you'll be hard pushed to sleep in anything else,' says Jessica Hanley, Founder, Piglet in Bed. 'It's naturally thermoregulating, keeping you comfortable no matter the climate or season.
'Linen brings a feeling of ease to your space, adding charm and comfort, while stonewashed linen is treated to soften the fibers, resulting in a unique and rustic bedroom look - perfect for lovers of laid-back style. When cared for properly, linen can last for decades, resulting in less waste and ultimately less consumption.'
Jessica Hanley founded Piglet in Bed in 2017. Their collection of low-maintenance 100% stonewashed linen bedding is created for timeless spaces, keeping you cozy and styling beds sustainably.
What's good about organic cotton?
Cotton usually has a crisper appearance than linen, depending on the weave. Sateen or percale are the most popular weaves for cotton sheets and duvet covers, especially in luxury hotels. Whether you want to emulate your favorite 5 star escape or create a simple bedroom scheme, consider cotton. If you can afford it, organic cotton is a better choice.
'Organic cotton is more sustainable by using methods that help to conserve water and soil,' says Kristel Berken, Product Development Manager at Bare Home. 'It also helps to reduce your exposure to harmful chemicals, making it a healthier choice for both you and the planet.'
Kristel Berken is a product development manager at bedding specialists Bare Home. The brand is focused on producing truly organic and chemical free bed linen, duvets, pillows, toppers and more.
What's good about silk?
Silk may feel like a decadent (or perhaps slightly dated) choice for bed sheets, but its soft sheen is great for your face and body. If your budget doesn't stretch to a full set – or silk sheets aren't to your taste – consider the best silk pillowcases instead, you're sure to wake up looking more refreshed.
'Silk is wonderful for your skin and hair,' says Berken. 'Silk doesn't absorb your skin products as much as cotton, so it keeps your skin hydrated. It doesn't tug on your skin or hair as much as other fabrics either, so reduces wrinkles and frizz.'
What's good about lyocell?
There are modern fibres too, such as Tencel (also known as lyocell), which is wood pulp mixed with cellulose from plants (often eucalyptus or bamboo) and spun into a soft yet strong yarn. It's breathable, gentle on the skin and anti-bacterial with a little stretch. It drapes well too and is one of the more sustainable fabrics.
'Lyocell, particularly Eucalyptus Lyocell, is a great bedding fabric because it has several health-promoting properties,' says Anni Stromfeld, co-founder, SIJO Home. 'It's naturally hypoallergenic, breathable and has antimicrobial properties. Beyond that, the cool-to-the-touch feel helps many hot sleepers achieve deeper sleep.'
Co-founder Anni Stromfeld started SIJO alongside childhood friend Jacob Xi after reconnecting and bonding over their shared interest in entrepreneurship and a desire to build an ethical and sustainable business in the health/wellness area. Her vision was to transform how consumers think and feel about the home.
Anni, Jacob, and their team focus on creating sustainable, performance-driven products that boast healthy benefits and unparalleled quality and have a simple, modern aesthetic that suits any home.
Bamboo
'Bamboo is more durable than cotton as it has longer fibers,' says Kristel. 'It naturally wicks moisture away too, making it a natural repellent for bacteria.' This fast-growing plant is a relatively new but popular choice for bed sheets. Broken down with solvents, it's then spun into bamboo rayon, bamboo viscose, or occasionally bamboo linen (which is best and most expensive). It's silky soft, super strong and cool to sleep on. It can also be a good alternative to silk for vegans.
How to choose the best weave for your bedsheets
As well as the type of fiber your bedding is made with, the way it's woven can impact comfort levels. Cotton and linen, in particular, can be woven in a number of ways with different results in softness and texture.
Cotton Jersey
Like your favorite t-shirt, cotton jersey bedding gets softer with each wash. It has a casual, relaxed style. Although it feels snuggly and cozy to touch, jersey wicks away moisture, so makes for one of the best cooling sheets.
Cotton Sateen
With its silky smooth texture and soft sheen, cotton sateen brings a touch of luxury to the bedroom. It also hangs well and is resistant to wrinkles, so it's great for those not fond of ironing.
Cotton Percale
Those who like a cool, crisp finish will love cotton percale sheets and duvet covers. This lightweight fabric is a top choice for bedding in high end hotels. Cotton percale is generally tightly woven (usually with a high thread count) and will benefit from a hot iron to smooth out creases for that luxe feel.
Plain-woven linen
A popular weave for linen bedding, plain woven linen is highly durable, making it ideal for linens that are used and washed repeatedly. The threads are woven in a simple grid pattern, creating a smooth and crisp texture that is super comfy. Prewashed or stonewashed linen has a softer feel and slightly crumpled look creating a casual vibe.
How to choose the best thread count
Thread count indicates how tightly woven a fabric is and can determine the softness, warmth and texture of sheets. It's mostly applicable to cotton and a high thread count used to be an indicator of quality. However, this is no longer the case. In order to achieve a high thread count, some manufacturers use multi-ply yarn, which can actually result in reduced softness and durability. The quality of the thread matters more - and whether it's single-ply yarn.
'Higher thread count doesn't always determine the quality of the sheets,' says Kristel. 'The sweet spot of thread count for cotton sheets is often between 300-500.'
How to choose the right color and pattern for bed sheets
Once you've narrowed down the bedding materials that will best suit you, think about your bedroom color scheme and what else is going on with your décor. Do you like the luxe hotel look? Or are you still hooked on cottagecore? Think about whether you lean more towards minimalism or maximalism. This will guide you towards whether to go for soft neutrals, crisp whites or bolder colors and patterns.
'When choosing bedding, it's important to consider the desired mood and overall feel you're hoping to achieve within the space,' says Jessica Hanley.
'Different colors evoke different emotions; deep rustic tones and verdant greens will create an earthy feel to your interiors, warm neutral tones: a soothing and calming space, and cooler, pastel colors encourage a playful charm – choose a palette that aligns with your desired feel.
Plain, neutral fabrics will also offer the most flexibility in a bedroom scheme, however, may look a little bland if the rest of your decor is neutral too. Bedding is a simple way to introduce personality through pattern without the commitment of wallpaper or curtains.
'Patterned bedding, such as stripes, ginghams, and florals will add visual interest and texture to your space,' says Jessica. Picking a print that sits cohesively with its surroundings will tie the desired look together. For example, nostalgic prints like gingham and heritage stripes, will conjure up feelings of spring in the British countryside.'
Best bed sheets
FAQS
How much should you spend on bed sheets?
How much you should spend on bed sheets of course comes down to personal budget, but we will say consider how long you spend in those sheets. The cost per wear even if you splurge on something luxury and high-quality is going to end up being pretty low. Cheap sheets not only look cheap but won't last and won't be pleasant to sleep on. So we would suggest going as high as your budget will allow ($75-$200 is our average), and look out for good bedding sales too so you can save and still get something of great quality.
How can you tell if bed sheets are good quality?
First look at the material, it's a personal choice what works for you, but if you are looking for quality, you can't go wrong with 100% cotton sheets – Egyptian or Pima cotton will be the softest and usually most long-lasting. Thread count is a bit of a myth, and new manufacturing techniques mean that brands can boast a high thread count without it meaning very much or having an impact on quality, so don't pay too much attention to it.
---
Bed sheets are a crucial part of any sleep set up, but they can only be as comfortable as your mattress. If you're trying to improve your sleep hygiene, you should always start by investing in a new mattress and slowly improve your bed piece by piece.
Sign up to the Homes & Gardens newsletter
Decor Ideas. Project Inspiration. Expert Advice. Delivered to your inbox.