How to commission wallpaper and murals
Experts explain what to consider before putting a transformative stamp on a room with a bespoke wallpaper or mural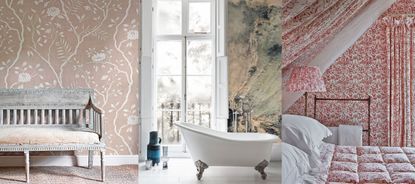 (Image credit: Future)
When it comes to commissioning wallpaper and murals, from styles re-mastered from artists, to one-off commissions, it's easy to get side-tracked by design and aesthetics while overlooking practical elements.
A bespoke wallpaper or mural can also be the interior design solution to wallpaper ideas, wall mural ideas – or wall decor ideas more widely – that truly sing out. For anyone not in the know, a bespoke wallpaper or mural is any artwork that is either applied or painted directly to your walls or ceiling.
Whether you're looking for accent wall ideas or to totally immerse a room in a whole new world, it is certainly worth commissioning wallpaper and murals from the experts in the know.
How to install bespoke wallpaper
The point of bespoke wallpaper, unlike a repeat pattern, is that there is the opportunity to deliberately place the various elements within the wallpaper to best complement the space. Each panel is therefore designed and hung for a specific wall or area. This can be particularly useful when dealing with large-scale subject matter, such as trees, or if a room is complicated in its design.
'And in our case, working in listed properties, it often is,' explains Adam Ellis, who runs a fine art and design practice which specializes in bespoke wallpaper for private clients. 'Our wallpapers are different because they are tailor-made for the room, and once a client references a design it can be adapted to the space in terms of color, composition and scale.'
Bespoke wallpapers can also be tailored to run across the wall and ceiling to envelop a room. 'This allows us to create a very immersive space,' adds Adam. Fundamental to the success of a bespoke wallpaper is knowing and trusting your hanger, says designer and decorator Flora Soames. 'It's an investment after all and should be a lasting one. Remember that your vision might be different from theirs so be specific about where lines stop and start,' she adds.
How to work with wallpaper experts
Wallpaper is, when compared to murals, a more affordable way to add visual interest to a room, but in some cases it's impossible to find a match for a color or there's a desire to have a one-off design – at that point it's time to work directly with the makers.
Allyson McDermott is a leading authority on recreating historic wallpapers and frequently works on bespoke projects. 'We always like to work closely with our clients,' she explains. 'They have an idea, and with our knowledge of design and our experience in making wallpapers we can try and create something that will be absolutely unique and very beautiful.
Many designers will accommodate requests for small changes to existing patterns. For example, the team at Lewis & Wood can adjust the scale of some of its designs and change the background color on a number of others – ideal for those wanting to match an existing carpet or set of curtains. Others who will do this include Watts of Westminster and David Skinner – both of whom work with interior decorator and natural paint specialist Edward Bulmer who adds he can also match his paint ideas to any wallpaper color.
Why choose a mural?
Wall mural ideas are perfect for creative designers who just want that little bit more. The wall mural is the oldest form of interior design. 'It can transform a room,' says Edward. Different from other forms of pictorial art, murals are integral to the architecture of a room and as a result are well suited to those which boast striking details such as alcoves or panels.
'Murals can be painted in situ in the form of panoramic work or panels painted in the studio and applied on site,' explains Edward who works with the likes of Lucinda Oakes and Dillon Murals. 'Murals add an extra dimension to any room,' says decorator and designer Paolo Moschino.
'The fact that there is no limit with proportions, designs and colors means that they allow the imagination to set flight,' continues Paolo who cites Dawn Reader as a favorite muralist. 'They are also ideal for historical properties with wonky walls which make wallpaper impossible.'
Affordable wallpaper and mural options
A more affordable approach to explore for those looking for something custom is to have murals or wallpaper printed. Surface View is a favorite among decorators. This online brand creates unique wall murals from imagery curated and re-mastered from artists, photographers and designers across centuries and around the world. 'Clients fall in love with the impact and look that our wallpaper murals lend to their space,' says Michael Ayerst, the managing director.
Sign up to the Homes & Gardens newsletter
Decor Ideas. Project Inspiration. Expert Advice. Delivered to your inbox.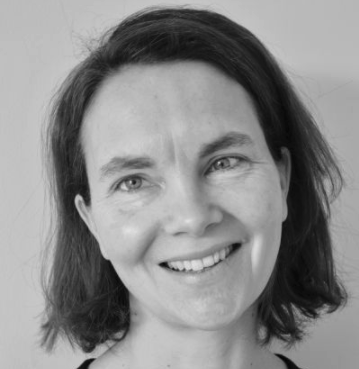 Arabella is a freelance journalist writing for national newspapers, magazines and websites including Homes & Gardens, Country Life, The Telegraph and The Times. For many years she has specialized in writing about property and interiors, but she began her career in the early 2000s working on the newly launched Country Life website, covering anything from competitions to find the nation's prettiest vicarage to the plight of rural post offices.