Staging a living room – real estate experts reveal how to stage a lounge
Real estate experts have shared their staging a living room tips to help you secure a good offer on your home, and fast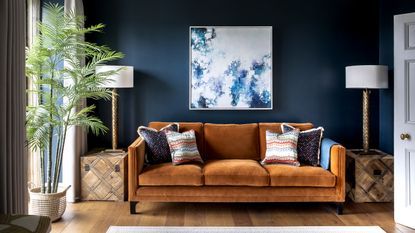 (Image credit: Paul Raeside)
Staging a living room before a house viewing can go a long way if you're looking to sell your house quickly.
Home staging is all about presenting potential buyers with their dream home. You can't rely on all buyers to have the imagination to see your house's potential. Sometimes they need a little nudge through some smart tips for staging a house.
The living room is the hub of the home, so buyers are going to pay particular attention when they walk into this space. How does it flow? Does it feel cramped and claustrophobic?
Real estate experts top staging a living room tips
To help ensure you're making the most of the opportunity your living room ideas present, we spoke to real estate experts for their top living room staging tips
1. Remove heavy furniture
Now is the time to pare back your living room, rather than start brainstorming new ones when staging a living room.
'Edit ruthlessly and remove any too-heavy pieces of furniture,' says Rachel Stults, lifestyle expert at Realtor.com. Paring back the furniture is the best way to make sure a room doesn't appear cluttered.
'Less furniture is better than too much furniture, which can make the room look small and cramped. Extra seating may work to live in but it makes a home look small and cluttered. Put it all in storage or in the garage,' adds Juliette Hohnen of Douglas Elliman.
'Make your home look like a showroom. Bookcases should be thinned out and even color-coded. I know it sounds crazy but it looks great. Sort everything by size.'
2. Play with the room's dimensions
Cutting down on the clutter in your home provides the perfect opportunity to be cunning with your living room layout ideas. When staging a living room think about what you want to emphasize and what you want to disguise in the room.
If your room is small, you should aim to create the illusion of space. Alternatively, in a cavernous space, you might want to create a more cozy atmosphere.
'Placing a large or tall piece of furniture on either side of an entryway makes a room appear smaller while placing those pieces in a far corner of the room makes the space appear larger,' suggest Rachel.
3. Arrange seating around a stylish focal point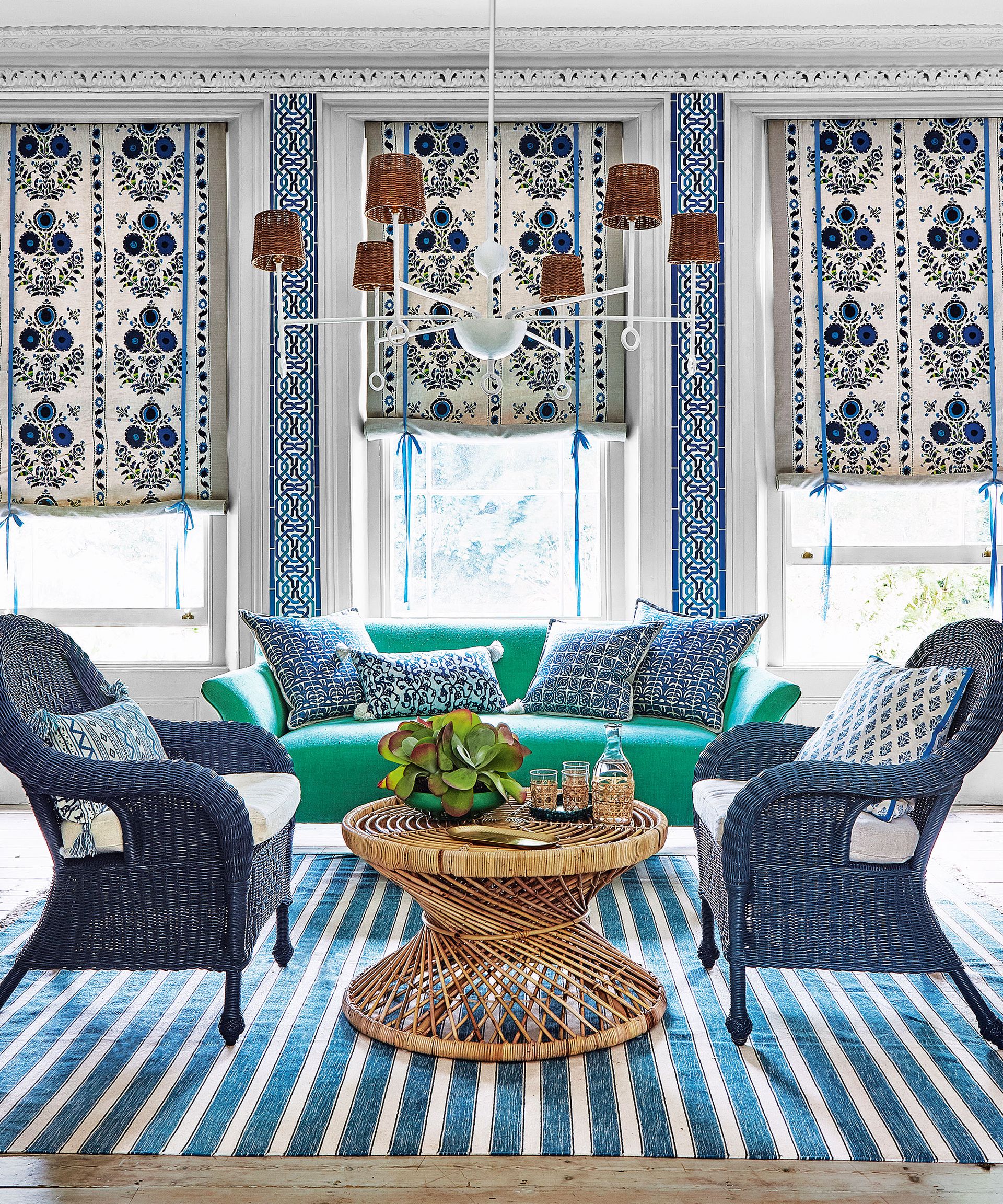 Once you're settled on the look you are trying to achieve, and pared-back on the bulky furniture, Rachel suggests selecting a focal point for the seating arrangement. This can be a fireplace, windows with a great view or even a piece of art.
'Remember: You want prospective buyers to imagine themselves in your space, so your seating concept should be functional, and should encourage sitting and talking,' Rachel adds.
4. Bring the outside in with houseplants
Houseplants help create a calming and appealing space. 'I cannot understate the effect plants have on a living room,' says Juliette.
'Not only do they add color but they help create an impression that life thrives here. Plus, plants are a great way to add height in a room where all the furniture is low-profile.'
5. Make the most of mirrors
Decorating with mirrors is a must when staging a living room. 'Mirrors are your friend,' says Rachel. 'Designers agree that mirrors make small rooms appear bigger by reflecting light. And according to some home stagers, there's a bit of subliminal psychology to using mirrors, too.
'They say that when a buyer catches a glimpse of themselves in a mirror, they will literally see themselves in the house.'
Hopefully, with the help of these tips and that little extra subliminal boost, your house will be off the market in no time.
Sign up to the Homes & Gardens newsletter
Decor Ideas. Project Inspiration. Expert Advice. Delivered to your inbox.
Ruth Doherty is an experienced digital writer and editor specializing in interiors, travel and lifestyle. With 20 years of writing for national sites under her belt, she's worked for the likes of Livingetc.com, Standard, Ideal Home, Stylist and Marie Claire as well as Homes & Gardens.