Designers pick their favorite towel trends for 2023
Forget remodelling. Towels represent the easiest way to ring the changes in your bathroom and embrace current style trends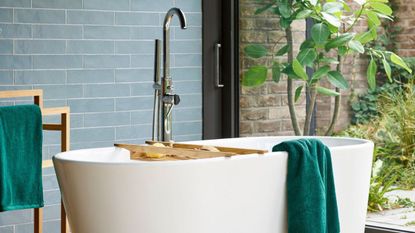 (Image credit: Christy)
When it comes to towels, some things never change. White will always be a bestseller. Plain black towels are for hair salons, only (trust us). But then there are the transformative towel trends that can elevate the smallest powder room, bring spa-like elegance to an ensuite or energize a family bathroom.
Some of our hand-picked towel trends echo incoming bathroom trends – textural finishes and biophillic design, for example. Others are a little more specific to towels – particularly a return to blue, which perhaps contradicts a general design shift away from coastal themes in a bathroom.
Then again, this is a look grounded more abstractly in nature, mood and relaxation – all big themes in the coming year.
1. Textured towels for a spa-like sensation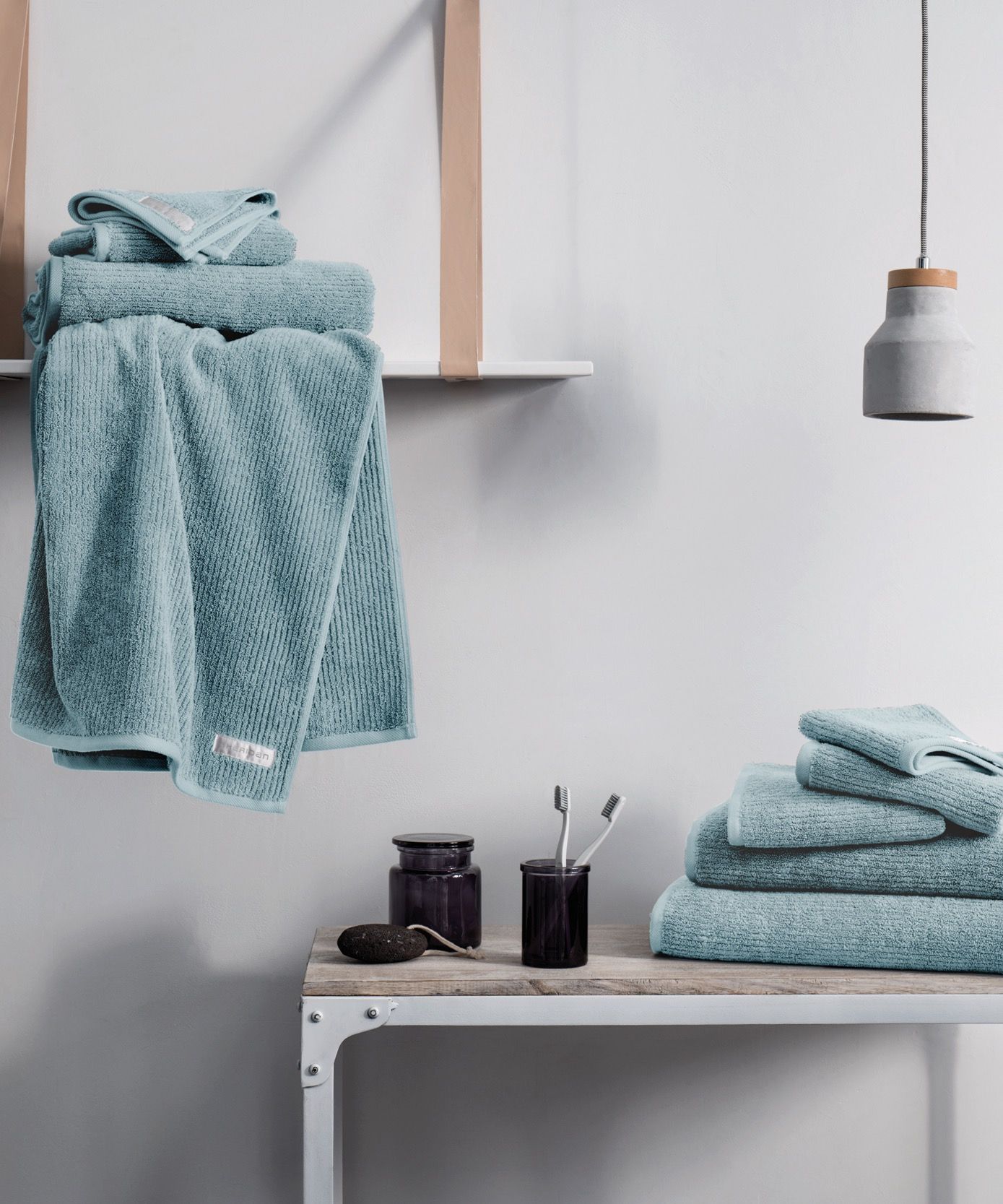 Texture is going to be huge in 2023. In living spaces and bedrooms, 'comfortcore' is the art of layering 'teddy bear', boucle, cotton, chenille, linen, faux fur and velvet textures to create the interior design equivalent of a warm hug.
That may seem like a trickier feat in a bathroom, with all its hard ceramic and tiled surfaces, but towels will play a crucial role.
'For 2023, we are bringing soft and nurturing textures into our bathrooms to create a spa-like feel,' reveals Joanna Ross, General Manager of Design at Sheridan. 'Nothing says spa quite like a fresh stack of plush towels placed over a towel bar, rolled in baskets or stacked neatly on a shelf.'
'Texture brings an extra dimension to the towel,' adds Lucy Ackroyd, head of design at Christy. 'For example, our Brixton towel has what we call a pique, "waffle" or "rice weave" effect texture to it. It feels very contemporary and tactile.'
'We use towels in very intimate moments – when we're having that energizing shower in the morning, or the real treat that's long soak in the bath. A textured towel can elevate those daily events to a ritual of self-care. The feeling of a luxurious towel against the skin will only become more important in 2023.'
2. Deep botanical greens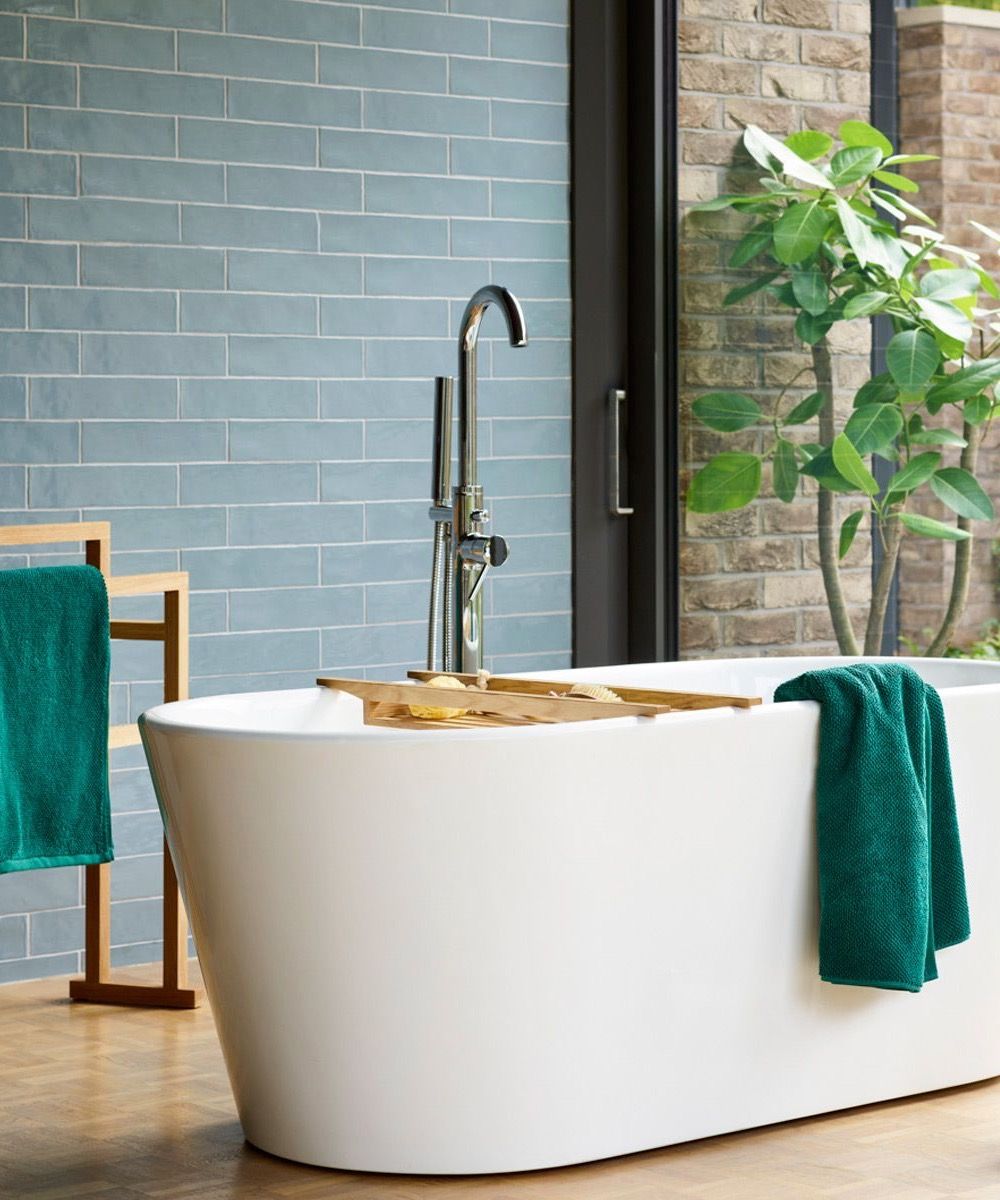 Biophilic design has had a huge impact on interiors in the past few years. Defined as 'the idea that humans possess an innate tendency to seek connections with nature and other forms of life', it's an approach that lends itself particularly well to the bathroom.
An obvious way to connect to nature is to use plenty of green. It's a color that's known to dissolve stress (perfect for evening soaks after a long day at the office) and boost productivity (ideal for an energizing early shower). While we're not advocating the return of the avocado bathroom suite, we would introduce green bathroom ideas through tiles, a botanical wallpaper, towels and real foliage.
'Surrounding ourselves with nature can instantly make us feel more relaxed and plants are renowned for helping us breathe better as they can increase oxygen levels in the home,' says Lucy. 'Position plant pots on your bath tray, while you while away time indulging in a comforting soak before wrapping yourself in a soft forest green bath sheet to match your theme.'
3. Aqua and mineral blues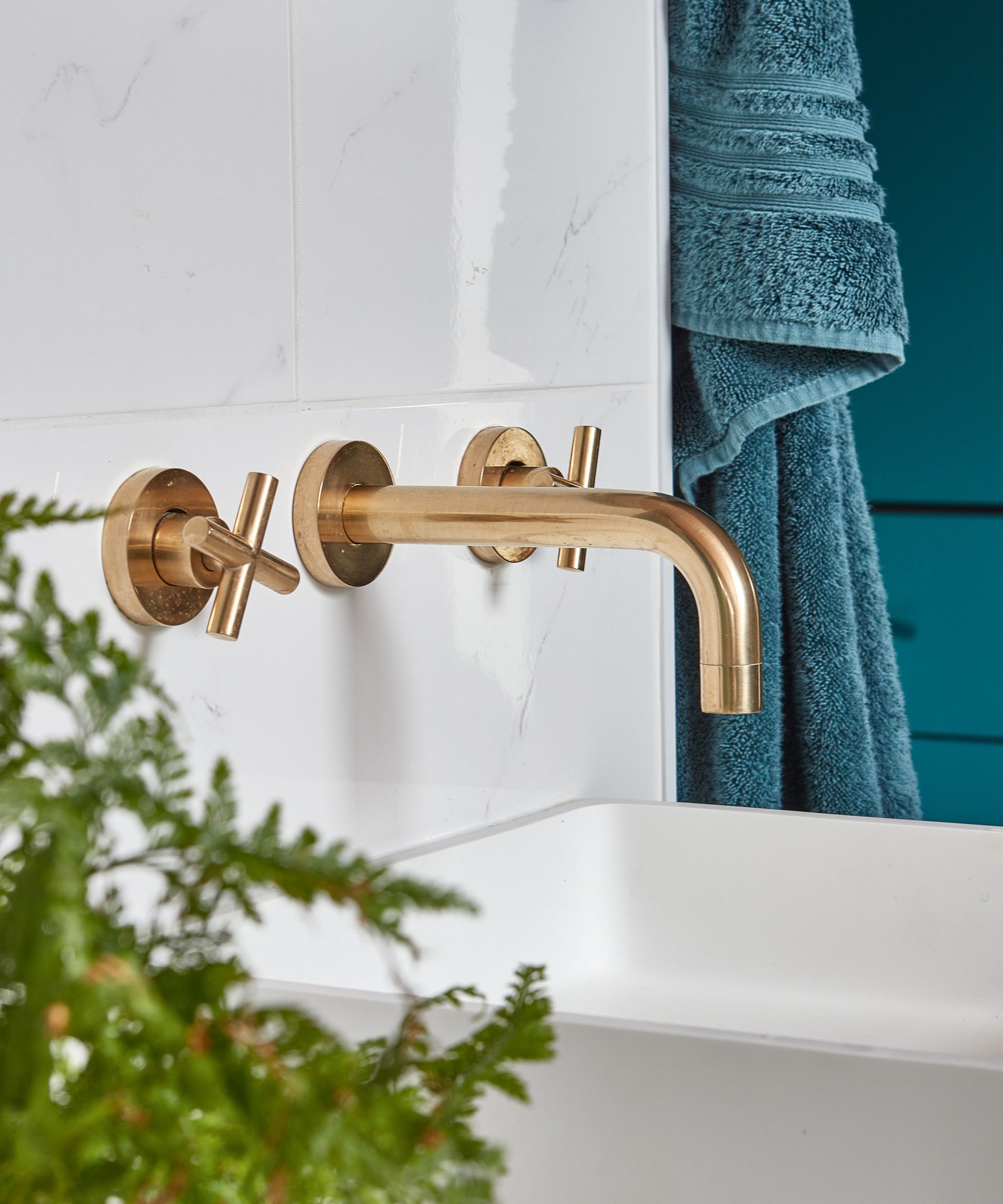 While nautical or coastal-themed bathrooms may be considered passé, blue bathrooms, and more specifically, blue towels, are still well loved by interiors trendsetters.
'Blue will be one of the most popular colors in the bathroom for 2023,' reveals Sheridan's Joanna Ross. 'This beautiful hue can have a positive effect on our mood as it connects us to a blue sky or ocean found in nature, which helps us to feel relaxed. The color blue is known to help calm the mind and produce a feeling of tranquillity – a perfect sensation for winding down at the end of your day.'
Lucy Ackroyd agrees that blue towels will be big, particularly if you're looking for spa bathroom ideas. 'We're starting to see a lot of oceanic, aquatic tones coming through,' she says.
'Again, it's a look based in nature, but in this case it's more related to seascapes and the mineral blues that you'd associate with an outdoor spa. In Feng Shui, blue is considered a peaceful tone that promotes relaxation and healing so it's the perfect shade for spaces you truly want to unwind in, such as your bathroom.'
4. Sustainable and organic towels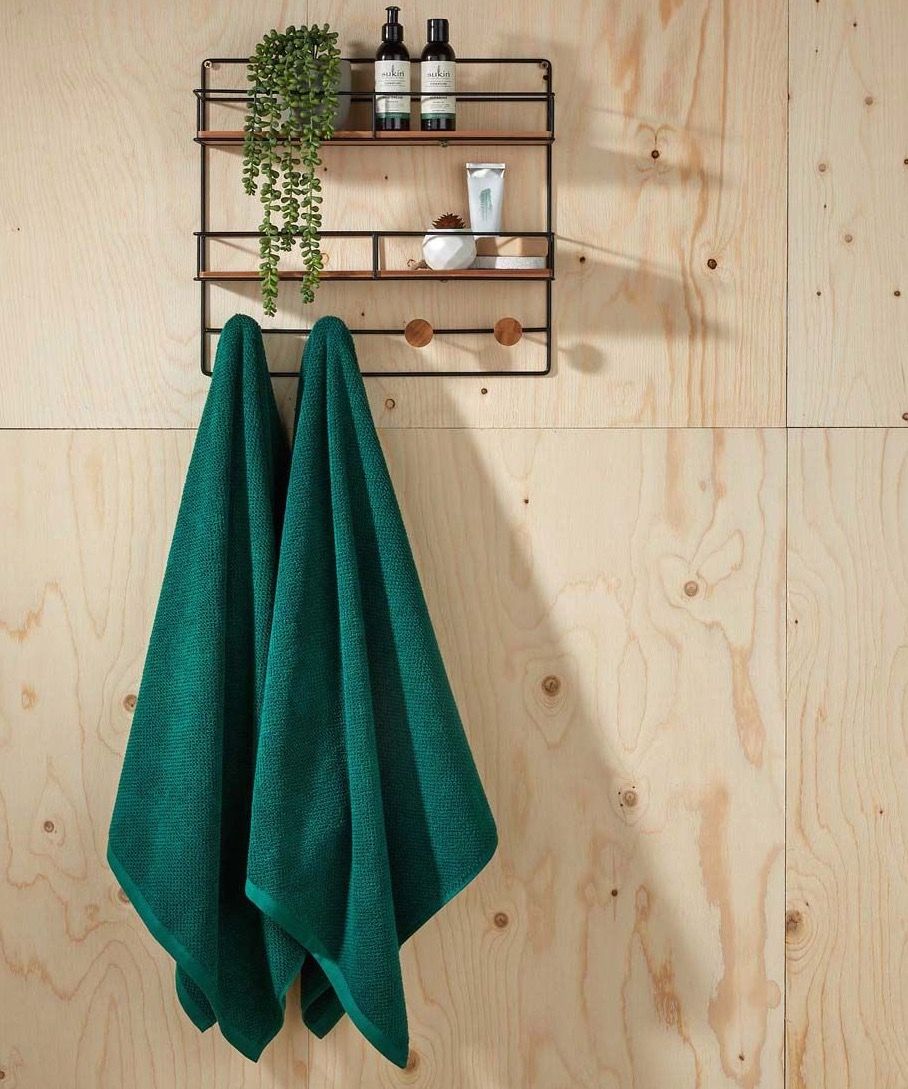 As climate change becomes an increasingly pertinent issue, eco decor and ways to style our homes sustainably are gaining momentum. Buying 100% cotton towels is a good place to start, since, as Lucy Ackroyd points out, 'one of their benefits is that they fully biodegradable and recyclable'. However, 'organic towels' have even stronger eco credentials.
For one, they are made from 100% certified organic cotton, which is grown using methods and materials that have a lower impact on the environment. This includes using non-toxic pest control, organic fertilizers and ecological irrigation.
Lucy explains that as well as being organic, Christy's new Brixton range (pictured above) also uses a special 'eco-twist cotton'. 'We retain all of the fluffiness of a low-twist cotton, but without using certain additional chemicals that are traditionally used in that type of yarn making,' she says.
'It's also OEKO-TEX® MADE IN GREEN certified, which is an internationally recognized standard of sustainable and trackable quality and production. Even our packaging now is FSC certified, so these towels really are ticking all the boxes in terms of sustainability.'
What towel styles are falling from favor?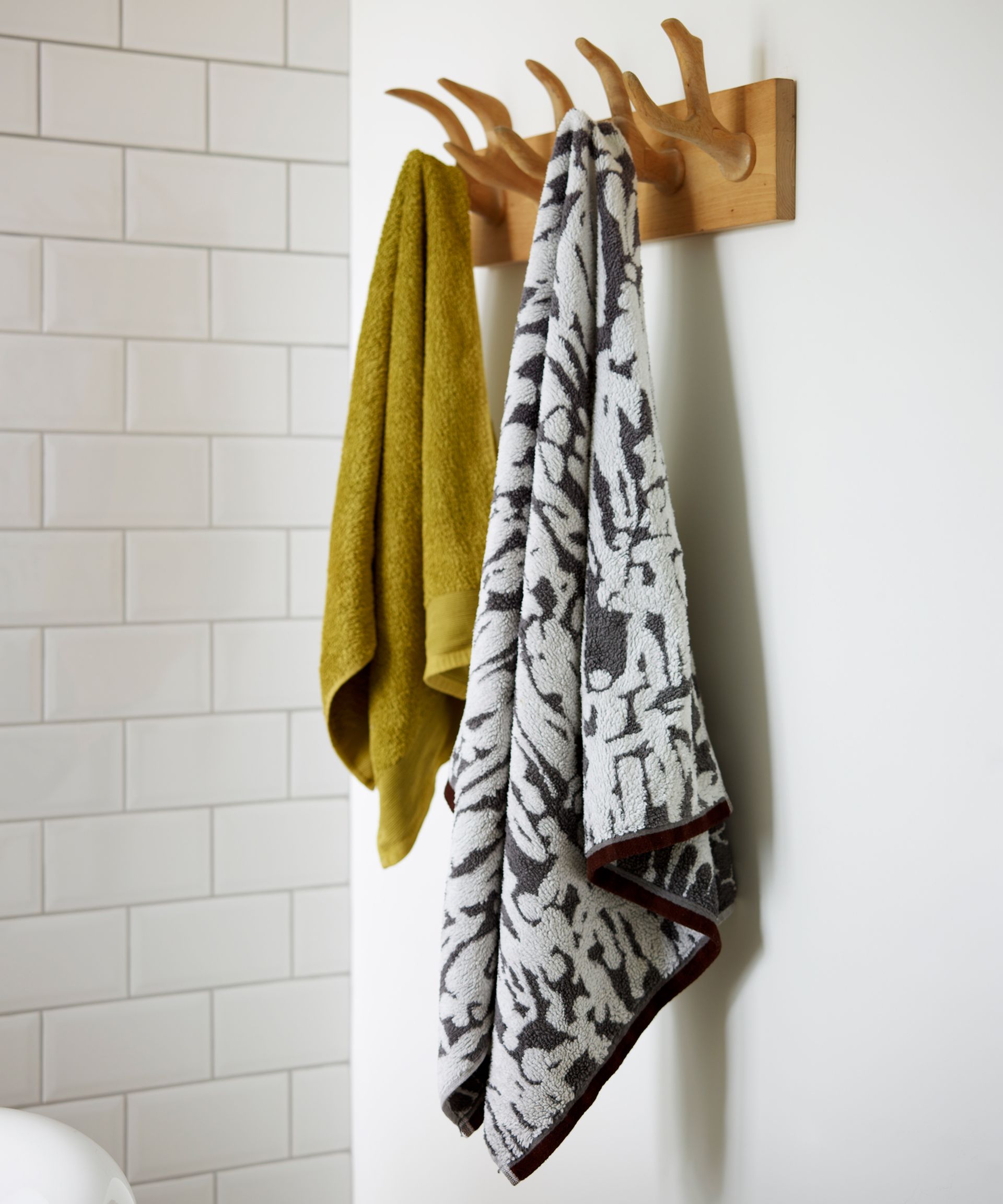 'We are finding that pattern on the whole is trending down,' says Lucy Ackroyd. 'It may seem quite surprising, but I think possibly it's because people are playing with pattern through wallpaper and tiles, even in half baths and powder rooms.'
'Therefore, there's less focus on pattern when it comes to towels and it's more about color.'
Sign up to the Homes & Gardens newsletter
Decor Ideas. Project Inspiration. Expert Advice. Delivered to your inbox.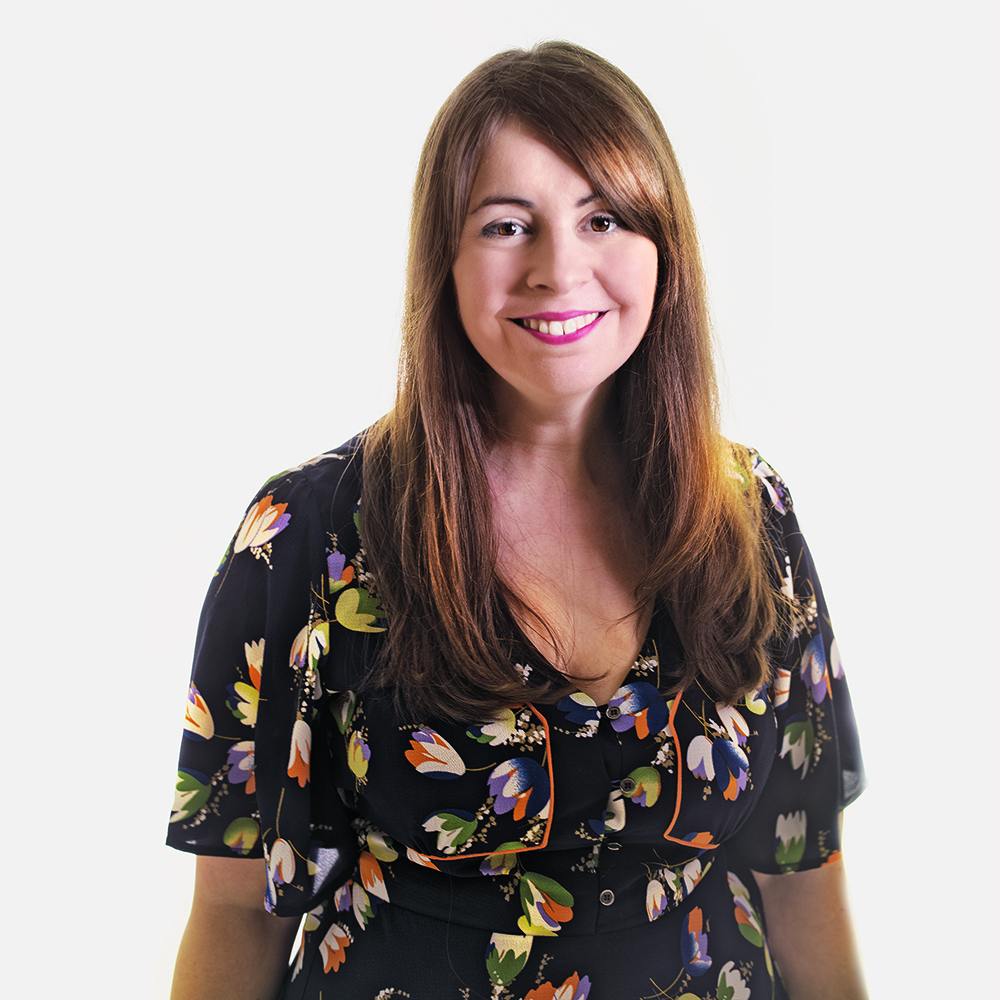 Editor-in-Chief, Homes Audience
Amy Cutmore is Editor-in-Chief, Audience, across Future's Homes portfolio. A homes and interiors journalist of 20 years standing, she has spent much of that time writing about technology, appliances and kitchens. While other people count how many countries they've visited, Amy tots up how many countries' washing machine factories she's toured (it's eight by the way, from South Korea to Slovenia). She can't leave the house without a decent pair of noise-cancelling headphones, and is always ready to explain an acronym – be it QLED, DAB or HDMI.