What is the best flooring for a bathroom?
Find out what is the best flooring for a bathroom with this guide to choosing the materials and finish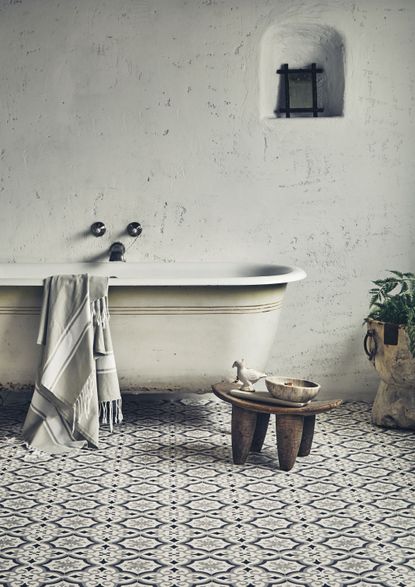 (Image credit: Carpetright)
Choosing the best bathroom flooring is key to the success of your remodel project. A good-looking material that adds style is always a focus, but its practicality is just as important, given the wet environment.
Durability, safety and maintenance requirements are features that need to be considered – but the good news is that there are lots of options that blend chic style with hardwearing functionality.
Think about who will be using the space, as a bathroom regularly used by young children will likely need a hardwearing, waterproof and easy maintenance floor, while there may be more luxe options for a guest ensuite used only occasionally.
Here we take you through the best bathroom ideas to help you make the right flooring choice for your room, whatever your budget.
What is the best bathroom flooring?
How to choose the best bathroom floor? Follow this expert guide – we take you through all our bathroom flooring ideas, from tiles to vinyl, so that you can make an informed choice.
Porcelain tile
If you're looking at bathroom floor tile ideas and you want a wide choice of finishes that are tough, too, you'll likely start with porcelain.
'The "best" flooring material for bathrooms and wet areas is porcelain,' says Jules Archard, London showroom manager for Domus. 'Hardwearing, non-porous and available in any color, pattern and material imitation, porcelain provides an incredible level of design detail.'
Made from kaolin clays fired at very high temperatures, porcelain is easy to maintain and clean, will not wear or weather over time, works with underfloor heating and is available in a wide range of formats, including mosaics, and at a choice of price points to suit just about any project.
Interior designer Chantel Elshout favors opting for tactile porcelain options. 'Textured tile is a great way to add a real luxe spa feel to your bathroom,' she says. 'Chevron wood effect tile is another good option for a warm look and tactile feel, without the maintenance hassle.'
Natural stone tile
If you really are looking at choosing the best bathroom flooring, it's likely you will consider natural looking stone, which can't be beaten for aesthetics.
'Another popular flooring material is natural stone, which offers authentic character and beauty, with no two pieces ever the same,' continues Jules Archard.
However, natural stone – and this is especially relevant if you are considering marble bathroom flooring ideas – is relatively 'soft' and porous in comparison to porcelain. It requires sealing and careful maintenance, and will unavoidably scratch, stain and weather over time.
'The choice is ultimately a case of character versus practicality,' he says. 'Depending on your individual perspective, the characteristics of natural stone can be viewed as either enhancing or detrimental to the appearance of the material.'
Cement encaustic tile
As a handmade product, each tile will be subtly different in color, line and dimension which many feel adds to their individual beauty. Available in a wide choice of plain and patterned designs, they have a characteristic depth of color. They do require sealing and ongoing maintenance to protect against staining.
'I particularly love large and colorful encaustic tile laid in a checkerboard pattern,' says interior designer Anna Haines. 'They have a wonderful chalky finish.' Anna has recently installed them in a small bathroom to great effect, finished with a border of skinny subway tile.
Wood flooring
Many might wonder if wood could ever be considered as the best bathroom flooring. However, it really can – with the right precautions.
'Wood provides a fabulous, natural finish and is especially comfortable under foot, but care should be taken as it is porous,' explains Joss Thomas, founder and designer at Indigenous. 'If water splashes aren't wiped up straight away, boards can warp, distort and discolor.'
For this reason, engineered wood is often recommended, because of its more stable construction – a layer of solid wood on a base made up of layers of ply. Hard wax oil or lacquer finishes tend to be most practical. Do not use wood flooring in wet rooms, and always consult your supplier regarding suitability for bathroom use before purchase.
Interior designer Anna Haines suggests using engineered oak laid in a herringbone formation. 'It makes the bathroom feel more like a "real" room, especially with an antique rug or kilim on top to give a sense of intimacy and comfort,' she says.
Vinyl, rubber and cork flooring
Scoring points for their warmth and softness under foot, these vinyl bathroom flooring ideas, plus those in cork or rubber, are also hardwearing and waterproof, making them a good choice for bathroom use, especially family spaces. They are also easy to clean and usually suitable for use with underfloor heating.
How do I choose a bathroom floor with slip resistance?
The golden rule to finding the best non-slip bathroom flooring ideas to seek your supplier's advice regarding the anti-slip qualities of your chosen material. Typically, smaller tile with more grout lines offers more slip resistance than larger format. Some tile suppliers use R (Ramp test) ratings, ranging from R9 to R13, which has the highest slip resistance.
'Where possible, we will always try to source any large format porcelain tiles with a minimum rating of R10 or above,' advises Richard Reese, technical expert at Claybrook. 'Ultimately, in domestic situations, it is up to the owner what they want to use, but for those still concerned, in recent years the development of long-lasting anti-slip treatments has significantly improved. These are applied post-installation and, in most cases, do not alter the appearance of the tile.'
What is the cost of the best bathroom flooring?
Measure the size of the floor, multiplying the length by the width to calculate its size in square feet (or square meters). This will allow you to calculate the approximate cost of the tile or other flooring: remember to add on about 10-15% extra to allow for cutting and wastage when using tile, and to factor in the cost of adhesives, grout and installation, as required.
There may also be costs in removing an old floor and in preparing the sub-surface to ensure it is level and ready for installation of a new material: your contractor can advise. Then, of course, you will need to know how much it costs to install bathroom flooring you have chosen. Again, your contractor can advise, unless you want to learn how to lay bathroom floor tiles and do the work yourself.
What is the best flooring to choose for a small bathroom?
The best small bathroom flooring ideas aren't so much about material as about scale. 'For most bathrooms, including small ones, we would always advise selecting the largest tile size possible within a chosen range and according to budget,' advises Jules Archard. 'Using large format tile will reduce the number of grout joints, effectively decluttering the bathroom and enhancing the perception of space.'
Sign up to the Homes & Gardens newsletter
Decor Ideas. Project Inspiration. Expert Advice. Delivered to your inbox.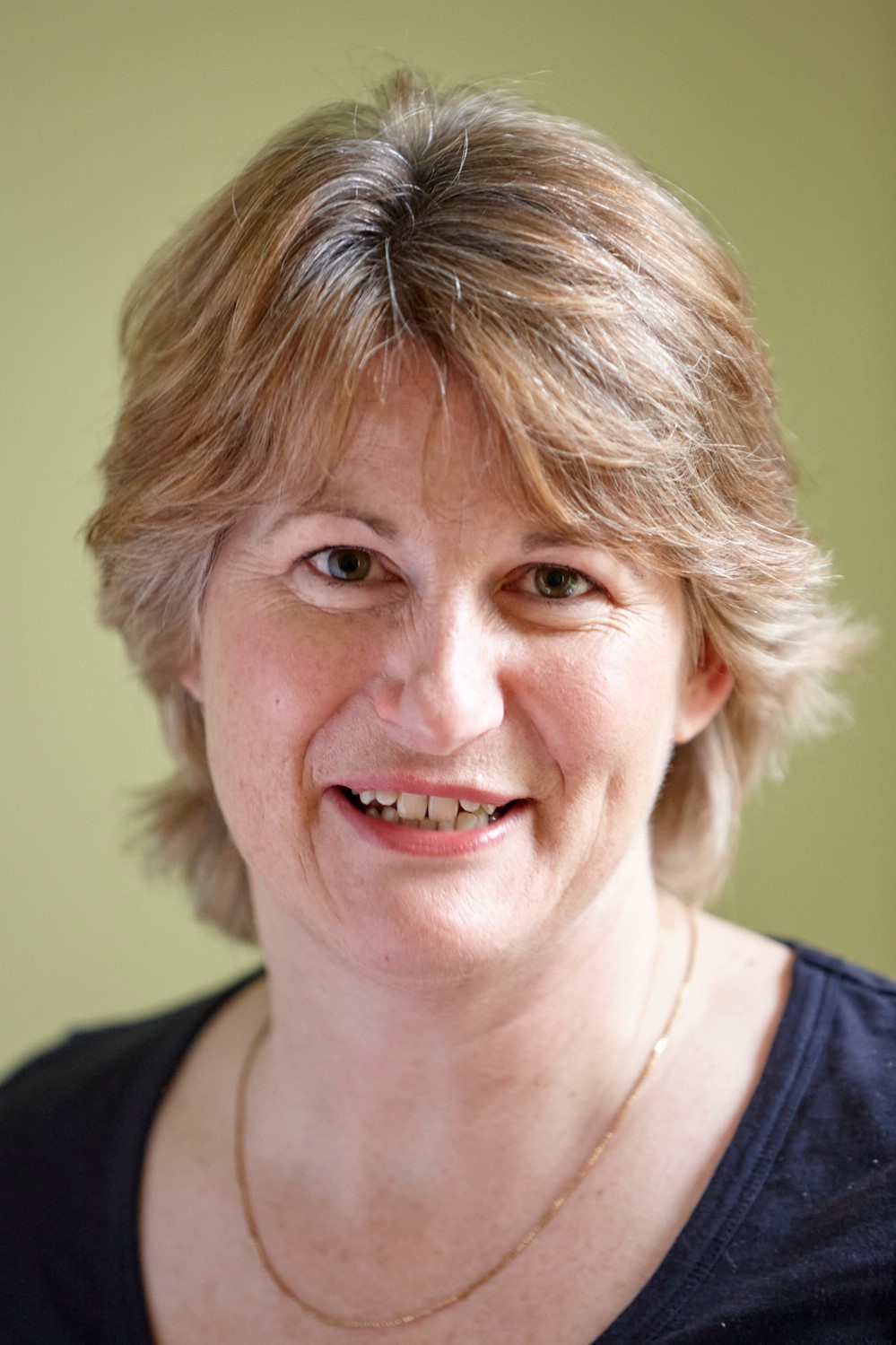 Amelia Thorpe is a specialist interiors and design journalist, covering every topic to do with homes from fabrics, furniture and lighting to surfaces, kitchens and bathrooms.
As the daughter of an antique dealer and a lifelong collector of old cookery books and vintage graphics herself, she also has a particular expertise in antiques, mid-century and decorative arts of all kinds.
Drawn to homes because of their importance in the happiness of our lives and the enjoyment they can bring, Amelia has been writing about the topic for more than fifteen years. She has interviewed some of the most influential designers of our time, from Piero Lissoni, Antonio Citterio, Jaime Hayon and Arik Levy to Nina Campbell and Robert Kime.