Garden designers predict this will be the plant color for 2024 – here's how to get the look
Bold, punchy and powerful citrus greens are the big story for plant color next year - here are our top ten plant picks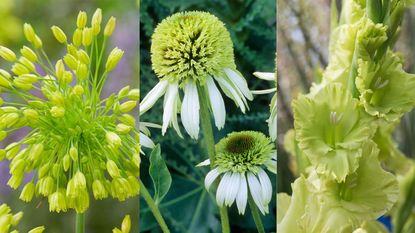 (Image credit: Alamy Stock Photos/RHS Plants)
Inspired by the environment, designers are increasingly using color that echoes nature. This includes green, of course, but in 2024 this color is reimagined in a whole new shade that really packs a punch. Fluoro green, as seen on the catwalk recently, is now a key trend when it comes to choosing plant color too.
'In the list of colors for 2024, we believe shades of green will continue to rule,' says Katie Dubow, president of Garden Media Group, and leading commentator on new trends. 'Interior designers, inspired by the environment, are increasingly using colors that echo nature. The top color for plants in 2024 is a punchy near-neon green called cyber lime that energizes mind and body. This hyper-bright green makes a powerful connection between nature and technology.'
Despite its vivid appearance, lime can be matched with many different colors. It looks great next to bright orange and yellow, and shades of fuchsia pink and purple also work with it to create a radiant, lively color palette. Lime pops next to black and also matches well with neutrals like white and tan.
If you're wondering how to plant a flowerbed with some key 2024 plant color trends, consider introducing fresh lime tones. It will give your plantscaping a lift that will truly set your yard apart.
Katie Dubow is president of Garden Media Group, a second-generation women-owned and run public relations firm specializing in the green industry. Author of the annual Garden Trends Report, Dubow is also a guest host on QVC for Cottage Farms, judge at the Philadelphia Flower Show, the inaugural recipient of the Emergent Communicator Award from GardenComm, president of the Pennsylvania Landscape and Nursery Association, and a member of the Forty Under 40 from Greenhouse Product News.
How to get the cyber lime look in your yard
Incorporating lime green into your ideas for garden color schemes is simple, as it's such a versatile shade and goes with everything. It complements both hot and cool colors, and works well as either a backdrop or focal point. It's also a go-to for adding bright color to a shady yard.
Choose plants with lime green flowers to add a pop of color to your containers or flowerbeds. Meanwhile some of the prettiest evergreen plants have lime foliage that will brighten up a dark corner year round. Think of zesty near-neon green with a distinctly fluoro tint and you will nail the look.
We've chosen our top 10 best lime-colored plants if you love the idea of tapping into this cool color trend in your own yard.
10 of the best lime-colored plants
These flowers and foliage are guaranteed to add zingy neon shades to your garden design if you're looking for ideas on 2024 plant color trends.
1. Coneflower 'Coconut Lime'
USDA growing zone: 3-8
Height: 18-36 inches
Botanical name: Echinacea
These large, daisy-like flowers are a North American garden classic. The pink and purple varieties are well known, but choosing the lime green ones instead will add an interesting, modern edge to your planting design.
'Coconut Lime' has double flowers with rings of drooping, white petals surrounding the pompom-like lime green cone with an orange center.
Another lime green variety of coneflower is 'Green Jewel', which has a large, lime green cone-like center surrounded by lime-green petals that stay true to their color as they age. This variety makes it on to our list of the best coneflower varieties too.
Both will bloom from midsummer until early fall, lighting up prairie gardens, wildflower garden ideas, and cottage garden ideas. Echinacea are also fantastic pollinator plants for attracting bees and butterflies, with their prominent central cones offering plenty of pollen and nectar from spring to fall.
2. Mediterranean spurge
USDA growing zone: 6-8
Height: 3-4 feet
Botanical name: Euphorbia characias wulfenii
The showy pompom blooms (or more correctly bracts) of tall and handsome Mediterranean spurge are gorgeous enough to be the star of the show in any flowerbed, waking up the garden with a blast of lime-green in spring.
With their frothy, lime-green tops, these zesty chartreuse-colored blooms look good all summer long. As they are so bold and bright a good clump of them will make a striking centerpiece in terms of color and stature as part of your landscaping ideas. They are a great choice to build your plant design around.
Be sure to include them in your drought-tolerant landscaping ideas too if you're looking into how to plan a dry garden. They look particularly good combined with the tall purple-blue spikes of Echium candicans for a truly sculptural display. This variety also makes it on to our list of the 10 best Mediterranean plants to grow in your backyard.
Euphorbias are economical, too as they are self-seeding. Plant one and you'll soon be rewarded with a patch of them happily swaying in the breeze to fill a border in style. If you don't want them to spread in your garden make sure you deadhead the flowers once they are spent.
3. Nicotiana alata 'Lime Green'
USDA growing zone: 3-10
Height: 1-3 feet
The velvety, lime-green trumpet flowers of this flowering tobacco will add a fresh note to any planting color scheme. The delicious scent is at its best in the evening, as are the flowers, which take on a beautiful luminous quality in moonlight.
With a long flowering time that stretches from midsummer to fall, these pretty plants are a go-to for butterflies and other pollinating insects, as well as being one of the best flowers that attract hummingbirds.
For best results grow 'Lime Green' in a sheltered spot in well-drained soil and full sun. It's ideal for flowerbeds, and can also be grown in large containers on the patio. These versatile plants grow in sun or shade, and will self-seed if conditions suit them.
Horticulturalist Jenny Rose Carey is a fan of this green cultivar too and has an interesting planting suggestion for it. 'Grow it with the slightly more lofty green flowering tobacco Nicotiana langsdorffii, which has slender dangling tubular blooms.'
4. Allium convallarioides
USDA planting zone: 5-9
Height: 20 inches
With their height and spherical shape, big and bold alliums are stars of the spring and summer garden. While mostly seen in shades of purple and mauve, they also come in pink, white and a lovely shade of neon green.
This rare and unusual zesty-colored allium produces open clusters of small, bell-shaped flowers on slender, upright stems in early to midsummer. It's one of the taller varieties of allium and looks magical planted in drifts with ornamental grasses, so it's ideal for prairie planting schemes. For best results plant alliums in well-drained soil in a sheltered site that gets plenty of sunshine.
As well as lighting up flowerbeds they are ideal for container gardening ideas but should be planted in deep pots.
5. Chrysanthemum 'Anastasia Green'
USDA planting zone: 5-9
Height: 4 feet
If you're planning a cut flower garden 'Anastasia' chrysanthemums are firm favorites. They also come in pastel pink and white colors, and are particularly loved by florists for their long vase life and aromatic foliage.
If you're already a fan of this chrysanthemum you may not be familiar with the fresh green variety. But they are well worth introducing into your late summer and fall garden together with other late-blooming plants. The zingy green is good combined with autumnal colors such as coppery brown and crimson.
The flowers are referred to as 'quilled' because the petals are thin, hollow tubes, which gives this plant a unique 'spidery' look. One of the Korean chrysanthemum cultivars, these are winter hardy, but if grown in a colder area it's a good idea to mulch them in winter.
They are also good as an autumn or winter container plant for a sunny porch, conservatory or greenhouse.
6. Gladiolus 'Green Star'
USDA growing zone: 7-10
Height: 36 inches
Trends come and go but there is nothing old-fashioned about the fresh, contemporary shade of Gladiolus 'Green Star', a stunning take on a classic flower garden favorite. The tall, full-flowering spikes will add a bold vertical accent to flowerbeds, with fabulous blooms in a pale lime-green shade that mixes well with everything else.
Well-drained soil and a sunny location are ideal for growing types of gladioli. To get an extended bloom time stagger planting of the corms at two-week intervals, starting early spring, and you will get blooms all summer long. Choose the largest corms you can find as this means you will get bigger flowers too, then find out how to plant gladioli bulbs for the best results.
You can also plant gladioli in large containers if garden space is limited. All you need is to provide a deep pot, and suitable drainage and growing conditions. If your plants grow especially tall you may need to stake them for support.
7. Coral Bells 'Lime Marmalade'
USDA growing zone: 3 to 8
Height: 1-2 feet
Botanical name: Heuchera
There's so much in favor of adding these North American natives to your garden. Coral Bells is an easy-going leafy hardy perennial that comes in a range of foliage colors. As well as the classic shades like coral red and purple, heuchera varieties are also available in citrusy shades of lemon and lime that will really help lift your planting scheme.
There are lots of reasons to choose the 'Lime Marmalade' cultivar. The luminous green leaves retain their color so they look good all year round and this variety is a go-to for shade gardens, where it will add mounds of vibrant foliage. For this reason it makes it onto our list of the best shade plants.
In addition to the pretty ruffled leaves. 'Lime Marmalade' has lovely pink or white flower spikes throughout the season. It makes a great filler plant for flowerbeds, edging garden path ideas, and is good in containers too. Look out for other citrus shades of Coral Bells like 'Citronelle', which grows more chartreuse-colored the shadier the spot it's planted in.
8. Zinnia 'Green Envy'
USDA growing zone: 2-11
Height: 3-4 feet
Green flowers are such elegant partners for other blooms and none more so than Zinnia 'Green Envy'. With unusual and dramatic lime green flowers, this cultivar has large blooms and strong stems making it a great choice for the cutting garden. It will bloom profusely from early summer to first frosts.
The bright and zingy lime color brings out the best in other shades when mixed together in a flowerbed or picked to fill a vase. Colors like red or orange appear more intense, while yellow or white looks softer. Another great green variety is Zinnia elegans 'Benary's Giant Lime', which has 6-inch blooms.
Finding out how to grow zinnias is easy. Simply sow zinnia seeds where you want them to flower (a sunny, sheltered position is best) from the end of April as the soil warms up. 'Green Envy' is also perfect for containers, blooming radiantly from spring to fall. They are a great choice for wildlife garden ideas too as pollinators love zinnias, and birds like to eat the seeds at the end of the season.
9. Nandina 'Lemon Lime'
USDA growing zone: 6-10
Height: 3-4 feet
Common name: heavenly bamboo
Nandina has long been a go-to in Southern landscapes, effortlessly transitioning from sun to shade, moist to dry soils, and modern to traditional yard designs. This tough plant doesn't need pampering and still performs beautifully. A compact shrub, it's perfect for small backyard landscaping ideas and large pots.
The 'Lemon-Lime' variety has fresh citrus-colored growth that will brighten dark gardens and courtyards. 'Illuminate the shady spaces in your yard with this sunny evergreen pick,' suggests Jim Putnam, plant expert for Southern Living Plant Collection. 'With attractive lime green new growth and evergreen foliage, 'Lemon-Lime' is an ideal choice for a year-round interest plant in a border or mass planting.'
Jim recommends that for any plant that's marginally hardy in your USDA zone, meaning that it's especially sensitive to your area's colder temperatures, it's a good idea to plant in spring rather than fall.
10. Hydrangea paniculata 'Little Lime'
USDA growing zone: 3-9
Height: 3-5 feet
Hydrangeas are one of the most popular and easiest ornamental shrubs you can grow, and when it comes to plant color trends 2024 they very much lead the way. While the cool white hydrangea varieties like 'Snowball' and 'Annabelle' clock up the likes as some of the best hydrangea varieties we think it's the lime green varieties that are the real showstoppers. The acid green will add a cool and contemporary edge to your landscaping ideas.
'Little Lime' is a fab hydrangea that packs a pretty good punch if you're looking for a smaller cultivar to grow in a container. Laden with conical, lime green flowers that fade to cream then blush-pink as the season progresses, it's a great choice if you want a hard-working and colorful plant where space is limited. It's a more compact version of the popular 'Limelight' hydrangea.
Another lime green cultivar to look out for is Hydrangea arborescens 'Lime Rickey', with attractive lime green flowers that slowly fade to white. This is another variety that doesn't grow tall (up to 4 feet) if you are looking for options for a small garden.
FAQs
Can I plant lime green perennials?
Absolutely, many perennial plants come in zesty shades of lime, including coneflower 'coconut lime' and hydrangea 'little lime'. And don't forget about perennial bulbs, too, such as allium convallarioides.
If our lime green selection has sparked your inspiration and you want to give your yard a 2024-style makeover, head over to the latest flower bed trends to find more standout looks.
Sign up to the Homes & Gardens newsletter
Decor Ideas. Project Inspiration. Expert Advice. Delivered to your inbox.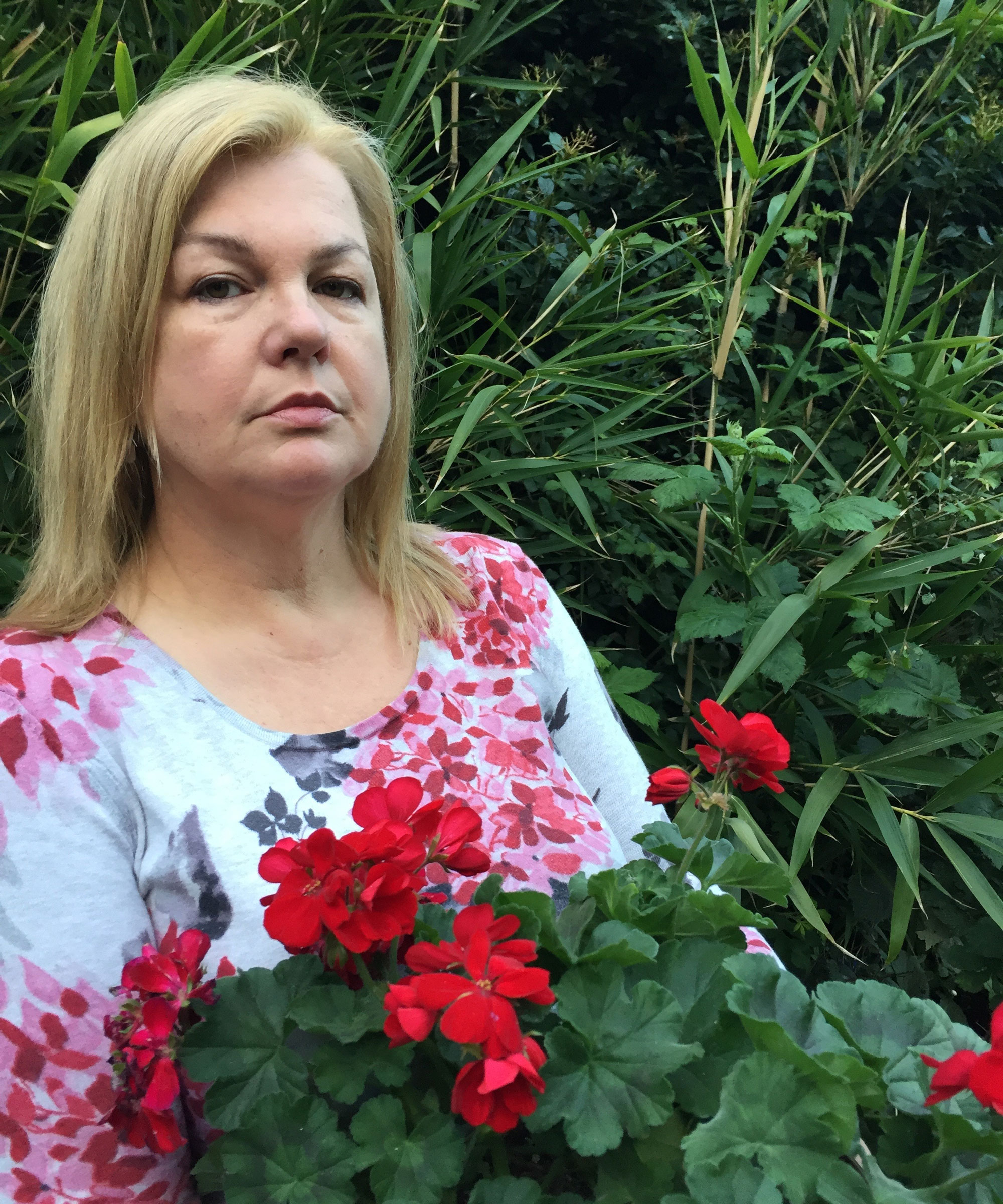 Lifestyle journalist Sarah Wilson has been writing about flowers, plants, and garden design and trends since 2015. Having already studied introductory garden and landscape design as well as a course in floristry she is currently adding to her list of qualifications with an RHS Level 2 course in the Principles of Plant Growth and Development. In addition to homesandgardens.com and livingetc.com she's written for gardeningetc.com, Modern Gardens and Country Homes & Interiors magazines.