Front yard improvements experts say will add value to your home – and what to avoid
Planning to sell? Make sure your front yard looks its best for potential buyers with this pro advice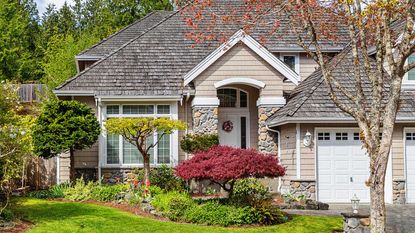 (Image credit: jhorrocks / iStock / Getty Images Plus / Getty Images)
When it comes to buying and selling property, it's not just what's on the inside that counts. The outdoor space is important, too, and that includes your front yard.
An unsightly entrance can be immediately off-putting to a potential buyer, while some front yard features can make a home more desirable, in turn increasing its value.
So, if you're planning on putting your home on the market anytime soon, it's essential not to overlook the space out front. After all, as we all know, first impressions are important – and this is especially the case if you want to sell at a more premium price.
Front yard improvements to consider before selling your plot
The property experts share their advice on enhancing a front yard, and how not to go too far.
Consider functional front yard lighting
'Outdoor lighting enhances safety and security, making your home more appealing to buyers,' says property expert Dan Green.
For instance, motion-activated lights in your front yard can deter intruders, while path and porch lights will help guide you and your visitors to your front door after dark.
'Well-placed lighting can also accentuate architectural features and landscaping, improving curb appeal,' Dan adds.
For instance, you may wish to use wall lights, such as these vintage-style Filomena sconces from Lulu and Georgia, to show off the exterior of your home.
Tom Smith, the general manager of Desert Designer Landscape and Development, also recommends adding spotlights underneath plants to cast unique silhouettes.
'Avoid fixtures that result in glare when walking nearby or from prime viewing areas,' warns Jeremy Martin, the owner of Willow Gates Landscaping. 'Resist the temptation to light up every tree as brightly as possible,' he continues. 'Remember that softer lighting is always more appealing than harsh lighting, and it is the contrast between light and shadow that creates the most dramatic lighting scenes.'
Dan Green is a mortgage leader and a startup mentor with over 20 years of mortgage industry experience. He is the CEO of Homebuyer.com, a mortgage company for first-time home buyers. Homebuyer.com makes home-buying better for millions of customers.
Tom Smith is the general manager of Desert Designer Landscape and Development, a residential landscaping company in Phoenix, Arizona that specializes in big yard projects. As well as this, Tom has over 22 years of experience in residential lawn design.
Think about practical hardscaping
Front yard pathways (as well as other hardscaping features, such as retaining walls) are long-lasting elements that require minimal maintenance – and this can appeal to potential buyers, notes Dan. If well-designed, a hardscape can significantly increase your property's market value, he says.
Ensure your path is wide enough to be functional, and perhaps consider a gate at the end, to increase security levels and privacy. Travertine or concrete pavers, or a flagstone walkway, look great for a front yard, Tom recommends.
If you're installing a new path or even a driveway, remember to consider drainage, too. Not doing so is a common front yard landscaping mistake that can result in flooding issues.
Plant luscious landscaping that suits the space
A beautifully landscaped front yard can make the space much more visually attractive and appealing to potential buyers. And it can also offer practical benefits.
'If you're strategic about the shrubs and trees you plant, landscaping can provide natural shade and reduce energy costs for cooling during hot seasons,' says Dan Green. As well as this, drought-resistant plants can decrease maintenance efforts and costs, he adds.
Front yard planting can also help to increase privacy by obscuring views from the street. There are multiple shrubs and trees suitable for front yards that can be used in this way. Healthy trees can increase property value – just ensure you avoid planting anything that may grow too big for its allotted space or will be too tricky to maintain.
Top tip: A patch of brown and dead turf can be off-putting to potential buyers. So, if you have a lawn, it's important to ensure it's well-maintained so that it looks its best. This includes ticking off all the general lawn care tasks throughout the seasons, such as aerating, mowing, and overseeding it when necessary.
Add a stylish water feature
A few years ago, real estate professional Bailey Moran helped a client who had a lovely house with a front yard that wasn't doing it any favors.
Her solution? 'We added a calming water feature,' she says. 'It was magical. Every time you stepped outside, the soft sound of water and its sparkling dance just made you feel at peace.
'From my time in real estate, I've noticed that a well-done water feature can boost a property's value by a surprising 5-15 per cent,' she continues. 'It's like adding a little oasis right outside your door.'
Bailey Moran is a seasoned real estate professional and the COO of Austin TX Realty, the boutique real estate brokerage in the greater Austin metro area. She has over 10 years of experience in the real estate industry and has produced over $100M in sales.
Carry out a general clean-up of the exterior
Giving your front yard a proper clean and tidy is one of the cheapest and easiest ways to help it look its best for potential buyers.
Good jobs to tick off include cleaning pathway pavers, raking leaves off lawns, getting rid of any weeds, and pruning overgrown hedges. Adding a fresh layer of mulch on flowerbeds is also a simple and inexpensive way to boost the aesthetics of the space – plus, it will benefit your plants.
For a larger update, consider giving your home a fresh coat of paint or new siding, suggests Dan, which he says can transform a property's look and boost its perceived and actual value. What's more, properly maintained exterior surfaces protect your home from the elements, preventing potential damage and costly repairs, he adds.
Speaking of painting, you could also consider giving just your front door a new coat, especially if it's looking chipped or slightly worse for wear. A seasonal wreath or a few potted plants for your porch will add a pretty welcoming touch, too (and can go with you when the time comes to move).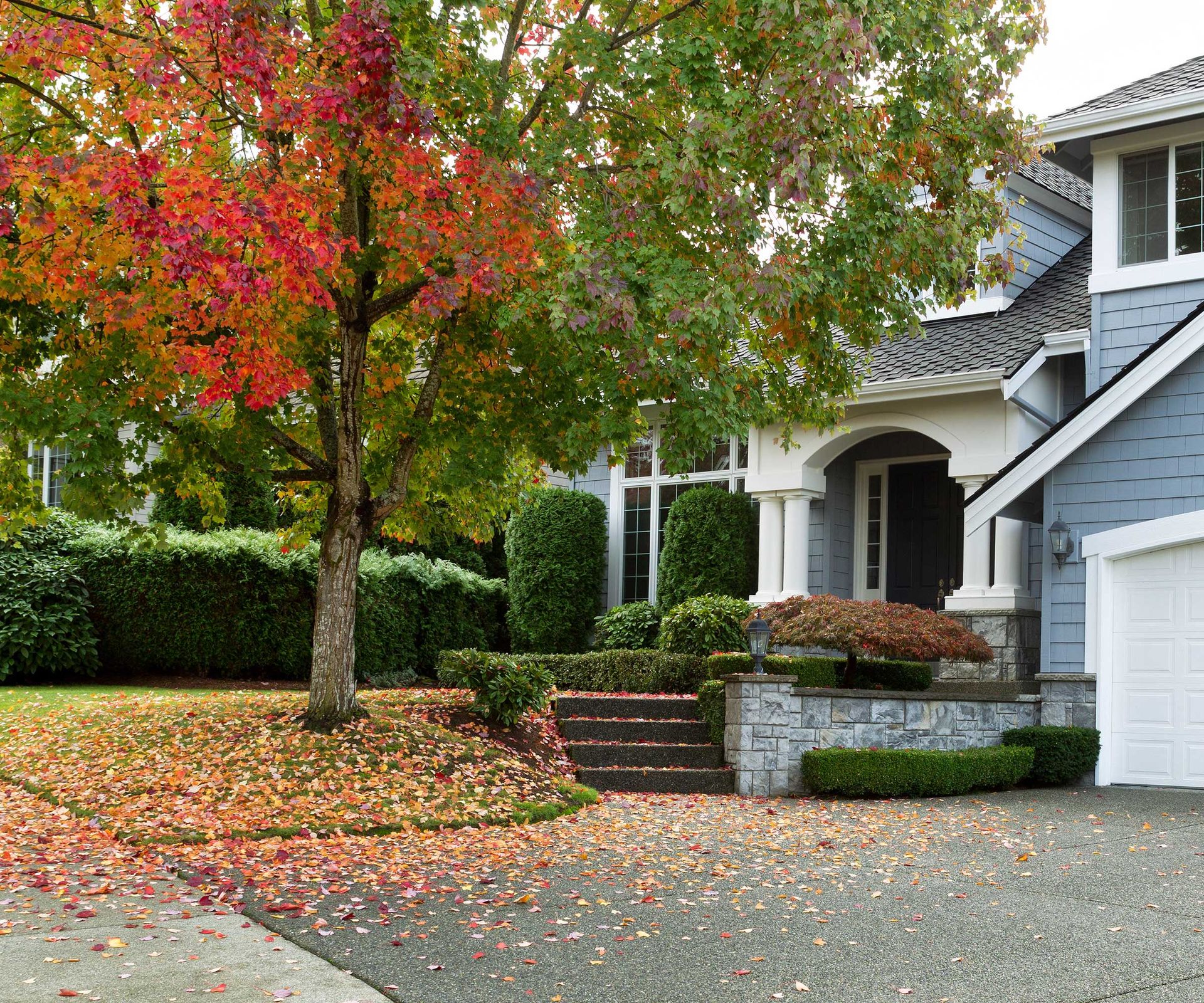 FAQs
What should you avoid adding to your front yard when planning to sell?
'Try not to go too wild with the decorations,' advises real estate expert Bailey Moran. 'For instance, while I have a soft spot for garden gnomes, they can be a tad distracting for potential buyers. It's great to add your touch, but remember, you want people to imagine their own lives there, not feel like they're crashing someone else's party.'
Avoid materials and colors that clash with either the interior or exterior of the home – especially the latter, adds Jeremy Martin, the owner of Willow Gates Landscaping. 'If in doubt, it's always safest to err on classic colors and textures.'
It may be helpful to get the know-how on front yard trends that are now considered outdated, too, so that you can stay clear of them.
---
Of course, as well as sprucing up your front yard, there are other ways to add value to your home, as well as home improvements which are best avoided. However, before you start any major projects, it's a good idea to seek advice from a local real estate professional, who can give you some tips in relation to your specific area and situation. After all, you'll want to see a return on investment on any updates you make.
Sign up to the Homes & Gardens newsletter
Decor Ideas. Project Inspiration. Expert Advice. Delivered to your inbox.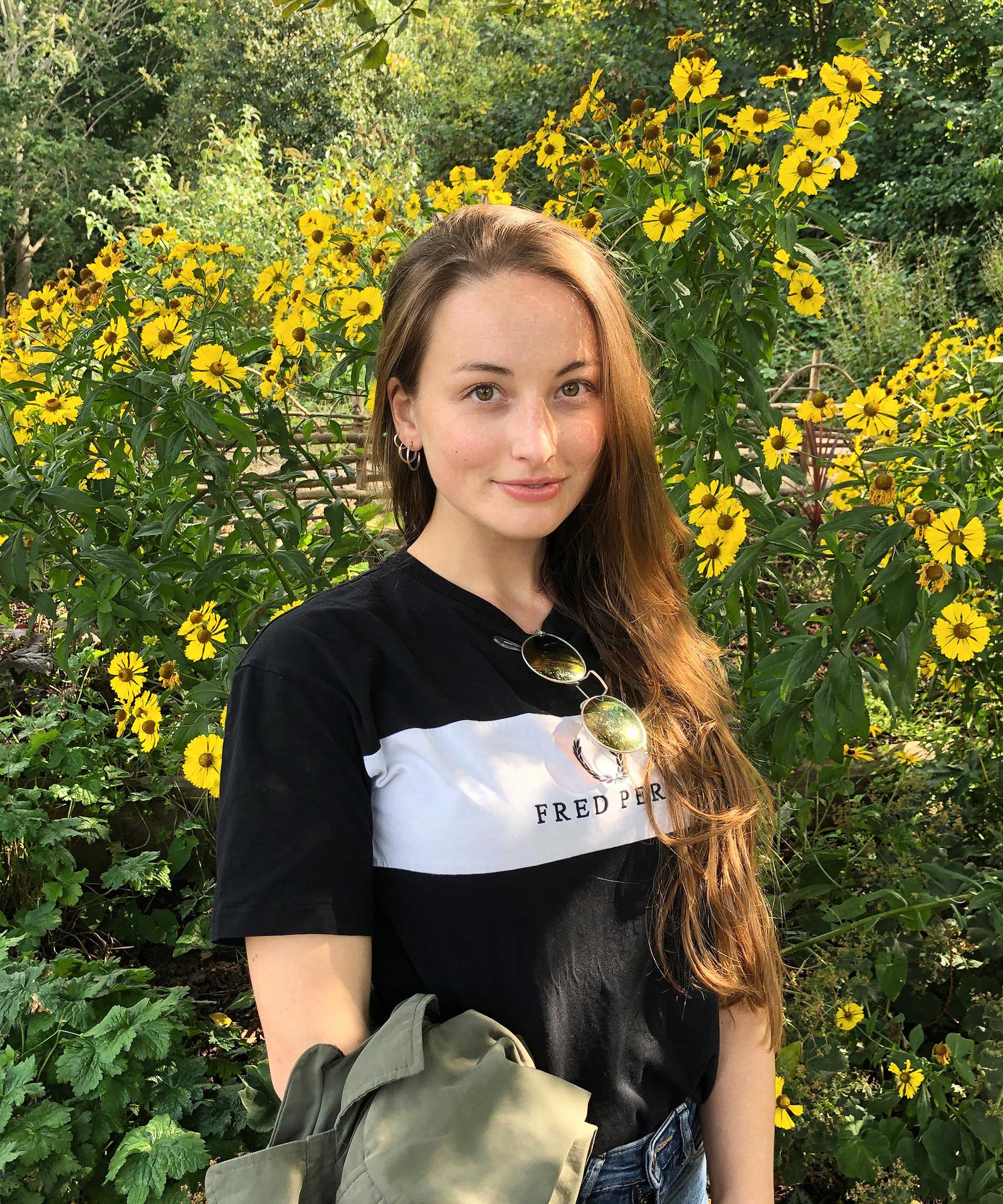 Freelance Gardening Writer
The garden was always a big part of Holly's life growing up, as was the surrounding New Forest where she lived. Her appreciation for the great outdoors has only grown since then; over the years, she's been an allotment keeper, a professional gardener, and a botanical illustrator. Having worked for Gardeningetc.com for two years, Holly now regularly writes about plants and outdoor living for Homes & Gardens.