Hot tub vs Jacuzzi – what's the difference?
Weighing up hot tub vs Jacuzzi? Get in the know with our expert guide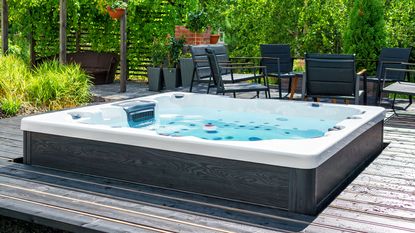 (Image credit: Getty Images)
Sign up to the Homes & Gardens newsletter
Decor Ideas. Project Inspiration. Expert Advice. Delivered to your inbox.
Thank you for signing up to Homes & Gardens. You will receive a verification email shortly.
There was a problem. Please refresh the page and try again.
If you're sold on the benefits of hydrotherapy, then you might be weighing up the pros and cons of hot tubs vs Jacuzzi. You may have also wondered if they're different names for the same thing.
The short answer is that Jacuzzi is just a brand name. Jacuzzi make hot tubs, but not every hot tub is a Jacuzzi.
The best hot tub can make a fabulous addition to your yard for relaxing solo, with the family, or with friends, but hot tubs can be costly, so understanding the differences between what's on offer is crucial.
Our guide has what you need to know about Jacuzzis and hot tubs to ensure you can make the right choice when you buy.
Hot tub vs Jacuzzi: what's the difference?
The bottom line on hot tubs vs Jacuzzis? Jacuzzis are hot tubs. But Jacuzzi is a trademarked brand name, so when the name is used generically to refer to all hot tubs, this isn't correct. Not all hot tubs are Jacuzzis, but all Jacuzzis are hot tubs.
It's just like how some people call any cola a 'Coke'. Jacuzzi are a fine brand and they make great tubs, but they're not your only choice.
This is what you need to know about both Jacuzzis and hot tubs more generally, and how to go about choosing the perfect model.
What is a hot tub?
A hot tub is a large and self-contained body of heated water. It's sizeable enough to fit anywhere from two people to six and more at any one time. It can be used simply for relaxation, for fun, or for massage or pain relief.
A hot tub typically has jets, but it doesn't have to. The number of jets varies between models, too. It might also have a whole range of other features that make it extra luxurious to use, including lighting, audio, and TV.
You can select between above-ground hot tub designs which have an exterior in wood or plastic; more costly in-ground designs that are incorporated into the landscape; and inflatable models that will cost less and can be stored away in winter but won't offer equally powerful jets nor additional features.
Best overall
Aquarest Spas JacuzziHot Tub
This 20-jet hot tub is made of durable, crack-resistant plastic that's also recyclable. Made in the USA, it seats four in dedicated 'captain's seats', so will work well for a small family.
Best large
Lifesmart LS600DX 7 Person Hot Tub
This is a great option for big gatherings, a huge hot tub with 65 jets and a seven person capacity. It has hundreds of five-star reviews from other users, built-in LEDs, and a dedicated turbo-blaster back massager.
Best for parties
Aquaterra Spas Ventura 96 Jet Hot Tub
This behemoth hot tub has Bluetooth speakers and a subwoofer for music in the evenings. It has both interior and exterior lighting, with 96 jets and space for 6.
What is a Jacuzzi?
Jacuzzi is a trademark; strictly speaking, we're talking Jacuzzi hot tubs. Jacuzzi also manufactures, whirlpool baths and swim spas. But like Coke or Kleenex, the trademark is frequently used generically – in this case to mean hot tub.
Jacuzzi hot tubs always have jets, which is another key difference between them and hot tubs generally since the latter usually - but not always - incorporates jets. Like hot tubs universally, though, they are available in a range of sizes to seat different numbers of people, and models with a range of luxury features are on offer.
Jacuzzi is a brand known worldwide and the company has a history in making hydrotherapy products. The Jacuzzi brothers immigrated to California from Italy in the 1900s. A family member's development of rheumatoid arthritis in 1956 led the brothers to create a hydrotherapy pump to help relieve pain and the first Jacuzzi whirlpool bath was created in 1968. Indoor-outdoor hot tubs followed on and while today's Jacuzzi hot tubs may be used to manage pain, they're also chosen for relaxing and socializing.
However, Jacuzzi tubs are a little trickier to buy than other brands, because you'll need to buy one at a dealership. They're also a lot more expensive than generic models. Jacuzzi tubs start at $6,428 and rise to a wince-inducing $26,217. What's more, that doesn't even include accessories, freight, delivery, installation, tax, or charges from the dealer.
Is a hot tub or a Jacuzzi best for my backyard?
Once you understand that Jacuzzi manufactures hot tubs, but that you can equally choose one from a different brand, you can focus on choosing the right hot tub model for your yard. 'When it comes to choosing a hot tub there are a number of factors to consider,' says Ben Cook, marketing director at Wave.
'Evaluate the available space in your outside area to determine the appropriate size of the hot tub,' Ben advises. 'Consider not only the dimensions of the hot tub itself but also the space required for access, maintenance, and any additional features you may want to incorporate.
'Determine how many people will typically be using the hot tub at once. Hot tubs come in various sizes, accommodating anywhere from two to 10 or more people. Select a capacity that suits your needs and the number of individuals likely to enjoy the hot tub simultaneously.
'Identify the primary purpose of your hot tub. Are you looking for relaxation, hydrotherapy, or socializing? Consider the features that align with your desired experience, such as massage jets, LED lights and temperature control options.
'Look for hot tub models that prioritize energy efficiency,' Ben adds. 'This can help reduce long term operational costs and minimize environmental impact. Insulation, thermal efficiency, and programmable settings are some features to consider.'
Ben Cook is a marketer with almost 20 years' experience of working for some of the world's largest brands. He now works as a Marketing Director for Wave, and is passionate about providing great leisure experiences for his customers.
What luxury hot tub features are there?
Whichever brand of hot tub you opt for, you might want to up the luxury of your purchase. You might consider any or all of these features.
'Colorful LED lighting systems create a soothing and visually appealing ambiance, allowing you to personalize the atmosphere by changing lighting colors to match your mood,' says Hubert Miles, certified pool and spa inspector through NACHI.
'Integrated speakers or Bluetooth connectivity can enhance your relaxation experience with your favorite music or soothing sounds,' he suggests. 'And aromatherapy systems allow you to infuse the water with soothing scents for a multi-sensory relaxation experience.'
Look at control options, too. 'Touchscreen control panels with intuitive interfaces simplify the operation and customization of your hot tub,' Miles adds.
Hubert Miles is a Certified Master Inspector and HUD 203k Consultant with 20 plus years of experience in the home construction field. He is the owner of Patriot Home Inspections and Home Inspection Insider and a certified pool and spa inspector through NACHI
What's important when you're buying a hot tub with jets?
If you want a hot tub with jets, be sure to consider exactly what you want from them. 'Look for hot tubs with strategically placed jets designed to hit your back and shoulders in the most therapeutic spots,' advises Hubert Miles.
'Different jet types provide varying massage experiences, so choosing a hot tub with a diverse range of jets offers more versatility,' he explains.
Note, too, that it's not all about jet numbers. 'Jet quantity sometimes differs from quality; balancing jets and airflow to the number of pumps and power is critical,' says Hubert. 'If massage is your priority, pay attention to this important factor.
Be savvy about maintenance, too. 'Consider the amount of upkeep required for the hot tub, as those with lots of jets are harder to clean than those with fewer jets,' Hubert notes.
And it's also important to check the warranty offered by the manufacturer, he suggests.
Jacuzzi FAQs
Is Jacuzzi a brand of hot tub?
Jacuzzi is a company and the company manufactures a large range of hot tubs along with swim spas, whirlpool baths, and other bath products. While the name Jacuzzi is used generically for any hot tub, not every hot tub is a Jacuzzi hot tub.
Are Jacuzzis high maintenance?
Jacuzzi hot tubs and hot tubs made by other brands aren't particularly high maintenance, but it is important to follow a schedule of care including cleaning a hot tub, checking water chemistry, and shocking a hot tub regularly as well to keep the water sanitized and enjoyable to use.
---
A hot tub is a substantial investment for the yard, and it has an impact on its appearance, too, so whether you choose a Jacuzzi brand model or one from another manufacturer, following the rules for buying a hot tub will make sure your choice is worth the investment and you can profit from the health and wellbeing benefits of a hot tub.
Sign up to the Homes & Gardens newsletter
Decor Ideas. Project Inspiration. Expert Advice. Delivered to your inbox.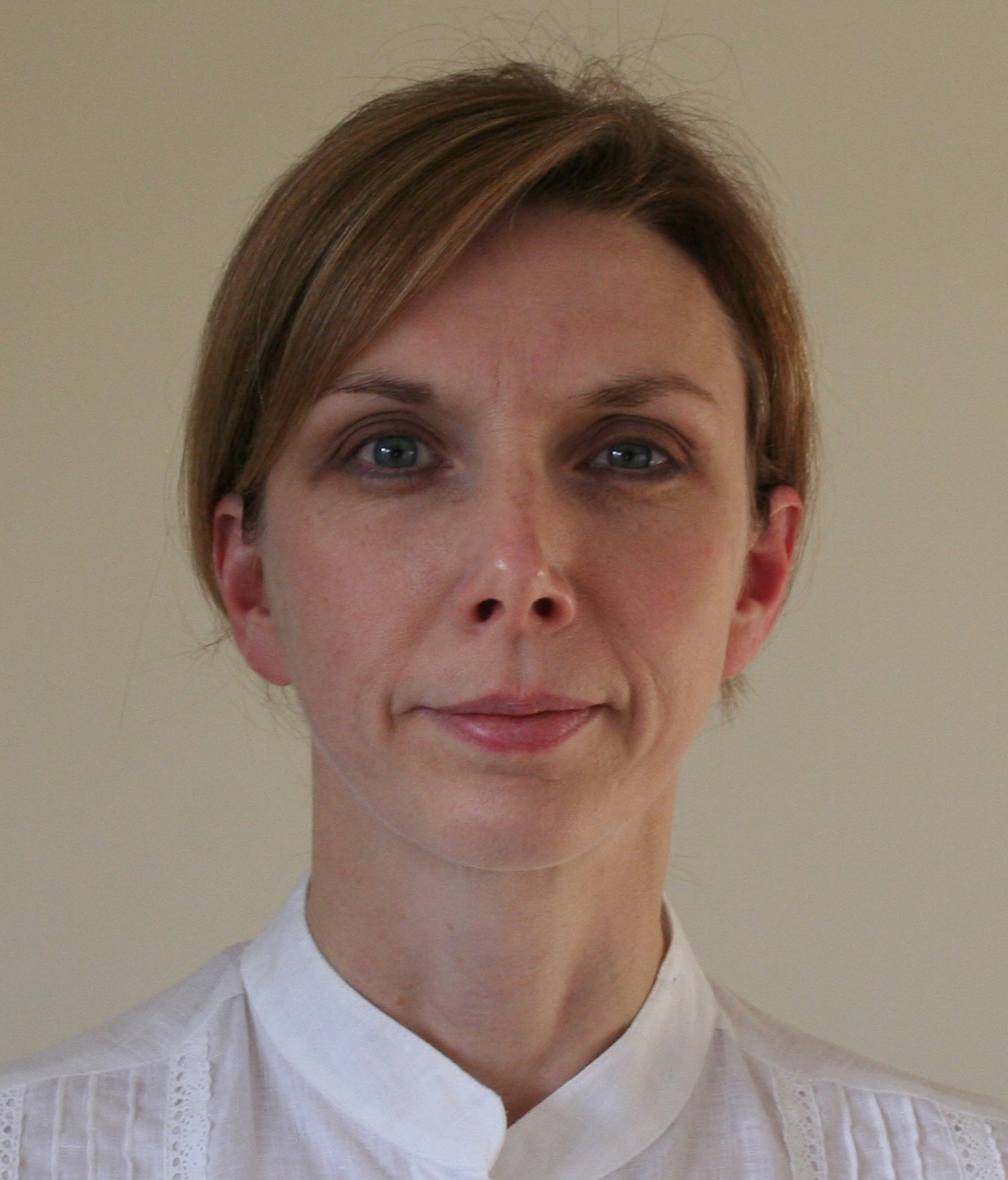 Sarah is a freelance journalist and editor. Previously executive editor of Ideal Home, she's specialized in interiors, property and gardens for over 20 years, and covers interior design, house design, gardens, and cleaning and organizing a home for H&G. She's written for websites, including Houzz, Channel 4's flagship website, 4Homes, and Future's T3; national newspapers, including The Guardian; and magazines including Future's Country Homes & Interiors, Homebuilding & Renovating, Period Living, and Style at Home, as well as House Beautiful, Good Homes, Grand Designs, Homes & Antiques, LandLove and The English Home among others. It's no big surprise that she likes to put what she writes about into practice, and is a serial house renovator.