How to drift plant with bulbs – expert advice for creating a sensational floral carpet this spring
Discover how the professionals create and maintain spectacular carpets of spring blooms in beds and turf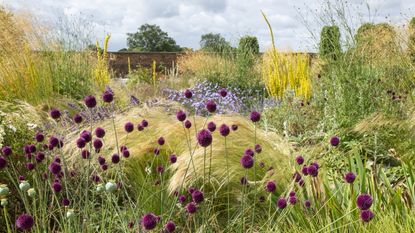 (Image credit: Getty Images/Photos by R A Keaton)
You may have heard of drift planting, but what is it exactly and how can you drift plant with bulbs? An easy way to plant flower bulbs and cover your grass, borders and dappled woodland with swathes of color, this naturalistic planting technique is soaring in popularity, and following hot on the heels of gardening trends such as rewilding and meadowscaping.
So, how can you get the look in your yard, and are there tricks to making these floral carpets last for weeks on end? Well, now is the perfect time of year to learn how to drift plant with bulbs, to transform your yard with some spectacular flower power next spring.
How to get the drift planting effect with bulbs
We delve deeper into this bulb planting technique and ask the experts to reveal their secrets, including which bulbs to use, the best way to place them and how to keep your plants flowering year after year.
What is drift planting?
Ever come across the spectacular sight of densely planted, spring-flowering crocus or narcissi weaving their way through a border or lawn? Well, this is what is known as drift planting. A freeform bulb planting technique that echoes the natural spread of wild blooms such as bluebells, aconites and windflowers across the landscape.
A fun and beautiful way to celebrate spring in your yard, it's a great way to accentuate key garden features, such as statement trees, shrubs and vistas.
'Drift planting is desirable in almost every situation,' explains horticultural expert Peggy Anne Montgomery. 'It mimics nature, and the repetition is soothing to the eye. Bulbs always look better when planted en masse. The flowers can be small, so it takes quite a few of the small ones to show up.'
Planting spring bulbs in this way is often referred as 'stinzenplanten', after the centuries old Dutch practice. Reaching its peak in the 18th century, historical estates and parks in the Netherlands were often surrounded by large flower lawns in spring and early summer. This mass display of (usually imported) bulbs were the ultimate status symbols at homes of the wealthy. Today this planting approach is again soaring in popularity – thanks partly to the general trend for relaxed and natural planting.
Peggy Anne Montgomery is a horticultural professional with more than 30 years of US and international experience in garden marketing and communications. An account executive for the Garden Media Group, she currently represents Dutch Royal Anthos, a trade organization for Dutch bulb growers and exporters in the US and Canada.
Why plant bulbs in drifts?
Planting masses of small bulbs in a lawn, so the bright blooms emerge amongst the blades of grass, is a popular way to bring spring color into a garden. Known as naturalizing, it is just one of several ways to create a floral carpet.
Peggy Anne continues: 'Our bulb lawn blooms for almost three months with a succession of flowers to delight us and the bees. It extends the flowering season of our garden dramatically, and turns our sterile lawn into a wildlife-friendly habitat. No weeding and the bulbs multiply to give us a better show every year.'
Another drift planting option is to weave bulbs through a herbaceous border. The height of your chosen blooms will dictate their ideal position, as Peggy Anne explains. 'Small bulbs such as dwarf iris, glory-of-the-snow and grape hyacinths are ideal for weaving through the front and mid-section of your herbaceous borders. Use taller varieties like allium and lilies toward the back of the border.'
Planting in lightly shaded woodland is another possibility. 'Spring bulbs are perfect for areas like this,' Peggy Anne continues. 'In nature, bulbs often colonize along the forest edge - think winter aconites and spring starflower - taking advantage of the light coming through the leafless trees. If the woodland area is some distance from the home, I would choose larger varieties with bright blooms so they can still be seen.'
Which flower bulbs work best for drift planting?
Choosing the right spring flowering bulbs for this planting method is key. Perennial and bulb expert, Megan Foster, says: 'We love to use bulbs that are more likely to naturalize or perennialize in your landscape, meaning they will come back year after year and also spread by offsets – as the bulb gets bigger it splits off little baby bulbs and those create new plants.
'Over time, this can fill in the impact of the drift you plant,' she explains. 'Dutch crocus, daffodils such as 'Dutch Master' and 'Siberian Squill', and species tulips are great choices. These bulbs also tend to be smaller plants, that are copacetic with the grass in the lawn, and whose foliage blends in more as it dies back when the bulbs go into midsummer dormancy.'
For grand drift plantings, try larger scale blooms in bold shades. Daffodils, tulips and alliums all create a stunning impression, perfect for incorporating into your front garden ideas. Use them to flank a formal driveway, provide heart-racing glimpses amongst shrubs or to frame a gated entrance.
Fancy taking a wilder approach and adding drifts of bulbs in a spot of meadowscaping? Then try snake's head fritillaries with their delicate bell-shaped flowers on top of wiry stems, dreamy English bluebells or the distinctive dark purple alliums (Allium sphaerocephalon) nestled amongst arcing grasses such as miscanthus and pennisetum.
Megan is the category manager overseeing perennials and bulbs for American Meadows since 2019. With a keen eye for color and passion for pollinators, she curates pre-planned gardens for the brand. Her instinct for what gardeners want also drives the spring and fall bulb assortments. She gardens in zone 5 in Vermont.
How to plant a drift of spring bulbs
When drift planting bulbs you can't have too many. More is definitely more. A general guide is to have five to ten larger bulbs (tulips, hyacinths or daffodils) or 15 smaller varieties (crocus, grape hyacinths, snowdrops) per square foot.
Deciding on the best arrangement or shape for your drift is a matter of personal choice, but for dramatic effect its worth taking inspiration from your immediate surroundings.
Esteemed Dutch Landscape Architect, Jacqueline van der Kloet, suggests: 'To integrate bulbs in a natural setting, I think it is always nice if there is an item in the area that can be highlighted by bulbs: a blanket of bulbs under a single tree or a number of trees that can be connected to one another by a meandering ribbon of bulbs. Or a splash of bulbs in the turn of a pathway.'
For a drift to feel natural, bulb expert Megan Foster advises to 'loosely lay out your bulbs along an arc of varying width. Resist the temptation to arrange the bulbs in a long thin line, a little density goes a long way in achieving the end result.'
One way to do this is to lay down a garden hose with its natural curving shape in the general direction you want the drift to flow, then gently toss your bulbs into the curve of the hose.
'Aim for a plump middle range and tapering at the ends,' Megan explains. 'Gently tossing will help avoid regimented spacing, but you can customize it. Then just settle down with your bulb planter and plant them into the required depth, replacing the soil and turf on top.'
For larger planting areas, where individually planting each bulb is unrealistic, you could opt for trench planting. Megan explains: 'You can spade up a swath of turf in chunks (or mulch if in garden bed), remove the top layer of soil to your required depth, then toss your bulbs down, point them up, lay the soil back and recover with your turf.'
How to care for a drift of bulbs
One major bonus of most flower bulbs is they need little aftercare. If planted in a sunny spot with freely draining soil, perennial varieties will happily thrive and multiply if left undisturbed.
'Daffodils tend to multiply quickly, making them the perfect specimen for drift planting or naturalizing,' says plant expert Katie Sunderlage. 'One of the few fall planted items that can grow successfully in warmer climates, some varieties are hardy up through zone 9. Another benefit of planting daffodils is they are deer and pest resistant.'
Good positioning can also play an important role after the bulbs have flowered. 'Think about areas of your yard where you will not feel compelled to mow immediately after the bulbs have bloomed,' says Megan Foster. 'The bulbs need time after blooming to take in nutrients through their leaves.' For the best results, let the foliage die back naturally and only mow once this has faded to brown.
There is a chance that an established drift may produce fewer blooms over time. If you notice this happening it could be a sign to lift and divide the bulbs, providing them with more space to grow.
Operations Manager at Holland Group, managing the customer service department and purchasing, Katie Sunderlage has been in the green industry since 2005 in the Greater Milwaukee area, earning her degree in horticulture in 2008. She has been able to share her love for plants working in multiple garden centers, in sales positions and most recently in an online retail platform at Holland Group.
Can you mix bulb varieties in single drift?
Mixing bulbs in a drift is a great way to add personality to your spring yard. 'Mix them so they bloom in succession, keep to varieties of one single color or go for a real spectrum,' says Peggy Anne Montgomery.
'A mass planting of one variety is also stunning. Most of the early spring flowering bulbs are pastel colors that blend beautifully. The bright yellow of daffodils is vibrant and reflects the light. This is a trick we landscape designers use to bring light to shady parts of the garden.
FAQs
Can you create a drift with fall flowering bulbs?
Absolutely: Crocus, nerines and hardy cyclamen are just some of the fall flowering bulbs that can add a brilliant splash of color, just as the last of the summer blooms are fading.
Colchicums are another favorite. With their large pink, white and purple goblet-shaped blooms, these flowers may look delicate but are actually tough enough to push up through ground cover plants such as comfrey and periwinkle. Scatter these fall beauties in the lawn, under deciduous trees or meandering through a dry garden.
---
Bulbs offer so much versatility when it comes to planting variations, and there are many more options to explore. If you have a smaller space in which to garden, you might be thinking about including bulbs in your spring planter ideas or the best way to plant bulbs in pots for a blaze of spring colour.
Sign up to the Homes & Gardens newsletter
Decor Ideas. Project Inspiration. Expert Advice. Delivered to your inbox.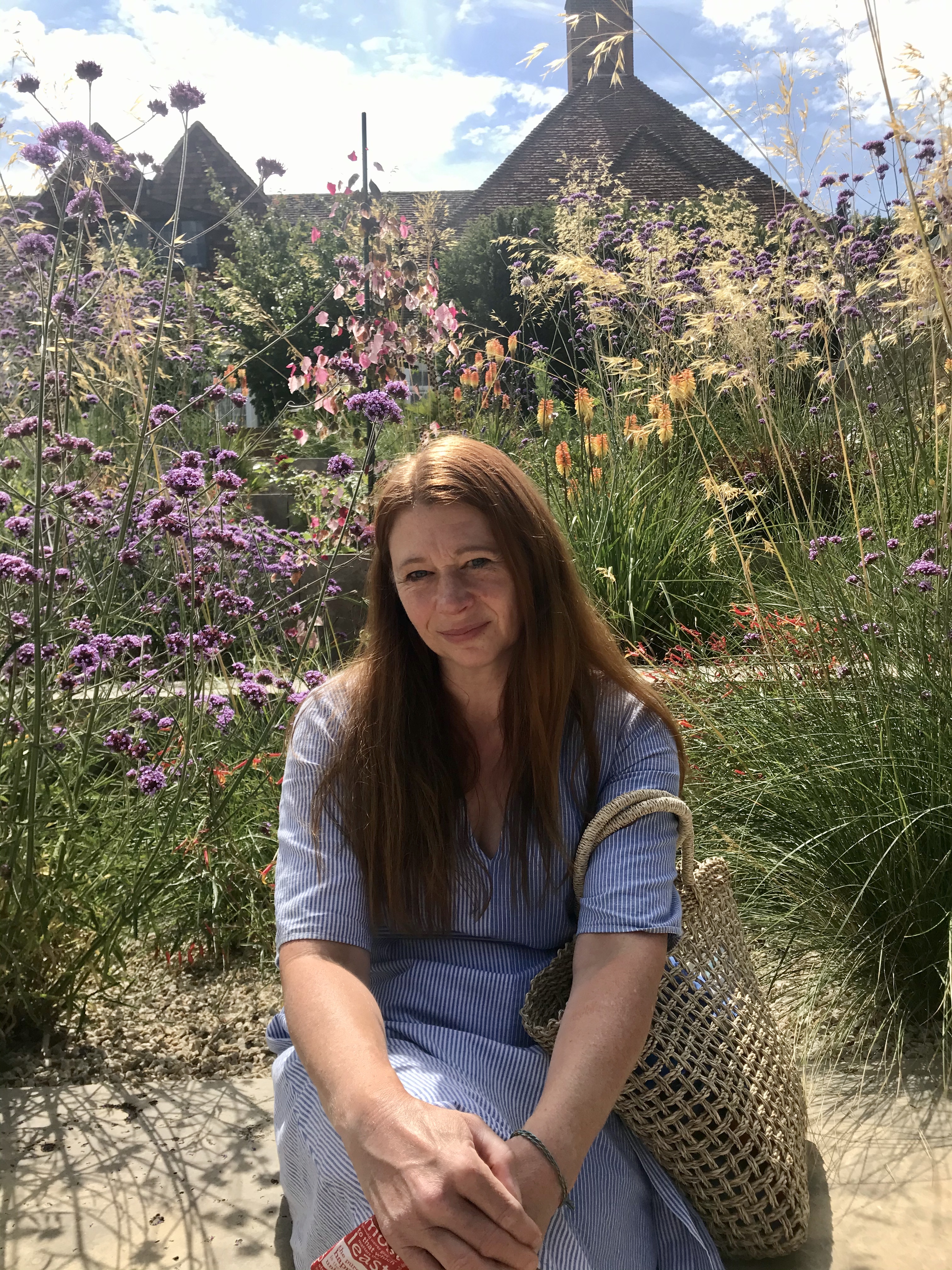 Jill Morgan has spent the last 20 years writing for Interior and Gardening magazines both in print and online. Titles she has been lucky enough to work on include House Beautiful, The English
Home, Ideal Home, Modern Gardens and Gardeningetc.com. Although much of her career has involved commissioning and writing about reader homes and home improvement projects, her
everlasting passion is for gardens and outdoor living, which is what she writes about for Homes & Gardens.