How to hide pool equipment – 6 tidying tips for a sleek poolside
From storing pool pumps to surface skimmers, these solutions for hiding pool equipment will make a relaxing retreat in any backyard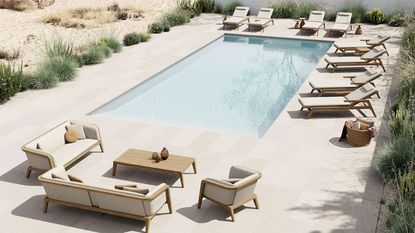 (Image credit: Go Modern Furniture)
Sign up to the Homes & Gardens newsletter
Decor Ideas. Project Inspiration. Expert Advice. Delivered to your inbox.
Thank you for signing up to Homes & Gardens. You will receive a verification email shortly.
There was a problem. Please refresh the page and try again.
A backyard swimming pool, when designed well, can make any home feel like a luxury hotel – but on-display pool equipment can put a dampener on their appeal.
Perfecting your pool ideas means finding the best storage solutions for everything that comes with this luxury – from pool pumps to pool toys.
Here, garden experts and professional organizers explain how to hide pool equipment in any backyard for a clutter-free poolside.
How to hide pool equipment
Whether you made some pool planning mistakes and forgot to build in storage, or simply want to upgrade your pool area ideas, good organization can completely transform your space.
1. Disguise equipment behind decorative screens
Garden screening is a simple way to conceal pool equipment – both big and small, while also adding a sculptural element to your backyard. What's more, they can double up as an additional layer of privacy, perfect for shielding your pool time from any overlooking neighbors.
'Not just a simple cover-up, they provide a harmonious blend with the yard's theme, while also offering wind and weather protection to the equipment,' comments Bryan Clayton, garden expert and CEO of GreenPal. 'You can get creative and decorate it with a mural, keep it simple for it to blend into your yard, or even go natural by using the best shrubs for privacy.
2. Stow tools away in storage benches
We usually think of storage benches for bedrooms and entryways, but they can be practical poolside additions for keeping smaller pool equipment like skimmers and pool toys contained, suggests Wendy Wang, owner of F&J Outdoors.
'These are excellent multi-functional options that double up as seating, perfect for drying off after a dip, or taking a break between laps.'
Having yours built as a sectional? Have lift up seats with plenty of hidden storage beneath.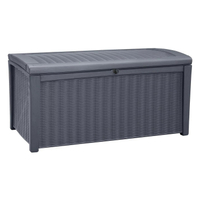 Keter Borneo Storage Box Bench | $129.99 at Walmart
This storage bench is ideal for hiding away commonly used pool tools and toys. Just be sure to measure your equipment before making a purchase to make sure everything will fit.
3. Hang tools on a fence
Garden fences don't have to be reserved for your perimeter, Lindsey Mahoney, DIY expert and founder of Building Bluebird reminds us.
'In my own backyard, the pool's mechanical equipment was out in the open so we camouflaged it by installing a cedar fencing front. Not only did this hide the mechanicals, but it also helped to redirect the noise coming from the pool pump.
'On the back of the fence, we attached hooks to store the pool brush and skimmer, like these tool clips from Amazon. On the front of the fence, we added hooks to hold the pool towels,' she adds.
Lindsey is a DIY lover, licensed realtor, and founder of the Building Bluebird blog. The Building Bluebird is a community where people can find detailed tutorials and home decor inspiration. Her goal is to create budget-friendly, beautiful spaces that inspire others to design a home that brings them joy every day.
4. Store tools in pool houses
One of the most common backyard storage ideas is, of course, a humble shed. When it comes to pool equipment, this is one of the best options for keeping it out of view but comes with the added benefit of offering some degree of soundproofing – ideal for concealing pool pumps, adds Bryan Clayton, yard expert.
'Whether you have a shed or a fancier custom pool house, they can add a great architectural feature to your yard. It's a win-win!' he says.
5. Style out strategic landscaping
Every backyard needs landscaping to make the most out of the space and create a quiet oasis, but you can also utilize the best plants for privacy to create a barrier between yourself and your pool equipment, suggests Wendy Wang, of F&J Outdoors.
'I recommend choosing fast-growing plants or evergreens which maintain coverage all year round,' Wendy suggests. 'But remember, it's important to avoid plants that shed leaves excessively to prevent damage to pool machinery, and regularly clean the area to ensure debris or pests are wreaking havoc on your equipment.'
6. Think long-term with an underground pool plant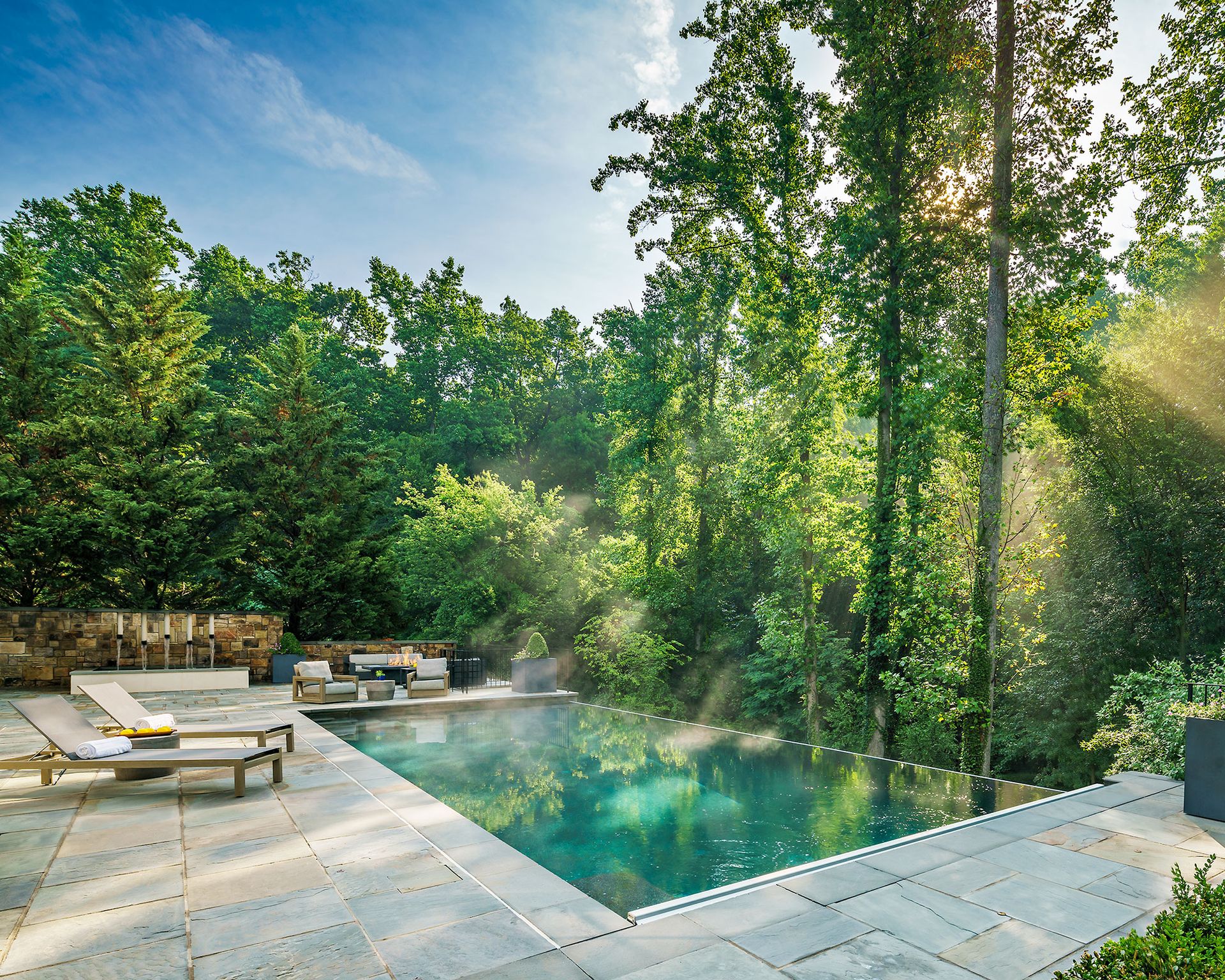 When planning a pool, you may wish to consider using the ground beneath your yard to conceal pool equipment and machinery – so long as your property allows, suggests Becky Decker, a landscaper and founder of GardeningHood.
'Underground enclosures are designed to house pool equipment beneath the ground, leaving your garden free from any visual distractions. It is important to entrust a job like this to trained professionals, who can guide you through the installation process and ensure that the equipment remains easily accessible for maintenance purposes.'
FAQs
What is the best way to hide a pool pump?
When concealing a pool pump, you can hide it behind a screen or fencing, or cover it with a custom cover that can also block out noise. When covering the pump, make sure you still have easy access to it for maintenance purposes, and the cover has air holes to allow for good circulation to prevent overheating – especially in summer.
How do you soundproof pool equipment?
Pool equipment noise can be dampened by using soundproofing materials on the inside of a cover, ideal for soundproofing pumps and concealing their ugly outer shell. Acoustic foam panels are best for this job, and can be cut to size to fit easing into existing covers – just be sure to leave spaces between the panels to allow excess heat to escape. This may reduce the soundproofing effects marginally but is essential to keeping your pool equipment in top condition.
---
Covering up your pool equipment is vital for more than just the aesthetics of your yard. Effective covers also help to protect your tools from the elements so they continue to serve you for longer. This is particularly important or equipment as expensive as a pool pump or pool vacuum.
Sign up to the Homes & Gardens newsletter
Decor Ideas. Project Inspiration. Expert Advice. Delivered to your inbox.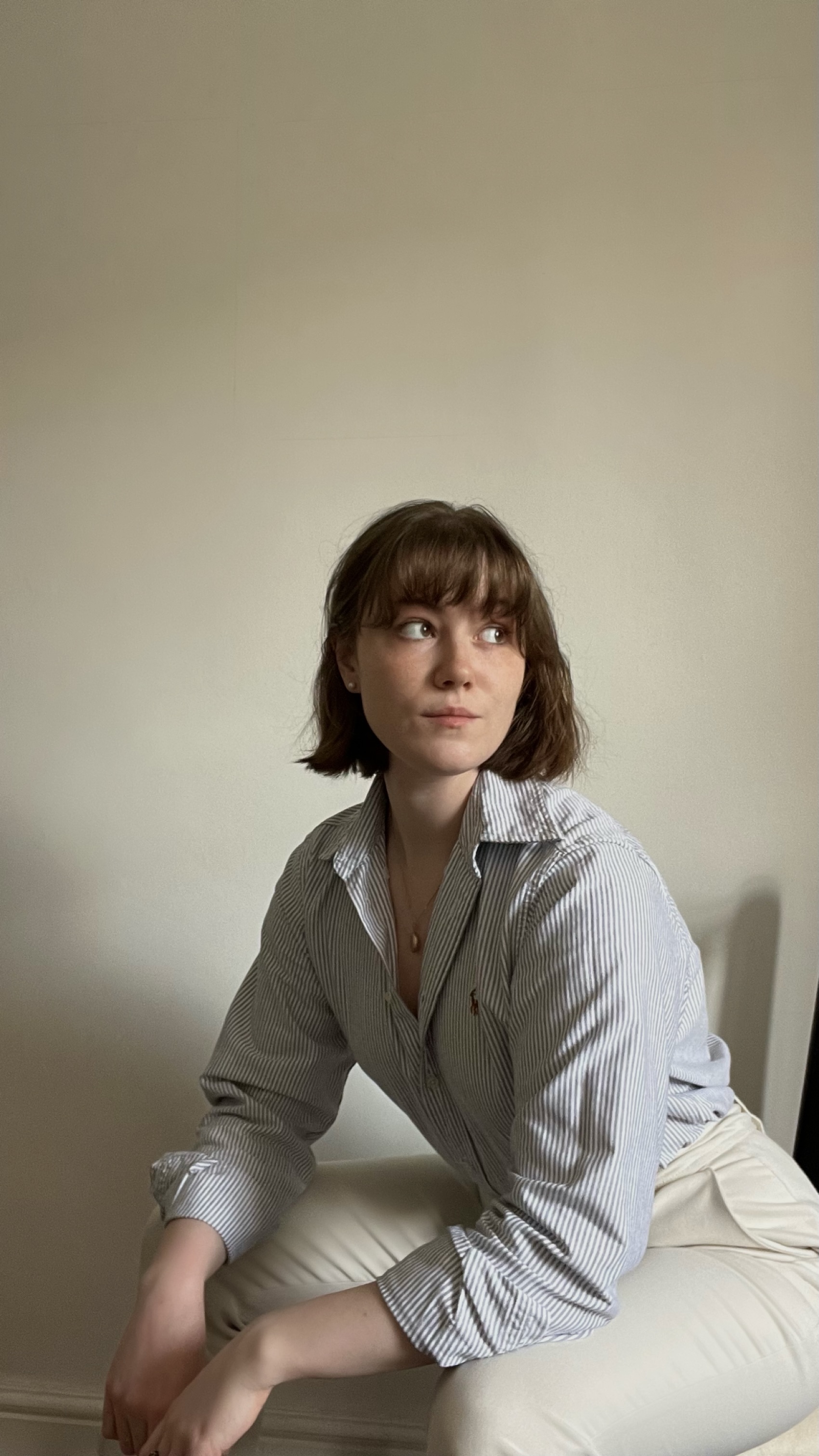 Chiana has been at Homes & Gardens for a year, having started her journey in interior journalism as part of the graduate program. She spends most of her time producing content for the Solved section of the website, helping readers get the most out of their homes through clever decluttering, cleaning, and tidying tips – many of which she tests and reviews herself in her home in Lancaster to ensure they will consistently deliver for her readers and dabbles in the latest design trends. She also has a first-class degree in Literature from Lancaster University.