Plants for privacy – 10 ways to hide an eyesore or screen your yard from view
From dense evergreens to flowering hedges, these privacy plants will hide your yard from nosy neighbors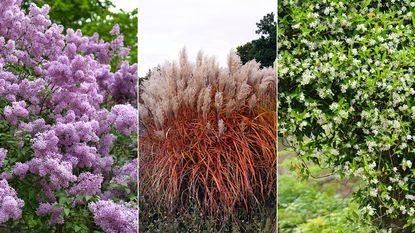 (Image credit: Alamy Stock Photo)
You've found your perfect backyard, but there's building going on in the next plot and you don't want to have to look at it – or have the neighbors overlooking your next backyard party. But a tall fence is not always the best option for screening out an undesirable view. Why not choose a more natural solution and grow privacy plants that are both practical and beautiful?
There are plenty of options for a solid, natural screen, using fast growing, densely leaved privacy shrubs and trees. Within a few years, you'll have a deep green boundary as the plants knit together. You can decide how tall your privacy screen gets and adapt the pruning regime to suit. However, fast-growing plants can get out of control if not properly maintained; and they can also create dense shade, leaving no options to grow anything else underneath them. They are a good solution for larger landscapes, but for smaller yards, you can be a little more creative with your choices.
Don't automatically assume that the only option is to block out the view. Think in terms of distraction too. If you plant a varied mix of evergreen and deciduous shrubs and trees of differing heights, colors and textures, you will create a tapestry effect that works as an attractive screen. This will filter the view and the light and allows for underplanting.
Create a secluded yard with these plants for privacy
Mixed planting offers more of a whole garden screening solution that can be adapted for larger and smaller yards to suit your style.
With these screening plants, you'll find that you have so many great things to look at through the growing season that you won't notice the view beyond your boundaries.
1. Bamboos (phyllostachys)
Best for: Smaller, urban yards and containers
Height: 15-25ft
Spread: 8-15ft
Hardiness: USDA 7-11
Bamboo often gets a bad press for being an invasive plant. However, clump-forming bamboos are easier to manage and they are invaluable for screening in small backyards.
They tick many low-maintenance boxes, look good in containers (which can also prevent bamboo from spreading) and bring height and elegance with a narrow, upright leaf canopy. This offers a gentle privacy and works for large containers too. Planted in a row of pots, they can be a very effective way of creating some patio privacy.
Species such as black stemmed Phyllostachys nigra (available from Fast Growing Trees), golden P. aurea and the stripey P. aureosulcata look stylish planted against colored walls or fencing – trim the lower branches and prune out alternate stems for maximum effect.
2. Thuja occidentalis (Eastern arborvitae)
Best for: Evergreen hedging screen
Height: Up to 30ft
Spread: Up to 5ft
Hardiness: USDA 3-7
The Eastern arborvitae is recommended by the Morton Arboretum as 'one of the few evergreens that will grow in sun or light shade. There are several cultivars that vary in height and width.'
Mostly narrow and columnar in habit, these evergreen trees or shrubs offer a hedging option with a uniform habit that will give a fast, dense garden screen. It will require little maintenance beyond a yearly prune to keep it to the desired shape and height, and is a great way to make a backyard more private without a fence.
With different cultivars, ranging in size from 18in to 30ft, choose the taller specimens according to the height of the screen you want to create.
Thuja occidentalis 'Emerald Green', available from Fast Growing Trees, will create a dense screen, can reach an eventual height of 10-15ft, and will grow well in zones 3-8.
3. Juniperus virginiana (Eastern red cedar)
Best for: Large landscapes
Height: 60ft
Spread: 20ft
Hardiness: USDA 3-9
Recommended by the Morton Arboretum, this is a 'tree-form juniper that can provide screening when a taller plant is needed.'
It's a tough North American native that tolerates full sun, exposed areas and poor soil types. However, it is a large privacy tree and therefore needs space to accommodate its full span. At full maturity, it will provide a dense, evergreen screen, capable of hiding neighboring eyesores.
Juniperus virginiana 'Brodie', available at Fast Growing Trees, is hardy and will grow well across the US. It can reach heights of 25-45ft at maturity.
4. Miscanthus (maiden grass)
Best for: Light screens in sunny borders
Height: 7ft
Spread: 4ft
Hardiness: USDA 5-9
Tall plumes of miscanthus look so effective planted in larger groups. On reaching full height, they work well as a light, airy and highly decorative screen, blurring boundaries very effectively. They can also be a good option to create some delicate screening for privacy in a front yard too.
The winter silhouettes of the fading flower plumes extends the interest – and the distraction factor. Try 'Malepartus', from Nature Hills, for its hardiness and reliability in drought or humid conditions. 'Gracillimus', from Fast Growing Trees, gives a more subtle effect.
5. Trachelospermum jasminoides (star jasmine)
Best for: Smaller gardens
Height: 6ft
Spread: 7ft
Hardiness: USDA 8-10
In smaller yards, where you don't have the space for a hedge or tree, use trellis (or even a planter box with trellis) to support evergreen star jasmine and extend the height of your fence or wall.
This is a slower growing climbing plant in cooler zones, so it won't take over, although growth is faster in the southern states. It will reward within a few years with glossy evergreen leaves to create a year-round screen.
In summer you get the added bonus of white, starry, powerfully scented blooms that will fill your yard – and that of the neighbors you might be trying to screen out! To get a head start, you can invest in larger specimens already trained on a trellis framework. Star jasmine is available at Nature Hills.
Another option for smaller spaces is to use privacy trees in pots to help screen a seating space from view, for example.
6. Magnolia
Best for: Larger gardens, evergreen screening
Height: 60ft
Spread: 30ft
Hardiness: USDA 6-9
Choose magnolias as flowering screens for larger gardens. In milder areas, they will hold onto the huge, glossy green leaves year round and make a beautiful distraction from any neighboring eyesore. With enormous white, cup-shaped, scented blooms in early summer, this is a very elegant tree. It has a broad span and is a slow-grower – allow space for it to expand to its full mature size.
Nature Hills recommends the cultivar 'Edith Bogue' as a cold-hardy southern magnolia that's also suitable for smaller gardens.
7. Ceanothus (California lilac)
Best for: Drought tolerance
Height: 20ft
Spread: 20ft
Hardiness: USDA 9-10
The evergreen California lilac will bring year round privacy with a burst of late spring flowers. With small dark green leaves, ceanothus makes a good choice as a standalone specimen or for informal hedging plants planted along boundaries – they require minimal pruning and are a good choice as a drought-tolerant shrub. But they require full sun to reach their potential – or plant against a warm wall in cooler zones.
Ceanothus x 'Ray Hartman' from Nature Hills has deep glossy green leaves to ensure color and interest throughout the year, while in early spring it has bright blue flowers.
8. Syringa (Lilac)
Best for: Scented screening
Height: 10-12ft
Spread: 10-12ft
Hardiness: USDA 2-7
Lilacs are flowering deciduous trees for small gardens that look great planted en masse to create a beautiful, scented privacy hedge. Or combine them with a mix of hedging plants for seasonal interest in spring and early summer.
With a range of shades from white through classic lilac to deeper purples, lilacs can work in larger and smaller gardens.
Nature Hills recommends Syringa x hyacinthiflora 'Pocahontas' for early spring flower power and suggests planting in a 'series of staggered rows to fill a wide, open area with magnificent spring blooms while blocking noise, prying eyes and slowing wind.'
9. Cornus mas
Best for: Distraction screens/flowering hedges
Height: 25ft
Spread: 20ft
Hardiness: USDA 5-8
A recommendation from the team at the Morton Arboretum, Cornus mas is a large, deciduous, spring-flowering shrub that is very amenable to pruning and can make a good hedge or screen.
Sharon Yiesla, Morton's Plant Knowledge Specialist, recommends the cultivar 'Golden Glory' which has a more narrow, upright form. With a dense covering of small, acid yellow flowers on bare stems in spring, bright green leaves follow to create an attractive and less commonly seen garden plant for privacy.
10. Tilia cordata
Best for: Pleaching and 'hedges on stilts'
Height: 20-30ft
Spread: 15-20ft
Hardiness: USDA 4-7
Create a 'high hedge' with pleached limes to screen out neighboring buildings. Use lime trees trained and clipped as single stem with conjoined branches above. This architectural form looks good even when the leaves drop over winter.
Many alternative trees and shrubs can be used as well as traditional limes and hornbeams for pleaching – you might also find olives, crabapples and persian ironwood in this form.
It's a classical European garden style that brings a formality to your garden but can also look strikingly contemporary in smaller yards. While it's a long term investment, and requires some expertise to maintain, you can buy trees already pleached that give you the framework to start out with and keep pruning to the required shape.
What can I plant to stop being overlooked by my neighbors?
Use a mixture of plants and different heights to create an attractive and interesting screen for your yard. Consider a mix of shrubs and small trees with different flowering times, leaf coloring and shapes, so that your screen is not just functional, but also adds to your yard with interest throughout the year. The right combination will bring in pollinators and other wildlife too.
The Morton Arboretum advises, 'diversifying plantings to reduce the possibility of diseases and insects. Using a mixture of these plants may provide for a healthier planting over the long term.'
How do I choose the right plants for a privacy screen?
First, consider the soil and light levels in your garden, to make sure you get the right plants for your growing conditions. Second, think about the size of your garden and the area that you want to screen out if you don't want to make what could turn out to be an expensive garden privacy mistake. While you might want to hide from your neighbours or block an unsightly building or view, a solid evergreen screen might be too dominant in smaller spaces.
Deciduous or flowering climbers, trees and shrubs can be very effective, adding height and interest and filtering out the view, rather than blocking it out. You can also underplant them with other perennials and annuals to create another layer of distraction.
---
If you want to create backyard privacy without blocking light, do bear in mind that some of the denser evergreen plants for privacy might not be your best option.
As is the case when choosing any plant, shrub or tree for your yard or garden, think about your needs, the space you have available, and whether you want added interest in the form of seasonal flowers or colorful foliage.
Sign up to the Homes & Gardens newsletter
Decor Ideas. Project Inspiration. Expert Advice. Delivered to your inbox.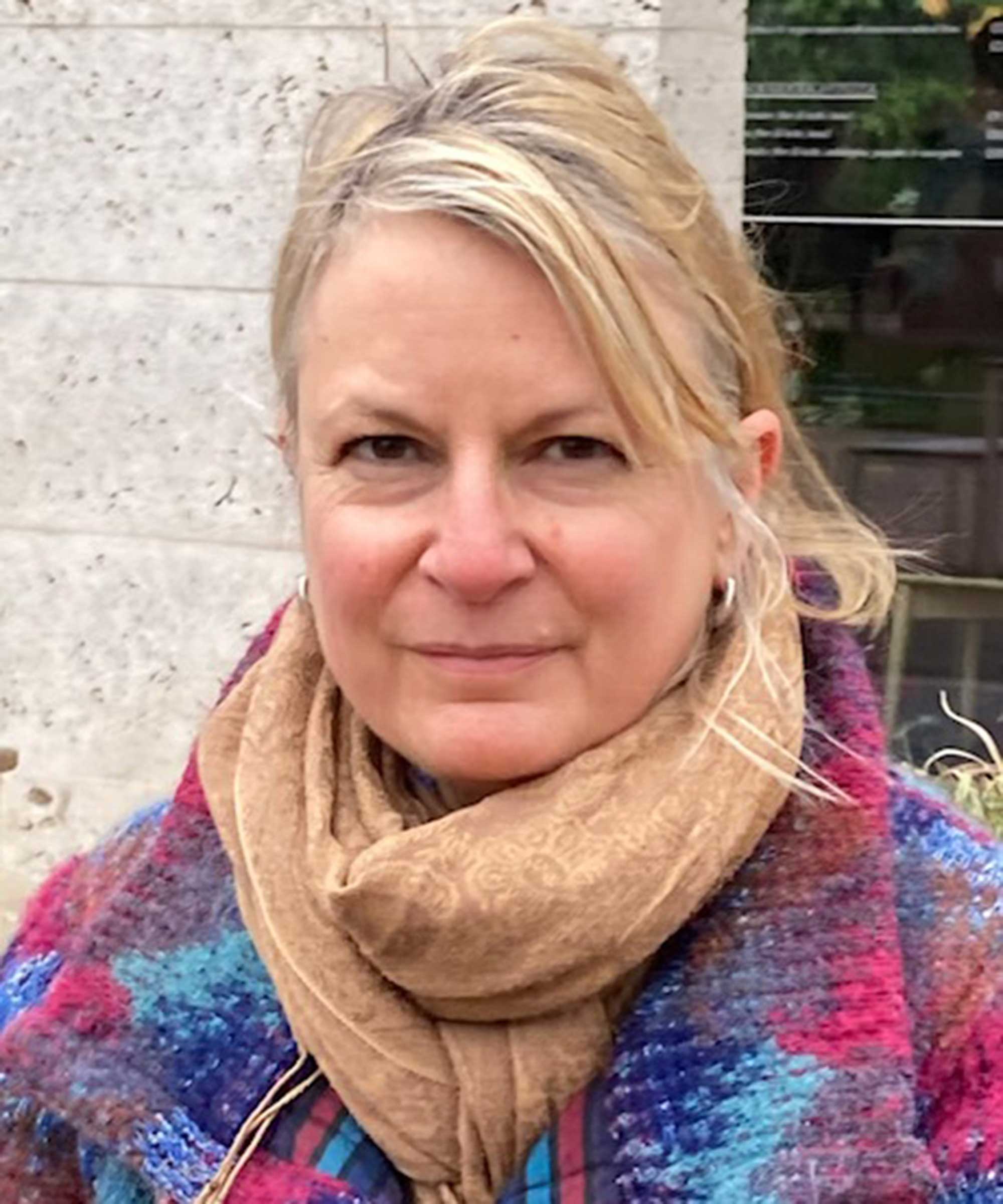 In her years of gardening, Camilla has designed planting schemes for gardens large and small in and around London, written about plants and how to grow them, and worked on BBC gardening TV shows in the UK. She's also works as a therapeutic horticulturist, teaching growing for wellbeing and mental health.