How to make a backyard look more expensive – 5 budget-friendly ways
Give your outdoor space a high-end look for less with these tips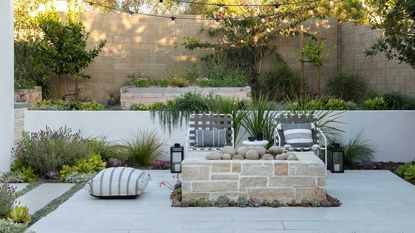 (Image credit: Sacha McCrae / Design: Living Gardens)
A luxurious look for a backyard is something many of us aspire to, but the costs of materials, plants and features that fit this aesthetic can easily add up. However, with the right tips and tricks, it's possible to create a space that looks expensive without splurging all your savings.
When it comes to curating elegant backyard ideas that give a high-end impression, it pays to give the space as much consideration as you would for a room indoors. 'I always advise clients and customers to put as much effort into the design of their outdoor living spaces as they do their indoor living spaces,' says design expert Kathy Kuo.
'That doesn't necessarily mean you have to spend the same amount, but just consider all of the decor details on your patio or deck the same way that you would in your living room. An outdoor rug to anchor the space makes a huge difference, as does proper outdoor lighting – and not just fairy lights! – and taking the time to style your table tops and add outdoor pillows in coordinating colors to your outdoor seating. By prioritizing these details, you'll instantly end up with a result that looks upscale and cohesive.'
A former professional gardener and allotment grower, Holly now spends her days writing about plants and outdoor living for Homes and Gardens. She loves exploring new gardens and keeping an eye out for upcoming backyard trends, and particularly favors prairie-style planting alongside contemporary hardscaping.
5 ways to make your yard look more luxurious
I spoke to industry experts to get more insider insights on ways to make a backyard look expensive: try these tips in your own space and it'll be transformed.
1. Create a focal point
Make your outdoor space stand out with a unique focal point, such as a water feature or a sculpture, recommends Hanna Bell of the Gardeninghood.com blog. 'These features can add a wow factor to your backyard and help create a sense of luxury.
'Adding a fire pit to your backyard is an easy way to create an upscale look and feel,' she continues. 'You can choose a gas or wood-burning fire pit to fit your budget and style. Fire pits provide a great gathering place for friends and family and can help keep you warm on cool nights. Plus, you can use it to cook s'mores, adding a fun twist to your outdoor space.'
For practicality and style points, you could also consider an overhead cover. A louvered pergola can create a brilliant focal point in your outdoor space and add elegance and sophistication, says Stacy Elmore, the Co-Founder of The Luxury Pergola. 'It provides a beautiful structure for outdoor entertaining, relaxation, or dining while adding a touch of shade and protection from the elements. With a variety of customizable options available, you can create a luxurious and comfortable outdoor living area that looks like it cost a fortune.'
And if you live in a hot climate, how about adding a small plunge pool to your outdoor space? 'We love the focal point that our pools provide,' says Karen Larson, the Co-Founder of Soake Pools. 'They become a destination, a gathering place, as well as an oasis for cooling off (or heating up) depending on the season. To top it off, they leave space for other beautiful outdoor features for gardens, since they don't take up much space!'
2. Simplify your planting choices
Cramming a wide range of flowers into your space can offer a whimsical and romantic feel. But often, less is more for a luxurious look – so consider simplifying your choices to a few select varieties, and planting them en masse.
'Modern landscape design often utilizes a small selection of plants, repeated in purposeful ways,' says Landscape Designer Ben Bowen of Ross NW Watergardens.
'If you have an area that is just full of plants you can remove many of them, perhaps leaving just a few key shrubs or small trees. Then plant around them with a ground cover or low ornamental grass. Here in Portland, we might use Mondo grass [try Nature Hills] or New Zealand sedge [also available at Nature Hills] for this, but in your area the best choices may differ. The key is bold simplicity, something that characterizes many high-end gardens.'
Ben Bowen is a third generation landscape designer. He is the sole designer for his family firm, Ross NW Watergardens, which is based in Portland, Oregon. Ross NW Watergardens specializes in designing and building Japanese-inspired and modern gardens. When not designing, Ben is watching basketball with his wife and 4 sons.
3. Stick to a theme
'Nothing makes a yard look perfectly luxurious like a common theme,' says Mark Bradley, the CEO of Landscape Management Network. 'Your outdoor furniture, for example, doesn't all have to be the same material or color, but should have something that ties each piece together.
'You don't have to spend a lot of money on your outdoor furniture; if it's well-kept and every piece complements each other piece, it will look far more expensive than it actually is,' he adds.
For instance, you may wish to use lots of white for a clean, modern look (as above); include plenty of natural textiles throughout your decor; or look for planters and furniture with matching metallic details. Perhaps you want to stick to a jewel-tone color theme, in which case, you could extend the scheme to your planting choices as well as your soft textiles.
4. Pick materials that have a luxe feel
Materials can make all the difference in a backyard, so choose wisely, for both your hardscaping and decor.
Paving is perfect for that clean, modern look. Costs can vary hugely, so you'll likely find something that can fit your budget as well as elevate the look of the space. Large formats and minimal, sleek finishes are an easy route to an orderly aesthetic.
'Stick to colors such as white, beige, gray, or black,' advises Emma Putrimas, Vice President of Product and Design at Teak Warehouse. 'These colors create a calm and timeless atmosphere that can be easily accented with natural materials.'
She recommends implementing wood, stone, linen, and cotton into your outdoor decor. 'These materials are both beautiful and durable, and they add texture and warmth to any space.'
Metal is another option that can give a space that expensive look. 'Corten steel, in particular, has been widely used in high-end gardens to create retaining walls, water fountains, and fencing,' says Ben Bowen. 'While using corten in those applications is expensive, there are many reasonably-priced corten pots, planters, and fire pits.'
1.
Charcoal Ceramic Ridge Planter
9" in diameter, this large earthernware pot is perfect for a minimal-chic aesthetic. The organic texture adds an artisan touch, while the dark color makes it well-suited to modern schemes.
2.
Add the perfect finishing touch to your patio or deck with this indoor/outdoor, stain-resistant, washable rug from Ebern Designs. The natural color and tactile texture complement all sorts of backyard styles.
3.
This modern fire pit is made from iron, and has a useful space for storing logs underneath. It's a great option if you're looking for a standout focal point in an outdoor living space.
5. Keep on top of maintenance
'The little details make a huge difference, especially when it comes to making your outdoor space look more valuable than it actually is,' says Mark Bradley of Landscape Management Network.
'Do not neglect small things like regularly mowing your grass [our guide to the best lawn mowers will come in useful if you need a new tool for the job], keeping your hedges and bushes trimmed, and keeping the space organized and things like garbage bins out of sight.' If you don't have the time or energy to accomplish these tasks, hire a reputable landscape contractor to regularly maintain your yard, Mark adds. This is a great way to keep your plot looking like a million bucks while spending substantially less than that.
Ben Bowen agrees on the importance of maintenance. 'A very basic garden, well taken care of, can become something special. Perhaps the highest impact method you can apply to your garden is hand pruning key shrubs and trees. You will need to find a skilled aesthetic pruner or learn how to do this yourself. As your trees and shrubs are shaped, their natural structures are revealed and enhanced. They are no longer simply plants but become sculptural elements that elevate the entire garden.'
Wooden fences and features and plain garden walls can also be spruced up for a low expense by giving them a clean and a fresh lick of paint. Remember to declutter your backyard regularly, too.
---
Overall, making a backyard look expensive doesn't mean it has to be. Keeping it well-maintained, adding a few select accessories, and finding ways to tie features together will all help to curate a cohesive, considered effect. The result will not only be a more luxurious yard for you to relax and entertain in but also, if you're looking to sell, it could give your plot the upper hand when being viewed by prospective buyers.
Sign up to the Homes & Gardens newsletter
Decor Ideas. Project Inspiration. Expert Advice. Delivered to your inbox.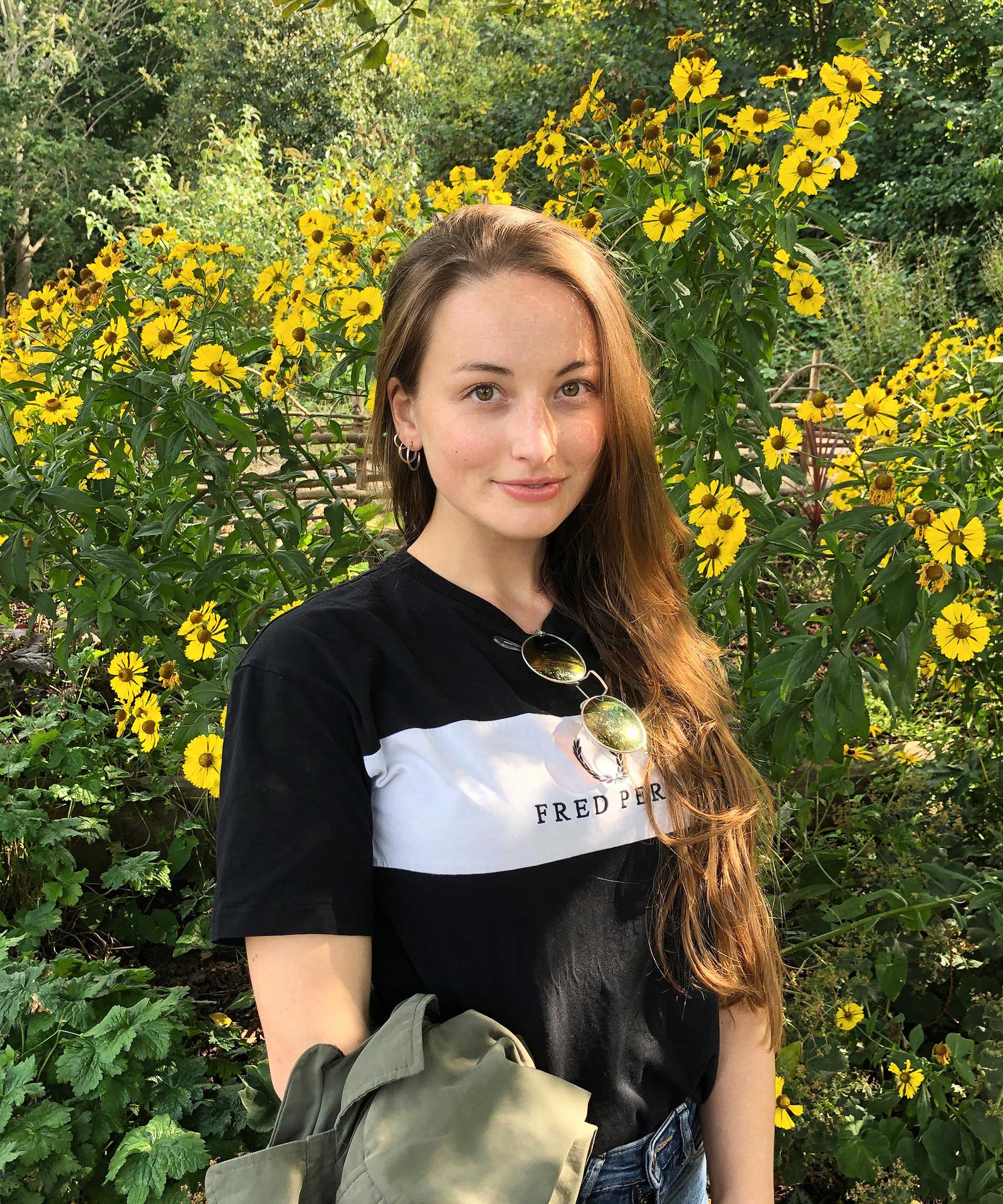 Freelance Gardening Writer
The garden was always a big part of Holly's life growing up, as was the surrounding New Forest where she lived. Her appreciation for the great outdoors has only grown since then; over the years, she's been an allotment keeper, a professional gardener, and a botanical illustrator. Having worked for Gardeningetc.com for two years, Holly now regularly writes about plants and outdoor living for Homes & Gardens.