What's the best patio shape for my backyard? 8 designs that will work in spaces big and small
From angular designs to gentle curves, there are plenty of patio shapes to choose from for your backyard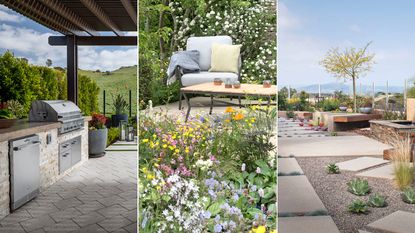 (Image credit: Promised Path Landscaping/Jacky Hobbs/Promised Path Landscaping)
Sign up to the Homes & Gardens newsletter
Decor Ideas. Project Inspiration. Expert Advice. Delivered to your inbox.
Thank you for signing up to Homes & Gardens. You will receive a verification email shortly.
There was a problem. Please refresh the page and try again.
When designing a patio for your outdoor space, there are a few questions to tick off your list. What materials will you choose? What will you use the space for? And arguably one of the most important questions to answer from a landscaping and design perspective: what shape will the patio be?
According to Ivo Iv, owner of Decor Home Ideas, there are several factors to consider. 'One of the most important is the size and shape of your backyard. A small, rectangular backyard might benefit from a square or rectangular patio, while a larger, more irregularly shaped backyard might be better suited for a freeform or angular patio.
'Other factors to consider include the style of your home, your personal preferences, and the intended use of the patio. A rounded or curved patio can create a more intimate and inviting space, while a split-level or connected shape can help define different areas of the patio for different activities,' adds Iv.
8 patio shapes to suit every backyard
No matter the layout of your backyard or your style preferences, you'll find the ideal patio shape for your backyard landscaping in this list.
1. Rectangular
Rectangular styles are one of the most common patio shapes, usually fitting well with the existing shape of your home and maximizing space. If you want your patio to blend seamlessly with your home to create that indoor-outdoor living feel, rectangular patios are perfect for achieving that vibe.
Iv recommends rectangular patios for smaller backyards too. 'These shapes are simple and efficient, and can help maximize the use of space in a small backyard. Additionally, a square or rectangular design can help make a patio look bigger by creating the illusion of more space with a clear, defined area for outdoor entertaining or relaxation.'
2. Square
Depending on the size and structure of your outdoor area, a square patio may be a better fit. Square patios help you to make the most of a space in a simple and effective way, so can be a smart option for small patios.
Square patios are also typically easier to decorate due to the inherent symmetry, making your outdoor seating and entertaining area the focal point of the space.
Helen Godsiff, brand manager at composite decking specialist Eurocell, recommends considering positioning of the space too. 'A key point to consider about positioning is the time of day you intend to be using the patio, and where the sun lands at that point. You don't want to design a patio that sits in the shade all evening when you're hosting dinner, and likewise for morning sun with your morning coffee.'
3. Round
For those who prefer a more organic look but want the space-saving benefits of rectangular or square patios, a round or circular patio is the perfect compromise. Rounding off any sharp corners in your square or rectangular patio instantly softens the space, so this design can be better suited to more informal patio planting or meadow-style backyards.
According to Iv, 'this shape can soften the lines of a backyard and create a more organic, natural feel.' However, as this is one of the less common shapes, rounded patios can be trickier to construct – especially if you are planning to build a patio on a DIY basis.
Ensure you have the right tools for the patio flooring materials you are using to avoid asymmetry and construction issues later on.
4. Curved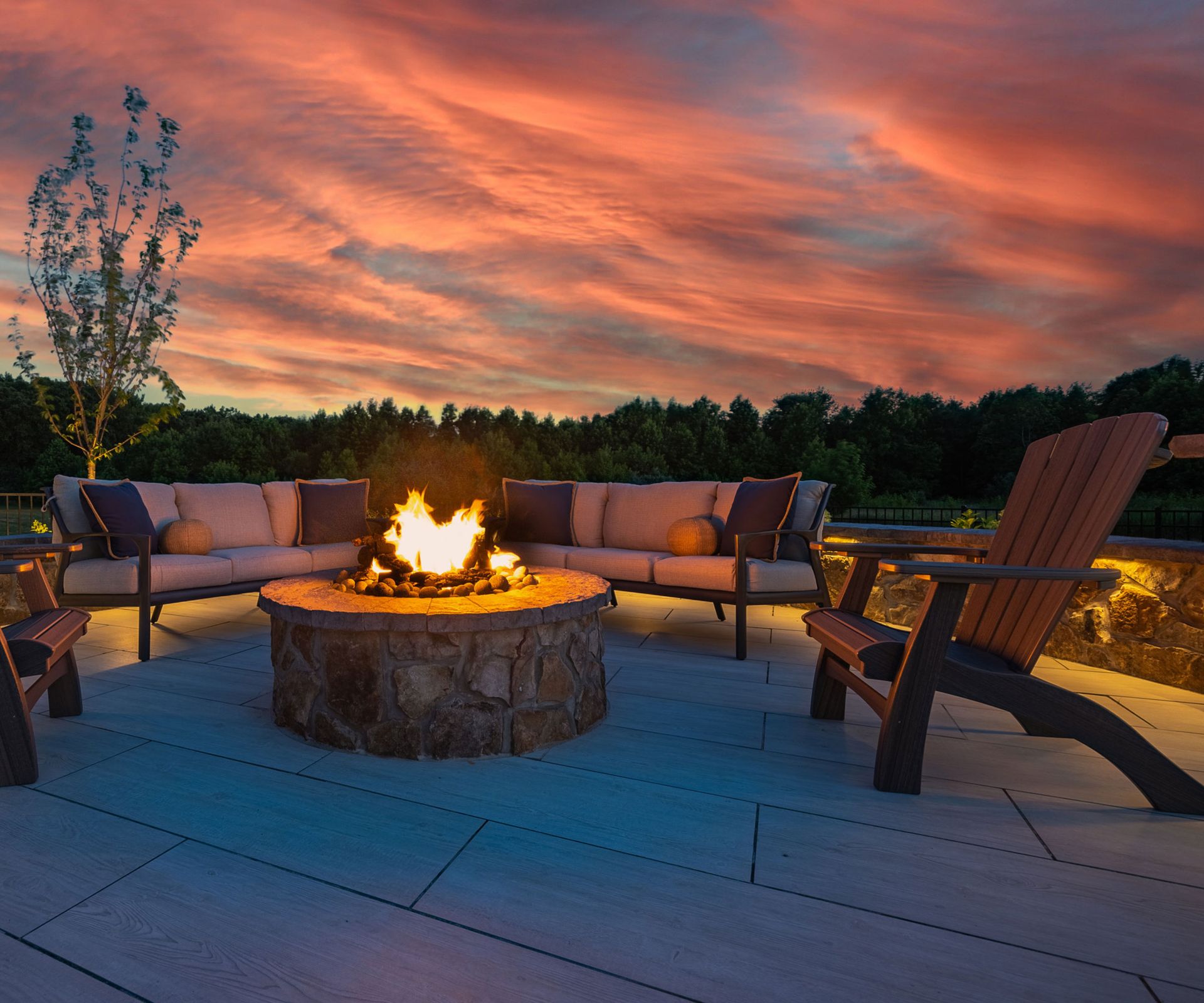 To fully embrace organic shapes, curved patios are ideal. A curved shape will lead the eye around the entire space and blends better with informal gardens. 'For more traditional or cottage garden patios, we'd recommend a curved shape that blends well with flower beds. Curves will also break up long, narrow gardens well and create points of interest,' says Helen Godsiff.
The downside of a curved patio shape is space. Curved patios tend to take up more space that isn't as versatile, limiting your options for filling out the area. But if you have a focal point in mind, like a round dining table or central fire pit, curves are ideal and provide a more harmonious look for the purpose.
5. Freeform
Creative types with plenty of space to play with will love freeform patio shapes. Throwing all the rules out the window, these curved and flowing structures can be anything you want them to be. This also allows you to design them to fit your intended use for the space, as landscaper Susanna Parker points out.
'One of my clients wanted a large entertaining area and separate fireplace for a more intimate feel. A freeform design allowed us to combine both areas without anything appearing out of place.'
As there are fewer rules for freeform patios, Iv advises laying out the space carefully. 'It's important to ensure that the patio doesn't take up too much space or overwhelm the rest of the backyard. I recommend experimenting with different shapes and layouts using a garden planner or visualizer tool to help you find the perfect fit.'
6. Angular
Angular patios have similar benefits to freeform patios but with a more modern look and feel. If you prefer clean lines but have a backyard that doesn't quite fit a square or rectangular patio, use angles to your advantage.
'Angular patios and decks are useful in small yards to develop an entertaining space in the corner by a fence, and they'll also encourage a view point over the garden if there's a particular water feature or flower bed to draw attention to,' says Helen Godsiff.
7. Split level
Sloping gardens often call for the use of a split-level patio. These shapes have a luxurious feel to them and create a smooth transition between your home and yard if they are two different heights. Split-level patios can also create defined zones for different uses without making them feel disjointed.
Helen Godsiff adds that staggered level decking has a more modern look compared to other patio shapes. However, construction can be more complex, especially when working on a difficult slope. For complex projects with engineering concerns, it's best to hire a professional to design a sloping garden patio.
8. Connected shapes
If you can't settle on one of these patio shapes, there's nothing stopping you from combining two different ones. Parker employed this strategy in her own home, combining a central square patio with a smaller rectangle off the side. 'This shape made the most sense with the space. The rectangular area also doubles as a walkway.'
A popular choice is to combine a more rigid square or rectangular shape with softer curves to provide balance. You can also combine different shapes at split levels for greater visual interest, which can help to make a patio look more expensive too.
---
'Ultimately, the best patio shape for your backyard will depend on your personal preferences and the unique characteristics of your space,' says Iv.
Not considering your backyard as a whole, however, is a common patio mistake and can lead to your paved area feeling at odds with the rest of the space. So make sure that you think about how your patio shape will work with other hard landscaping features such as pathways and walls. Opting for a similar palette of materials can help to visually link the different elements, and make your patio feel like a cohesive element in the space.
Sign up to the Homes & Gardens newsletter
Decor Ideas. Project Inspiration. Expert Advice. Delivered to your inbox.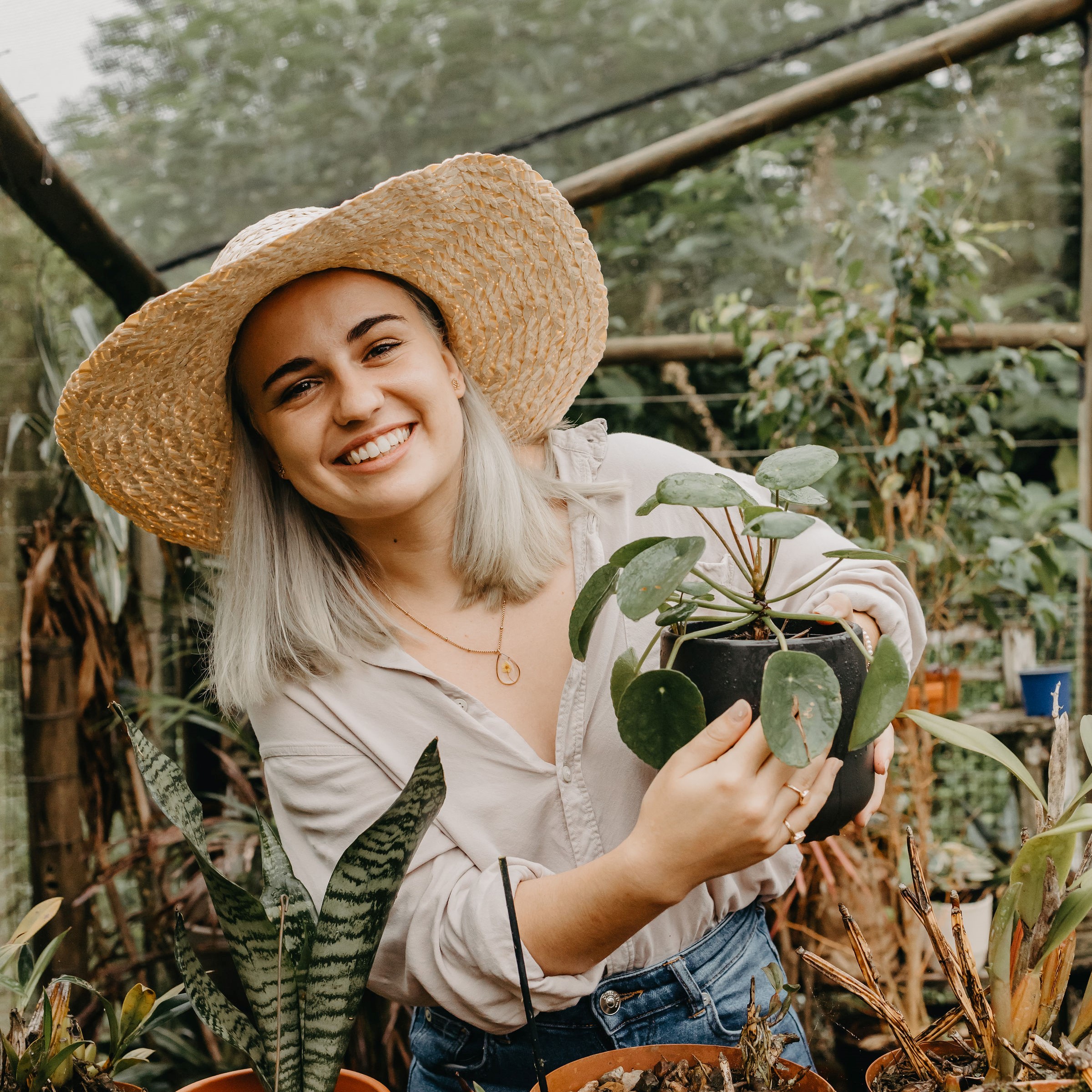 Contributing Editor, Gardens
Madison is a garden writer and editor, covering all things outdoors and lifestyle. After completing a BA in History and Political Science, she transformed her years-long passion for plants into a career writing for both digital and print publications. As garden editor of several print titles, Madison focuses on trends and developments in the continuously expanding gardening industry. When not typing away at her desk, she tends to her ever-growing houseplant collection and travels frequently, photographing and reporting on gardens around the world.