What to plant in February – the veg, flowers and shrubs to grow this month
If you're wondering what to plant in February, here's our round-up of vegetables, flowers and more you can grow now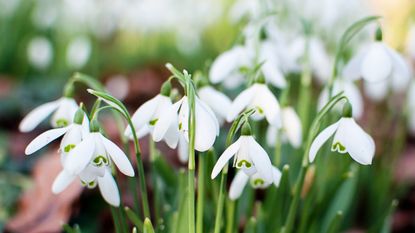 (Image credit: Trudie Davidson/GettyImages)
When it comes to deciding what to plant in February the weather plays a big role. It can be an unpredictable time for gardeners. Sometimes it's warm enough to direct sow but when planting outside it can also be a gamble especially if snow is forecast.
If it's fine you will be able to get out in the garden. If not, it's all about planning and seed sowing indoors until you do manage to get outside. Spend the time usefully by deciding what you want to grow in the coming months, priming your seed propagator, and getting a head start on the growing season now. Look through seed catalogs and browse online to make sure you have everything covered.
There are still quite a few varieties you can get started on, either sowing direct in the soil, under cover in the greenhouse or indoors on a warm windowsill to prep for spring and summer, including hardy vegetables, trees, shrubs and flowers.
Start now because spring is just round the corner so make every day count and your garden will soon burst into life for your best growing year yet.
So be sure to include some of the following garden ideas when planning a kitchen garden or dreaming of a stunning flower display next year.
What to plant in February – veg crops to sow now
You can start sowing a range of seeds this month indoors, in a heated greenhouse or in the ground weather permitting. Check you have ordered packets of seeds for everything you want to grow and if not order the rest now.
Early potatoes can be started on a windowsill indoors. Now is the time to sow cucumber and tomato seeds in warm conditions too, as well as sweet peppers and chillies. Utilise your windowsills to create extra growing space.
Start early sowings of brassicas under cover. Calabrese, summer cabbage varieties like 'Hispi' and 'Kilaton', and cauliflower 'Igloo' are all good options.
You can sow certain seeds outside too if the conditions are right. This way you will get a succession of produce to see you through spring and into summer.
There are lots of options for planting in February for a summer harvest. Here are some of our favorite multi-purpose veg that should be top of your list of vegetable garden ideas.
1. Beetroot
Beetroot are easy to grow and can be started off now outside under cloches or horticultural fleece if you live in an area with a mild climate. Otherwise it's best to wait until the soil has begun to warm up in March as beetroot doesn't germinate well below 45°F (7.5°C). You can sow without protection from late March onwards.
The best crops grow in soil that has been improved with organic matter. Apply a general fertiliser as well about a week before sowing. In order to have a regular supply, sow another row of seeds every fortnight or so.
Pick reliable early cropping varieties such as 'Pablo' and 'Boltardy'. Soak seeds overnight before planting to help them germinate. Seedlings should appear in 10–14 days. Thin to 4 inches (10cm) between seedlings planted in rows. If you have sown seeds under cloches or fleece, thin to leave the strongest seedling in each clump.
2. Peas
First sowing times for growing peas outside varies according to location and weather but if you live in a mild climate they should be high on your list of what to plant in February. If the ground is cold and wet though your seeds won't germinate so warm the soil first by covering it with a sheet of polythene before sowing then use a fleece.
The traditional way to sow peas is in a flat trench. Choose a reliable early variety like 'Early Onward', which can be sown every four weeks until midsummer to maintain a supply. Water the trench first, then sow the seeds 2–3 inches (5-7cm) apart in three rows along the bottom of the trench.
You can also try sowing peas in lengths of plastic guttering but remember to drill drainage holes in the bottom before planting.
Peas are one of the most reliable early summer crops and nothing beats eating them fresh from the pod. Harvest regularly to make sure you enjoy them at their freshest.
3. Spinach
Growing spinach outdoors under cloches now or in containers by the back door that you can quickly cover if frost threatens is a great way to get a good supply of fresh leafy greens. Choose a hardy variety like 'Apollo' for best results.
Spinach likes well prepared, fertile, moist soil that has been raked to a fine tilth. Sow seeds thinly at a depth of about 1/2 inch (1cm) in drills 12 inches (30cm) apart. When they're large enough to handle, thin out seedlings to 2 inches (5cm) apart and add these thinnings to the salad bowl so they don't go to waste.
Sow more seeds every 3 to 4 weeks for a continual supply of fresh spinach leaves right through spring and summer, making sure you harvest them regularly.
Flowers to plant in February
There are plenty of flower seeds you can sow now if you have a heated propagator or warm windowsill. Try sweet peas, hollyhocks and antirrhinums (snapdragons) which are all easy to grow and will bloom for months in the summer garden.
If you love the trend for growing dahlias it's a great time to start your tubers off in pots too and you can even take cuttings from them to get more plants if you do it now. That way you can get ahead and will be able to fill your flower beds with color as soon as the weather warms up.
1. Dahlias
When it comes to what to plant in February dahlias should be top of your list. Whether you've overwintered your own dahlia tubers or bought new ones it's time to kickstart the tubers into growth by planting them in large pots of multi-purpose compost.
First check the tubers for any signs of rotting or drying out, and trim off any damaged parts. If they appear shriveled, mist them lightly with water. The tubers are fragile, so be careful when handling them. Make sure the soil is moist then transfer the pots to a greenhouse or windowsill.
One of the fastest ways to get more dahlias is by potting up and bringing tubers into growth early, then taking cuttings as sprouts emerge. You can produce a large, healthy rooted cutting that's ready for planting in about 6 to 8 weeks.
When taking cuttings, remember they're tender and require a warm, bright space to thrive, so unless you have a heated greenhouse use a table or shelf with a heat mat and lights (LED or fluo­rescent).
2. Alliums
While it's best to plant allium bulbs in autumn not everyone is that organised. You can get away with doing it now though if you're quick and you'll still get lovely flowers in spring. Alliums are super-easy to grow and thrive both in borders and in containers, so they're a good choice for what to plant in February.
They will do well in deep pots, and any good multi-purpose potting compost mixed with horticultural grit is the magic formula to get good results. Put them in a warm sheltered spot to push on their growth and protect from freezing weather by bringing them indoors as necessary.
If planting them in the border insert at a depth of about four times the diameter of the bulb. Plant smaller varieties of allium 3-4 inches (7.5-10cm) apart, while taller ones need at least 8 inches (20cm) between the bulbs.
By the way, February is a good time to plant other summer-flowering bulbs in pots too, so try growing agapanthus and lilies, as you can bring them under cover if you need to. Plant the bulbs in deep pots in the same way as the alliums. Once frosts have passed, move the pot outdoors to a warm, sunny position.
3. Cosmos daisies
Sow cosmos seeds indoors now and look forward to a summer garden packed with these gorgeous daisy-like blooms. They're a great choice if you're planning a cut flower garden too. The reason to choose cosmos seeds when deciding what to plant in February is to give them the longest flowering season possible so you can make the most of them.
Fill seed trays (or pots if you're short of space) with a good multi-purpose compost and sow the seeds with a light covering of soil on top. Water well, cover with polythene, then place in a greenhouse or on a warm windowsill to help germination, which usually takes around 2-3 weeks.
Once the seedlings appear remove the polythene to let air circulate. Transplant the seedlings into larger pots when they're big enough to handle.
Pinch out the growing tip of each stem as soon as there are two pairs of leaves and this will encourage the stems to branch and produce more flowers. Then plant out in late May once the risk of frosts has passed as cosmos dislike low temperatures.
Alternatively you can wait and direct sow cosmos outdoors in May.
Shrubs and trees to plant in February
February is an important time for planting evergreen shrubs and trees, and this should be done by the end of the month if possible.
As it's a key time for pruning shrubs too why not take stock and use the opportunity to decide what to plant in February to add to your garden. As many shrubs and trees will have died back it's a good opportunity to weed out anything that is not looking its best and replace it with something new.
1. Hedges
A mild weekend in February is the ideal time to plant a hedge. The aim is to get your plants established before there's any sign of growth so now's your last chance before the weather starts to warm up. Popular varieties that can be planted now include beech, box, forsythia, hawthorn, hazel, hornbeam and privet.
Choose plants that will grow to the height required, and make sure they are strong specimens, with good growth at the base. Alternatively buy bare root plants, which is a more affordable option particularly if your hedge is going to be a long one.
Carefully prepare the area. Clear the ground of weeds and dig over the strip where the hedge is going. Make it least half as wide again as the planting width and dig in plenty of well-rotted compost or manure. Let the area rest, then just before planting, sprinkle on a good general fertiliser and fork it into the soil.
Soak bare-rooted plants for at least an hour before planting and prune off any damaged roots. Water container grown plants thoroughly before planting. Try not to disturb the root ball, except to gently tease out any roots.
Position a stake in at each end of the space where the hedge is going and run a line between so you plant straight. Dig the first hole and plant at the correct depth, spreading the roots out if it's a bare root variety. The soil level when firmed should match the soil level mark on the stem. Firm each plant in with your feet before moving on to the next one. Water well until established.
2. Cornus
Also known as dogwood, ornamental Cornus comes in a range of both shrub and tree varieties and is grown for its striking colored stems including red, orange and yellow, and autumn foliage and berries. They are easy to grow, even for beginners.
When thinking about what to plant in February, Cornus should be top of your wish list. They are versatile shrubs as they can be planted in a loose, natural looking clump or even as a decorative hedge.
Choose bare root varieties and plant in well-prepared soil with some well-rotted organic matter dug in. It's a good idea to use a stake in order to support the Cornus until it becomes established.
3. Roses
You can never have enough roses in your garden whatever size it is. Planting roses now means they can get a good root system established before the growing season starts. You can in fact plant them any time between October and April, which gives them time to get established before summer. Don't plant them if the ground is frozen or waterlogged though.
Choose bare root plants, which are young rose shrubs that are lifted when they're dormant and replanted as soon as possible in your garden. It's important to get your bare root rose plants in the ground as soon as you can so don't leave them for long.
Loosen the roots before planting them and if they're dry soak them in a bucket of water to refresh them.
Use mycorrhizal fungi to help protect roots against disease and your plant should get established faster. Make sure your rose has enough space, so that the roots aren't crowded by those of from neighbouring trees and hedges.
Set the plant in the hole to the depth of the 'tide mark' on its stem, which shows how deeply it was planted before. Attach to a stake. Firm in the soil well around it and water to help your rose get established. Continue to keep an eye on it during any dry spells and you will soon be rewarded with lots of gorgeous blooms in summer!
Sign up to the Homes & Gardens newsletter
Decor Ideas. Project Inspiration. Expert Advice. Delivered to your inbox.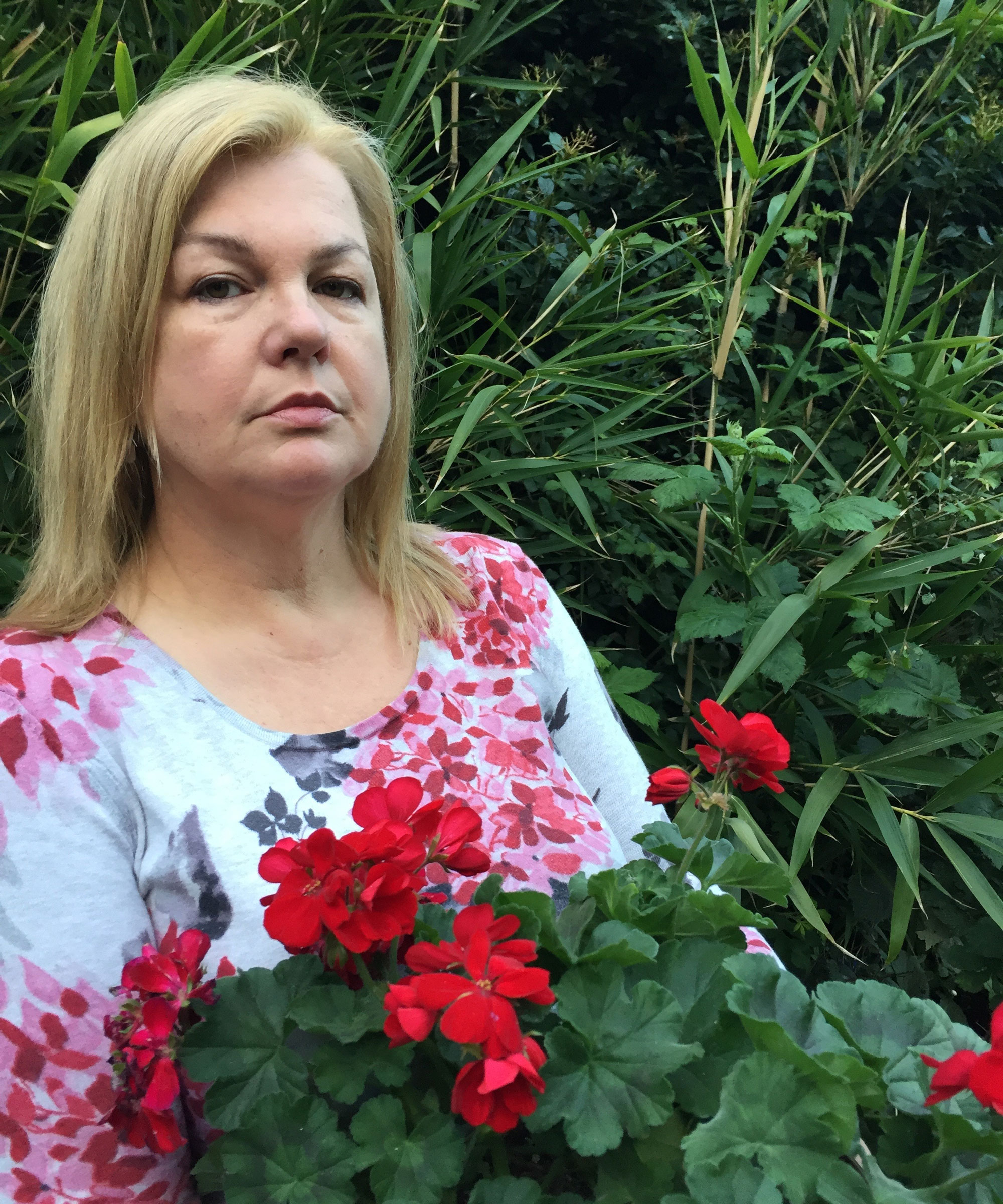 Lifestyle journalist Sarah Wilson has been writing about flowers, plants, and garden design and trends since 2015. Having already studied introductory garden and landscape design as well as a course in floristry she is currently adding to her list of qualifications with an RHS Level 2 course in the Principles of Plant Growth and Development. In addition to homesandgardens.com and livingetc.com she's written for gardeningetc.com, Modern Gardens and Country Homes & Interiors magazines.