Inside Kelly Wearstler's Malibu beach house
Interior designer Kelly Wearstler talks about her design process in reviving a neglected 1950s beach-side abode with sensual, tactile furniture, art, sculpture and accessories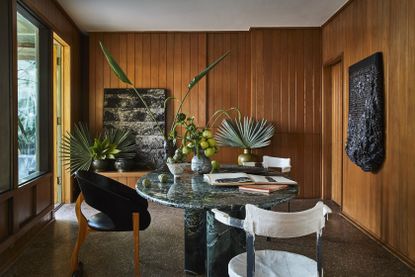 (Image credit: Kelly Wearstler)
Creating interiors that are risk-taking, provocative and yet also demonstrate sensitivity to their locality is key to the design approach of American interior designer Kelly Wearstler.
Her focus is showcased to striking effect in one of her most recent, and personal settings: a once neglected modernist property located on a beach in Malibu which she has used as a base for her own family.
'My Broad Beach project is an amazing, vintage surf shack that I lived in with my family for a summer. I had learned of the property through a friend a few years ago. They told me about how special it was, with its wide beach frontage and historical architecture, but it hadn't been lived in for years.
'I wanted to bring life to this home that had been left unoccupied for so long, so I got in contact with the owner and asked if we could rent it for a few months.'
The house had been completed in 1953 and spans an acre across indoor and outdoor space, with access straight to the beach. It has fabulous strongly modernist architectural detailing – such as the Japanese Shoji screens – but needed refurbishment to breathe new vibrancy into the architectural shell.
Kelly replaced the existing shag pile carpet with seagrass flooring and redecorated throughout with thoughtfully curated furnishings from the huge collection of vintage interior pieces stored in her warehouse in Downtown Los Angeles.
'I store a collection of designs that I have bought over the years for exactly this kind of project. I incorporated designs from local Los Angeles designers and stores like JF Chen and worked with Los Angeles nursery Inner Gardens to design planting to enliven the patio at the rear.'
Looking to location
An abundance of natural materials, tactile textures and organic details in Kelly's choice of furnishings echo the geology and elemental nature of the beach front setting, and complement the materiality of the architecture with luxurious, sensual contemporary detailing.
'Drawing inspiration from the local surroundings and environment has always been an essential part of my creative process. Every architectural structure is a direct link to its location, the culture, the history, what is literally outside the door and can be seen from the windows.
'To truly create an authentic experience within a space it is important to look beyond the interiors to what is surrounding. Good design considers all the contextual fabric, the soul of a place. Without this you could literally be anywhere, creating a formulaic space.'
She also says, 'Working with different artisans and coming up with creative solutions, customizing pieces for clients is also very inspiring. Learning to use different materials and artisanal approaches keeps product design fresh.'
Family matters
'I put the same amount of energy and attention into designing all of my spaces, as I want each one to be a feel-good environment. This time was no different, just that my family was my client, which gave me a great opportunity to make spaces centered around spending quality time together.
For any fans of Kelly's design aesthetic, the house is a one-stop shop for inspiring living room ideas.
'Broad Beach has such an amazing open-plan element, not just with it being on the beach with views of the ocean from indoors; there is also a large, open-plan family room (above and below) – we spent a lot of time here playing games such as chess, poker and backgammon.'
Just as inspiration-driving for kitchen ideas, this space is Kelly's preferred room in the Malibu beach house.
'Then, the kitchen (below) – which is my favorite room in the home – opens up to the living room, so I could be cooking up a storm, whilst still joining-in and feeling connected with my family.'
Design inspiration
Kelly looks for inspiration everywhere – 'from fashion, art, and graphic design, to travel, nature, architecture and landscape design. I truly believe the more you surround yourself in a variety of sources, will help you discover your own voice and signature style.'
The end result at Broad Beach, although perhaps more neutral than a number of Kelly's high-profile hotel interiors, remains true to her design ethos of being inspired by and attentive to the life of the client and the location.
'I've always believed in staying authentic. My goal is to remain consistent with my core philosophy of creating beauty through thoughtful design,' Kelly says.
Interior design: Kelly Wearstler
Sign up to the Homes & Gardens newsletter
Decor Ideas. Project Inspiration. Expert Advice. Delivered to your inbox.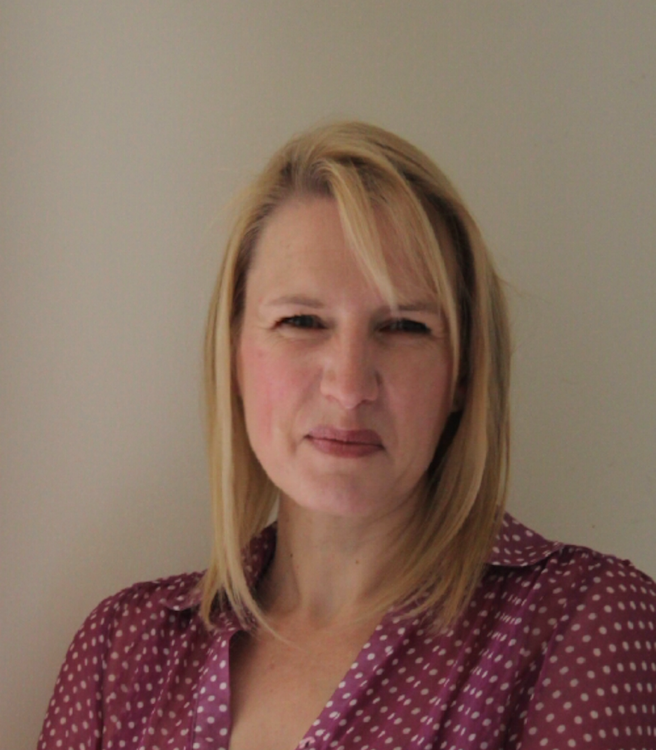 Interiors editor and brand consultant, Kerryn Harper-Cuss has worked on four interior magazines and edited three of these, most recently The English Home, where she was Editor-in-Chief of both its UK and US editions for almost 12 years. She now writes for a number of high caliber publications, moderates design seminars and is particularly delighted to pen profile features on world-class interior designers for a regular slot on the Homes & Gardens website.