This characterful London townhouse is a master class in layering textures, patterns and colors
Step inside the London home of textile artist Aiveen Daly for a lesson in individuality – here, every mesmerizing piece tells a story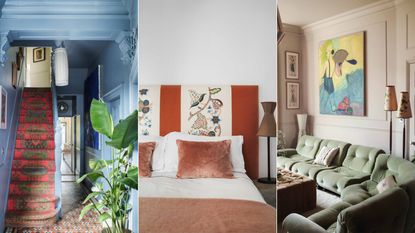 (Image credit: Future/Mary Wadsworth)
Sign up to the Homes & Gardens newsletter
Decor Ideas. Project Inspiration. Expert Advice. Delivered to your inbox.
Thank you for signing up to Homes & Gardens. You will receive a verification email shortly.
There was a problem. Please refresh the page and try again.
There is personality and curiosity woven throughout Aiveen Daly's airy, romantic home which she shares with her husband and two teenage daughters in northwest London.
As an internationally renowned contemporary textile artist – whose intricately hand-cut, hand-painted, beaded, and ribboned works have become showstoppers for private homes, hotels, and luxury residential developments – it is no surprise that here, against a calm, cocooning backdrop, she has layered in subtle but striking details everywhere in the home.
'Having something that's totally unique and bespoke, that nobody else has, is much more luxurious than buying something off the rack,' says Aiveen. 'You can have quite a simple scheme of subtle colors and plain fabrics, but that magic of layering in hints of textured, tactile materials brings a whole other dimension to a space.' Of course, it's expected that this house will be a lesson in decorating with patterns and layering textures and colors.
They bought the four-story Victorian terrace house eight years ago from an elderly couple who had lived there for 50 years but 'had never done anything to it,' Aiveen recalls. In their dotage, the previous owners had resorted to turning the ground floor living room into a makeshift flat while upstairs was left riven with empty bedsits.
A huge boiler sat in the middle of the kitchen, and 'if you looked up, you could see all the way through every floor to the roof beams where huge bags of spices were being stored,' she says.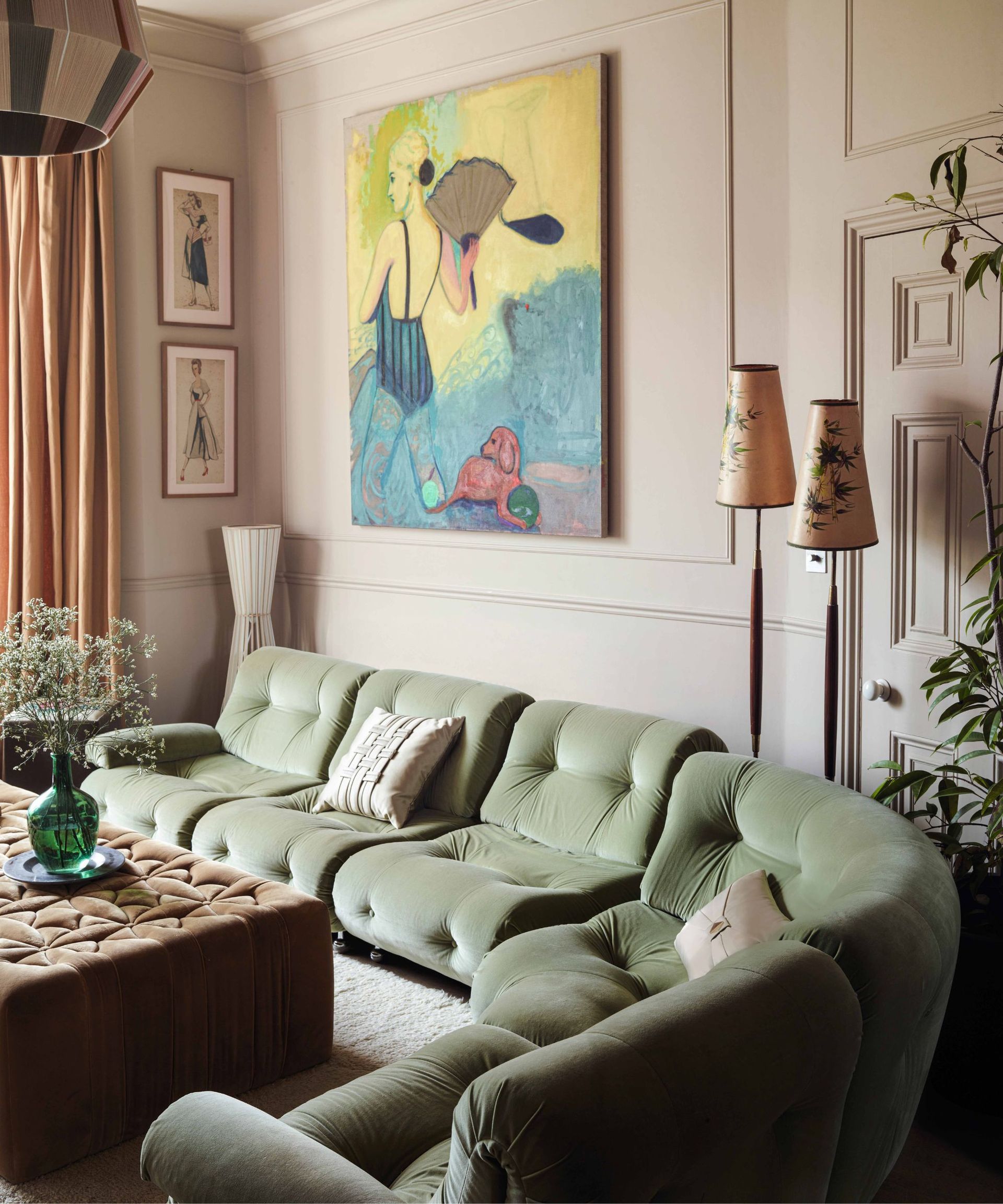 Everything original had been completely ripped out, so they started again, gutting, rewiring, replumbing, reinsulating, 'before putting the bones back in,' she says. They looked to their neighbor's house for clues on period-appropriate cornicing and fireplaces and delightedly discovered that the original doors still existed, they had just been hidden behind boards of ply.
Once the house had been returned to good working order, Aiveen could then focus on decoration. She went through at least 50 paint samples to find just the right comforting tones of buttermilk and terracotta used for the kitchen color, and the seductive shades of milky beige and soft pink awash in the adjoining living and dining room.
Carved antique consoles and quirky art picked up on the roadside in Italy work alongside mid-century dining tables and armchairs; bold contemporary artworks complement famed fashion illustrations.
The mood is eclectic and intriguing. 'I've collected everything over many years, from local antique shops to eBay and Facebook Marketplace. We're the idiots always trying to squeeze the stuff we've bought at markets while on holiday into our hand luggage,' she grins. 'I find so much more joy in rummaging for unusual pieces, imagining what they might go within our home,' Aiveen says.
'Somehow it all gels together in a higgledy-piggledy way.' The house's warm embrace also reminds Aiveen of her childhood home in Cork. 'My mum was a total magpie, just like I am now. It was all about comfort – big squishy sofas and creating somewhere to cosy up and block out the world,' she reminisces.
'It's important to me that my home looks good, but everything can be messed up a little too, where you can plonk cups of tea on top of things and the kids and pets can lie all over the furniture. It can't feel too precious.'
Sign up to the Homes & Gardens newsletter
Decor Ideas. Project Inspiration. Expert Advice. Delivered to your inbox.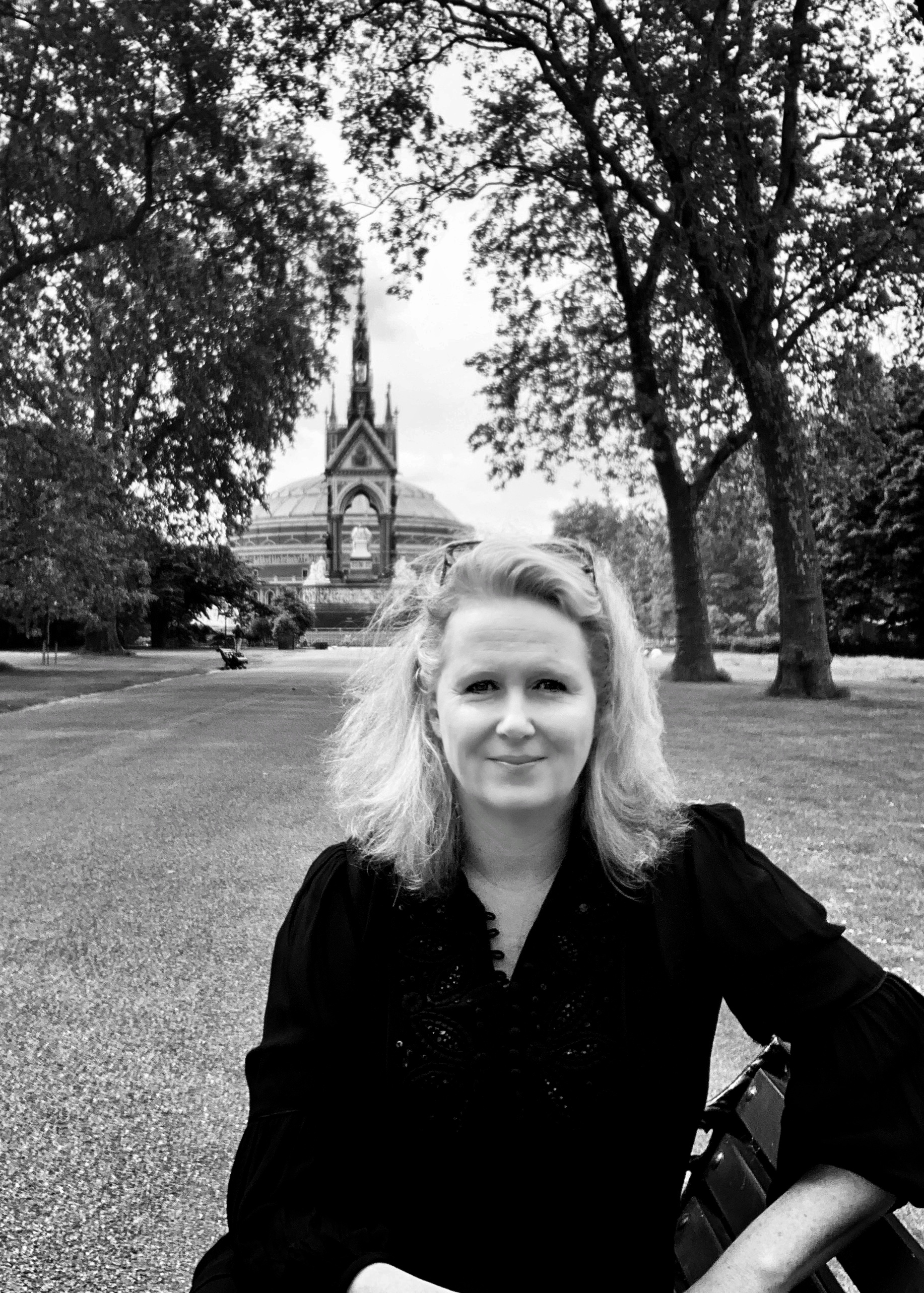 For more than two decades, lifestyle journalist, international contributing editor and author Fiona McCarthy has been covering interiors, gardens, fashion, beauty, food and travel for leading newspapers, design titles and independent publications around the world, especially the UK, Australia and US*. Whether it's writing about a designer or owner's thought process behind creating a unique interior, the ethos for a new table or chair, or the incredible craftsmanship of an artist or maker, Fiona's particular passion is getting to the emotional heart of a story, understanding what makes a new idea or space relevant, and important, for now. Australian-born but London-based for almost thirty years, Fiona's constant curiosity, love for learning and lifelong interest in architecture, history, art, music, dance, theatre, food (both dining out and cooking) and all areas of design helps to bring her stories to life by connecting the past and present with inspiring thoughts for the future.