Bedroom chandelier ideas – 10 ways to make this glamorous lighting style shine
Make a statement with these bedroom chandelier ideas, inspired by opulent French palaces and space race satellites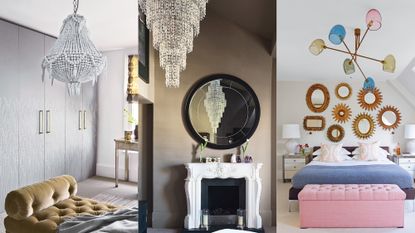 (Image credit: Jan Baldwin/Ben Anders/Richard Powers)
Bedroom chandelier ideas will inject timeless decadence into your night-time retreat and turn any simple sleep space into a glamorous boudoir.
As the grand duchess of bedroom ideas, chandeliers are typified as lighting fixtures that hold lamps on a number of branches, although these individual bulbs (or, originally, candles) can often be concealed by elaborate caging.
While most commonly thought of as a statement feature for communal spaces, there is no reason why your bedroom doesn't deserve such an indulgence.
'A bedroom is a great room to add a chandelier to, creating serious wow-factor,' says Owen Pacey, Founder of Renaissance London. 'A great way to level up your bedroom is with a grand, statement chandelier, whether that's an ornate, rococo-style, gilt piece or a contemporary sputnik globe.'
Bedroom chandelier ideas
Chandeliers come in all shapes, sizes and styles so you'll need to be sure which variation works best for the room.
Whether you're looking for bedroom lighting ideas that channel mid-century modernism or the mirrored halls of Versailles, we've brought together some spectacular chandelier inspiration and tips from the experts to help you choose the right one. Get ready for that lightbulb moment.
1. Keep it classic with crystal
'Bring a refined touch to the bedroom with a crystal chandelier taking centre stage above the bed,' suggests Natalie Mann, New Product Development Co-ordinator for Iconic Lights.
Crystal is a sublime choice for a chandelier, with both aesthetic and functional benefits that are great for bedroom ceiling light ideas. As well as creating a twinkling centrepiece for the room, crystal prisms have been traditionally used in chandeliers to refract light around the room and enhance impact.
'This elaborate, intricate, and thoughtful design adds a touch of glamour and luxury to the room and creates an instant wow-factor', says Mann of this crystal globe chandelier.
'Often associated with the Gatsby era, the timeless design features an assortment of crystals that distribute the light in a mesmerising fashion, creating a soft and ambient glow.'
2. Think carefully about scale – but don't be afraid to go big
Thought chandeliers were only for stately homes? Think again.
'You can use a chandelier in any space, no matter how big or small,' says Pacey, listing it as one of his key bedroom lighting tips. 'Keep chandelier designs in proportion to the area. For example, if your bedroom is large, pendant lights need to be sized up or even used in clusters.'
While considering the size of your room is important, don't be put off playing with scale to make a statement. 'In smaller bedrooms too, you can create a real impact by using an oversized chandelier, or perhaps a flush-style ceiling lamp where ceilings are lower.'
3. Stay circular with an empire chandelier
When thinking about how to plan bedroom lighting, consider your room's architecture.
'Choosing the style of chandelier for a room will depend on the overall interior design and the style that suits the architecture of the property,' says interior designer Jenny Allan.
'However, in terms of shape, usually circular chandeliers work better than rectangular ones in a bedroom, as the curves soften the angles of the bed.'
Chandeliers are most commonly found with a rounded structure so that they can be enjoyed from any angle, but if you really want to get curvaceous, choose an empire chandelier. This French-originating style is not only based around a core hoop, but sees chains of crystal beads draped around it, pulled into curves by gravity.
4. Choose a contemporary bedroom chandelier
Glistening clear crystals are effortlessly elegant, but a more contemporary approach might suit your decorative style more. This design has a distinct mid-century feel (and you can find matching designs like this for bedroom wall lighting ideas, too).
5. Channel Art Deco elegance with a tiered chandelier
The chandelier has hundreds, if not thousands of years of history, but for some 20th century inspiration, put the spotlight on Art Deco.
As a design era that combined both simplicity and the spectacular, tiered chandeliers channel the period at its most glamorous. You can go all out with an eleven-tier, diamond-shaped arrangement like this one, styled against dramatic dark tones, or keep things a little simpler with a three-tiered fixture.
6. Champion sustainability with an antique chandelier
'The aesthetic value of choosing antique lighting is immeasurable,' says Pacey. 'Choosing such a piece yourself gives a home personality and life.'
Selecting an antique, or even vintage, chandelier not only makes your lighting fixture unique, but going second hand is good for the planet too. 'They have such character and a history which is irreplaceable, and of course it has the added benefit of being sustainable.'
This ornate, candle-style crystal chandelier delves into the past to complement its surroundings in a historic farmhouse-style home.
7. Swap crystals for modern mattes
Of course, not every chandelier has to be dripping in crystals. This chandelier plays with tradition by employing a classic empire design, but switching glistening glass for opaque, matte beads that resemble white marble.
Hanging above a velvet daybed, this modern take on the chandelier is at the centre of a scheme that updates traditional notions of luxury bedroom ideas.
8. Use a chandelier as part of a maximalist scheme
Forget subtlety, it's time to get extra. Maximalism is in and that is great news for chandelier-lovers. Your bedroom's patterned walls might already be throwing a party with its patterned textiles, but throw in an ornate chandelier at the heart of an all-out scheme and you'll have the shindig of the century.
This colourful guest bedroom idea pairs a bronze chandelier and its blue crystal beads with a Rococo-style yellow wallpaper, blue upholstered headboard and red throw cushions. The result is quite the soirée.
9. Get quirky with a sputnik chandelier
The mid-century space race didn't just put men on the moon, it also gave birth to a whole new type of chandelier.
Inspired by the funky shape of the first ever earth-orbiting satellite, sputnik chandeliers commonly feature straight branches with globe-like bulbs at the end, often held at differing lengths and asymmetrical angles. An even quirkier example than most, this chandelier features multicolored glass lampshades for an arty feel in this modern master bedroom idea.
10. Go boho with natural elements
How do you take a chandelier to the beach? Well, it might be hard to find somewhere to hang it, but it is possible to bring in relaxed natural elements into such a lighting scheme for a bohemian vibe.
In this bohemian bedroom idea, rustic textures lead the scheme from the four poster bed to the woven armchair, while the chandelier completes the sea-breeze vibe by switching a crystal-beaded cage for netted fabric.
How do you choose a chandelier for a bedroom?
When choosing a chandelier, it really comes down to three things: size, style and material. Do your research and get to know whether you want an empire or a sputnik, and you'll then be able to hone in more on the specifics of your style.
'Crystal chandeliers work well if you are looking to create a more delicate feminine interior while simple, less ornate options give a more contemporary feel,' explains Allan.
Consider the size of the bedroom too. If you want the chandelier to be a detail in the room, keep it at scale with other design elements. If you intend for it to make a room-leading impact, go big.
Can I put a chandelier in my bedroom?
Absolutely. It may be that you need to go a little smaller in the bedroom than you would in a large reception room, but it's entirely possible to make them look great and in-keeping with your style.
'Bedroom chandeliers should be placed typically at the bottom of the bed or centrally in the room,' says Allan. 'It is important that they are not too oversized in that they overpower the space but they do need to be a certain size to give impact. Typically we would go for a light with a 50-60cm diameter.'
Sign up to the Homes & Gardens newsletter
Decor Ideas. Project Inspiration. Expert Advice. Delivered to your inbox.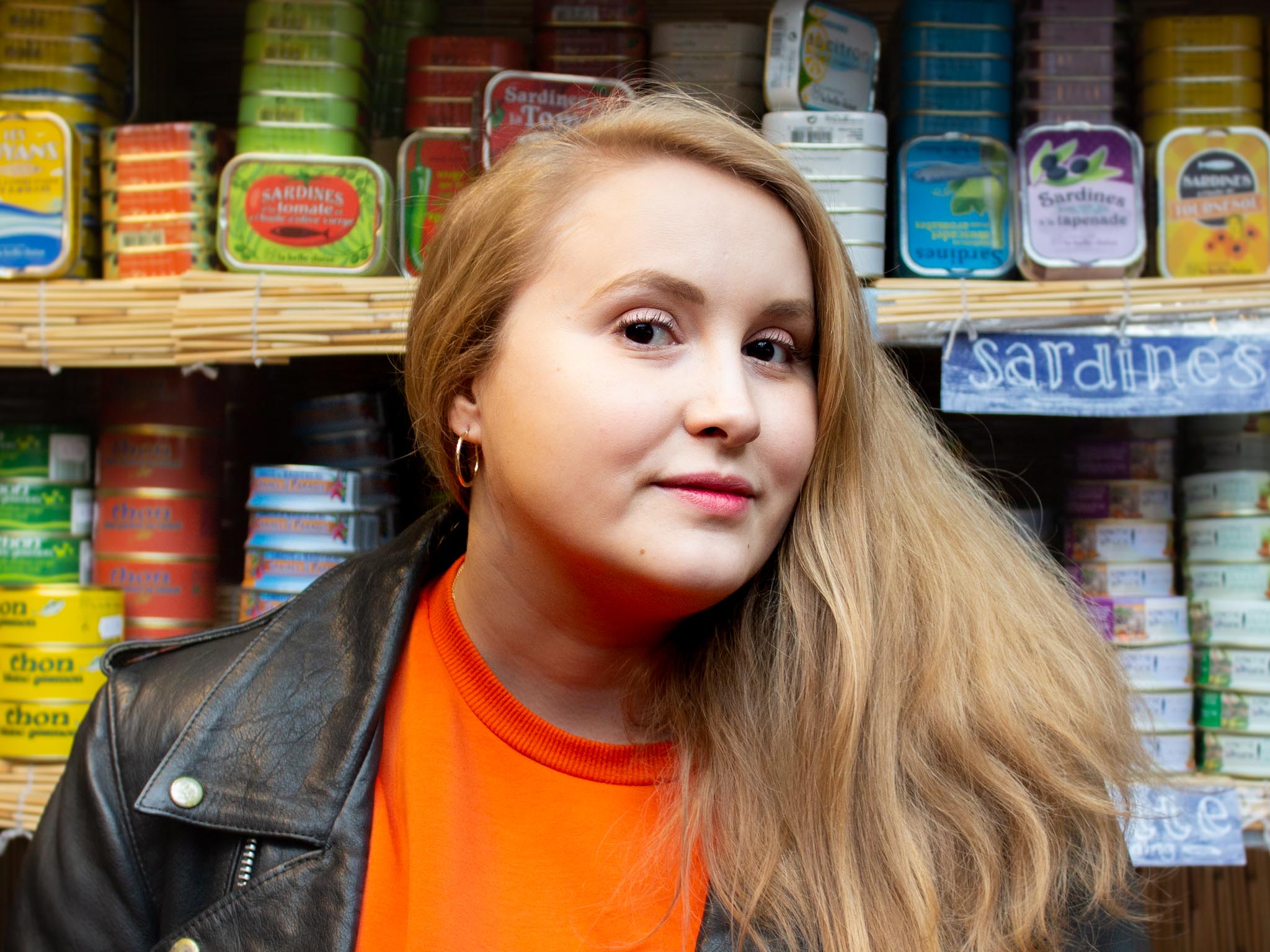 Ailis started out at British GQ, where a month of work experience turned into 18 months of working on all sorts of projects, writing about everything from motorsport to interiors, and helping to put together the GQ Food & Drink Awards. She then spent three years at the London Evening Standard, covering restaurants and bars. After a period of freelancing, writing about food, drink and homes for publications including Conde Nast Traveller, Luxury London and Departures, she started at Homes & Gardens as a Digital Writer, allowing her to fully indulge her love of good interior design. She is now a fully fledged food PR but still writes for Homes & Gardens as a contributing editor.