Breakfast bar ideas for small kitchens – 10 ways to create space for a coffee station
Beat the morning rush with a well organized and fully equipped zone for making tea, coffee and toast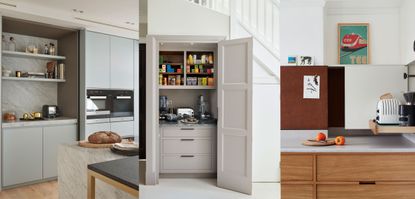 (Image credit: DesignSpace London / Martin Moore / H. Miller Bros.)
Sign up to the Homes & Gardens newsletter
Decor Ideas. Project Inspiration. Expert Advice. Delivered to your inbox.
Thank you for signing up to Homes & Gardens. You will receive a verification email shortly.
There was a problem. Please refresh the page and try again.
Are breakfast bar ideas for small kitchens on your kitchen remodel plans? They should be! If your kitchen is on the small side, a breakfast bar is the perfect solution, as it takes up far less space than a table and chairs and can double up as somewhere to prepare and present food.
Where to install one depends on the shape and layout of your kitchen, but you could incorporate a raised or dropped breakfast bar into your kitchen island, or add one to a peninsula or at the end of a worktop – there are so many smart kitchen ideas to consider.
Breakfast bar ideas for small kitchens
If you always wanted somewhere to indulge in a coffee morning, then you are in luck. Our breakfast bar ideas for small kitchens will provide even more inspiration and advice.
1. Group the essentials in a small space
'In the flurry of action in the mornings before work and school, it makes complete sense to have your favorite breakfast items organized in one place to get the day off to an ordered, easy start,' says Tom Howley, design director of Tom Howley.
He suggests including a tap that dispenses boiling water for making tea and filling a cafetiere – with small sink or drip tray – or to consider a built-in coffee machine. A deep counter with wall sockets for the toaster, juicer and milk frother, shelves for teas and coffees, boxes of cereal and jars of jam, and crockery are also useful.
2. Prioritize an efficient layout
'Ideally, position the station close to where you will eat breakfast, whether it's an island or table, and – if you can – out of the main cooking area of a small kitchen,' advises Louisa Eggleston, creative director of Humphrey Munson.
'This makes it quick to get another slice of toast, and also makes it easy to make a cup of coffee without getting in the way of someone at the oven or hob. The best breakfast cupboards always have a fridge nearby for milk, juice and butter.'
3. Opt for clever doors
For ease of access to the cupboard's contents, consider bi-fold doors that tuck back out of the way without obstructing other furniture, or tall cupboard doors which open and then slide into side 'pockets'.
'Pocket doors are particularly useful in high traffic areas of the kitchen or in long runs of furniture, where you need to be able to move freely from zone to zone without having to work your way around awkward doors during the morning rush,' says Richard Atkins, managing director of DesignSpace London. 'Simply pull the doors forward and closed, so that the contents are concealed when breakfast is over.'
4. Take size in consideration
'The optimum size for a breakfast cupboard is 1400-1500mm wide, offering a good amount of storage and a pleasing look with perfectly-scaled panels for the doors, although a 900-1000mm single-doored cupboard also works well in narrower spaces,' advises Richard Moore, design director of Martin Moore.
'Also consider the height of what you wish to store on the counter, as this will dictate the placement of the shelves above. Finally, make sure that the countertop is deep enough to accommodate the appliances without having to move them around to close the cupboard doors.'
5. Factor in space-saving solutions
If you don't have room for a full-size breakfast cupboard, consider a smaller solution, such as an area on a corner of the worktop tucked behind a pull-down shutter or lift-up door, or a pull-out shelf.
'A slide-in and -out corner cabinet can be an "appliance garage", making somewhere to put the toaster and coffee grinder that generally clutter up the worktop,' says Howard Miller, director of H. Miller Bros. 'It is easy to pull out the shelf during a busy breakfast time and then push it back into the cabinet and close the door.'
6. Invest in a dresser-style cupboard
In a busy kitchen used for entertaining, it makes sense to create an area for making breakfast and drinks away from the main cooking zone to avoid tripping over each other.
Here, a dresser-style cupboard has two sets of bi-fold doors: one set opens to reveal a toaster and coffee machine, the other a full bar. Glazed shelves and a mirrored back included in the bar allow the light to flow softly through the cupboard for a touch of glamor.
7. Pick luxury materials for a small breakfast bar
Anyone looking for small kitchen ideas will be relieved to know that breakfast bars can be super stylish even in a compact space. The best way to achieve this is by constructing yours from natural materials, such as exotic stone – whether real or lookalikes – matched with shapely bar stools.
Pretty up your bar with an enormous bouquet of flowers, glass decanters and leather stools. You'll wonder why you never had a special spot for breakfast before.
8. Hide your breakfast bar behind closed doors
A breakfast cupboard or coffee station – kept hidden behind closed doors – is particularly useful in a small kitchen, as it can be used to store all the things you need in one place, including cups, a coffee machine and biscuits.
Here, bi-fold wood kitchen cabinet doors make it easy to access the contents of the cupboard, while the space below could be used to include built-in drawers to store biscuits and cereals, ready to hand.
9. Incorporate an island overhang in a small space
If kitchen storage space is at a premium in your room, adding an island into the mix opens up a wealth of possibilities. When designing a kitchen island, be sure to think about incorporating an island overhang for perching, and consider its proximity to your kitchen countertop, which will play host a coffee maker, toaster and kettle – perfect for a morning brew.
10. Have a breakfast bar built-in
Creating a small breakfast station allows one person to make toast and coffee out of the way of the other in the main 'working' zone of a small kitchen. Set to one side of the kitchen, the cupboards above the counter house mugs, jams and cereals, while the drawers below are designed to store coffee pods, bread boards and bread. Milk is in the adjacent integrated fridge, and a step or two behind is the boiling water tap for making hot drinks.
Can you put a breakfast bar in a small kitchen?
The short answer is yes, you can certainly install a breakfast bar in a small kitchen. A fully-functional breakfast bar has so many benefits for the whole family, and if you have the space it's definitely worth considering, no matter the size of your kitchen.
What's more, a small breakfast bar will also function as another kitchen island for food prep – and as an area for indulging in your morning coffee or an afternoon tea.
How much space do you need for a small breakfast bar?
Before you start considering breakfast bar ideas for small kitchens, think: space.
Kitchen designer Neil Lerner recommends a minimum 30cm/12in overhang for a kitchen island, to give room for kitchen island seating ideas like bar stools. 'It's also important to allow enough room, say 60cm/24in, between the small breakfast bar and any wall behind it for easy access,' he adds.
Sign up to the Homes & Gardens newsletter
Decor Ideas. Project Inspiration. Expert Advice. Delivered to your inbox.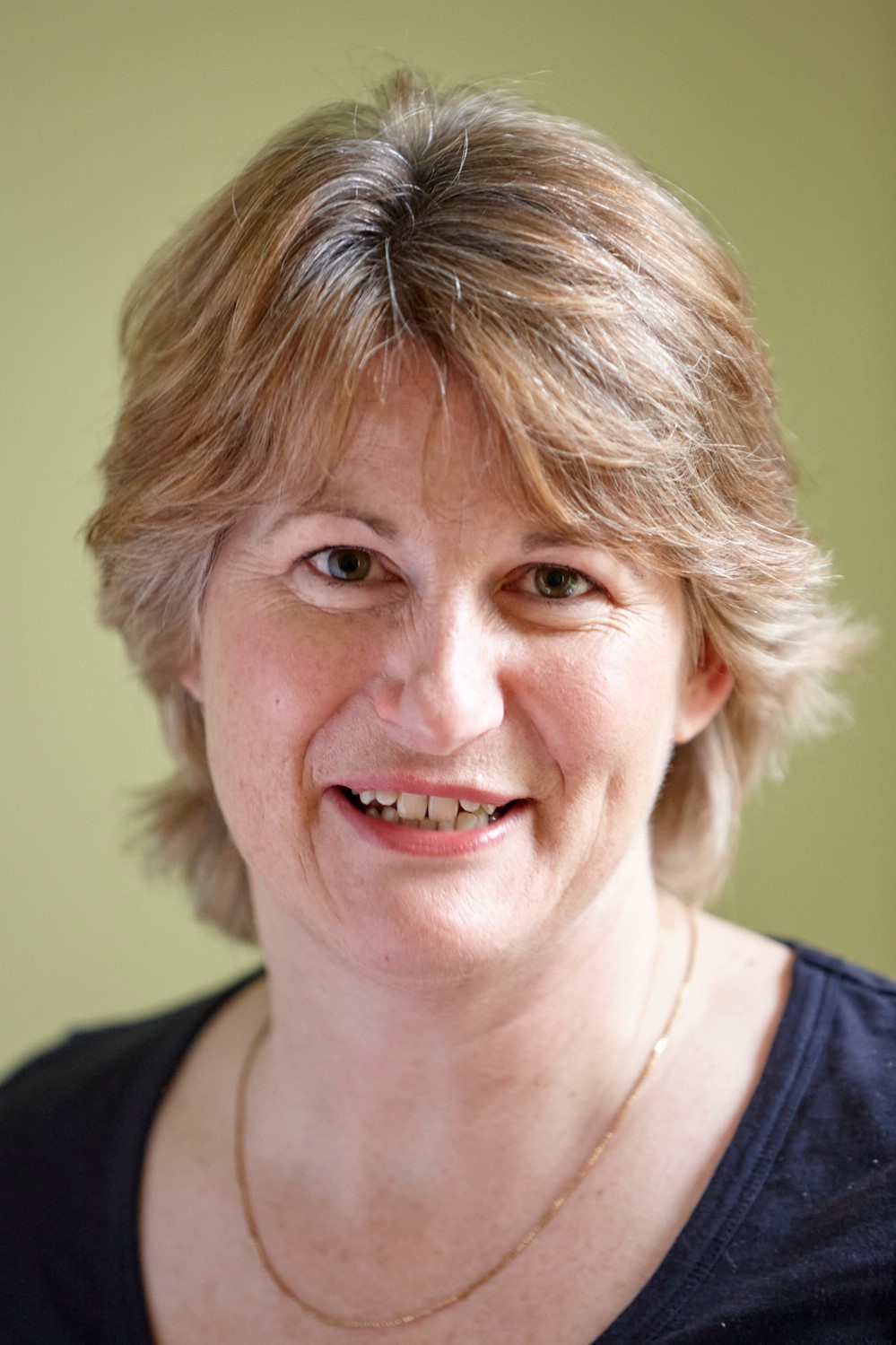 Amelia Thorpe is a specialist interiors and design journalist, covering every topic to do with homes from fabrics, furniture and lighting to surfaces, kitchens and bathrooms.
As the daughter of an antique dealer and a lifelong collector of old cookery books and vintage graphics herself, she also has a particular expertise in antiques, mid-century and decorative arts of all kinds.
Drawn to homes because of their importance in the happiness of our lives and the enjoyment they can bring, Amelia has been writing about the topic for more than fifteen years. She has interviewed some of the most influential designers of our time, from Piero Lissoni, Antonio Citterio, Jaime Hayon and Arik Levy to Nina Campbell and Robert Kime.