18 fall mantel ideas – for a stylish and seasonal decorative display
From elegant fall foliage to cozy candles and artwork, a beautifully decorated mantelpiece will make gathering round the fire even more special this fall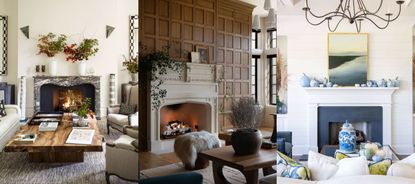 (Image credit: Paul Raeside | Urbanology Designs, credit Matti Gresham | Stephanie Hoey Design/Kelli Boyd)
Sign up to the Homes & Gardens newsletter
Decor Ideas. Project Inspiration. Expert Advice. Delivered to your inbox.
Thank you for signing up to Homes & Gardens. You will receive a verification email shortly.
There was a problem. Please refresh the page and try again.
Nothing quite signifies the changing of the seasons than gathering around the fire for a feeling of warmth and coziness, and our fall mantel ideas will help you to make this experience even more special.
Each time you gather round the fire in the coming months, fall mantel ideas will be at the heart of your coziest moments, making the focal point of the room feel seasonally dressed through stylish fall decor ideas that add a layer of inviting visual warmth and decoration.
Appreciating the beautiful natural changes happening outside the window through mantel decor ideas will not only bring the beauty of the outdoors, indoors, it will help you to celebrate and appreciate those cozy moments spent indoors with friends and family across the winter months.
Transform your fireplace from simple to seasonal with our fall mantel decor ideas
Whether you're looking for an all-out celebration of nature by bringing outdoor fall decor ideas into the home, or a more simple, subtle nod to the changing seasons through a cluster of candles, fall mantel decor will make your fireplace ideas feel even more cozy from top to bottom.
1. Uplift your mantel with foliage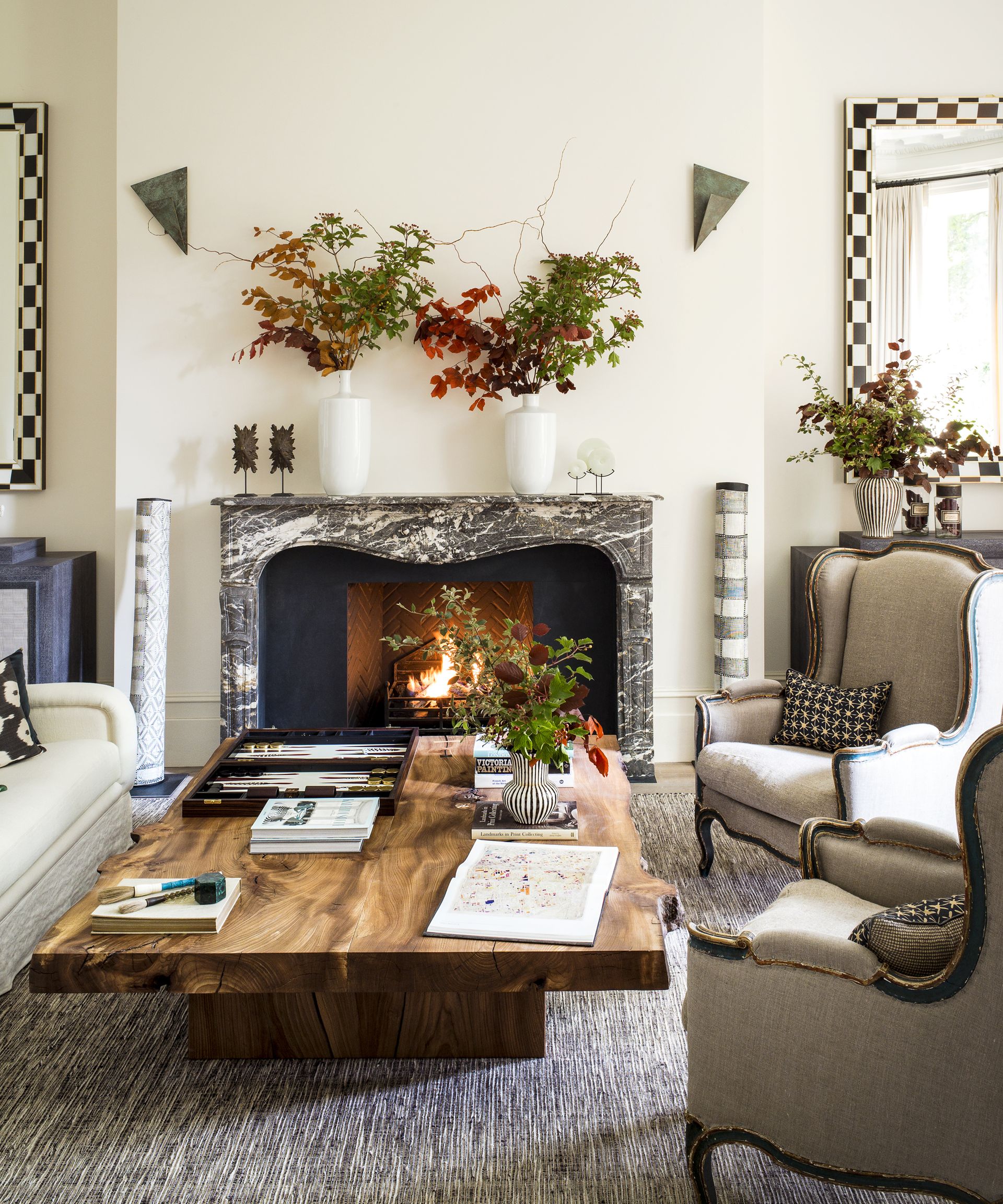 If you thought autumnal foliage was only for your fall wreath ideas, think again. Decorating with plants can make a huge impact on a mantel, too.
'A shot of in-season foliage brings the eye up and makes a great statement on a mantel,' says interior designer Cindy Rinfret. 'It should highlight the gorgeous time of year and feel like a natural addition to the room.'
Choose either in-season florals, or simply collect some of the most beautiful fallen branches you find near your home – in this example, fiery red and orange autumn leaves are mixed with fruit-bearing foliage. 'You might also thoughtfully arrange some pinecones or branches across the top which nods towards the seasonal change,' adds interior designer Emma Sims-Hilditch.
Cindy Rinfret, principal designer of Rinfret, Ltd. has been creating iconic interior design and defining true "Classic Greenwich Style" for thirty years. Best known for her luxurious yet comfortable design aesthetic, Cindy is an internationally renowned designer, with high-profile clients.
2. Style with symmetry
If you're unsure on where to start placing fall decorations on your mantel, then styling with symmetry will always create a neat and visual pleasing display.
Using symmetry in interior design is renowned to help create a more balanced and calming atmosphere in the home, and on a small surface such as a mantel, it can be a helpful tool in preventing the area from feeling too cluttered or unorganized.
As shown in this cozy living room, the mantel has been beautifully dressed with two coordinating candles and a stand-out piece of artwork, establishing a simple yet striking display that enhances the fireplace design to feel even more inviting and warm.
3. Embrace a more rustic and subtle seasonal display
We love the elegant simplicity of the fall mantel decor in this calming, neutral living room.
The overall design in this space embodies a chic blend of both the traditional and the modern, with the fall mantel decor perfectly encapsulating this style. The sculptural fall foliage has been beautifully balanced with a pair of vintage framed artworks, establishing a stylish yet simple fall mantel display that subtly nods to the changing of the seasons.
4. Embrace berry reds, burnt orange and ochre tones
The best fall mantels are decorated with an opulent garland made from fresh flowers and foliage.
'If a traditional red and gold theme resonates, wintery red hydrangea adds both opulence and warmth, and pair perfectly with burnt beech and fresh pine which can be sourced locally or foraged in the garden,' says Ronny Colbie, lead florist and founder of Ronny Colbie.
'To complete a perfect garland, use a mixture of everlasting fillers, such as pampas grass and pine cones, these amongst the fresh foliage will dry gorgeously by the fire.'
London resident, Canadian-born Ronny Colbie started his floristry career working his way up as an events florist for a leading design studio in Downtown Toronto at the age of seventeen. After making the big move across the pond in 2012, Ronny worked as the Lead Floral Designer for the Soho House Group, creating stunning floral displays for the hotel, as well as unforgettable wedding and event flowers at Babington House in Somerset and Soho Farmhouse in Oxfordshire.
5. Create an eclectic fall display with decorative objects
Sometimes the best fall mantel decor is a simple vignette, which you can create with what you already have at home.
'Create cozy displays with characterful ornaments and beautiful tealight holders that conjure up the fall season, like this fern leaf design. Team it with small artwork and candles to complete the look,' says Jennifer Ebert, digital editor, Homes & Gardens.
Perfect for living room fall decor, this type of display looks beautiful in the bedroom, too.
Jen is the Deputy Editor (Digital) of Homes & Gardens online. Before starting this position, she had completed various interior design courses at KLC Design School, as well as working across Ideal Home, LivingEtc, 25 Beautiful Homes and Country Homes & Interiors as an interiors writer.
6. Team green with shades of rust and coral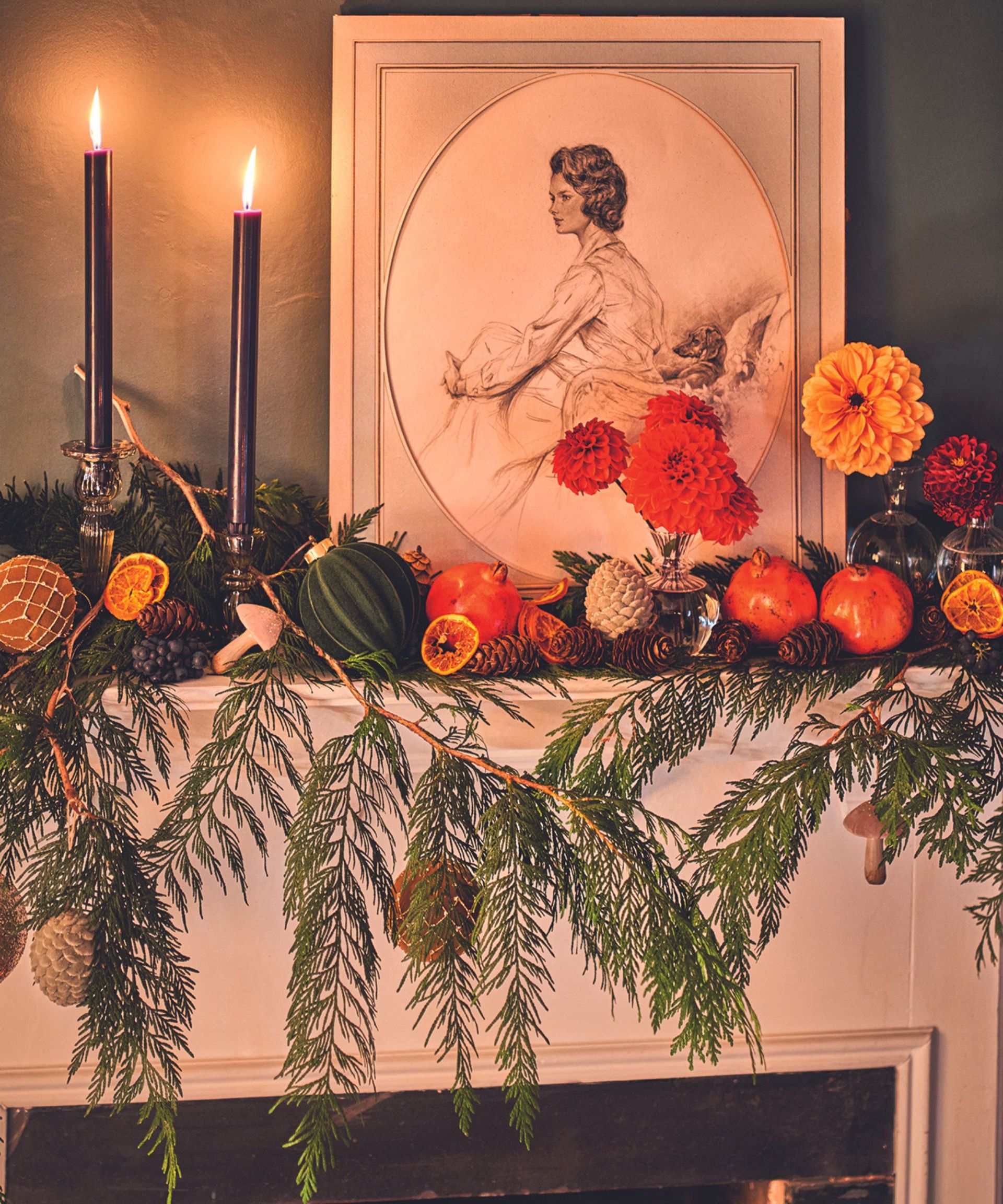 Fall trends come and go but one that will never go out of fashion is the green/orange color combination that echoes the autumnal colors you see outside.
'Shades of spice, rust, and terracotta provide the perfect color palette for a fall mantel. Furnishing your mantel with accessories in one of these versatile spiced hues will create a warm and cozy feel, perfect for the colder weather. For a truly impactful scheme, pair these hues with colors that complement, such as green, black and navy accents. Finally, enhance the look with darker metallic embellishments, such as gold and bronze, rather than silver or chrome,' says Gisela Lancaster, buying manager at Sofology.
7. Opt for an asymmetric arrangement
A fall mantel design that's easily translated for fall table decor ideas is a grouping of candles, though there is a styling method to try that's fail-safe.
'When dressing your mantel for fall, it is usually more effective to create an asymmetrical arrangement rather than plonking everything down dead-center. A grouping of pillar candles in autumnal shades, accented with moss, stones or driftwood might be all you need. If there is a mirror above the mantel you can utilize the reflection to amplify the candlelight,' says Simon Temprell, interior design manager at Neptune.
This arrangement shows just how easy fall craft ideas can be: a simple arrangement of foliage and candles takes minutes to create yet has real impact.
8. Decorate with pretty painted pumpkins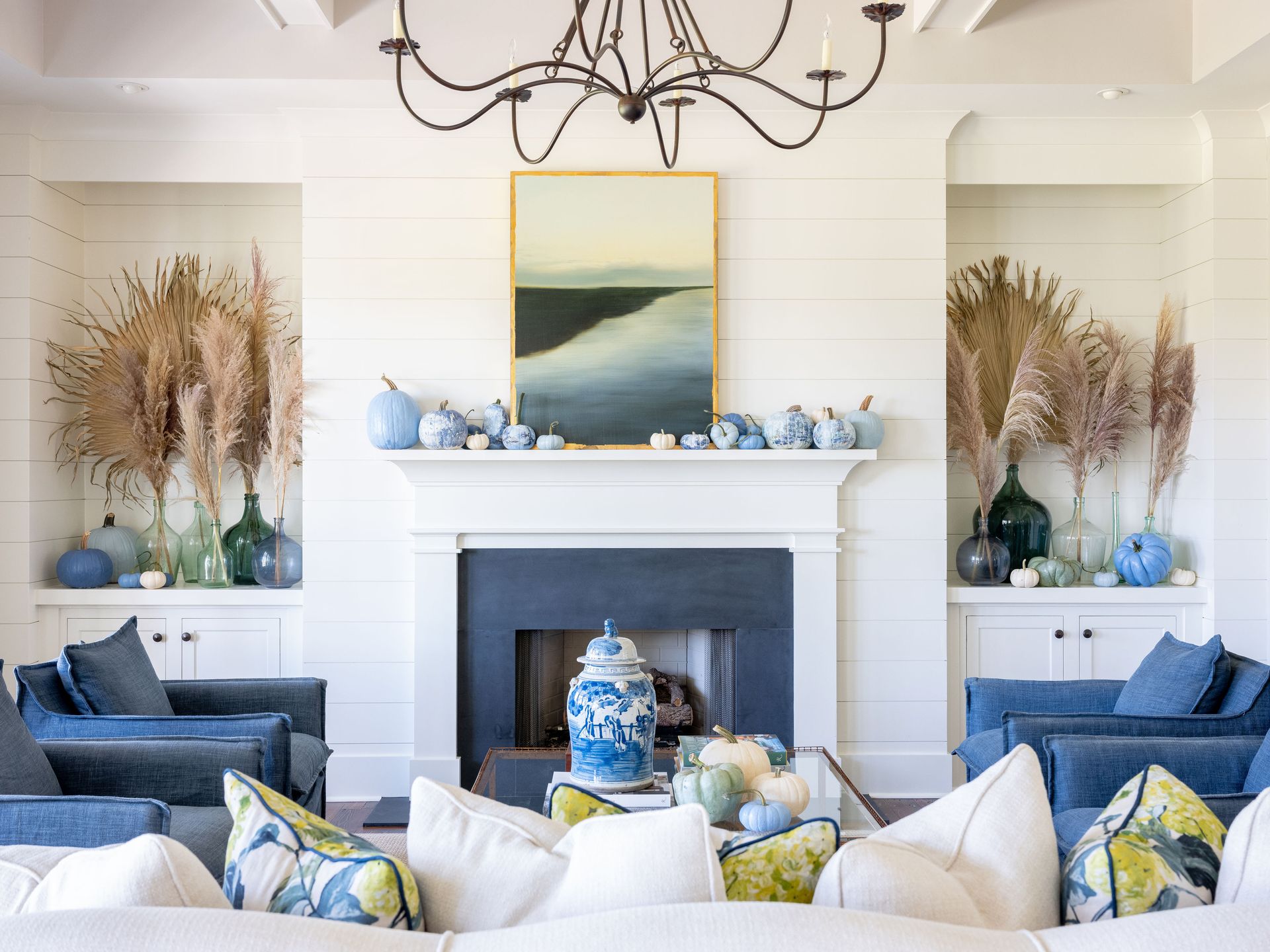 Pumpkin painting ideas are so much more elegant (and unlikely to rot) than carved pumpkins, and what's more, you can use them on your fall mantel to reset the color scheme for your entire room, giving it a different character for the season.
'Together with Kim from August Floral and Event Design who took her inspiration from coastal landscapes like the artwork, blue painted pumpkins were placed alongside on the mantel. We loved the idea of showcasing something beautiful and a bit dramatic that is also super obtainable for anyone,' says Stephanie Hoey, owner and lead designer at Stephanie Hoey Interiors.
Stephanie Hoey is an interior designer based in Savannah, Georgia, and is known for her calming, coastal style.
9. Repurpose what you already have
Gathering foliage for your fall front door decor? Keep some over for your fall mantel.
'Using what we already have is a more sustainable way of living than buying new for every season. Forage a fall stem or two, or bring fall planters indoors (they will survive a few days in heated rooms), and if you have a farmhouse or cottage style interior use artisan vases with a tea light popped in the bottom,' says Andrea Childs, editor, Country Homes & Interiors.
10. Use an over-sized mirror to reflect candlelight
Decorating with mirrors can elevate a mantel year-round, but it's a must when you are putting a seasonal display, and candles, in front, since it can double the impact and cast a beautiful light across the room.
'Having a mantelpiece can make designing the rest of the space very simple; they naturally become the focal feature and are often beautiful in their own right so don't need to be overly decorated. Just a few key pieces can have a real impact; for example, a statement mirror placed in the center, either hung from the wall or left to lean against it, is a simple way to elevate the look.
Mirrors are also great for reflecting light and making a room feel more spacious, so they're perfect for those darker days. A few candles either side, plus some seasonal foliage, will create a cozy fall feel; I particularly like to use eucalyptus or pine at this time of year,' says Sue Jones, co-founder of OKA.
Sue Jones is the Co-Founder and Creative Director of British design brand, OKA. Founded in 1999 with Lady Annabel Astor and Lucinda Waterhouse, the brand has over two decades of collections and 13 experiential stores in the UK and three in the US.
11. Incorporate harvest fruit and veg (real or otherwise)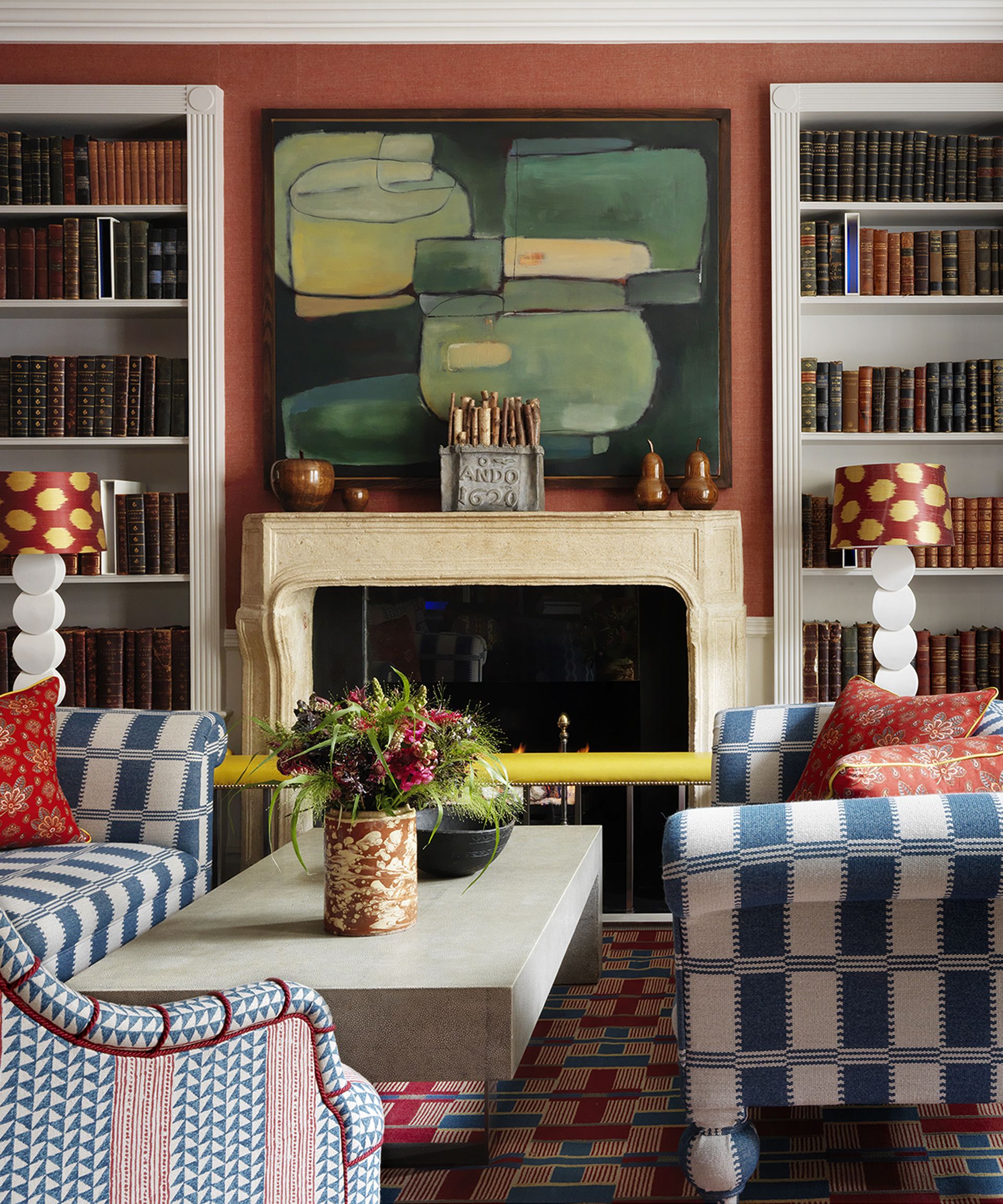 One of the best parts of fall is the wealth of newly seasonal food that comes with it. Don't just leave all the fun to the kitchen, however – bring nods to your vegetable patch's bounty into your mantel design too. Purple flowering cabbages make for gorgeous displays, and of course pumpkins and gourds are an essential mantelpiece addition for Halloween decor, as well as for your fall porch decor.
If you want something lower maintenance and longer lasting, opt for ornaments shaped like delicious treats. In this room by designer Kit Kemp, beautifully carved and polished wooden apples and pears make for delectable fall mantel decor.
12. Get cozy with plenty of candles
There is surely no better time of the year than to get out your best candles – and even if your mantel sits over a lit fire, fall always call for a little extra warmth.
'Changing out white candlesticks or column candles for fall-inspired colors is another subtle touch I always like to do when the weather changes,' says interior designer Cindy Rinfret. 'Look for soft oranges, greens, or reds – they add something unexpected but decidedly autumn. It's these small touches that help transition your space to be season appropriate.'
In this example, a candle sits in a brown glass candle holder for a warm glow, and is paired with pine cone decorations.
13. Mirror your soft furnishings
Your mantel likely takes pride of place in a room where curling up and keeping cozy is one of the most important autumnal activities.
Located over the fireplace at the center of this mission, ensure that your mantelpiece is in keeping with the rest of your living room fall decor. In this room, the soft blue and white tones of the mantel ornaments take color notes from the blankets, throws and pillows that grace the sofa and armchair, with one vase even directly matching the tartan on the footstool throw.
This makes the room feel coherent and enveloped in a design that focuses on warmth and comfort.
14. Swap in autumnal artwork
If you have a mantel, you likely have something over it – and if it's not a mirror, then it's almost certainly a piece of statement artwork. Wall art, however, doesn't always need to stay in the same place. Rearranging the frames and canvases on your walls is a great way to give a room a new look for a new season.
As fall comes along, consider swapping in a piece that follows an autumnal theme, or at least reflects the season's colors. In this example, a painting of flowers featuring oranges, reds and mossy greens makes for a great complement to the room's autumnal color scheme.
15. Mix and match for a rustic look
Bundling up in a country bolthole is everyone's dream fall escape – but wherever your home may be, it's perfectly possible to channel farmhouse decor through your seasonal decor. 'Placing a textured material over a mantelpiece such as a hessian runner adds a rustic quality to a room,' says Emma Sims-Hilditch. 'Antique lamps placed at either end, or a stack of old rustic books are a great way to achieve a pleasant rustic quality.'
Mismatched ornaments lend a rusticity to a mantel. In this room, the owners have gone so far as to mix vases and candles with the very firewood they use for the stove.
16. Choose natural colors and materials for your ornaments
Natural hues are at the heart of all the best fall color schemes, so be sure to put the front and center of your fall mantel ideas. In this grand drawing room designed by Cindy Rinfret deeply hued polished woods underpin the decor throughout, lending the whole scheme an absorbingly autumnal theme.
This is continued on the mantelpiece with the mahogany urns, and a more relaxed approach to nature's materials present in the frame of the mirror, which is encrusted with sea shells.
17. Keep things serene and simple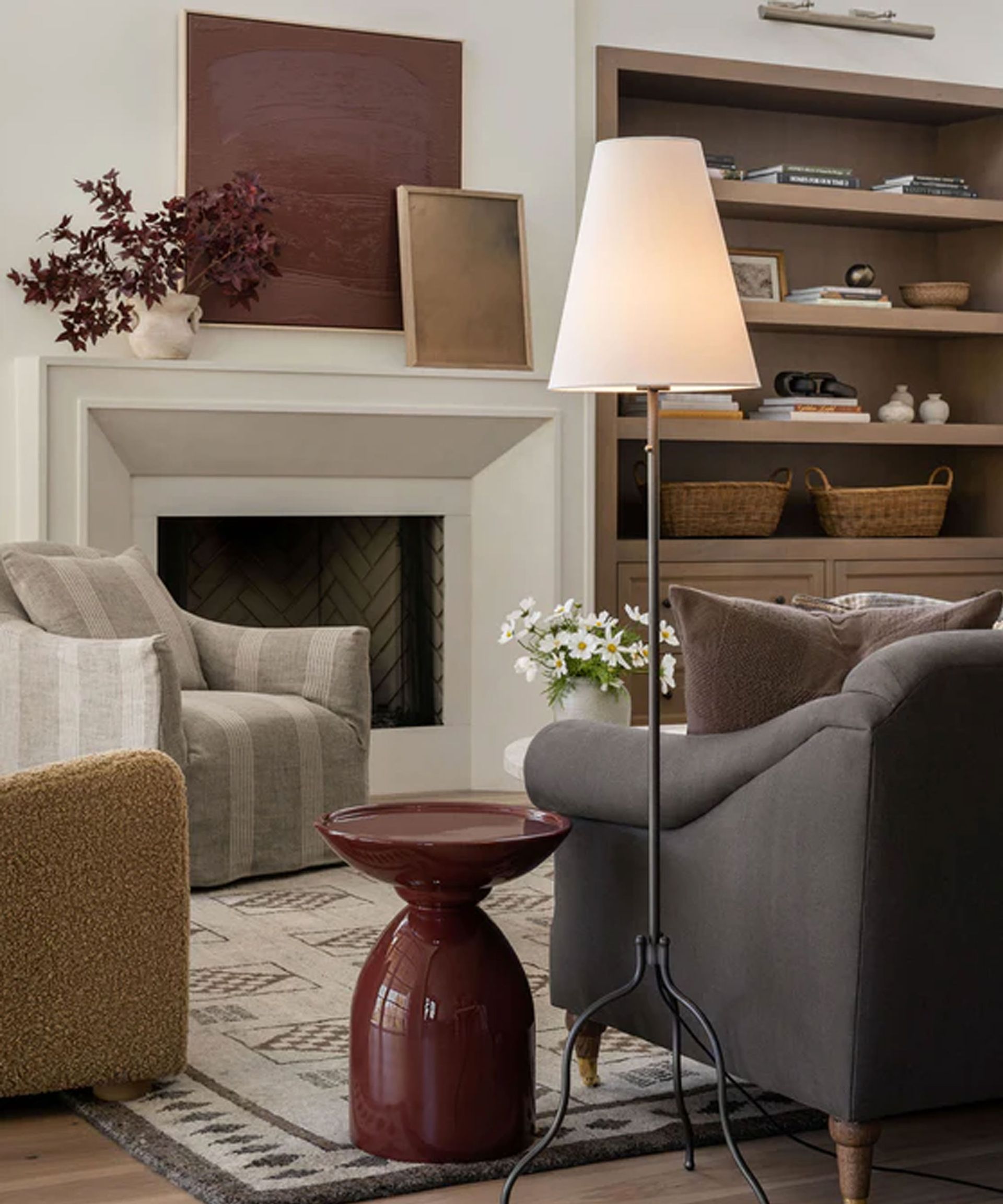 'Just because it's fall, that doesn't mean you suddenly have to abandon your pared-back style. Sometimes simple is best,' says Sims-Hilditch. 'An overloaded mantel can look busy and cluttered. Instead, why not place a candle at either end, or perhaps one large one in the middle? This is a simple way of adding a soft backlight to the room, creating a welcoming and homely aesthetic.'
In this space by McGee & Co. the mantel provides a perfect platform for the oversized artworks and fall foliage placed in the elegant ceramic vase.
18. Choose designs that can be easily adapted for Christmas
How long do you leave fall decorations up? If fall is here, then that means the holiday season is just around the corner. If you don't want to have to totally rethink your fall mantel decor in just a few weeks' time, make a fall wreath that can be easily adapted as a Christmas wreath idea.
'Foliage is hearty, meaning it lasts, and you can even add a gorgeous red or blue velvet ribbon when December comes around,' says interior designer Cindy Rinfret.
This fall mantelpiece has been decorated with dried thistles that will see you through into winter, and the light blue ribbon that enhances its silvery icy tones can easily be swapped for red or gold during the festive season.
Shop fall decor for your mantel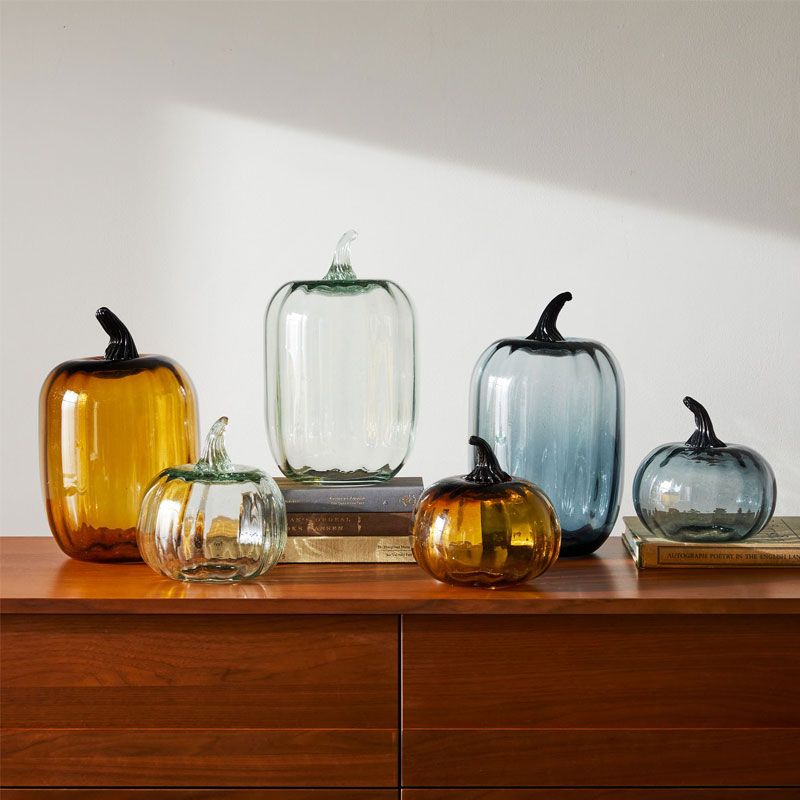 A stylish, modern take on seasonal pumpkin decor, these colorful glass pumpkins have been crafted from mouthblown recycled glass.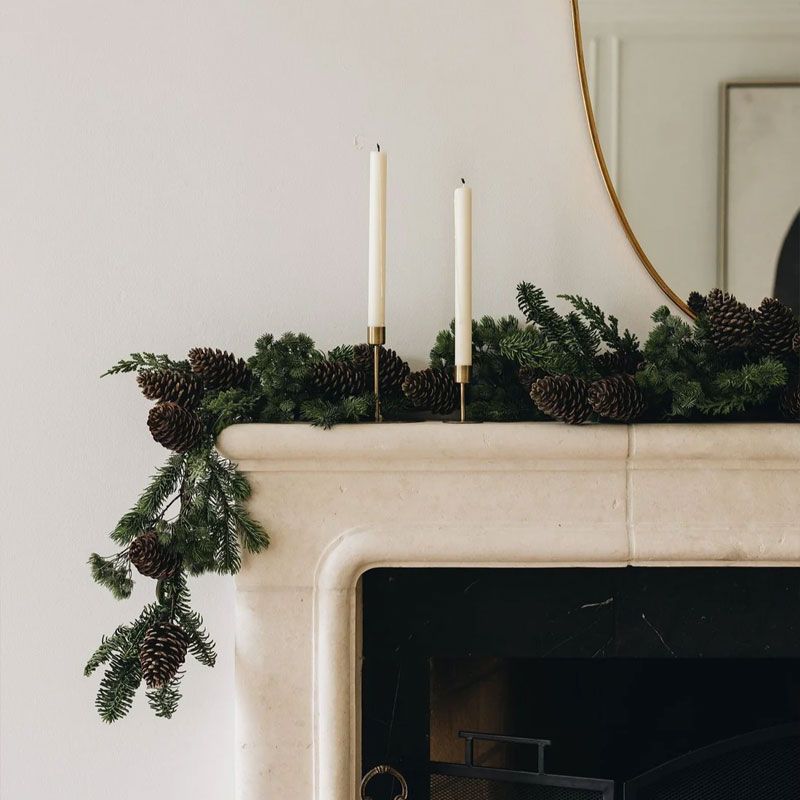 Real Touch Spruce and Pine Cone Garland
This real touch spruce garland has lush holiday greens and pine cones that bring the feeling of nature to tablescapes and mantle centerpieces.
FAQs
How do I decorate my mantel in the fall?
For instant fall mantel inspiration, simply look out the window. If you're fascinated year after year by the way nature changes with the seasons, put the most eye-catching plants for fall color and the best trees for fall color at the heart of your mantel decor.
Gathering fallen horse chestnuts, branches of autumnal leaves and pine cones from your home's surroundings is an inexpensive way of quite literally bringing the outdoors in – arrange them in some carefully chosen vases, hurricane jars or wooden bowls for an organized look, or let larger foliage drape organically across the mantel and even down the sides to the hearth. Just be sure to make sure everything is secure to avoid pieces falling into the fireplace!
How do you style a fireplace mantel in the fall?
'Fall needn't be all about the rich shades we see outside, it can be off whites with a hint of fall in the form of turmeric and russet colored berries. For a minimalist approach to this season, keep it simple with a trio of earthenware jug, bud vase and candleholder – three's always work better,' says Melanie Griffiths, editor, Period Living.
'If your room's neutral then adding in some fall colored accessories will tie the look together, and this includes your mantel. Keep it tonal and only use two or three shades for cohesion – a pale pink candlestick, wooden piece of art and metallic keepsakes,' says Jennifer Ebert, digital editor, Homes & Gardens.
What looks good on a fall mantelpiece?
'Fall is the perfect time of year to start drying flowers, and hydrangeas are one of the most popular for fall mantelpieces. They conjure up all the fall feels as they dry and the mantel above a log burner is the perfect spot. Make them a decorative element – you could have them in a row, or team a single vase with a large candlestick,' says Lucy Searle, global editor in chief, Homes & Gardens.
---
One other way you can enhance your fireplace with fall mantel decor is through cozy string lights. Whether you intertwine a set of string lights with beautiful bunches of fall foliage, or let them sit beautifully on their own, their warming glow will only make your fireplace feel more comforting and cozy. We think these golden leaf string lights from Walmart are perfect.
Sign up to the Homes & Gardens newsletter
Decor Ideas. Project Inspiration. Expert Advice. Delivered to your inbox.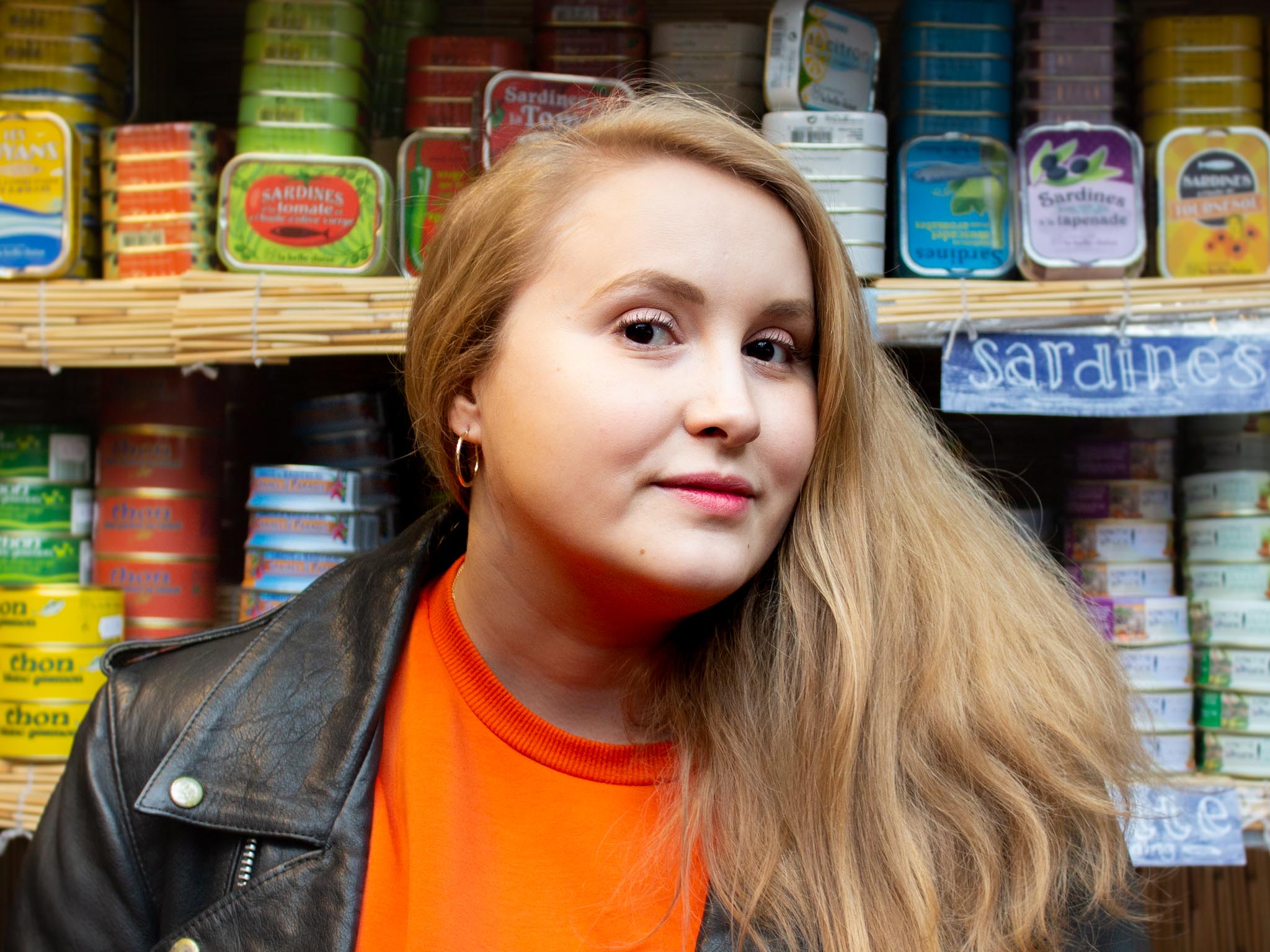 Ailis started out at British GQ, where a month of work experience turned into 18 months of working on all sorts of projects, writing about everything from motorsport to interiors, and helping to put together the GQ Food & Drink Awards. She then spent three years at the London Evening Standard, covering restaurants and bars. After a period of freelancing, writing about food, drink and homes for publications including Conde Nast Traveller, Luxury London and Departures, she started at Homes & Gardens as a Digital Writer, allowing her to fully indulge her love of good interior design. She is now a fully fledged food PR but still writes for Homes & Gardens as a contributing editor.