Rustic dining room ideas – 10 ways to a characterful and cozy space
Discover rustic dining room ideas that will create a room with old-school charm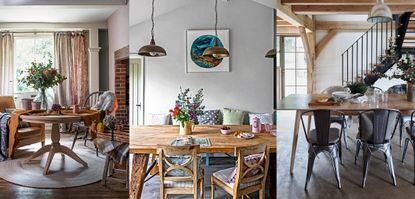 (Image credit: Future)
If you want a space full of warmth and welcome, rustic dining room ideas can be a great solution. Simple natural materials, well-loved pieces, and a design that foregrounds functionality can all combine to create a room with plenty of appeal.
The charm of rustic dining rooms comes from the beauty and tactility of the surfaces including wood, and the easy mixing of antique and pre-loved designs with newer choices. And while these dining room ideas may include keeping ceramics and tableware on show, the aesthetic is calm and uncluttered, making rustic rooms wonderful spaces in which to spend time with family and friends.
Here we've put together ideas to inspire along with advice from interior designers.
Rustic dining room ideas – 10 ways to create the look
There's definitely no rule to say that only those with old homes or who live in a bucolic setting can enjoy rustic dining room ideas. Instead, they should be considered as a way to evoke a cozy atmosphere and one that celebrates the provenance of the room's ingredients.
1. Combine old and new
One of our favorite rustic dining room ideas is the easy mixing of furniture from different eras, as exemplified in this design from Joshua Smith, founder and principal designer of Joshua Smith Inc.
'This was a Spanish 1930s in the Hollywood Hills,' he explains. 'We wanted to honor the integrity of the architecture and use this expertly carved ceiling as inspiration for the space. We chose to add a 19th century French trestle table coupled with mid-century modern chairs. A pairing like this keeps things from going too heavy, which is the key when integrating rustic elements to a room. It's about achieving balance and harmony.
'To give the room more height, we added a 1860s Belgian mirror which added more patina and drama,' he continues. 'An oversized mirror is also a great way to lighten up when working with rustic textures. Not only does it reflect more light into the space, but the smooth texture of the glass adds another dimension of complexity to the design.'
2. Be inspired by nature
Characterful rustic furniture and natural textures are not only a great choice for softening modern dining room features, such as poured concrete floors and graphic wallpaper, but provide a pleasing sense of balance to a pared-back dining space.
Really hone in on the natural vibe by adding foraged foliage, green and white crockery and accessories. A great choice for dining spaces is the use of benches instead of dining chairs as it adds an easy, relaxed tone, and allows you to fit more guests around the table. Do include a sturdy chair or two as well, for those who need more support.
3. Choose a statement piece
Finding a hero design can be a clever strategy, especially when it comes to small dining room ideas. 'I think in a rustic space, there always needs to be that one statement piece, the piece that provides character to the room,' says Julie Dodson of Houston, Texas Dodson Interiors.
'In this room, it's that tall vintage cabinet. We loved it so much that the client allowed us to actually build a niche into the wall for it. It was essential to the look of the space.'
4. Foreground wood
Using reclaimed wood furniture with the patina of age or newer versions may be at the head of your list of rustic dining room ideas. If so, it's worth setting it alongside other organic materials with contrasting textures thus emphasizing the beauty of all the natural elements on the dining room wall ideas and beyond.
Here, the smooth stone of the floor along with the textural area rug strike different notes to wood furniture creating rich detail while maintaining the room's calm atmosphere.
5. Work with architectural details
If your home has a history, let the charm of features such as beams or stone inspire a rustic dining room.
'The location of this dining room is in a large Tudor-style home overlooking Lake Michigan,' says Mark Lavender, principal designer of M Lavender Interiors. 'The home, built in 1926, featured several rustic/Tudor-inspired touches that evoked the spirit of an English country home. These included rough-hewn wood beams in the main stair hall and the living room and a giant fireplace in the living room. We built on these touches to create the design for this room.
'Another great existing element is the large variegated dogwood tree located immediately outside the bay window of the dining room. This tree and the idea of bringing the outdoors into this space inspired the paint choice. Keeping in this spirit, we designed the dining room table in a similar rustic style – we especially loved the stone tiles in the center of the table. Building on that was the use of the cork wallcovering and the large artwork.
'To bring a sense of modernity and to deal with the large table and low ceiling, we brought in this multi-prong chandelier to really fill out the space above the table.'
6. Respect proportions
The amount of furniture included in a rustic dining room is important to avoid a fussy feel, but equally vital is respecting the proportions of the space. For this dining room, this was achieved by using benches on either side of the table to fit the width of the narrower space. Seat pads mean comfort is still key.
Coziness is also crucial, and pendant lights hung low over the table enable a pool of light to be created around those at the table after dark.
7. Create a cozy atmosphere when entertaining
Gather for simple rustic suppers in a cozy, rustic space. Create a characterful, homely room for everyday eating with subtle green painted, panelled walls and a cool contrasting fireplace or mantlepiece for a contemporary touch.
Introduce elements to further modernize the rustic look and also reflect evening candlelight with touches of recycled glass and metal pendants.
Layer texture further with the addition of a soft sheepskin rug and natural linens. Finally, warm wood furniture helps finish off a snug and inviting space.
8. Introduce an accent shade with paint
Neutral shades generally take center stage in rustic dining room ideas for apartments, but there's no reason to step away from a hit of color in a room of this style. Here, the legs of the dining table bring in a pretty blue.
The rules when adding an accent to a rustic room? Pick a shade that doesn't stray from nature: think skies and water, the green of foliage, or, for a warmer effect, the color of leaves in fall, or red earth.
9. Make the most of rustic wall decor
In a dining room with wall decor such as exposed brickwork or stone, create balance with more refined elements so the design doesn't veer into an exaggerated take on rustic style.
In this room, the polished wood table and sleek upholstered dining chairs provide the equilibrium for the room with the similar palette of the wall, furniture, and floor making the look cohesive.
10. Display rustic decorative accessories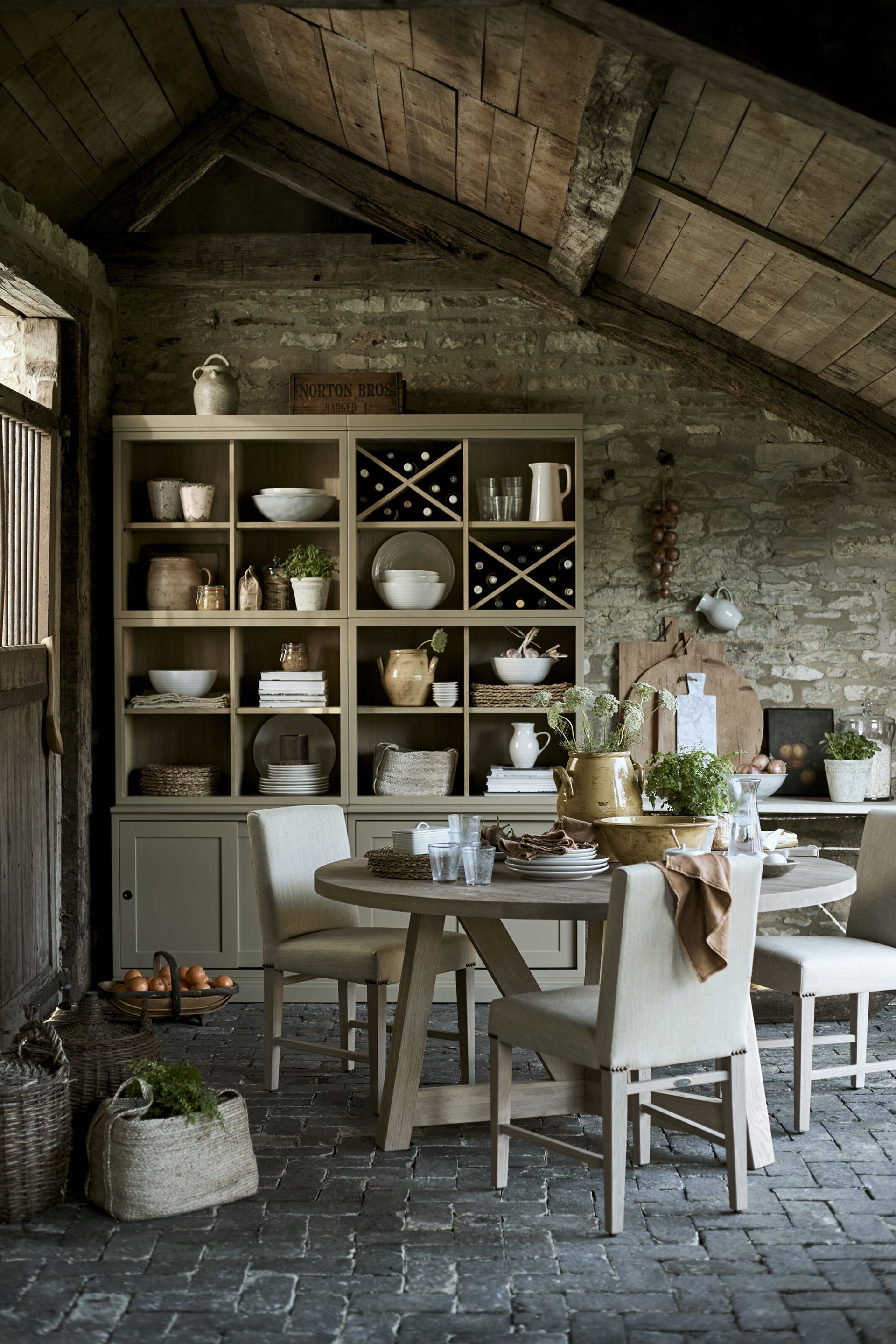 Include efficient dining room storage ideas – such as an open shelving or a dresser – in a rustic dining room to show off the pieces that give the space individuality and warmth. As with furniture, mixing the new, the antique, and the designs that have personal meaning will add to the room's cozy feel.
Continue the understated palette and combine textures such as wood and ceramics, and keep shapes simple and unfussy, too, if you're opting for an extensive display of different items.
What makes a good rustic dining area?
A good rustic dining area should be a space that's cozy and welcoming. It should also feel intimate to promote relaxation, encourage guests to linger over a meal, and stimulate conversation around the table. To this end, if the floor plan of the home is open, it's a good idea to use furniture or room dividers to make it feel somewhat separate from other areas.
A dining room should feel special and the carefully considered furniture of a rustic dining room with antique, pre-loved, and newer pieces will help promote the sense of occasion in using it.
Consider also the best dining room lighting ideas to create the right atmosphere: these are as important in rustic rooms as traditional or modern dining spaces. And while rustic dining room designs are pared-back rather than busy, artwork, mirrors and accessories can all bring individuality and interest to the room.
Which rustic colors are best for the dining room?
The rustic colors best for the dining room include shades of gray, or those of brown drawn from nature. Layer these neutrals to create a scheme with depth and interest.
Consider also hues of green or blue for a more vibrant look that is still inspired by the landscape, and think about adding the rich shades of fall leaves as an accent that creates added warmth in the room.
Sign up to the Homes & Gardens newsletter
Decor Ideas. Project Inspiration. Expert Advice. Delivered to your inbox.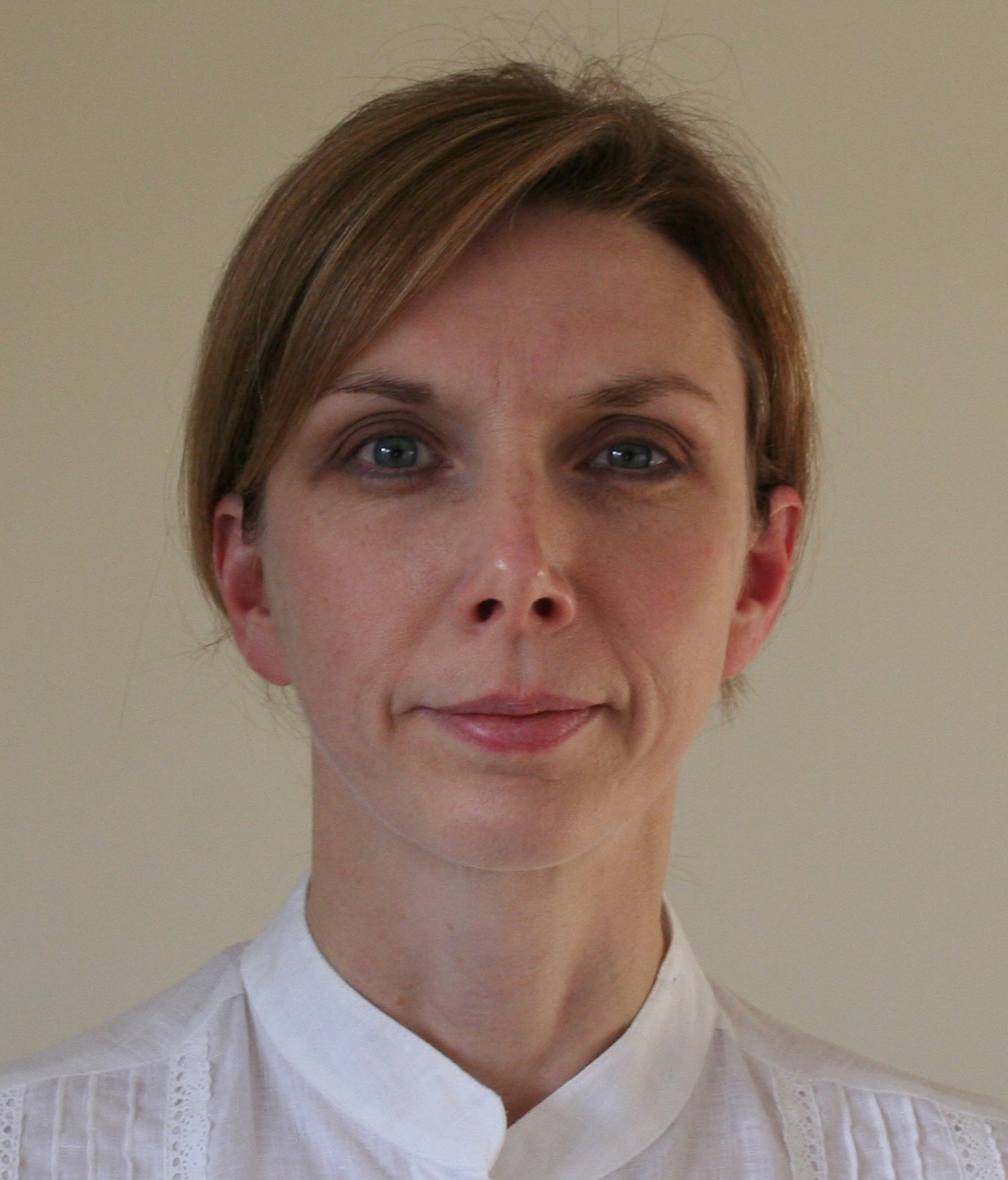 Sarah is a freelance journalist and editor. Previously executive editor of Ideal Home, she's specialized in interiors, property and gardens for over 20 years, and covers interior design, house design, gardens, and cleaning and organizing a home for H&G. She's written for websites, including Houzz, Channel 4's flagship website, 4Homes, and Future's T3; national newspapers, including The Guardian; and magazines including Future's Country Homes & Interiors, Homebuilding & Renovating, Period Living, and Style at Home, as well as House Beautiful, Good Homes, Grand Designs, Homes & Antiques, LandLove and The English Home among others. It's no big surprise that she likes to put what she writes about into practice, and is a serial house renovator.