10 bedroom storage mistakes keeping you up at night – and how to fix them
Rest easy, these bedroom storage blunders are easily solved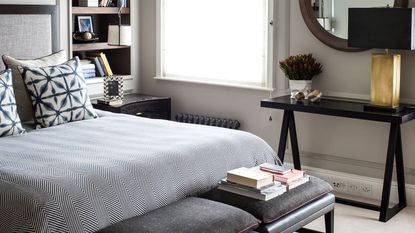 (Image credit: Future PLC)
Sign up to the Homes & Gardens newsletter
Decor Ideas. Project Inspiration. Expert Advice. Delivered to your inbox.
Thank you for signing up to Homes & Gardens. You will receive a verification email shortly.
There was a problem. Please refresh the page and try again.
If you want to avoid a disturbed night's sleep, you'll first need to avoid these bedroom storage mistakes. They're so common – we bet you're making one or two of them without even realizing it. Don't panic though, they're easy enough to solve.
Our desire to promote the 'right' bedroom storage ideas goes beyond good organization and sleek styling (although they're a nice byproduct, we admit). As any organizational expert will tell you, it's almost impossible to relax – let alone fall asleep – in a room filled with clutter; your very well-being is at stake.
Fear not, help is at hand. Here, professional organizers share the most 'popular' bedroom storage mistakes they see all the time – and what to do if you find you're making them.
Bedroom storage mistakes
Organizing a bedroom is no mean feat. From organizing clothes and corralling nightstands to ensuring a smooth-running morning routine, there's a lot to think about. Hard-working storage solutions are the key to getting it right, but there's a chance you're undermining them unintentionally. Here are the mistakes to avoid…
1. Failing to rehome 'non-bedroom' items
One of the most common decluttering mistakes, in general, is trying to keep too much stuff in the space you have, but particularly so in multi-purpose spaces. If you are organizing a small apartment, or you're a bit limited on space, there's every chance you use your bedroom for more than just sleeping – exercise, reading, eating, working, the list goes on.
Whilst it's perfectly acceptable to bring items in throughout the day, you'll need to make sure you put them back again before nighttime rolls around. Unless you want overflowing drawers and wardrobes, bedroom storage should be designated for bedroom-related items only – no exceptions.
2. Overlooking potential storage opportunities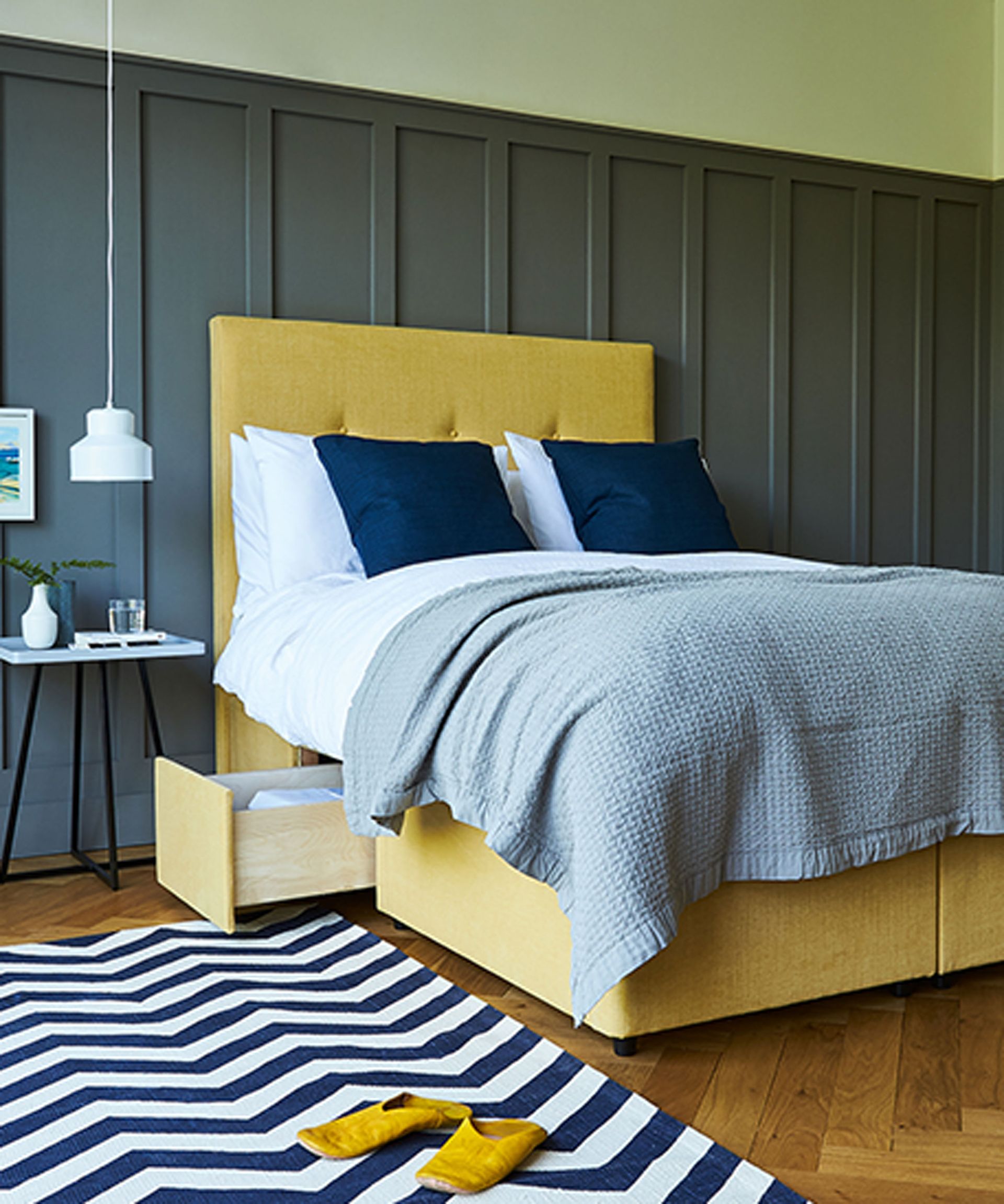 Never underestimate space of any kind in a bedroom – even the tiniest of nooks is brimming with storage potential just waiting to be realized. The key is to think creatively.
'Consider the storage options your bedroom provides and use them cleverly. Take built-in wardrobes for example, could you add shelves to them? If you're short on cupboard space, ottoman storage beds offer generous hidden storage without compromising on style – they're fabulous for storing away bulky seasonal bedding or clothes. Use vacuum-packed bags, at Amazon, to maximize space,' says Philippa MacDermott, head of buying and merchandising, Feather & Black.
3. Not switching out seasonal items
Whether you're organizing a small closet or not, there's really no point wasting storage space on items you're not wearing. It's a clothes storage mistake easily fixed though. Swapping out coats, shoes, and other seasonal items into long-term clothes storage frees up plenty of space, and makes choosing an outfit a lot easier, too.
'The season opposite to the one you're currently in can be stored in a vacuum bag, either in the loft, an airing cupboard or under/in the bed (if you have an ottoman style one). This should leave you with a dramatically reduced collection to have to deal with,' says Martin Gill, managing director of And So To Bed.
It's a great opportunity to declutter a closet, too. If you haven't worn something since your last seasonal swap, it's probably time to rethink whether it belongs in your clothes collection at all.
4. Forgetting to factor in vertical space
If you're struggling for square footage, try looking up. Whether it's a blank wall or the back of a cabinet door, there's plenty of untapped storage potential to be had, from shelving and hooks to handy, cubby-style organizers – with its sturdy pockets, this organizer from Wayfair is ideal for storing shoes.
5. Sticking to single-purpose furniture
You don't have to buy pieces specifically designed for multiple uses, in fact, you don't necessarily have to buy anything new at all. Think about ways you could adapt your existing bedroom furniture. A small bookcase as a nightstand or a storage trunk that doubles up as a seat at the end of the bed, for example.
6. Neglecting your nightstand
On-show surfaces, such as nightstands, cabinet tops and dressing tables are a great place to store items you need easy access to, but can quickly turn into a cluttered mess if you're not implementing the right storage solutions for your particular needs.
'We often recommend nightstands with at least one drawer so you can stash your bedtime essentials, but if you love the look of a beautiful open nightstand, be sure to add in lidded boxes, small baskets and ceramic bowls to corral items, particularly if you're using them to organize jewelry or organize makeup', says Heather Goerzen, design editor at Havenly.
Heather Goerzen is the design editor at Havenly, a one-stop interior design shop and service.
7. Not labeling
Baskets, containers and boxes are great for corralling and organizing smaller bedroom items, making them much easier to find… assuming you know what's where, that is. If you don't know your jewelry box from your glove box, it's a bit of a wasted effort.
Labeling can make all the difference, and you don't need a fancy label maker to do it either. Simple chalkboard stickers like these from Amazon, do the job, and they look nice, too. If you're storing behind closed doors, opt for clear containers to make locating items even easier.
8. Buying storage before you've decluttered
Good-looking storage in a bedroom is, of course, a priority – assuming you actually need it, that is. If not, it's just extra clutter. And costly clutter, at that. So before you fall prey to a pretty basket (or five), take heed.
'Many people make the mistake of investing in storage solutions before they've decluttered; this is definitely putting the cart before the horse! Every project should begin with a full-room audit in which you assess every item in the room. Only once you know what you're storing in your space, should you go ahead and actually buy "space-saving" storage', says professional organizer Rhea Becker, aka The 'Clutter Queen'.
9. Using open storage for clothing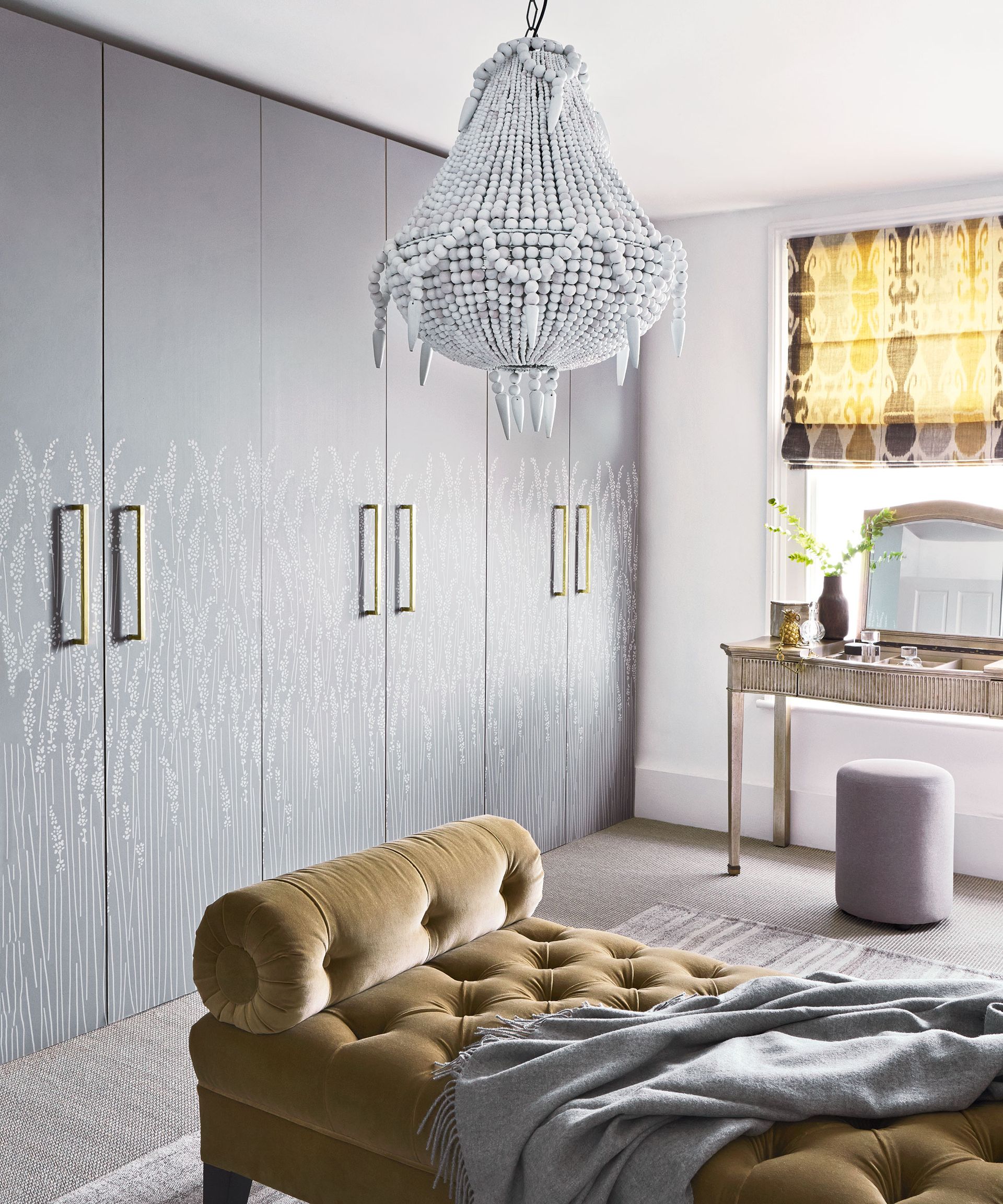 'Clothes storage should be enclosed if possible, in drawers and wardrobes, to keep the chaotic mix of colors and textures out of sight. Failing to do this can aggravate a busy mind, and make it harder to relax and unwind,' says Martin Gill.
Having said that, if you're organizing a small bedroom, an open clothes rack may be the best, if not your only, solution. 'If that's the case, don't panic – the key is to keep it neat and tidy. Curate a capsule clothing collection and hang it on matching hangers for a stylishly streamlined "boutique" feel', says Millie Hurst, section editor, Homes & Gardens.
Millie Hurst is Section Editor at Homes & Gardens, overseeing the Solved section, which provides readers with practical advice for their homes. Millie has written about and tried out countless cleaning and DIY hacks in the six years since she became a journalist, and has worked in both London and New York.
10. Failing to enlist 'helpers'
Closets and dressers can quickly descend into chaos without a proper organization system in place. Investing in bedroom organizers are a less-pricey alternative to bespoke solutions, and can be adapted over time to suit your needs – handy when organizing a child's bedroom.
Drawer organizers are the unsung heroes of bedroom organization. They can easily corral undergarments, accessories and more to organize dresser drawers so they're orderly – not to mention visually-pleasing,' says Heather Goerzen.
If you're organizing a small closet, use pull-out racks, rotating stands and shelf risers are great space-savers – just be sure to measure up before you buy to ensure you're making the most of every inch.
FAQs
How do I organize my bedroom with too much stuff?
Investing in more and more storage to hold more and more stuff is not the key to a well-organized bedroom. If you want to keep on top of tidiness, you'll need to think minimally. Start with a good declutter. Everywhere. We're talking closets, dressers, shelving, as well as lesser-frequented areas, such as under the bed. Next, rehome items that don't 'belong' in the bedroom – especially work-related items and screens.
Once you've streamlined the contents, you're in a position to start thinking about effective storage solutions. Dual-purpose furniture is a good place to start; an ottoman style bed is one of the best investments you can make. A less pricey, but no less useful, investment are bedroom organizers. Add that make use of vertical space into your basket – think over-the-door racks, hooks, and cubby-style organizers.
---
Now you know what to avoid, you can rest easy, safe in the knowledge your bedroom storage is promoting style, function and, most importantly, a good-night's sleep!
Sign up to the Homes & Gardens newsletter
Decor Ideas. Project Inspiration. Expert Advice. Delivered to your inbox.
For 10 years, Tara King worked as a Content Editor in the magazine industry, before leaving to become freelance, covering interior design, wellbeing, craft and homemaking. As well as writing for Ideal Home, Style at Home, Country Homes & Interiors, Tara's keen eye for styling combined with a passion for creating a happy – and functional – family home has led to a series of organization and cleaning features for H&G.