How do you lay out a walk-in closet? Expert organizers advise
Lay out a walk-in closet to make storing and locating items easy. This is what you need to know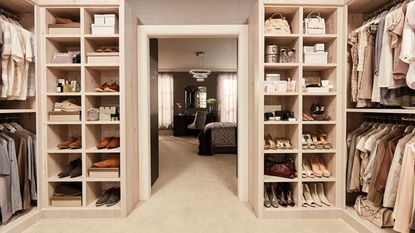 (Image credit: Neville Johnson)
Wondering how to lay out a walk-in closet? It's a luxurious addition to any bedroom, of course, but for optimum usefulness as well as style, a great layout is also crucial.
Whatever your walk-in closet ideas, to ensure it is a pleasure to use, looks great and keeps clothing, shoes, bags and more easy to find, and free of creases – in other words this luxury bedroom feature lives up to its billing – the right layout is essential.
To ensure you plan for success, we've asked the experts to share the secrets of how to lay out a walk-in closet
How do you lay out a walk-in closet?
The answer to the question how do you lay out a walk-in closet is that it should be personalized as part of optimizing your bedroom storage ideas. 'Keep in mind designing it for the wardrobe and lifestyle you have, not a cookie-cutter version of a closet you think you should have,' says personal stylist and closet organizer Stephanie Gisondi-Little of LA-based ComposedCo.
'For example, if you have a big collection of dresses, make sure you include meaningful full-length hanging space. If you like tall, high heel boots, consider space to store them in a way that protects them from developing creases (ie, standing at full height, hanging on boot shapers from a rail, laying flat – there is no right or wrong, simply your preference.)'
But while the layout will be individual, the strategies for maximizing space in a small walk-in closet in particular are easy to apply, and this is what you need to know.
1. Review the contents
To lay out a walk-in closet successfully, begin from what you need to make space for. 'I strongly suggest a clothing review and wardrobe overhaul to assess what you will absolutely be keeping so that you are certain you design for an accurate handling of your wardrobe, including intentional space for items like athletic wear, pajamas, undergarments, accessories and seasonal clothing that tends to take up more space,' says Stephanie.
2. Think in percentages
A little math is helpful in planning a walk-in closet layout, and we promise that it's super easy even if that's never been your favorite class.
'Look at the storage you currently have and the percentage of shelving, hanging rail, long dressing hanging rails, shoe storage ideas and drawers,' says William Durrant, owner of Herringbone Kitchens, which designs fitted furniture for the whole house.
'This will inform you about what you'd like more or less of as well as the amount of storage you require,' he says.
3. Consider furniture
A walk-in closet can include furniture along with dressing room ideas if it's sufficiently large, so consider what you could include in order to plan a great walk-in closet layout.
'This is the moment to think about whether you might like dressing table ideas for make-up or bench seating and even if there might be room for a small chair etc,' says William.
Think closet lighting ideas as well. 'Always consider lighting upfront,' adds William. 'Lots of lighting such as lights within units on sensors and spotlights or wall lights also work really well.'
4. Decide if seasonality is important
You may want to lay out a walk-in closet with the seasons in mind. 'I would recommend organizing your walk-in closet by season, so splitting it in two – one side for spring/summer and one side for fall/winter,' says Juliette Thomas, founder and director, Juliettes Interiors.
'I'd then group similar items together such as dresses, sweaters, coats etc and color coordinate them so they are easy to find. This way, you can find exactly what you need, fast.'
5. Plan for small items
Within the generous proportions of a walk-in closet, it can be easier to lose track of smaller items, so the layout should be planned so they can be grouped together in storage that make them easy to locate and access.
'For smaller items like socks, accessories, tops and vests, I'd opt for drawers with organizers built-in, or freestanding storage boxes or baskets that can be easily pulled out,' recommends Juliette.
6. Think ambience and visuals
A walk-in closet is a luxurious addition to a bedroom and should be considered from more than a purely functional point of view.
'I encourage consideration of what your favorite things are to see when you walk into your closet,' says personal stylist and closet organizer Stephanie Gisondi-Little. 'What are the categories that light you up with excitement to see in the prime real estate of your closet? Highlight them and make them the crown jewels. Is it your handbag collection? Are you motivated by your collection of track suits to conquer your fitness goals first thing in the morning? Would doors (see-through or opaque) make for a more calming visual experience for you?
'Whatever your individual priorities are, build with them in mind so that you derive the most meaningful function from the organization your new closet gives as well as pleasure from the visual layout.'
What dimensions do you need for a walk-in closet?
Dimensions of 7 by 10 feet can create a walk-in closet that can be used comfortably by two people. However, if the storage is only on one side of the walk-in, it can be smaller, so work with your interior designer or custom wardrobe supplier to achieve a space sized to your needs.
Bear in mind that a walk-in closet with a central island along with storage on two sides naturally needs the largest dimensions. Allow for 3ft of clear space all round the island in this case.
Where should a walk-in closet be placed?
A walk-in closet is generally part of the primary bedroom of a home and, within the room, the area opposite the bed can often be the best place to locate it. It can also make sense for it to be placed near the ensuite bathroom for good flow.
If there isn't space for a walk-in closet within the room, it can be worth turning a room into a walk-in closet, making use of a box room.
Sign up to the Homes & Gardens newsletter
Decor Ideas. Project Inspiration. Expert Advice. Delivered to your inbox.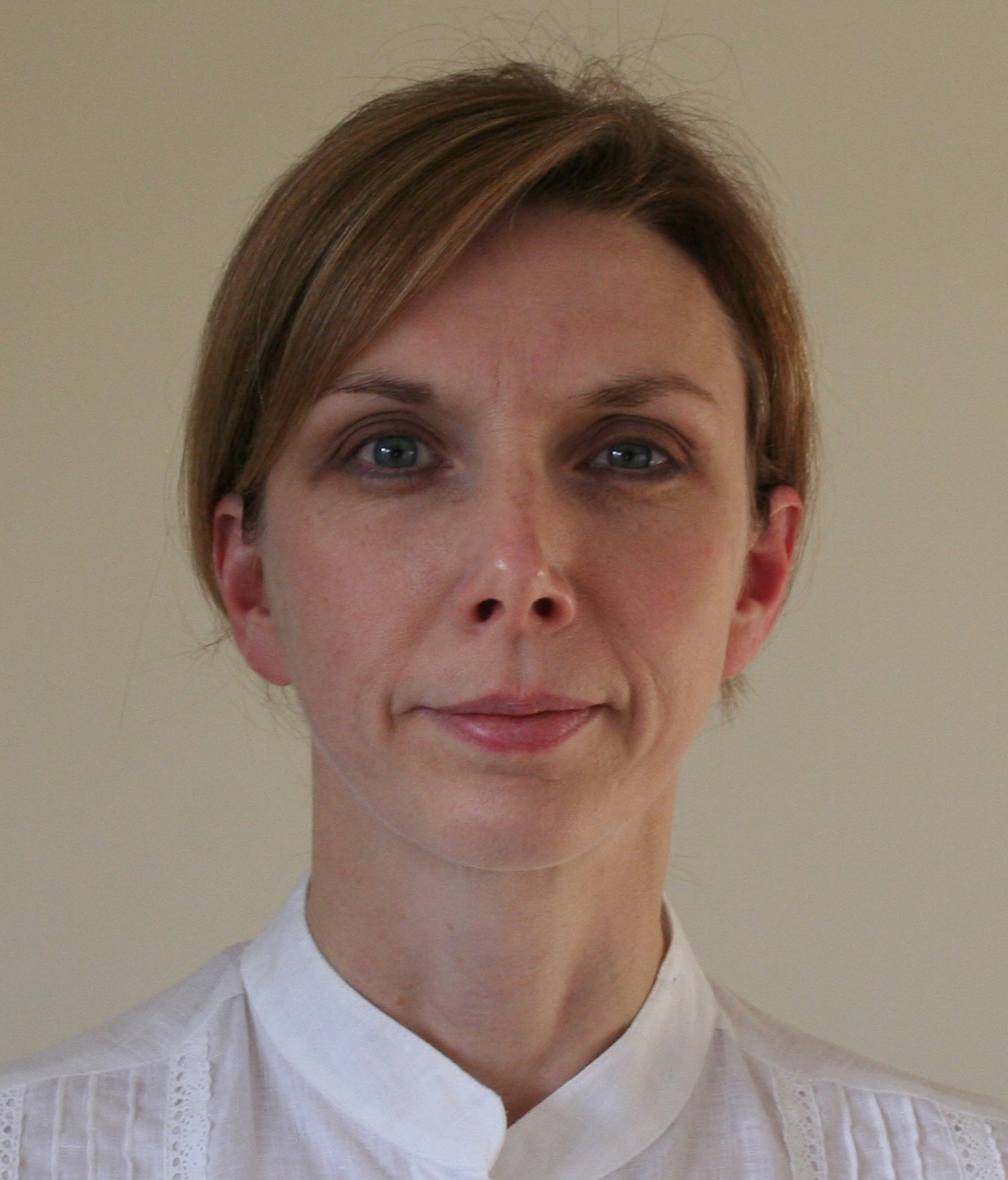 Sarah is a freelance journalist and editor. Previously executive editor of Ideal Home, she's specialized in interiors, property and gardens for over 20 years, and covers interior design, house design, gardens, and cleaning and organizing a home for H&G. She's written for websites, including Houzz, Channel 4's flagship website, 4Homes, and Future's T3; national newspapers, including The Guardian; and magazines including Future's Country Homes & Interiors, Homebuilding & Renovating, Period Living, and Style at Home, as well as House Beautiful, Good Homes, Grand Designs, Homes & Antiques, LandLove and The English Home among others. It's no big surprise that she likes to put what she writes about into practice, and is a serial house renovator.