I kicked my shoe-hoarding habit AND organized my footwear with this 3-step hack
With my shoe collection continuing to grow, I needed to find a solution that really worked for me – this is what finally helped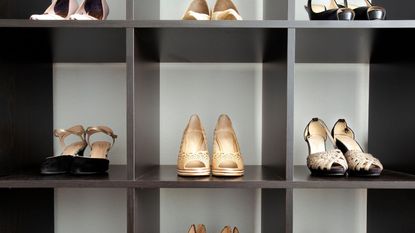 (Image credit: Alamy)
Sign up to the Homes & Gardens newsletter
Decor Ideas. Project Inspiration. Expert Advice. Delivered to your inbox.
Thank you for signing up to Homes & Gardens. You will receive a verification email shortly.
There was a problem. Please refresh the page and try again.
I admit that I have a shoe-hoarding problem. Okay, I have a big shoe-hoarding problem. And so does my partner. And, because the weather is really changeable right now, there is always a pile of sandals, shoes and boots scattered around my entryway floor to trip over or navigate around. There's a similar problem in my bedroom closet, with finding a matching pair the biggest problem. It's been driving me nuts, so I started to look for clever solutions.
And I found three that are genius for organizing shoes. The first solution, obviously, was decluttering. I said goodbye to all the shoes at the back of the closet that I will never wear again; those in good condition were donated, those beyond repair (why do I keep them?) went into the trash.
That done, I could indulge in two new shoe storage ideas (yes, I turned to TikTok and the internet for inspiration) to help me reach my goals: keep the entryway and bedroom neat, to help me find the exact pair I want when I want them, and to keep them neat, effortlessly.
1. Declutter like a mother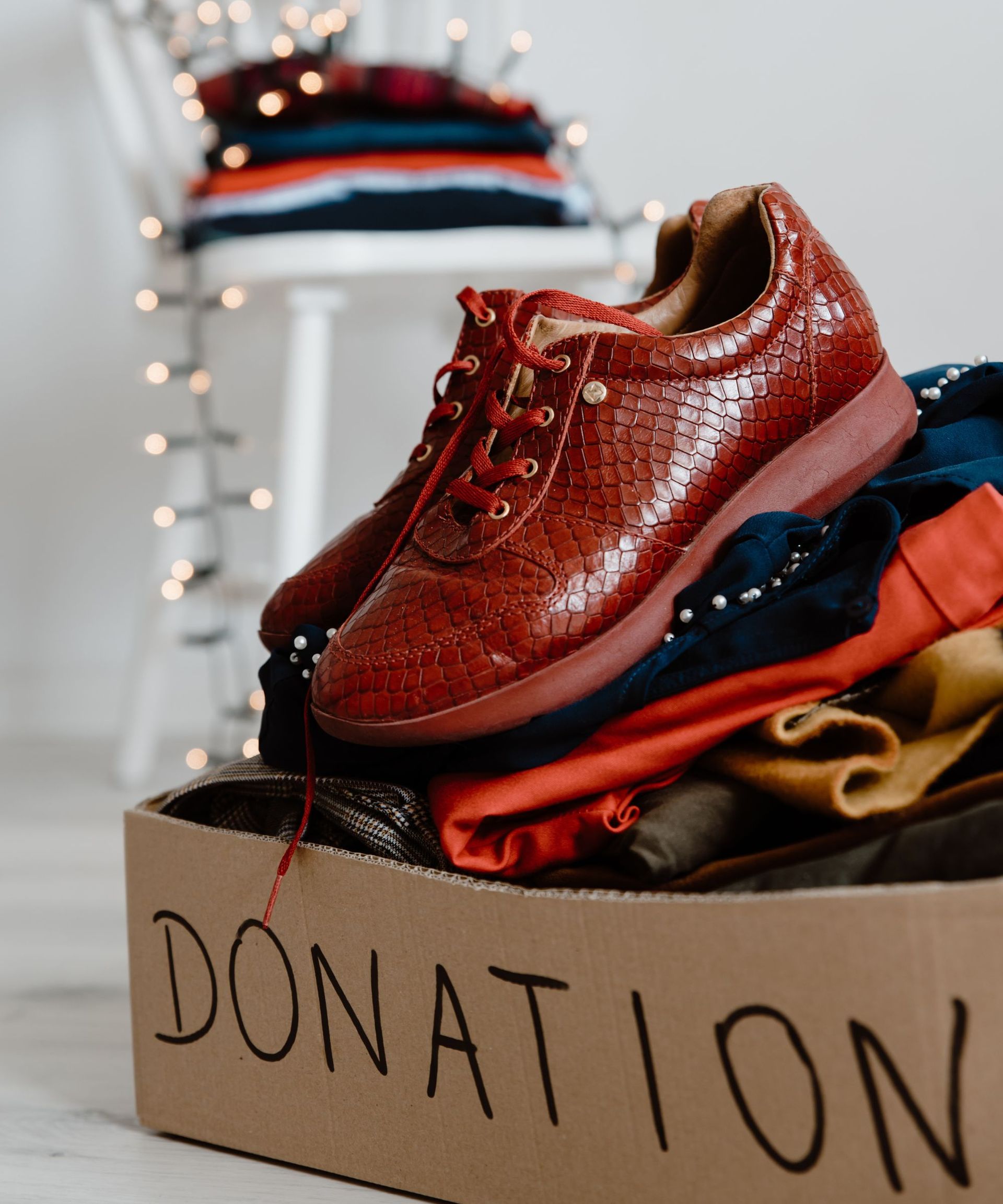 Yes, I took a leaf from my mom's easy, 4-step decluttering technique for clothes' hoarders (guilty) and split my shoes into seasons. Remembering her advice for my closet to divide my pieces into spring/summer and fall/winter allowed me to take better stock of my shoe collection. I found that I had a few pairs that were incredibly similar and therefore almost pointless to keep.
If I could not think of at least one or two outfits a pair of shoes would go perfectly with, they were donated. Similarly, when it came to pairs that looked similar, I removed the more uncomfortable pair or the pair I reached for the least. Uncomfortable shoes more generally were also put to one side for me to decide if I could wear them in, or if they should go too. After all, what is the point of keeping a pair of shoes around that you will never wear?
Next, I set up two separate spaces in my home to store my shoes, moving my current season's shoes into my hallway shoe storage space, with the rest becoming part of my closet organization ideas.
2. Put every day shoes in entryway baskets for ease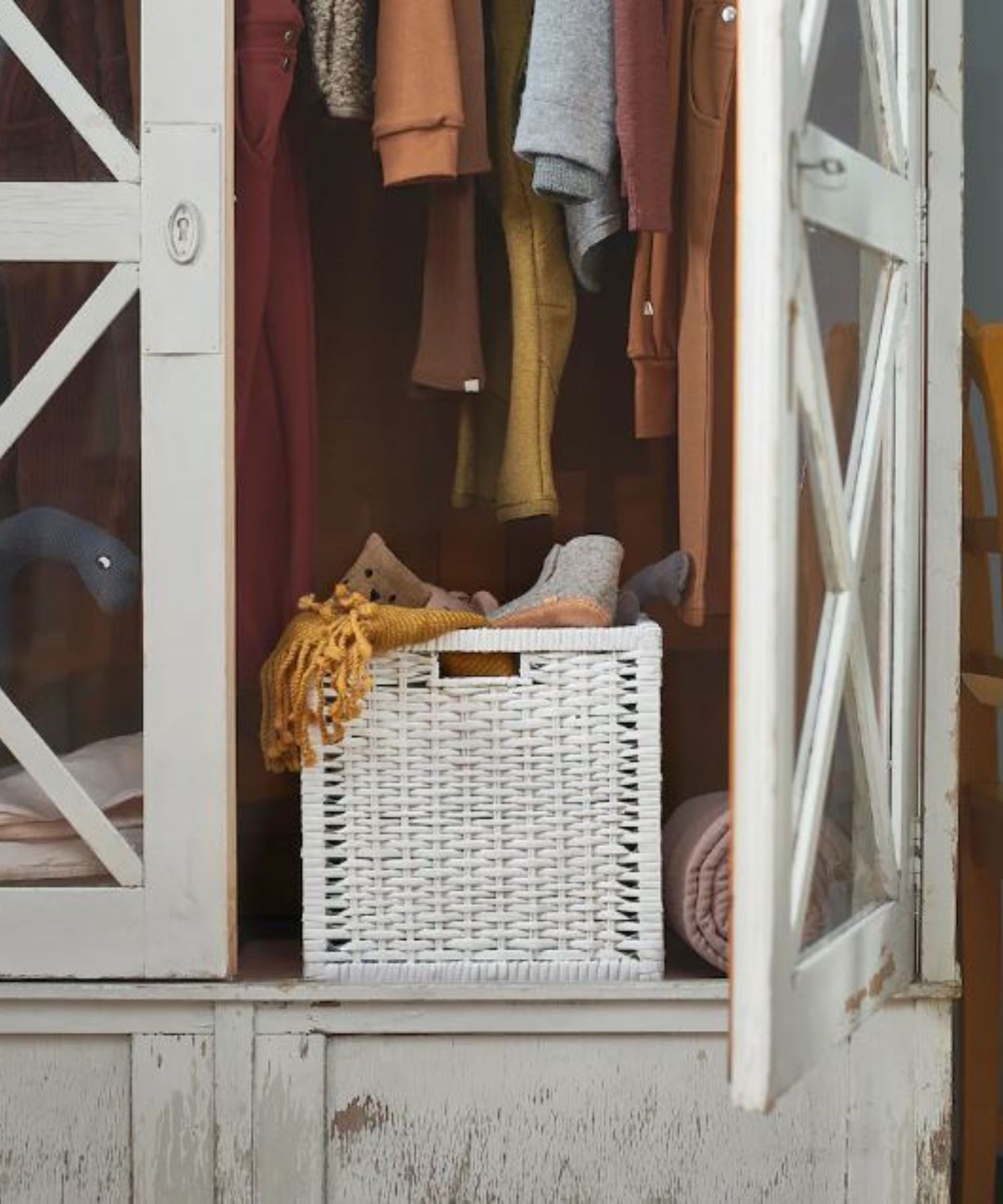 Organizing an entryway can be difficult, especially if you have a small one like I do. So, I only keep the current season's shoes there. I use baskets (one for me, one for my partner) in the coat closet to hide my shoes away as opposed to having them on display. However great your entryway storage ideas, no one wants to look at shoes, especially in small spaces where hiding visual clutter is vital.
Using the best storage baskets helps to keep my space looking streamlined while also being. Baskets such as these highly rated wicker storage baskets on Amazon keep my shoes out of my way but also make them easy to grab as I am heading out of the door.
What's more, the relaxed nature of baskets means that I can quickly drop shoes in at the end of a long day or pull them out without having to intricately place them in line with other shoes or open and close boxes to find the right pair. And I can trust my partner to manage this too. This means we are both more likely to put them away rather than leave them beside the basket to be tripped over.
The rest of the everyday shoes I used to keep there? They're packed away until the right season comes around again.
3. Put out-of-season and delicate shows away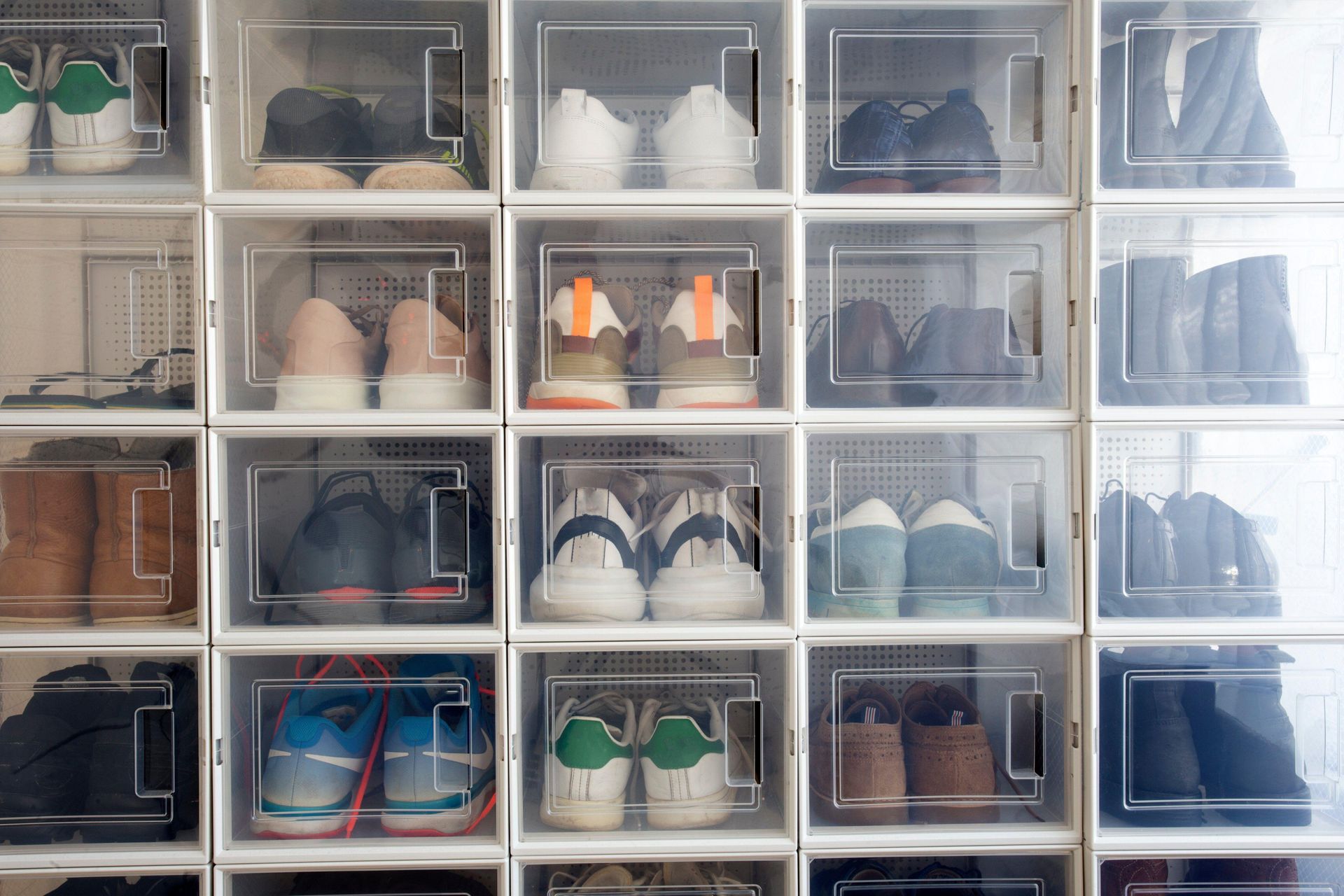 In my bedroom closet, I carve out space to store out-of-season shoes. Investing in the best closet organizers has helped to define my closet space and allow me to see what I have in it at-a-glance.
I start by placing shoes that may be worn infrequently no matter the season, such as my heels or fancier boots, in the easiest spot to reach so I will gravitate towards them when needed – and all of my shoes get worn at some point.
The out-of-season or delicate shoes I barely wear I place into clear storage boxes at the back of the closet to be protected and kept out of the way. I bought these stackable see-through storage boxes from Amazon, exactly like the ones above, and they're ideal. Because I can see the shoes through the boxes, I am much more likely to wear them, or at least not forget about them. A friend has opaque boxes with a picture of the shoes inside on the fronts.
Each season, as I swap my shoes around for the coming months, I will have another clear out.
It works!
Where should shoes be stored in the house?
The best place to store shoes in the house are near the entryway if they are every day shoes, the a mudroom, if you have one, if they are muddy outdoor shoes, or up in a bedroom, or if you are lucky enough to have one, in a walk-in closet or dressing room if they are out of season, rarely worn or precious.
Sign up to the Homes & Gardens newsletter
Decor Ideas. Project Inspiration. Expert Advice. Delivered to your inbox.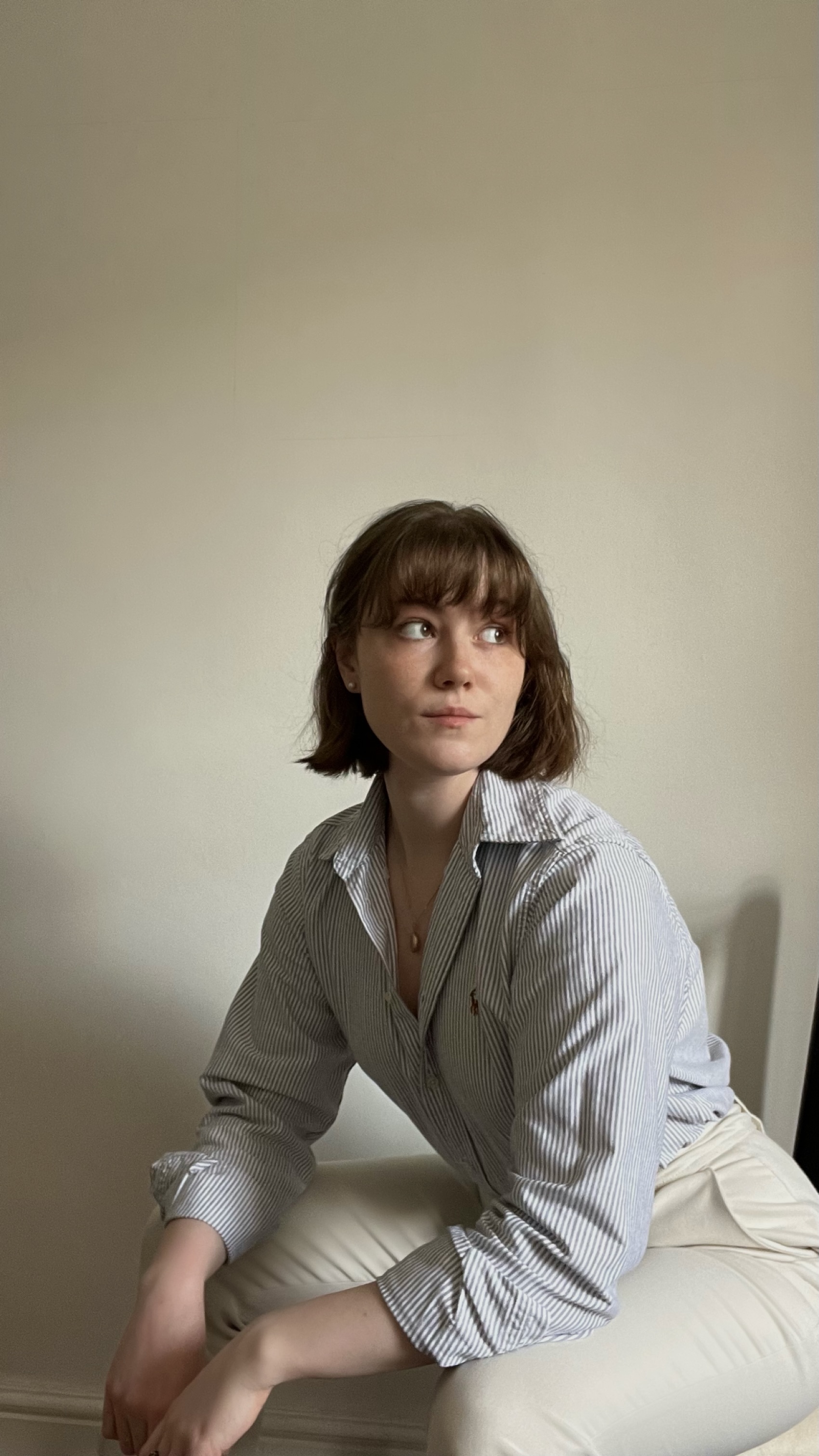 Chiana has been at Homes & Gardens for a year, having started her journey in interior journalism as part of the graduate program. She spends most of her time producing content for the Solved section of the website, helping readers get the most out of their homes through clever decluttering, cleaning, and tidying tips – many of which she tests and reviews herself in her home in Lancaster to ensure they will consistently deliver for her readers and dabbles in the latest design trends. She also has a first-class degree in Literature from Lancaster University.