Easy fall decorating ideas – 10 transformative tricks to transition into autumn
These nine simple switch-ups make decorating for cozy season as easy as watching the leaves fall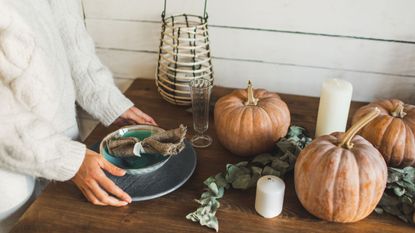 (Image credit: Getty Images)
Sign up to the Homes & Gardens newsletter
Decor Ideas. Project Inspiration. Expert Advice. Delivered to your inbox.
Thank you for signing up to Homes & Gardens. You will receive a verification email shortly.
There was a problem. Please refresh the page and try again.
Switching up your home decor to reflect the changing seasons can make things feel brand new, but keeping the process simple is a must if you want to make the practice sustainable throughout the year.
When it comes to your fall decor ideas, for instance, you shouldn't have to completely change up your decorating scheme to make your home look cozy.
Instead, interior designers recommend investing in some easy fall decorating ideas that have a big impact to help smoothly transition into the cooler months – without the need for a paint roller or an ostentatious budget.
Easy fall decorating ideas
Just because they are easy doesn't mean they aren't impactful – this is what pro designers love when it comes to seamless seasonal switch-ups.
1. Consider your color scheme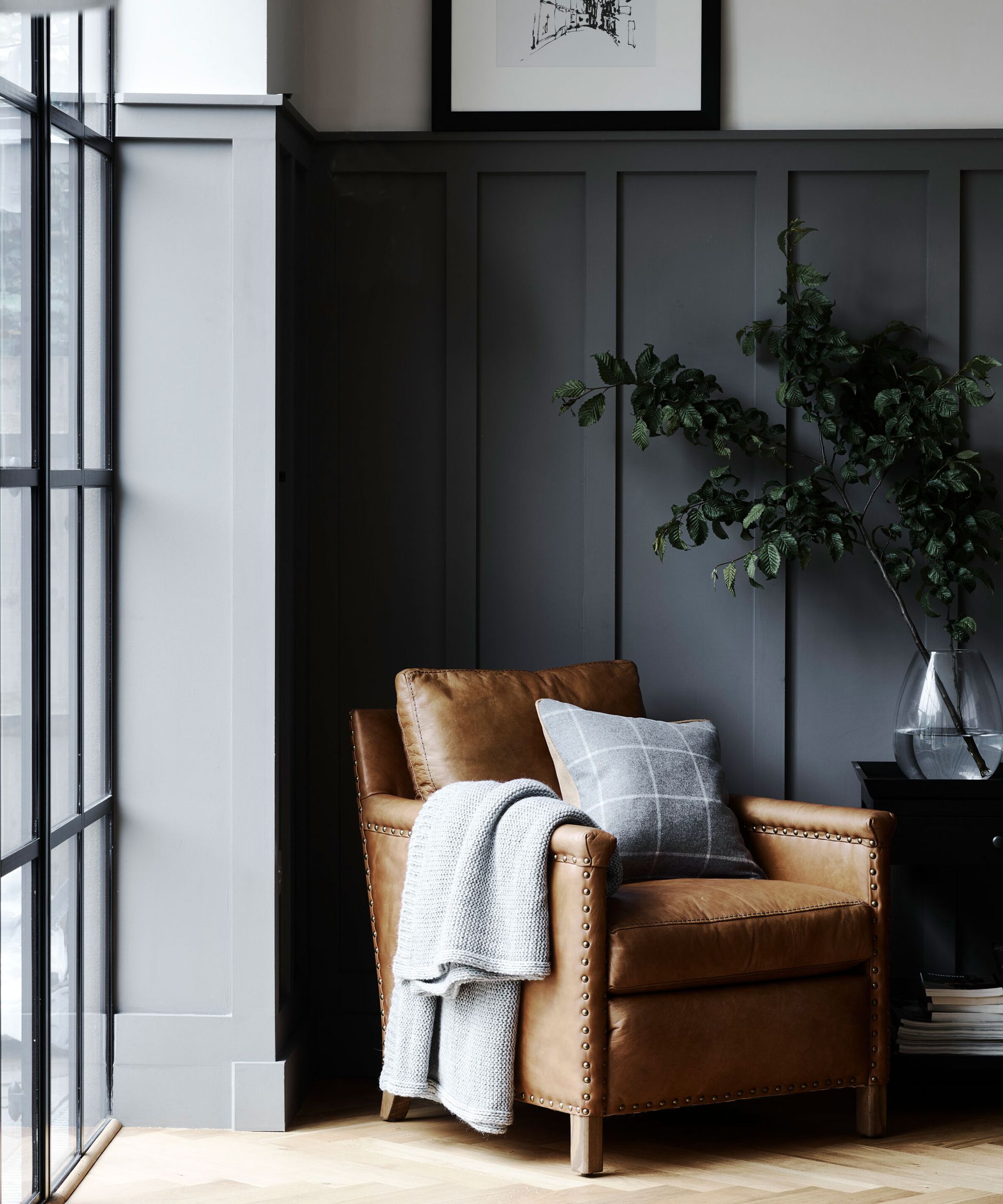 Obvious but easy, changing your home decor to follow a fall color scheme is a must if you want a smooth transition between seasons.
Jerad Gardemal, principal designer and founder of JF Gardemal Designs recommends choosing dramatic and unexpected colors to avoid kitschy pumpkin oranges and obvious leaf browns:
'My favorite fall paint colors are all Benjamin Moore and part of the Williamsburg Paint Color Collection. Lampblack CW-695, Tucker Chocolate CW-175, CW-510 Waller Green, and CW-255 Palace Arms Red are all timeless colors that evoke the richness of the season while also being less typical palette choices. These dramatic and unexpected colors make you want to curl up and enjoy the season.'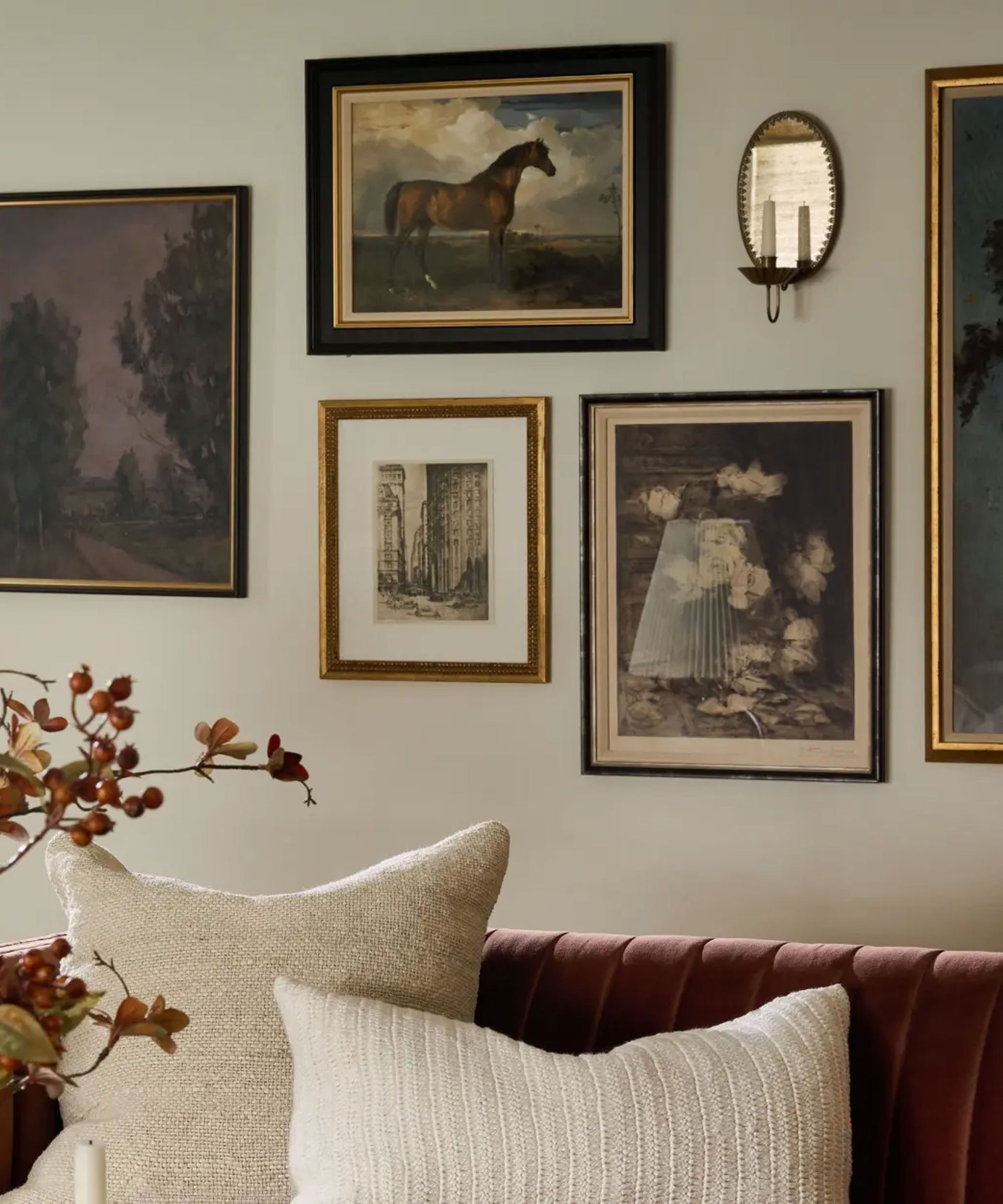 The easiest way to add new colors to your space is to switch out pillows and home decor at the change of the season, continues Brad Ramsey, principal designer and founder of Brad Ramsey Interiors.' For instance, fall design trends are leaning heavy into earthy colors and nubby textures, so you can pull those lighter-colored pillows, white coffee table books, and lighter accessories and store them till spring and replace them with some olive greens, terracotta, and rich wood tones.
'Add some boucle neutrals and a thick woven blanket and you are setting the stage for a cozy fall season. This earthy palette is warm and inviting and pairs well with fireside chats and grayer days and nights. And the perfect thing about this is, by the time spring rolls around and you are craving a lighter and brighter vibe, you can pull out those pillows and decor items you put away and they will feel fresh and new again!'
Brad Ramsey has always maintained an impeccable eye for detail and a keen sense about what makes an environment feel curated and collected. His design aesthetic always invokes his sharp sense of style and eye for beauty, as well as his ability to create meaningful spaces that uniquely reflect those who inhabit them.
2. Switch up your bedroom scheme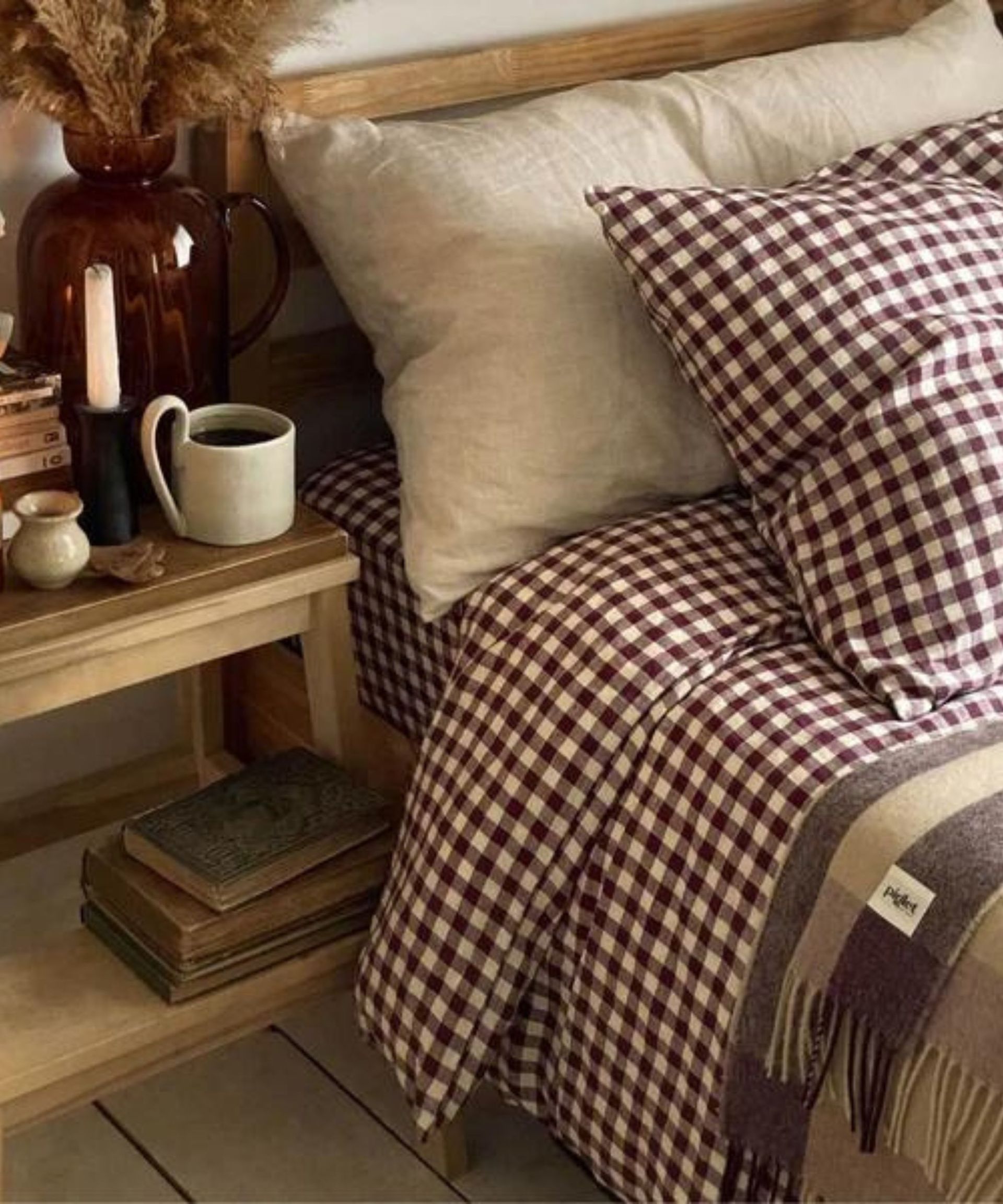 You don't have to work on every room to make your home fall-like – something as simple as swapping out your bed sheets and adding fall bedroom decor can be enough to feel cozy through the season, says Jessica Hanley, Founder of Piglet in Bed.
'Lean into the rich colors that are associated with fall, swapping out your bright summer hues for warmer tones like deep reds, burnt oranges, and cozy browns,' she suggests. 'And don't forget about patterns – gingham is an instant cozy upgrade. Whether it's on your duvet cover, pillowcases, or throw pillows, a touch of gingham adds a nostalgic charm.
'As the temperature starts to drop, your choice of bedding material can also make all the difference to making a bedroom cozy,' Jessica continues. 'Think about investing in high-quality materials like linen for your sheets and duvet covers. Linen not only offers that comfortable, lived-in vibe but also regulates temperature, making it just perfect for the transitional fall weather.'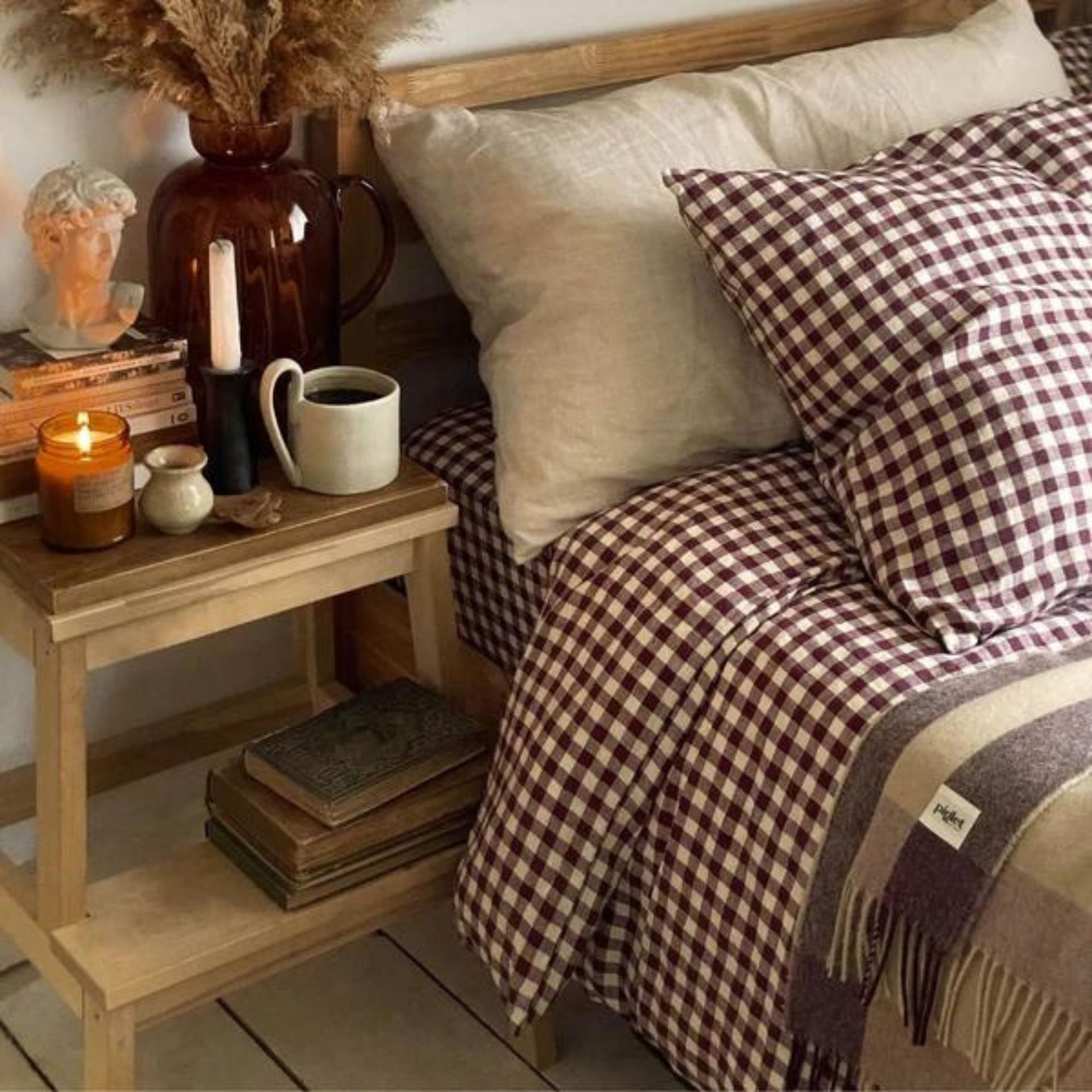 Berry Gingham bedding Bundle
This trans-seasonal shade can be paired with soft neutrals, or layer with other deep shades for a dreamy bedroom look.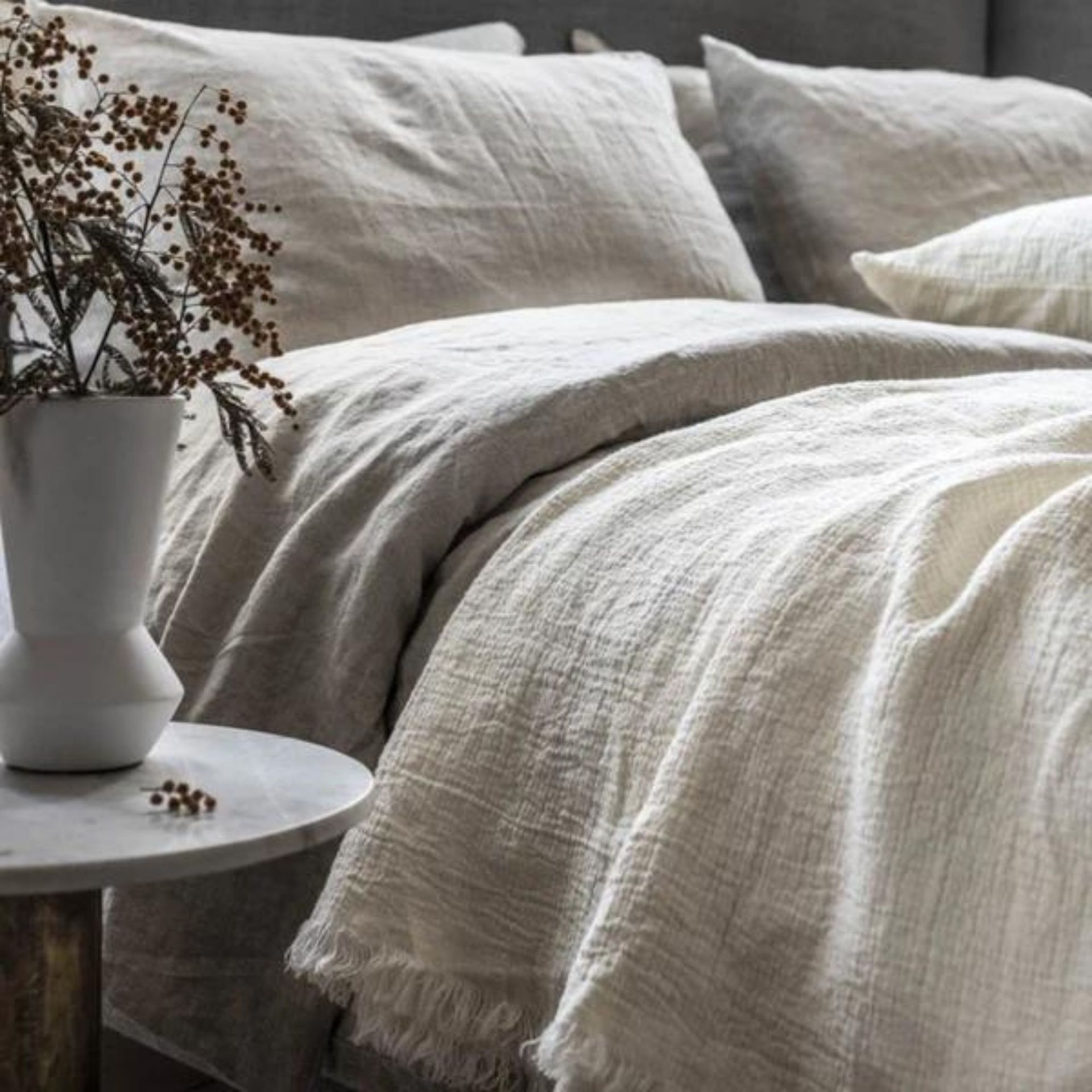 This oatmeal bedtime bundle is made from super soft 100% stonewashed French flax, keeping you cozy and warm in the winter and cool in the summer.
3. Swap art for a festive wreath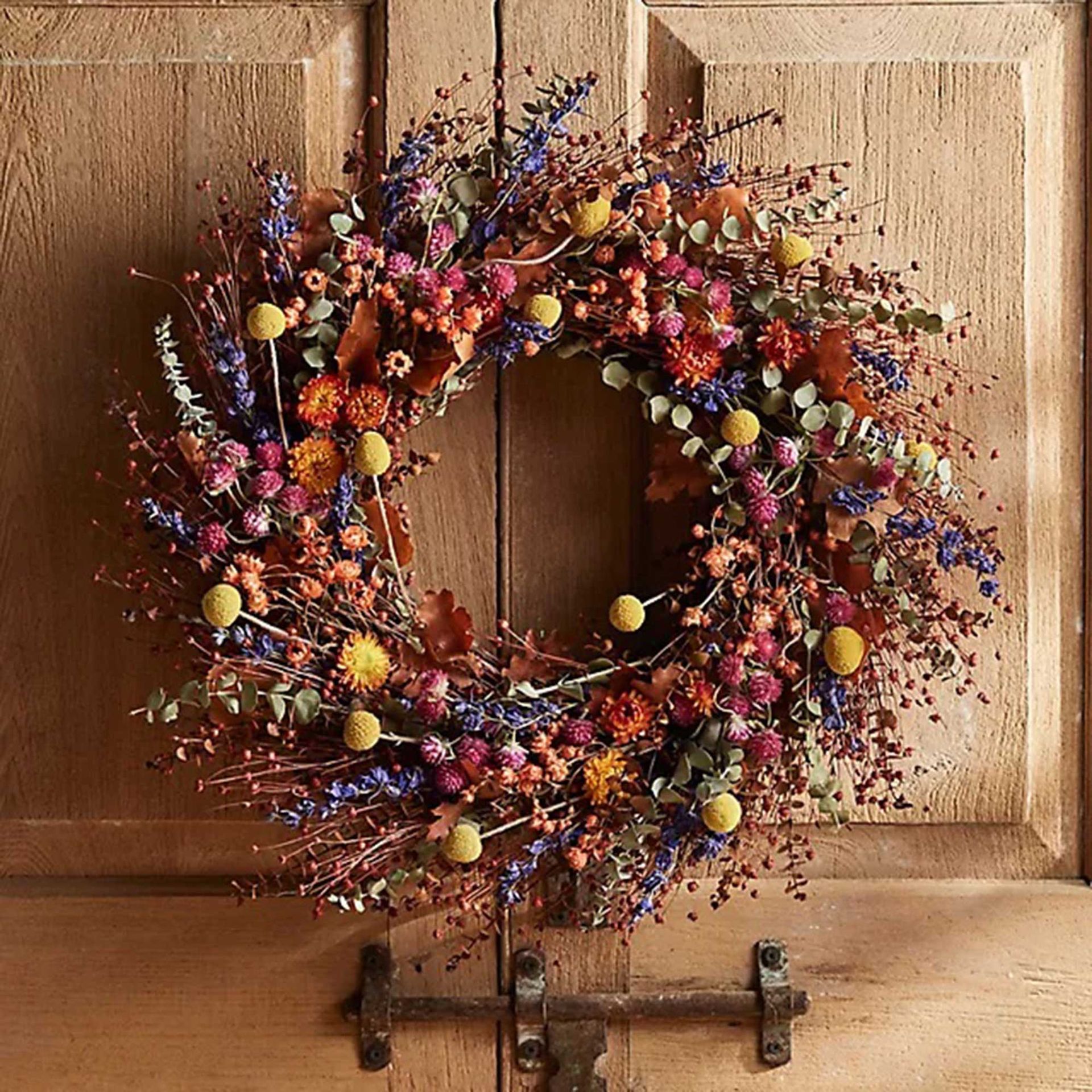 Decorating with art is an easy way to transition your home decor into the fall, swapping out brighter breezier artwork for something with more rustic fall tones and textures such as oil paintings.
Alternatively, you could opt to swap out some art in your home for a fall wreath or two, says Kate Landry, interior decorator, homewares expert, and founder of A Hundred Affections.
'For fall (or any season), I love to hang a wreath by a ribbon over a picture frame with subtle scrapbook paper in the background. An old newspaper even works great! It gives a vintage vibe that can work with any decor. I love to use this display as a statement piece for my fall mantel! If someone doesn't have an old picture frame, a wreath hung over a wall mirror also looks amazing!'
If making a fall wreath yourself, consider picking out some unexpected additions to create a more personalized or obscure wreath for the season, adds Jerad Gardemal, principal designer.
'For an easy fall touch that makes the first impression on your guests, elevate your fall front door decor and introduce some unexpected options. Consider decorating with pheasant feathers, olive leaves, eucalyptus, dried pomegranates, and wheat, or tie a wide monogrammed sash on the bottom of your fall wreath.'
4. Layer to create coziness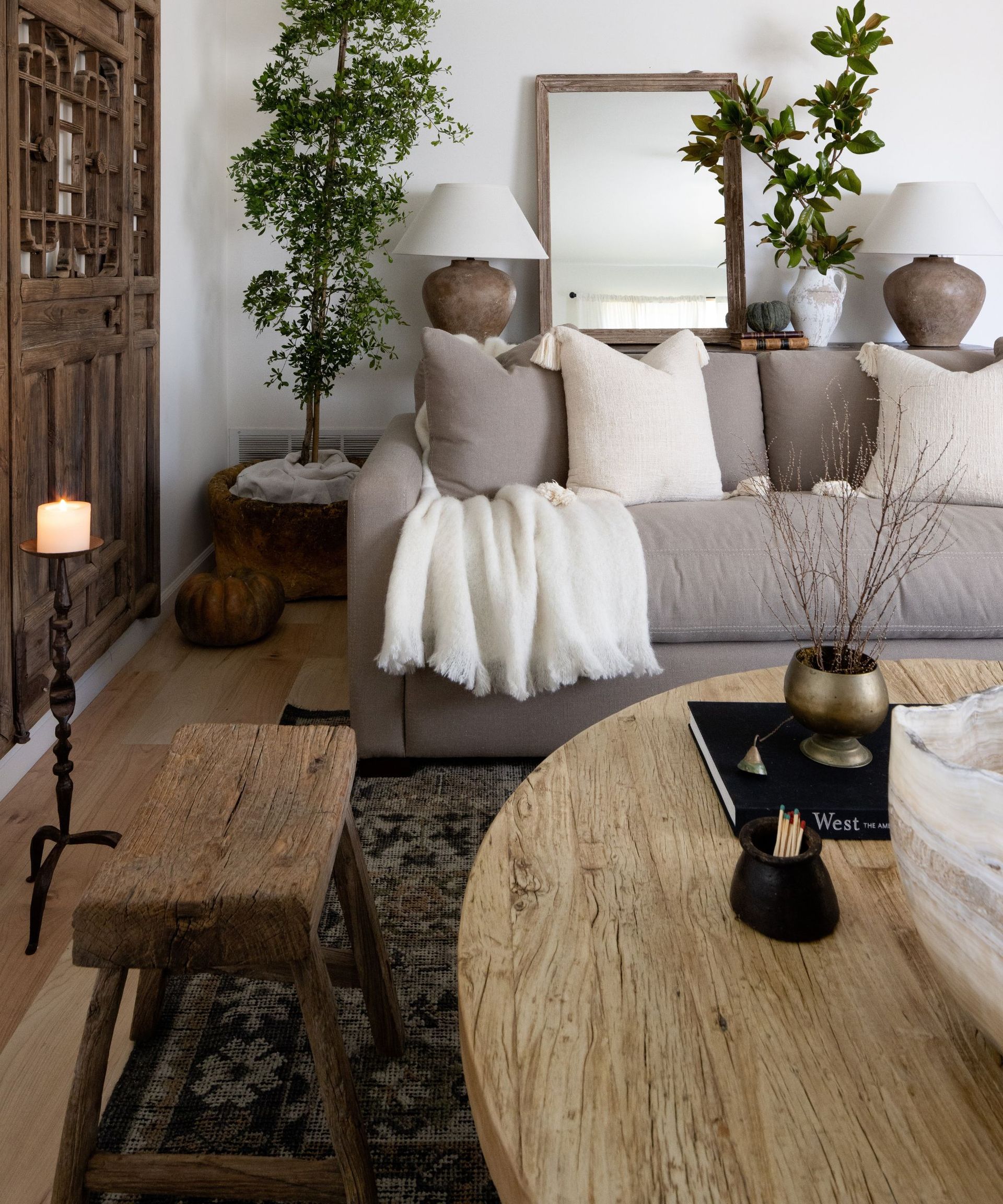 Layering in interior design is essential year-round to create depth in the space, but more so in fall, Jessica Hanley of Piglet in Bed reiterates.
'I love to layer up with woolen throws,' she says. 'There's something undeniably comforting about snuggling up under layers of coziness. Grab a couple of soft, woolen throws and drape them over the foot of your bed, or casually toss them on your favorite bedroom armchair. Not only do they add an extra layer of warmth, but they also add texture and a rustic charm to your space.'
We love the ochre gingham wool blanket from Piglet in Bed.
5. Go for pumpkins aplenty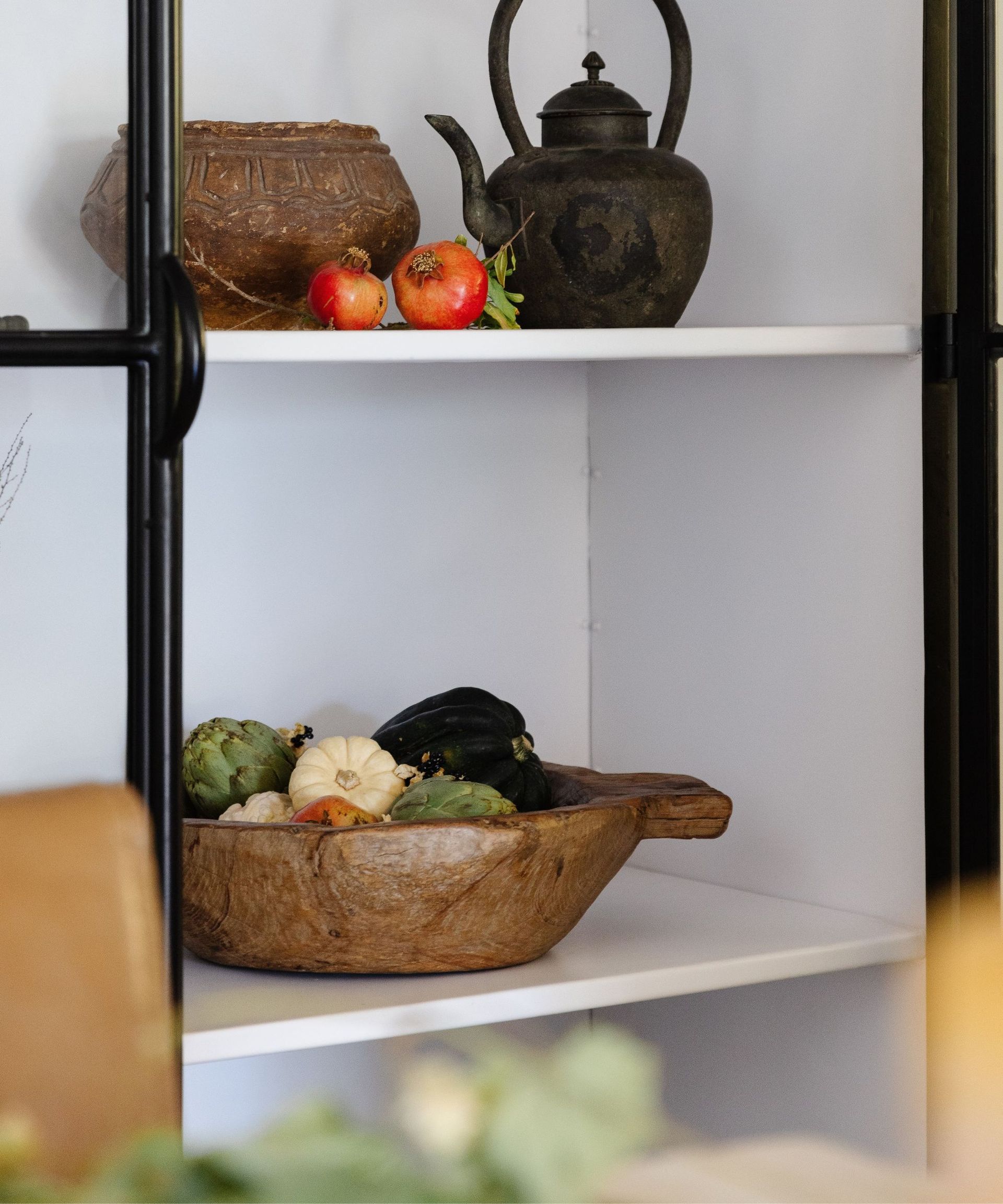 If carving pumpkins is too 'Halloween' for your household, then piling various gourds together can add an obvious but easy ode to the season, says Kate Landry, interior decorator.
'Another easy way to decorate for fall is to fill a dough bowl or basket with pumpkins of various sizes and colors. The bowl can be placed on a coffee table or a dining table. It can also be placed on top of a stack of coffee table books with a small fall candle to create a simple fall vignette.'
There are some easy ways to stop pumpkins from rotting too, to avoid replacing them throughout the season.
6. Opt for transitional decor that will take you through to winter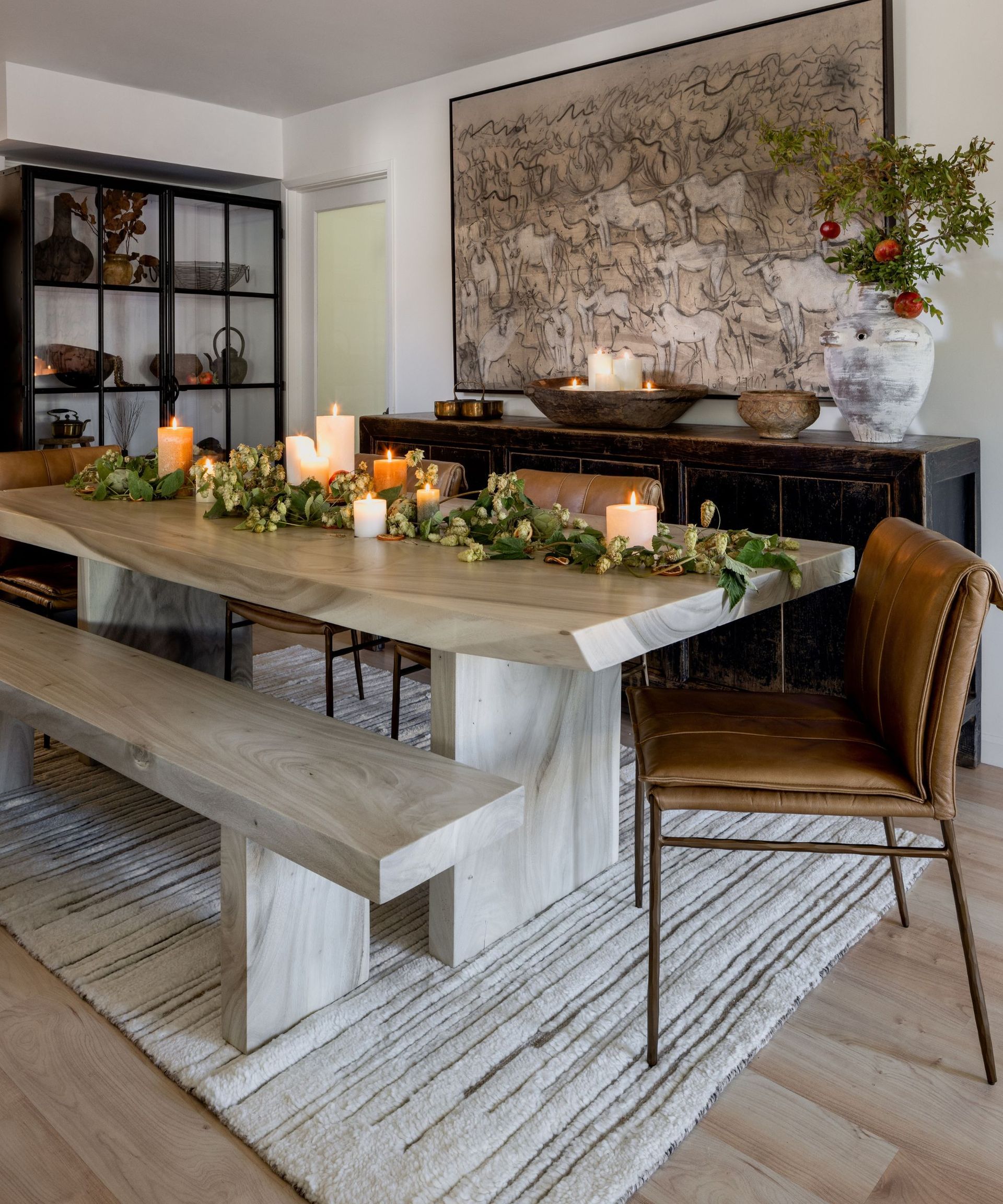 A great way to keep your seasonal decorating simple is to use fall decor that can easily transition into winter, saving you time and energy down the line, says Jennifer Verruto, founder and CEO of Blythe Interiors.
'You'll save time, space, and money by investing in decor that isn't just for a specific holiday, but rather that can last you from fall through winter and even into the new year! For example, ditch that bright orange vase for a simple gold one instead. Something neutral yet festive, such as gold, can easily be updated to reflect a specific season or mood. For fall, throw in some gorgeous, dried florals and then swap them out for something more wintery like holly leaves when the time arrives.'
Jennifer Verruto is Founder and CEO of Blythe Interiors. Blythe Interiors has of a team in Spokane, WA, and a San Diego Design studio/showroom as well as an online shop.
7. Browse your bookshelves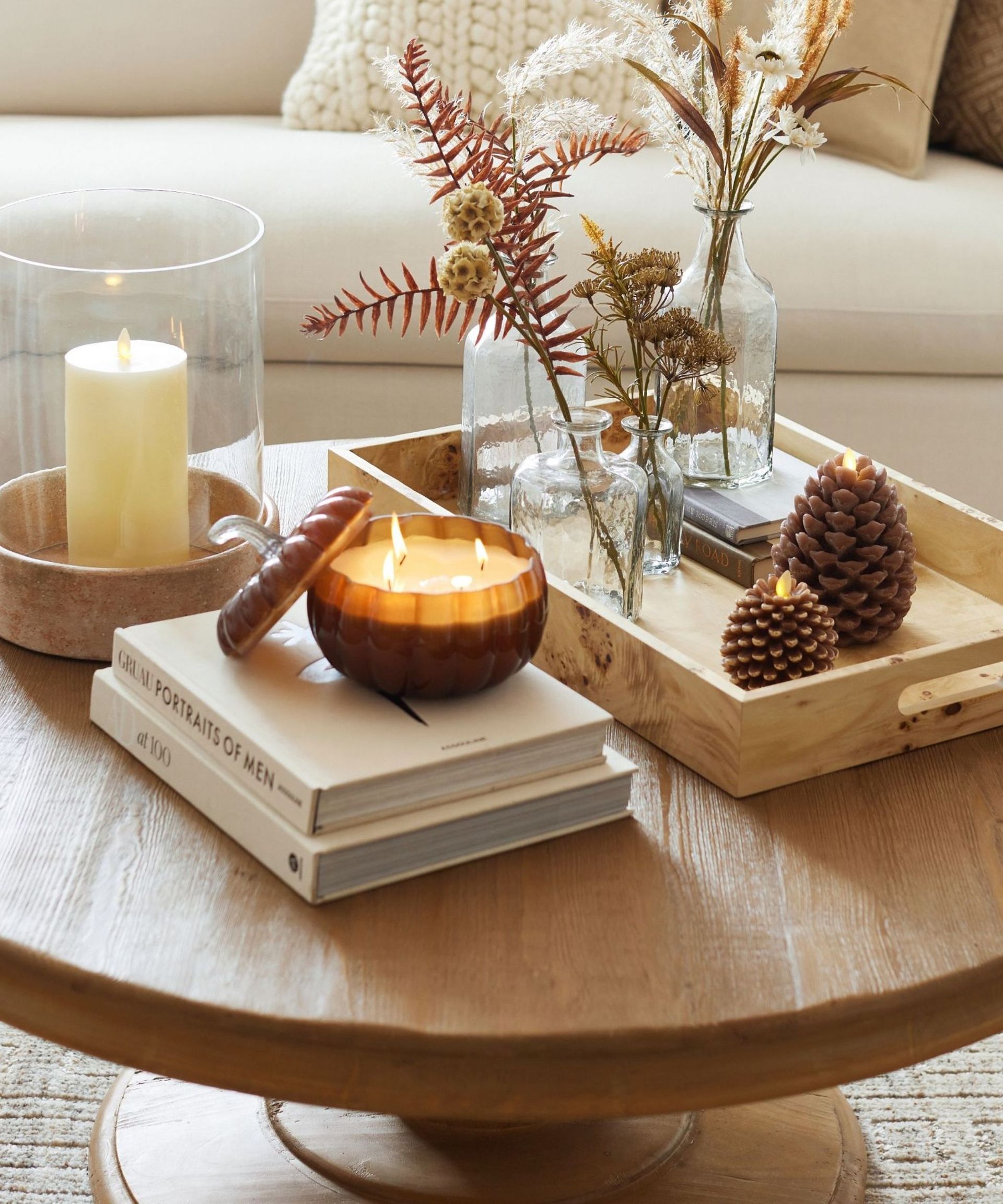 Willow Wright, founder and antiques expert at Urban Redeux is a fan of using things you already have in your home, such as books and antiques, to create rustic and cozy nooks and niches: 'I like to stack books with fall-themed covers or colors to create rustic risers or platforms for other decorations,' she says. 'Add a warm-scented candle and a tiny pumpkin to complete the vignette.'
8. Speak to the senses with a fall fragrance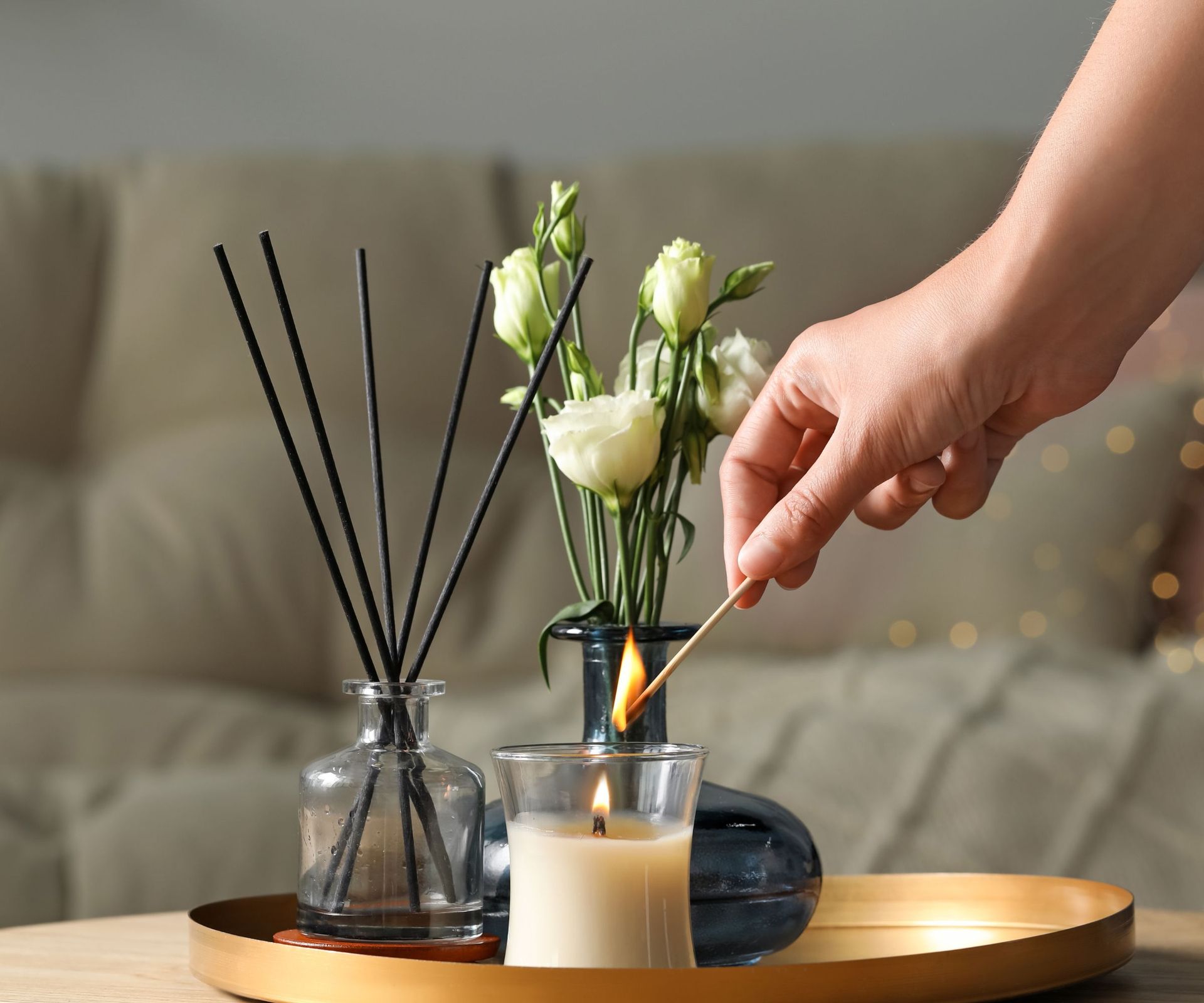 You might not think of fragrance as a way of decorating your home. But beautiful candles, warm candle lamps, and fall-toned reed diffusers add a cozy feel to your space with the added benefit of making a house smell like fall at the same time.
'Scented candles should be a must in every home, every season in my view! I always recommend switching out your seasonal scents, for example, cinnamon or pumpkin spice to really bring the fall vibes into your home. I like pairing "heavier" scents to cooler months and "lighter" and more botanical and floral ones to the warmer seasons,' advises Marta Balazs, interior designer and founder at Embee Interiors.
9. Forage for fall foliage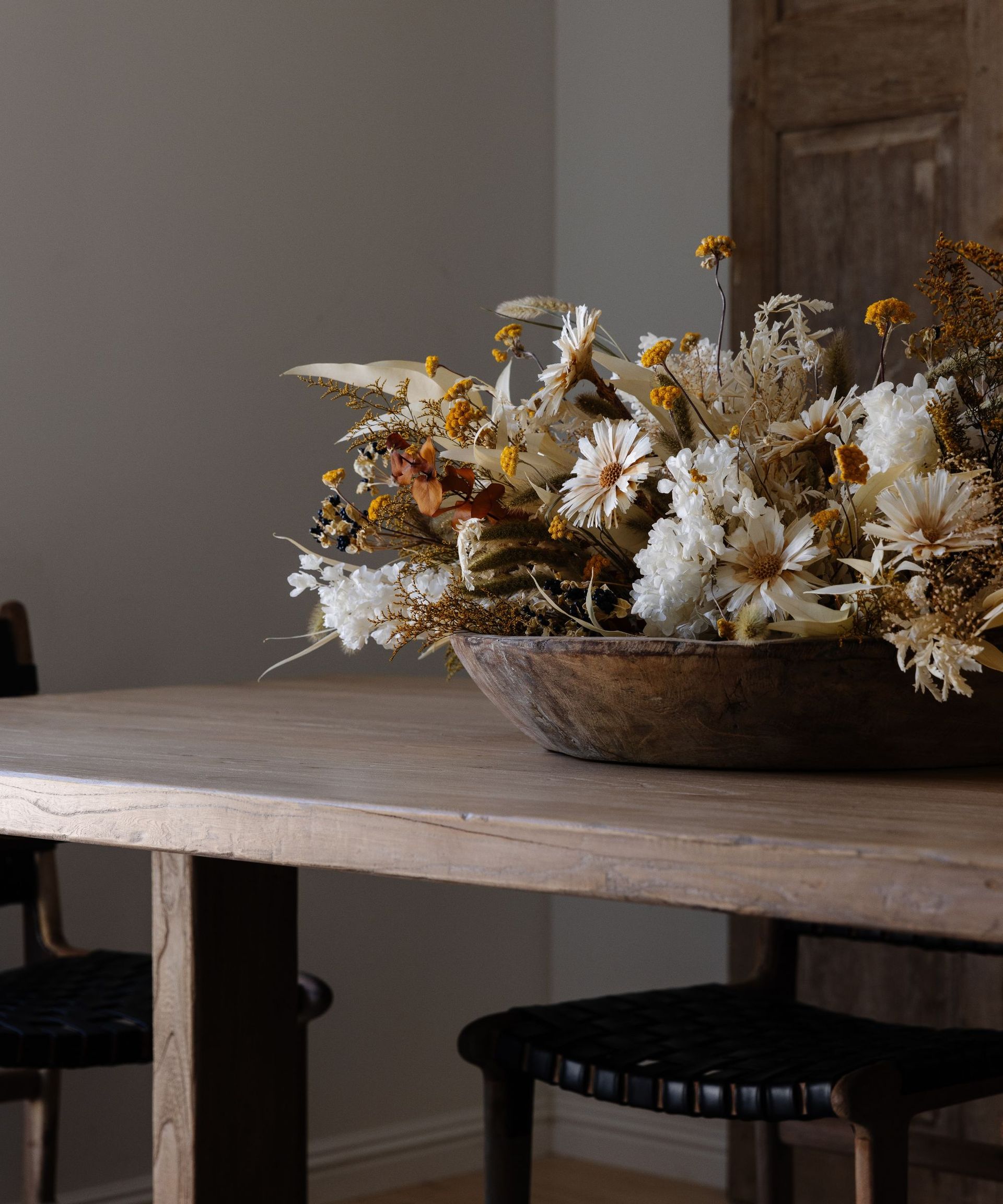 Just because summer is over doesn't mean we should empty our vases and stow them away for next season. Instead, forage some fall foliage from your yard or local woodland and use that to add a touch of nature to your home in the cooler months when we might not be going outside as much.
'Gather greenery and botanicals to display on mantles and table surfaces. Explore diverse foliage options to maintain a unique aesthetic, like eucalyptus, maple leaves, dried hydrangeas, pomegranate branches, gourds, and pumpkin peppers,' Jess Onorato, director of product and design at Habitat Home and Garden recommends. 'Consider adding them alongside a wooden dough bowl filled with pomegranates, apples, pumpkins, or gourds to enhance your kitchen island.'
10. Layer up lighting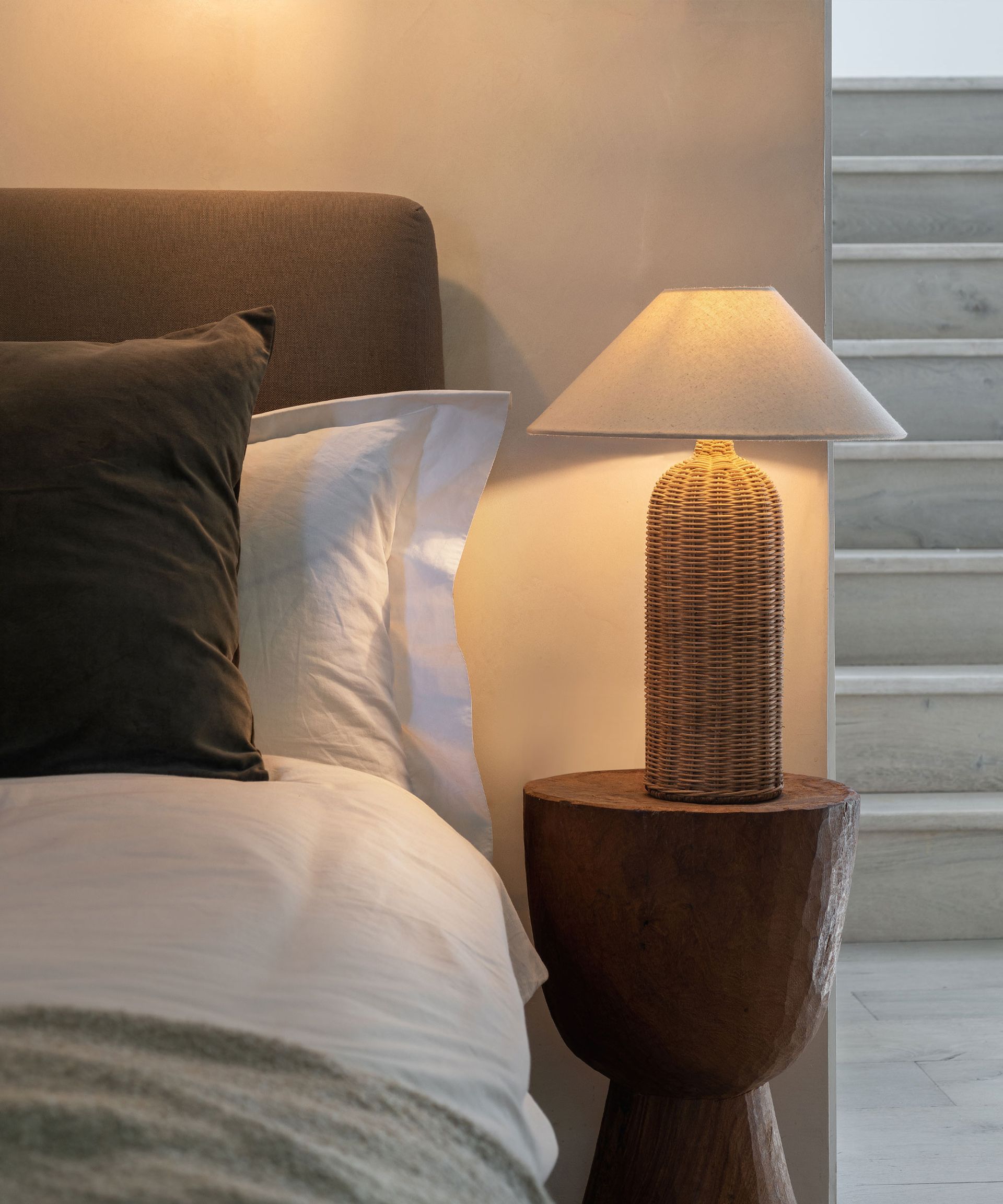 Although cozy lighting is great to have year-round, layering lighting with warm-toned bulbs and lush shades will help contribute to the overall soft vibe of a fall home without screaming fall, Artem Kropovinsky, interior designer and founder of Arsight says. The chances are you already have the fittings you need at home – making it easy to arrange them in a space and change out bulbs where needed.
'Soft, warm lights can amplify the fall mood. Consider string lights, lanterns, or even simply switching to warmer-toned light bulbs,' Artem says. 'Remember, it's not just about seeing, but about feeling the room's ambiance.'
FAQs
Why should I decorate for fall?
Decorating for fall, or for the changing seasons more generally, is a great way to transition into the mindset of the new season and prepare your home for the different weather. Decorating for fall helps build anticipation for holidays such as Thanksgiving, Halloween, and even Christmas, while also allowing you to add functional decor pieces such as throws and cushions to help make your home cozier when a cool wind blows outside.
What month do you put out fall decor?
Typically, people start putting out fall decor in September and October, when the weather starts to change and the autumn equinox approaches. This is not a hard and fast rule, however, with some people getting excited for the season as early as the end of August as summer comes to an end and they anticipate change.
---
Knowing how to start decorating for fall can be tricky, but starting with these easy steps can help to spark some inspiration for bigger and more exuberant tasks should you wish to take your home to the next level.
The next challenge? Working out when to start decorating for fall.
Sign up to the Homes & Gardens newsletter
Decor Ideas. Project Inspiration. Expert Advice. Delivered to your inbox.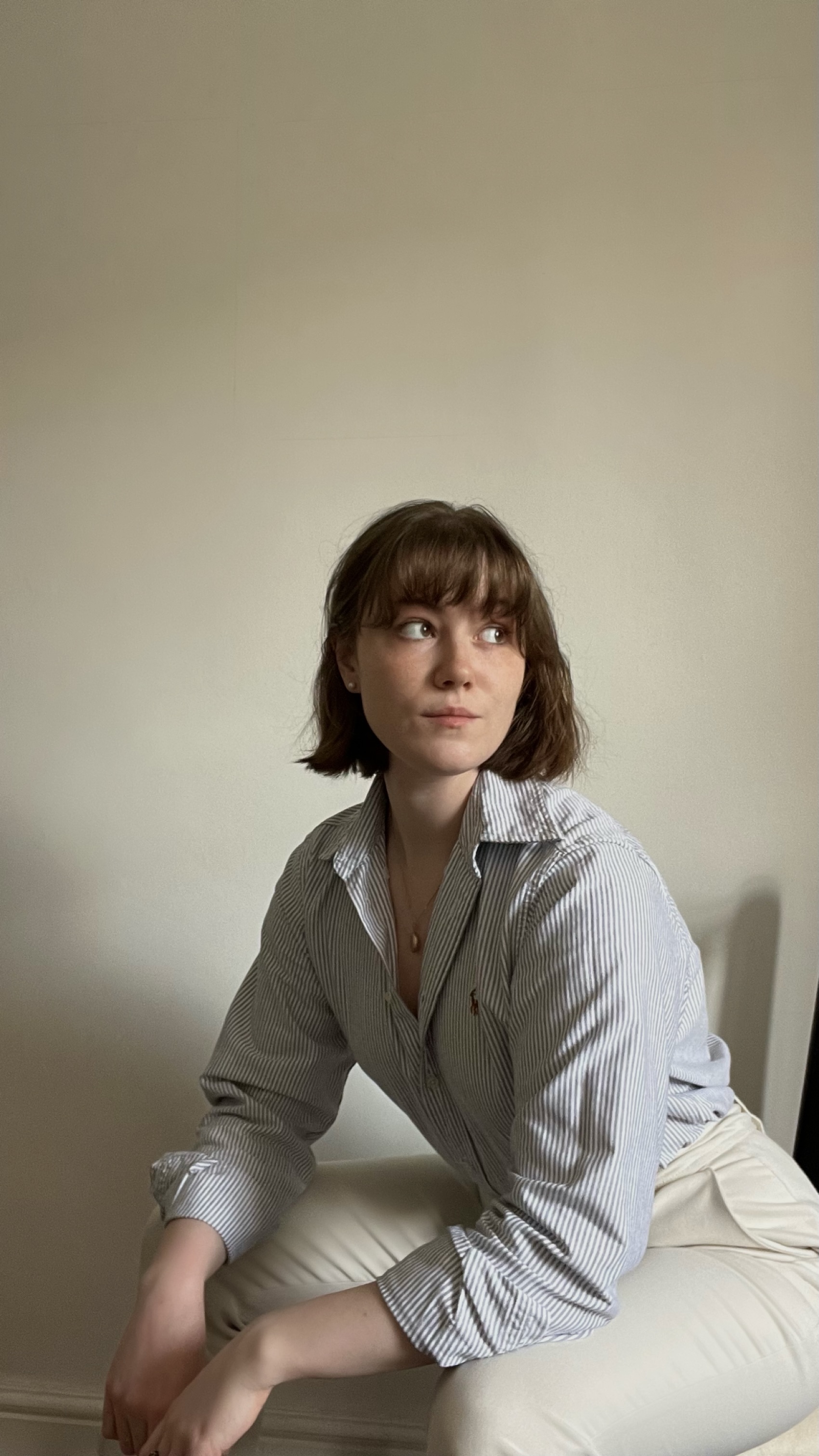 Chiana has been at Homes & Gardens for a year, having started her journey in interior journalism as part of the graduate program. She spends most of her time producing content for the Solved section of the website, helping readers get the most out of their homes through clever decluttering, cleaning, and tidying tips – many of which she tests and reviews herself in her home in Lancaster to ensure they will consistently deliver for her readers and dabbles in the latest design trends. She also has a first-class degree in Literature from Lancaster University.