How to decorate tastefully for fall – designers offer their top tips for a sophisticated look
Designers offer their tips for celebrating the fall season tastefully in your home
(Image credit: Home Barn / Albion Nord / Crown)
With fall in full swing, you may be wondering how to decorate tastefully for fall to herald the special season without overtly, or even worse, tackily plastering fall-themed merchandise around your home.
Whether you want to embrace fall decor ideas in smaller sections, or simply evoke cozy room and snug room ideas for the fall season that make a house look cozy, there are some simple ways you can restyle your home that won't make your space feel like the festive section of your local homeware store.
Here, designers offer their tips for decorating tastefully for fall so you can set the perfect, balanced autumnal mood.
How to decorate tastefully for fall
Along with knowing when you should start decorating for fall, getting the balance right when starting decorating for fall will make the difference between an overladen fall-themed space, and a more refined home that instead oozes autumnal inspiration.
1. Style sustainably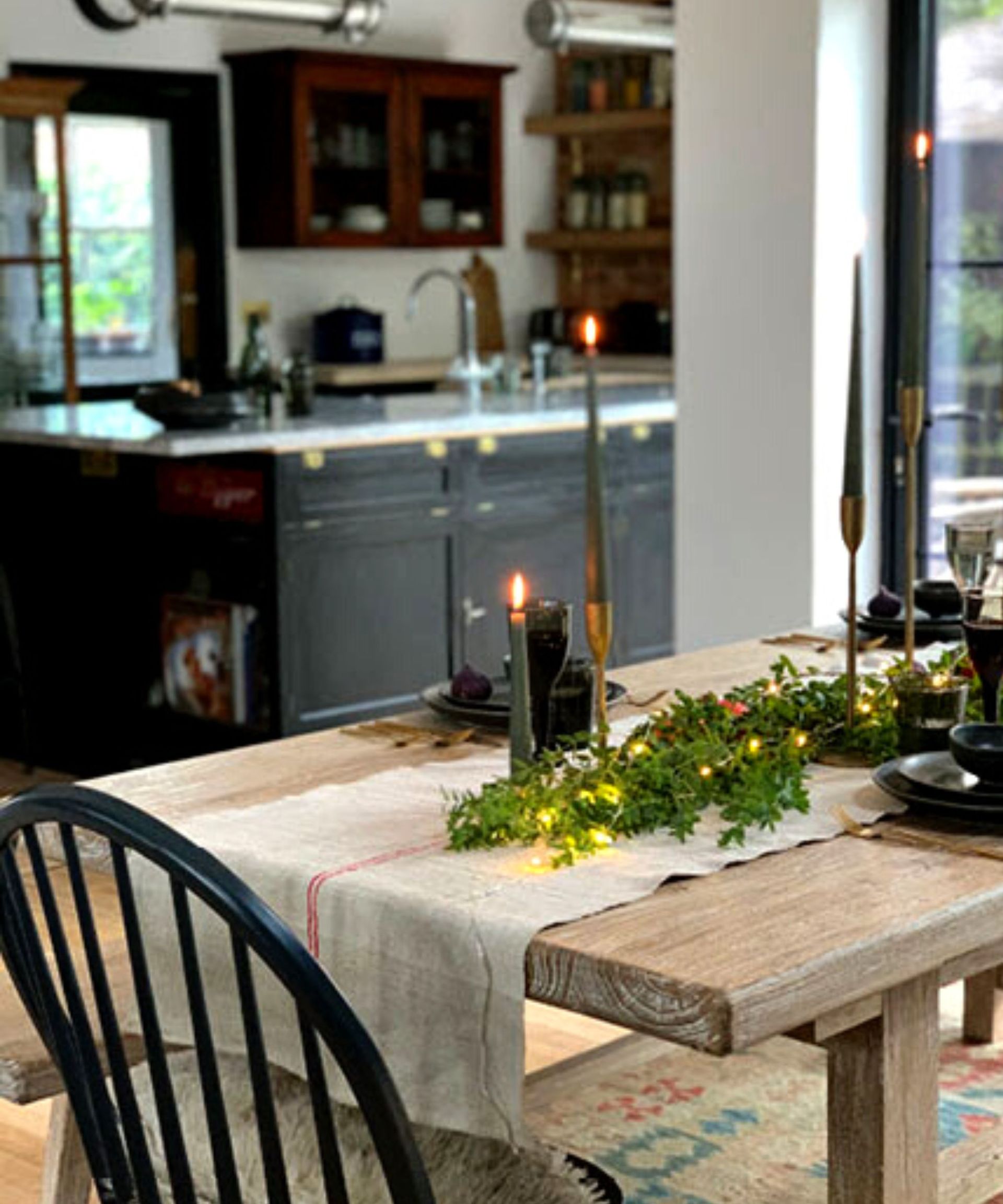 While eco decor is nothing new, there is something inspiring about incorporating sustainably sourced, natural textures into a home for a cozy scheme in fall. 'Inspiration for the fall/winter 2022 collection has come from the growing concern of climate change, we are becoming more aware of our buying choices,' explains Justyna Korczynska, senior designer at Crown. 'Upcycling, recycling, and repurposing will lead the way and not just in the interiors sector, but across the fashion and beauty industries too.'
Fall craft ideas are a wonderful homeade touch that can create a feeling of luxury when executed well. Handmade items add a bespoke look to a home and offer new and unique ways of reusing items or using natural materials found in your yard such as fall wreath ideas for tablescaping.
Adding sustainable, natural materials into your home adds a touch of character too, making it a worthy investment despite being a fall trend. 'A reclaimed table has history, with its inherent knots and markings from its previous purpose, which when placed in a more contemporary residential scheme will add texture, depth, and character whilst making an interior feel warm and inviting,' says Sarah and Sally Wilkie, founders of Home Barn. 'For seasonal hosting, a reclaimed dining table can be complemented with linens, festive foliage [such as decorating with dried flowers], and decorative details for an uplifting aesthetic.'
2. Consider color choices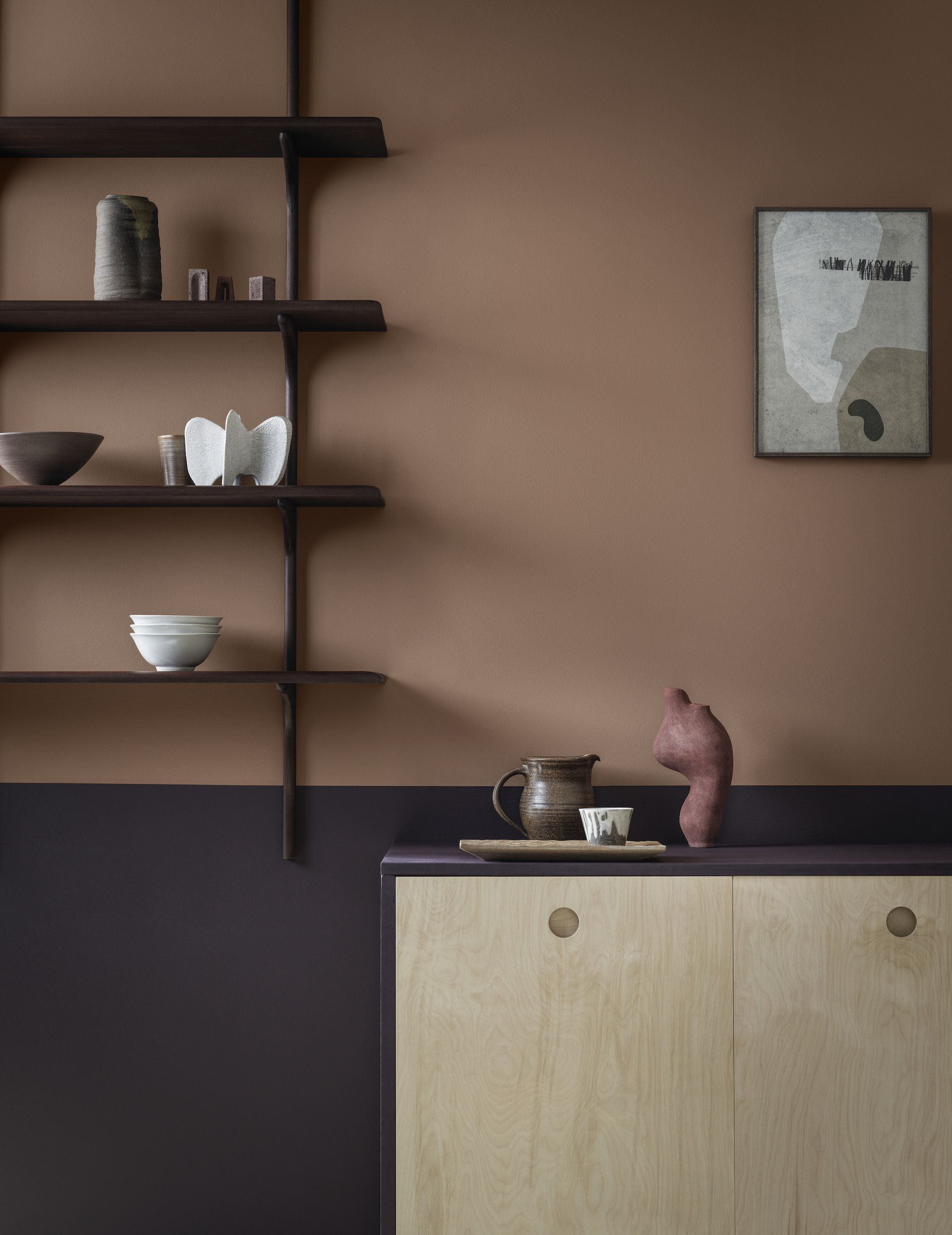 Using fall color schemes throughout a home is the easiest way to tastefully channel fall in a room without overtly plastering pumpkin motifs and falling leaves across your decor pieces. If you do not fancy redoing your room color ideas, consider adding these shades through soft furnishings, curtain ideas, living room rug ideas, or even glass- and dinnerware or tablescaping.
'Colors such as purple and blue can bring a cozy, autumnal feel to a room, especially when paired with textured wools and plaids,' says Louise Wicksteed, design director at Sims Hilditch.
'Saddle Stitch is a gorgeous, warm tan. It belongs to the neutral color family, but it is neutral with plenty of character,' continues Justyna of Crown. 'It's very bold and saturated with lots of caramel undertones, but without being too bright or overpowering and it could be a real fashion statement for your walls.
'It's perfect to be used on its own throughout the room creating a cozy cocooning space,' she continues. 'When used with warm off-whites and gentle light neutrals it can become a real statement shade and bring warmth to the room. In this combination, it would be perfect for sunny, south-facing rooms. It also performs very well in darker spaces where it would look best paired with even deeper, darker shades from a neutral color family. It pairs beautifully with all natural materials like wood, stone, clay, and natural fabrics like linen or jute. Saddle Stitch looks the best with soft warm lighting and is perfect for creating a relaxing ambient atmosphere in your home.'
3. Create cozy corners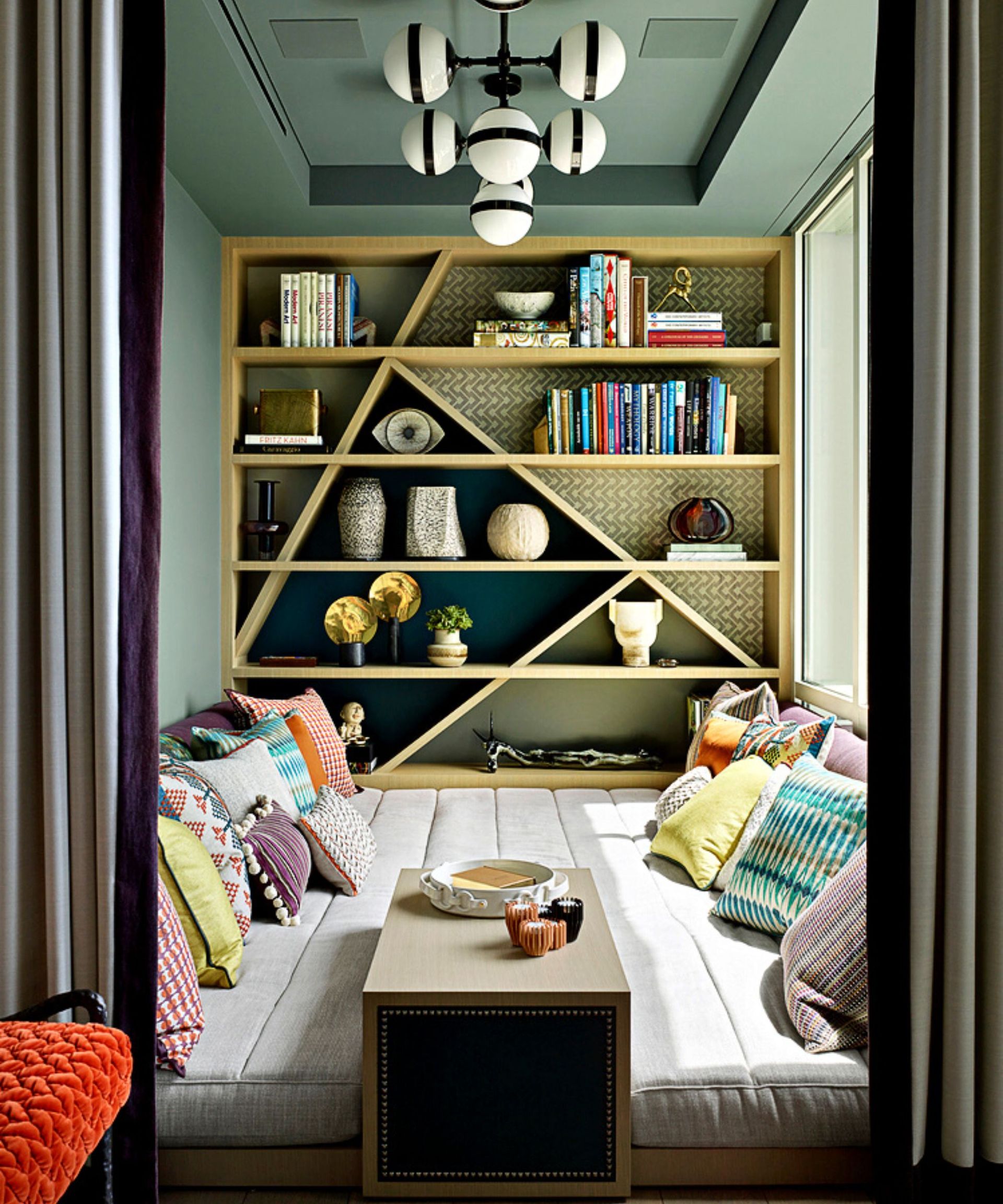 Cozy corner ideas are a favorite for the fall season. These smaller sections of our homes can be used to tastefully incorporate concentrated amounts of fall flavor without the theme overwhelming whole homes. While in summer we find ourselves sitting outdoors more often, with our yards taking the brunt of socializing and hosting, in the cooler months we often need to find space indoors for sit-down chats and relaxed nights.
'Gather in the center,' suggests designer Jay Jeffers. 'A step as simple as rearranging furniture to meet in the center of the room creates a perfect environment for cozy nights and entertaining. Create a square of four chairs facing one another and gather with your loved ones over some hot toddies.
'Alternatively, curate what I call "cuddle puddles",' he continues. 'What better way to spend a brisk fall day than wrapped up in a chunky knit blanket in your own personal nook? Turn any private corner of your home into a "cuddle puddle" by adding large floor pillows, warm blankets, and a collection of your favorite books for a cozy space you won't want to leave!'
4. Add a special touch through lighting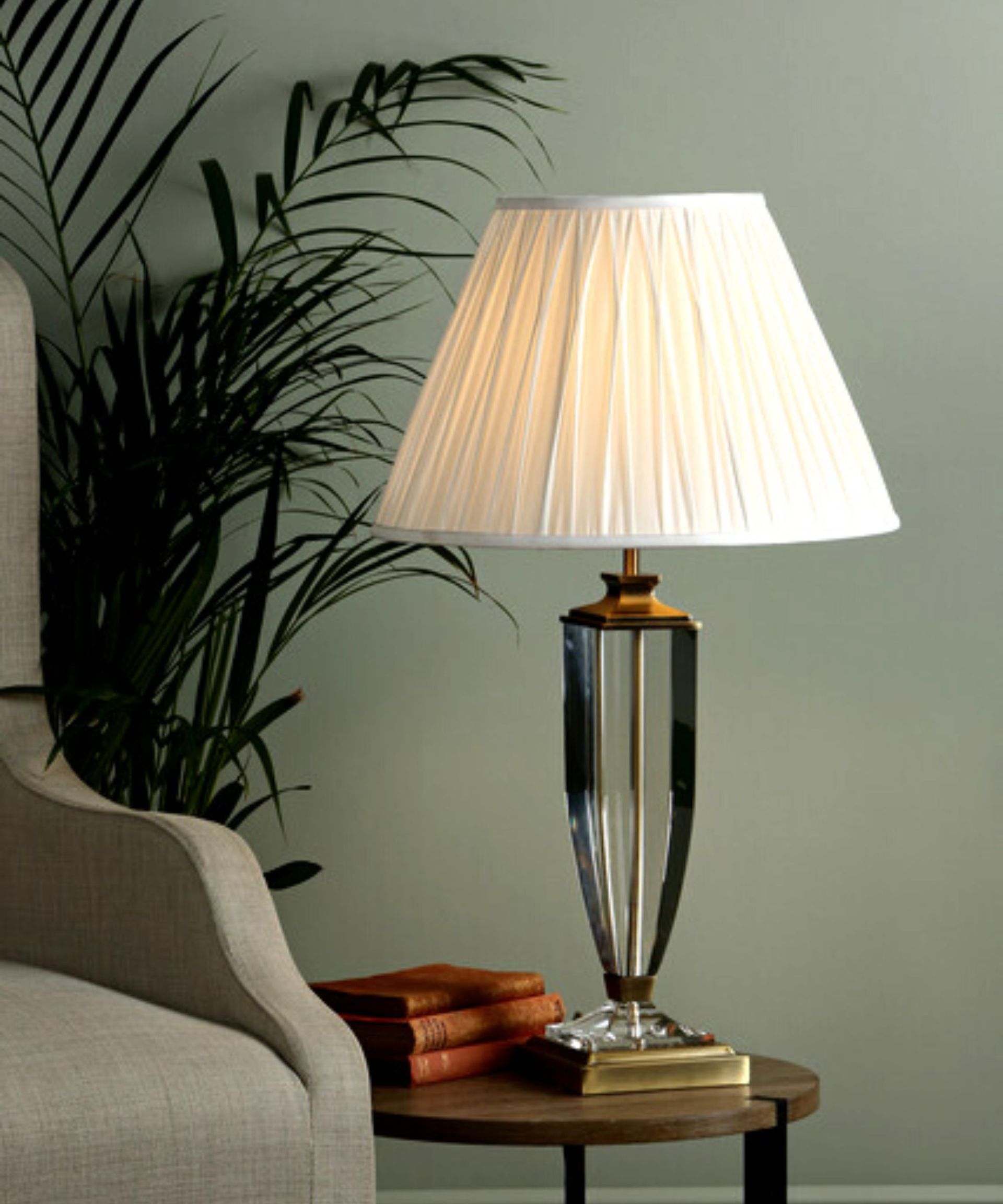 Although it might not be easy to change all of your lighting ideas each season, swapping out your lampshades will rejuvenate your space for the festive season to avoid using traditional fall decor. What's more, these festive shades will help to introduce fall colors.
'For ceiling pendants, it is easy to alter wall and ceiling lighting for the fall/winter season without having to redo the electrics – light shades,' says Julian Page, head of design at BHS. Easy-to-fit light shades are able to be fitted to any existing pendant fittings. These simple shades can be swapped out whenever you wish – allowing you to change the style in any room quickly and easily.'
5. Add a call to nature with natural materials and textures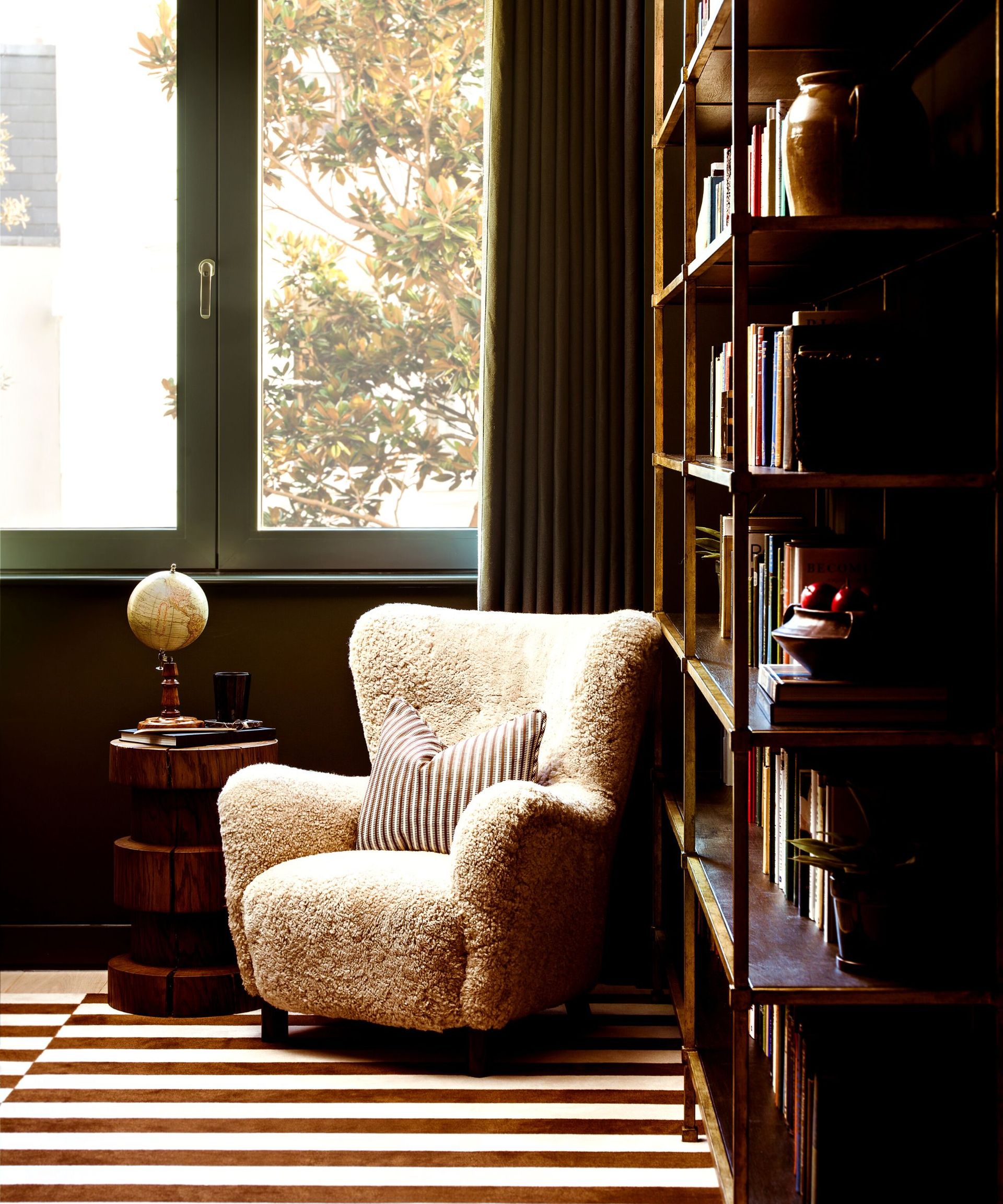 Using texture in interior design is a simple way to overhaul your home for the different seasons, with jute and light linens evoking cool summer schemes with heavier, more luxurious textures such as wool and velvet speaking to fall and winter. 'Heavy, textured materials bring a certain coziness to a space without being too overt. The result is a lovely autumnal feel,' Louise Wicksteed agrees.
'Opt for furry textures,' Jay Jeffers also suggests. 'Seasonal décor is not only about looking good but feeling comfortable. Swap out that light linen throw blanket for a chunky fur to summon an inviting, cozy vibe ideal for the crisp, fall air.'
Combining textures is a great way to add visual as well as tactile interest during holiday seasons to avoid using stereotypical patterns such as leaves, pumpkins, and mushrooms as so frequently adorns festive throws this time of year. While there is nothing wrong with traditional motifs, they can quickly overwhelm a space when extensively layered.
6. Appeal to guests with thoughtful fall touches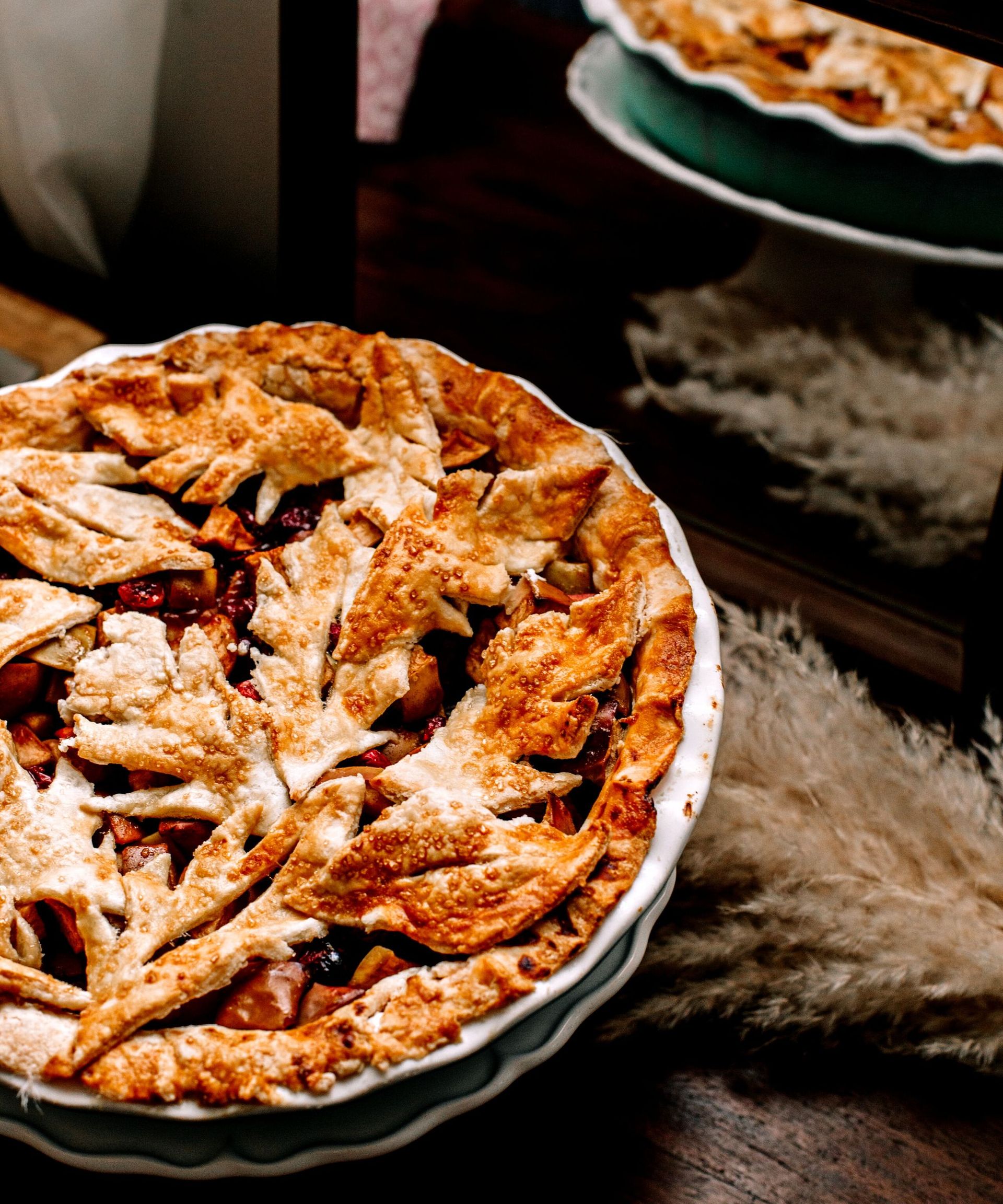 Creating a tasteful fall home is not just about how you decorate, according to Jay Jeffers. 'Add touches of hospitality,' he suggests. 'Beyond design, add fun moments of surprise and delight throughout your home when hosting visitors to add a cozy, inviting feel to your home. This can include treating your guests to a basket of home-baked goodies each morning for breakfast and providing a guest book for your guests to sign, date, and write down their favorite memory at the end of their stay.'
Adding a guestbook can help to adorn your entryway ideas and make your home feel more welcoming whereas a basket of baked goods or freshly baked goods in a cake display in your kitchen ideas will evoke the fall spirit while also making your home smell delicious. Although who says these treats have to be reserved solely for guests?
How do I make my house cozy for fall?
There are several ways you can make your house cozy for fall, with adding thick throw blankets and cushions, especially in natural materials such as wool, instantly making any space feel cozy and inviting.
When trying to make a home feel cozy, also consider appealing to the different senses. Adding festive scented candles and room fresheners will add another dimension to the space, while luxurious tactile textures such as cashmere, faux furs, and velvet will make you want to sit down and enjoy the space too.
How do I make my room look like fall?
To make a room evoke the fall season, start by playing with color and texture. Using warm colors that speak to the changing leaves outside such as warm browns and yellows, along with other festive shades such as oranges, deep greens, and creams will instantly redefine your room and make it stand out from the cool tones we associate with spring and summer.
Using warm lighting will have a similar effect, especially when layered throughout the room and enhances by candles. Adding warm-toned rugs will both visually and literally warm up the space while also adding cozy textures.
Sign up to the Homes & Gardens newsletter
Decor Ideas. Project Inspiration. Expert Advice. Delivered to your inbox.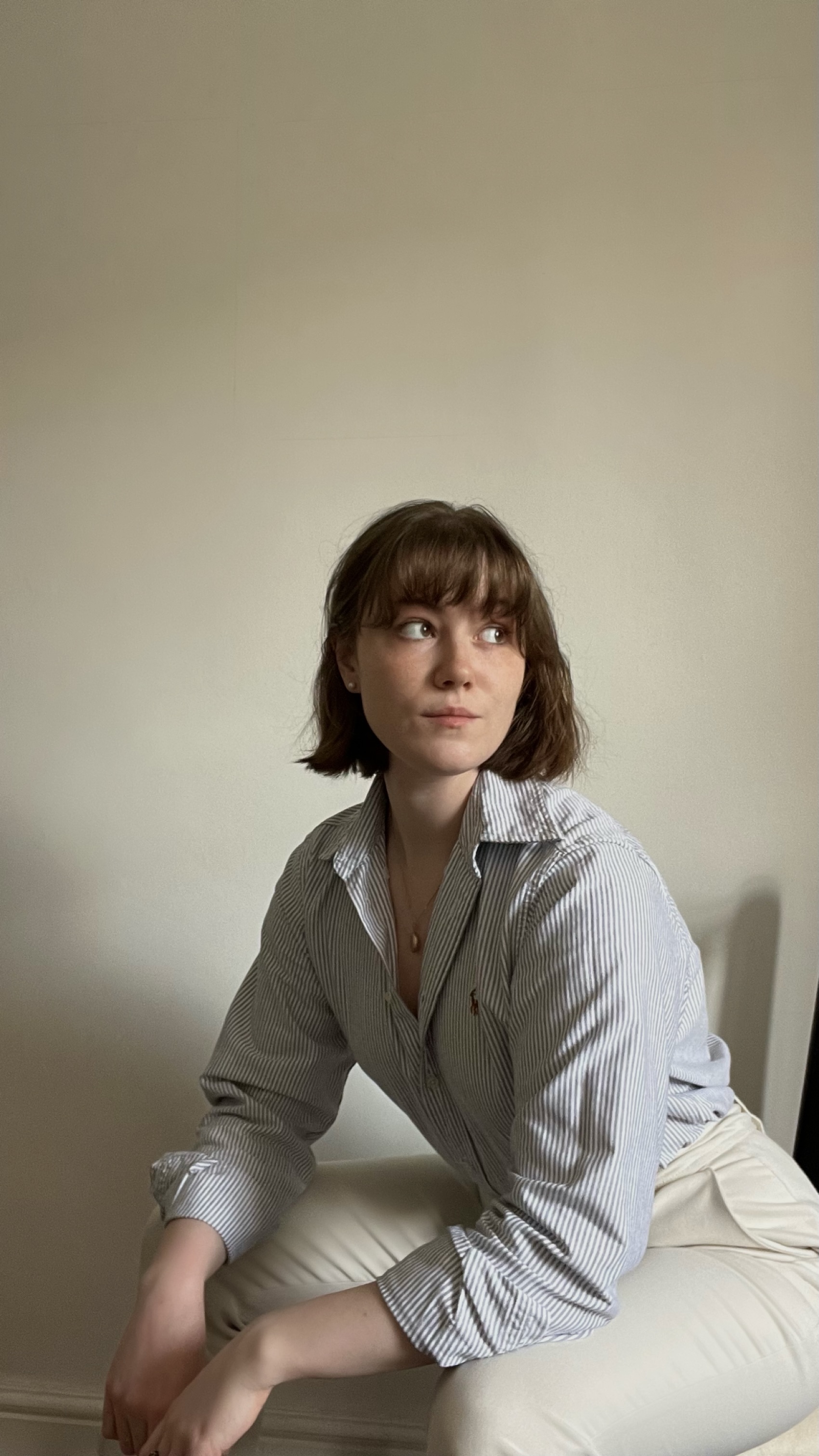 Chiana has been at Homes & Gardens for a year, having started her journey in interior journalism as part of the graduate program. She spends most of her time producing content for the Solved section of the website, helping readers get the most out of their homes through clever decluttering, cleaning, and tidying tips – many of which she tests and reviews herself in her home in Lancaster to ensure they will consistently deliver for her readers and dabbles in the latest design trends. She also has a first-class degree in Literature from Lancaster University.