How to design a guest bedroom – 5 non-negotiables for the perfect guest living space
Expert advice on designing the perfect space for guests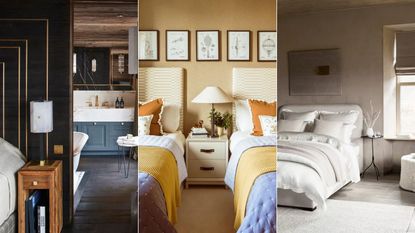 (Image credit: Humbert & Poyet / Albion Nord / Neptune )
Learn how to design a guest bedroom with style and substance using five designer-approved tips for success. By definition, a guest bedroom is only used on occasion, but that doesn't mean your spare room should be an afterthought. After all, your guest suite is likely to host some of the most important people in your life, and the more comfortable they feel in your home, the more enjoyable visits will be for everyone.
In your zeal to be creative in every other area of your home, don't forget the spare room, says Irene Gunter, founder of Gunter & Co. 'To make it inviting think about texture. Fabric walling doesn't have to cost a fortune and will transform the space, making it look sophisticated while feeling cozy and warm.'
Focus on the key fundamentals, such as bedroom lighting, bed ideas, bedroom furniture, and more to curate a spare room that both you and your visitors will love and enjoy.
5 fundamentals for every guest room
Like a well-designed bedroom, the best bedroom ideas feel comfortable and inviting, while also inducing a sense of relaxation. Unlike a main bedroom, though, the guest room isn't a full-time space, which opens it up to opportunities for both practical and comfortable elements. Below, a few of our favorite interior design experts share their tips for making a guest bedroom look more expensive.

1. Plan for a private bathroom
According to interior decorator Bee Osborn, all guest bedrooms should have an ensuite bathroom.
'I feel guests can only be truly comfortable if they have their own spaces and aren't plodding up and down corridors.' These needn't be large, she adds. 'With clever planning, you can create a shower in one wardrobe and a loo in another. I will eke out every square inch of available space to make this happen.'
Don't forget to provide lovely soaps and shampoos for guests, too.
2. Think about how many beds you need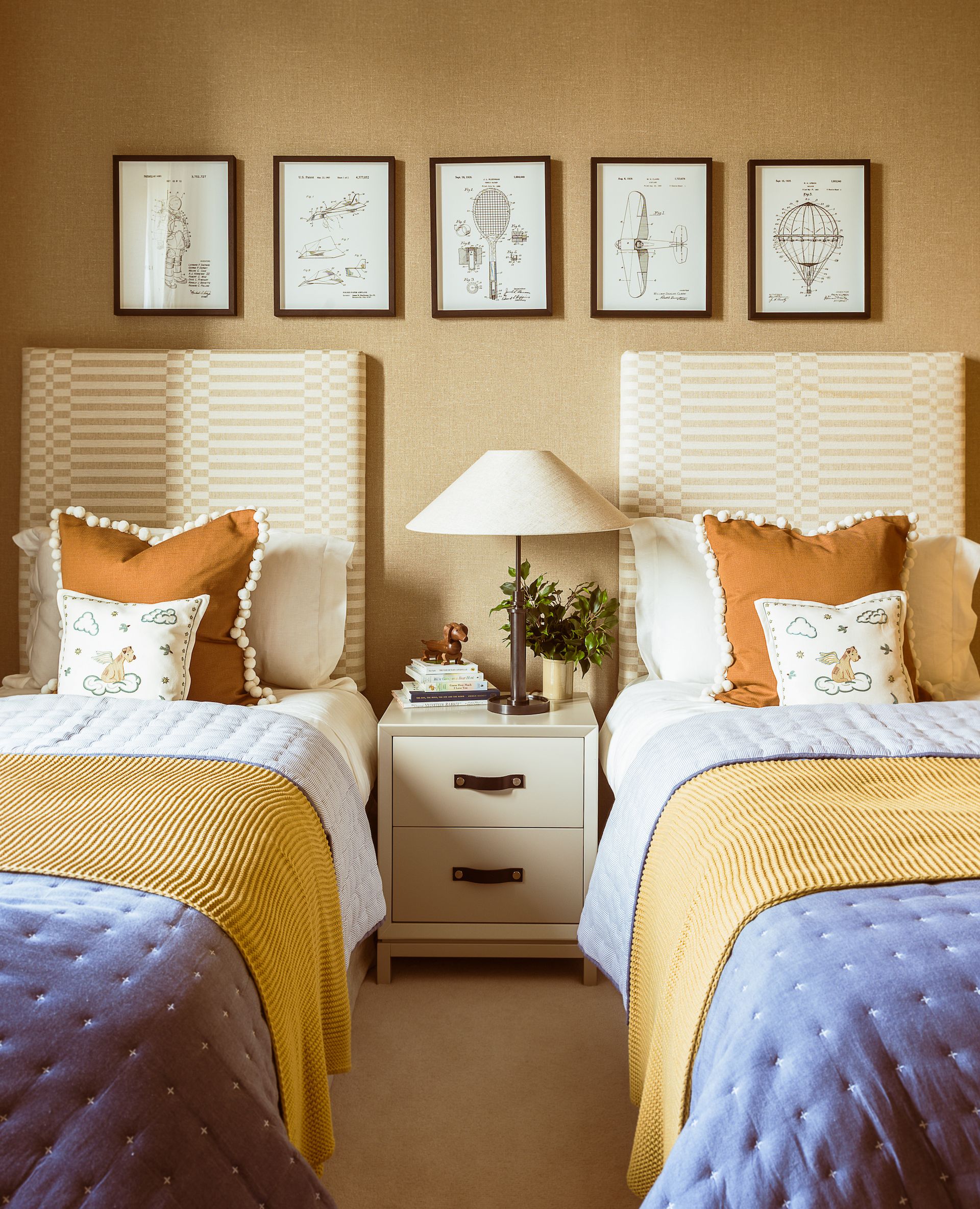 When it comes to beds, Mary Graham and Nicole Salvesen of Salvesen Graham are unequivocal. 'We love a twin guest room, especially during Christmas and for family gatherings when you're trying to fit as many people into the house as possible,' they say. 'Not only are twin rooms perfect for multigenerational guests, such as mothers and daughters, but they are suitable for siblings, too.'
3. Invest in the best furniture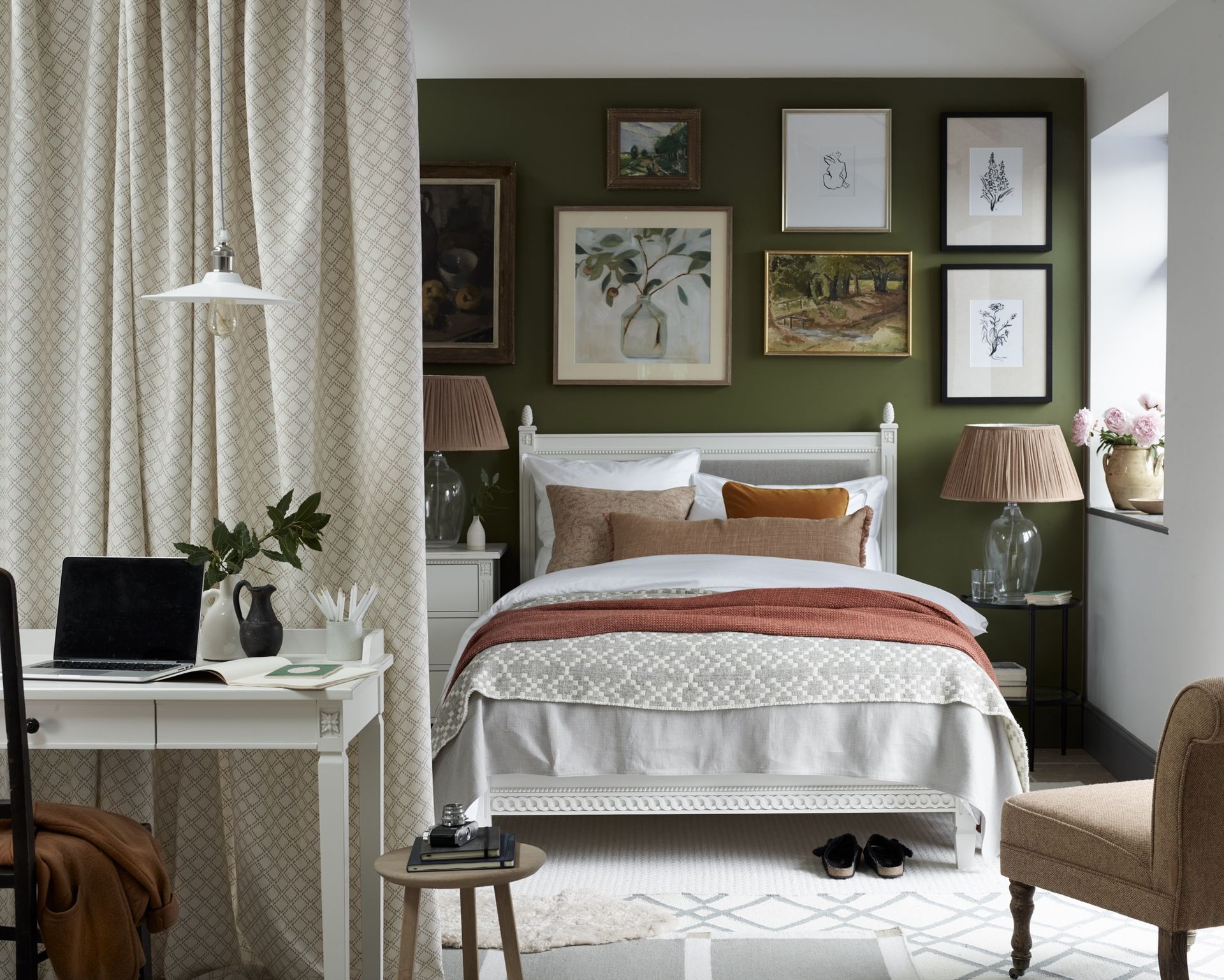 A classic problem with bedrooms is clutter: discarded clothes, books and other detritus can amass quickly. Bedroom storage is the secret, says Fred Horlock, design director at Neptune.
'When designing a guest bedroom, focus on both comfort and style to make visitors feel welcome and at ease. Dedicate plenty of storage for them to keep their belongings in. If space is limited, use attractive storage boxes or under-bed drawers.' A suitcase rack is a great idea for guests' bags and a radio in the room is always lovely, adds Sarah Peake of Studio Peake.
'We like to place a small armchair in the bedroom or an ottoman at the end of the bed – this is useful for folding clothes, storing bedding, or putting your feet up after a long walk.'
4. Prioritize lighting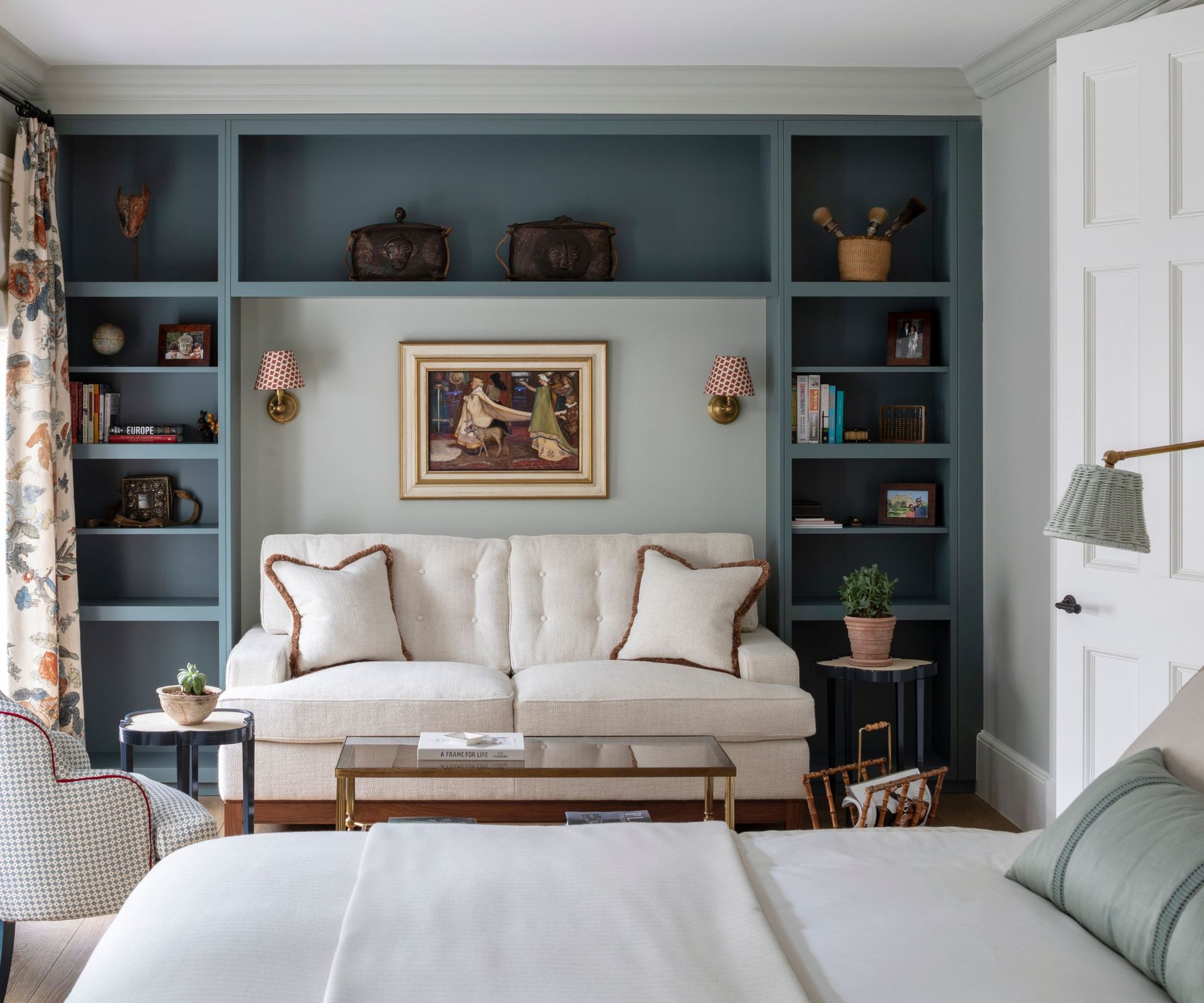 It's almost impossible to overstate the importance of lighting in a bedroom: the ideal is to strike the perfect balance between creating the right atmosphere and ensuring guests can comfortably read a book.
'Natural bone china is a great choice for lights in bedrooms, thanks to its delicate opacity and inherent warmth,' says Charlie Bowles, director of Original BTC. 'It creates a soft intimate glow, which will make your guests feel comfortable and relaxed. In smaller rooms, try using wall rather than table lights, or hang pendants, to avoid cluttered surfaces.'
5. Dress you bed with the finest linen
Not everyone likes sleeping under the same weight, which can be challenging when deciding how to dress guest beds. A good idea is to create layers that can be removed; mix traditional eiderdowns with sheets and blankets, for example.
'We like to invest in great bed linen – over 1,000 thread count is a true treat but also a duvet with a little weight to feel snug,' says Taline Findlater of Olivine Design. 'And opt for pretty finishes, like Sophie Conran's Scalloped collection, which also brings touches of color to a scheme.'
The White Company is one of the best places to buy bedding, and they have a beautiful selection of bed linens and soft furnishings, designed to help you sleep in comfort and style.
---
For everyone's sanity, especially during the holiday season, it's a good idea to make a comfortable sitting area – a sofa, armchair or chaise – within a spare bedroom. It allows guests to retire for a nap or a read and for the hosts to do the same or get ready for the evening.
Also leave books to keep them entertained. If there's no room for a bedside table, one trick Nina Campbell employs is to carve out a shallow niche, about 8 inches (20cm) deep, on each side of the bed to house a glass of water, a clock and books. Don't forget to add good task lighting, too.
Sign up to the Homes & Gardens newsletter
Decor Ideas. Project Inspiration. Expert Advice. Delivered to your inbox.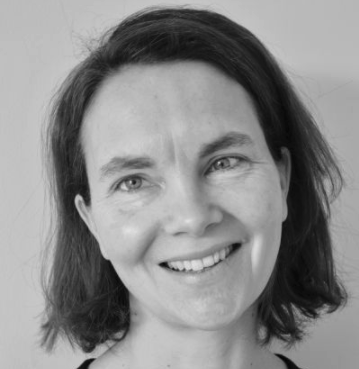 Arabella is a freelance journalist writing for national newspapers, magazines and websites including Homes & Gardens, Country Life, The Telegraph and The Times. For many years she has specialized in writing about property and interiors, but she began her career in the early 2000s working on the newly launched Country Life website, covering anything from competitions to find the nation's prettiest vicarage to the plight of rural post offices.