Is maximalism more on trend than minimalism? Designers explain the rise in this 'more is more' trend
A design style that ignores the rules, maximalism is making a comeback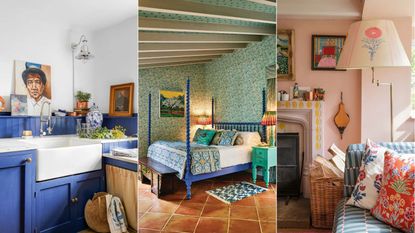 (Image credit: Future / Darren Chung, Matthew Williamson / Belmond La Residencia, Molly Mahon)
Interior design can generally be loosely divided into two main styles: maximalism and minimalism. While the latter has arguably been favored more in mainstream design throughout the past decade or so, we're now seeing a return to maximalist design which is rooted in art movements of bygone centuries.
Today, we're seeing more and more homes embrace maximalist decor ideas, celebrating color, pattern, and texture to create deeply personalized and vibrant interior schemes. Trends like dopamine decor and 'core' trends that jump on a wider mood and cultural references are far closer to maximalist style than minimalism. We would even go as far to say maximalism is overtaking minimalism.
But what exactly is decorating with maximalism, and how can this look be achieved while still remaining classic and liveable? Continue reading to hear from the interior designers who suggest decor ideas to create an approachable but eclectic look in the home.
What is maximalist design?
In essence, maximal design leans toward a "more is more" ethos, and takes reference from the grandeur of previous design movements such as Art Deco. While its roots may date back to previous centuries, maximalism is becoming increasingly popular in interiors today and has become a far more accessible trend that's less about opulence and more about creating an eclectic look.
'Maximalism is a term which has become used often in the world of interior design to convey a feeling of excess, decadence and eccentricity,' explains interior designer Matthew Williamson. 'It is a way of decorating which encompasses an "anything goes" approach. A maximalist approach enables unique and expressive choices; it speaks directly to the individual and celebrates eclectic, joy-inducing interiors.'
Matthew Williamson is an award-winning, British interior designer known predominantly for his unique use of pattern and color. Alongside his growing residential and commercial design portfolio, Matthew has also launched a series of homeware collections in collaboration with John Lewis, Pooky, Roome London, Obeetee, and more.
Homes that fall under the maximalist category are likely to feature statement colors, loud and clashing prints, and an eclectic look when it comes to decor pieces. It's about crafting a layered look that is interesting to look at, as Una Barac, Founder of design studio Atellior explains: 'Maximalist interior design is a style characterized by its boldness, extravagance, and abundance of elements. It embraces the philosophy of "more is more"; incorporating a wide variety of patterns, colors, textures, and decorative items into a space.'
'Maximalist interiors are often vibrant, eclectic, and visually stimulating, showcasing the owner's personality and interests through an array of decor elements. Think rich, layered interiors with a mix of different styles and a focus on intricate details,' she continues.
Is maximalism more on trend than minimalism?
We're seeing a noticeable shift away from the clean and understated aesthetic of the minimalist interior design trend, and instead seeing the rise of far more eccentric design styles that are all about using home decor to showcase personality. From dopamine decor to retro revival, interiors that celebrate the playfulness of color and print are having a moment.
While minimalism will always form a key part of interior design, particularly for those who prefer to be in more understated and subtle environments, designers are noticing an uprise in maximal design.
'In an era full of minimalist homes, maximalism is on the rise again, with homeowners opting for flashy excess and extravagance over the simple comforts and practicality brought on by the minimalism wave,' observes interior designer Rudolph Diesel.
'Whilst I admire the minimalistic look, I find such spaces challenging for real-life living.' adds Matthew Williamson.
How can you create a maximalist decor scheme?
The beauty of maximal design is that it's less about following any strict rules and more about being experimental with your home decor ideas, filling your home with the things you love to in turn create a layered look. 'Maximalism is all about breaking the rules,' says Jodie Hatton, Design Manager at Brintons. 'Let your creativity run wild with this fun trend, which is making a massive comeback.'
To give you some useful ideas, we've rounded up interior designers' five top suggestions to create a maximalist look through your home decor.
1. Make a statement with flooring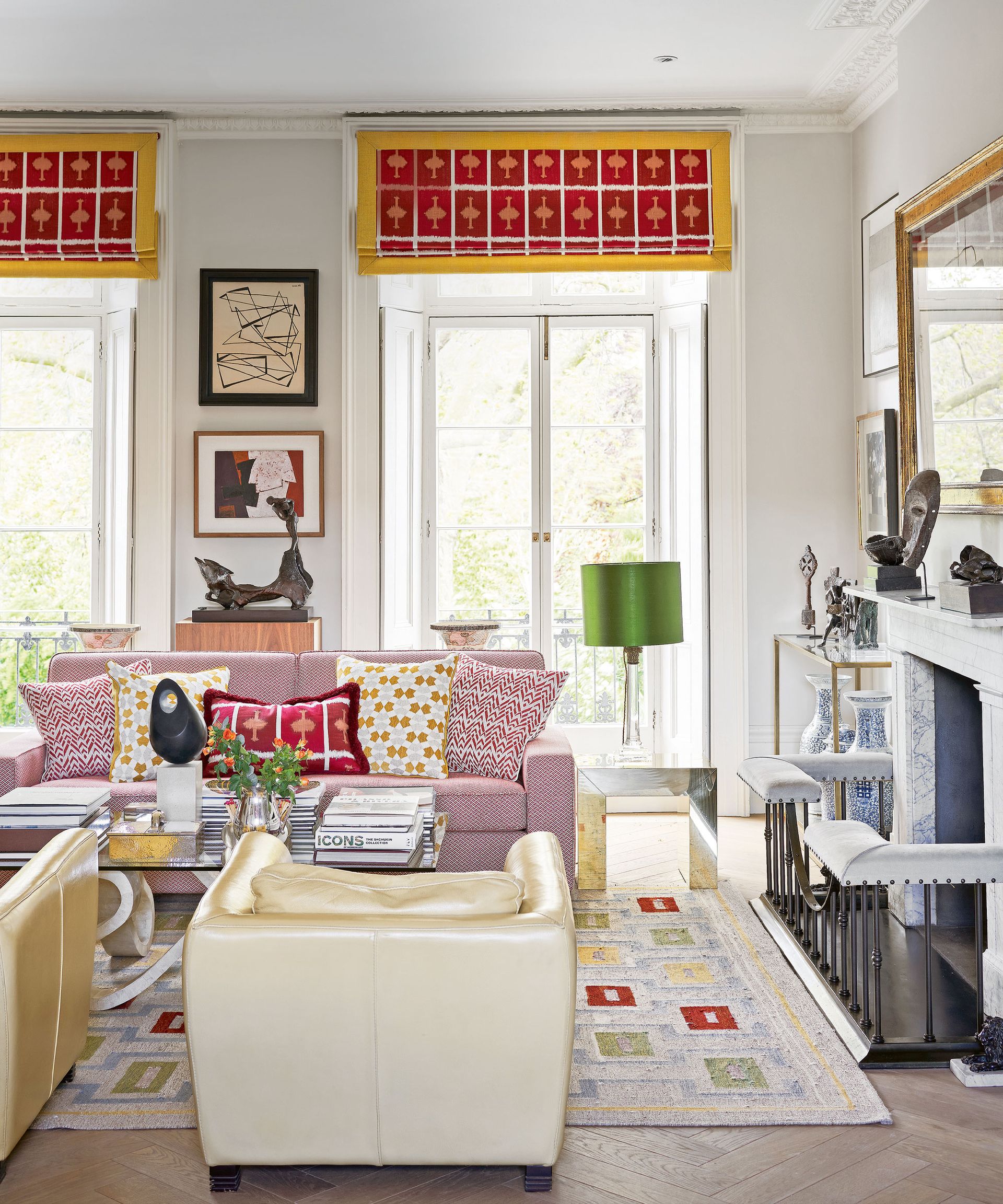 Consider adding pattern and color to your room through statement rugs or carpet, to create a maximalist look. 'Carpet and rugs are a fantastic way of introducing color or pattern into the home,' says Jodie Hatton. 'The floor is no longer an afterthought. The entire room can be styled working from the floor up.'
There are endless possibilities for decorating with rug trends, but to capture a maximalist look, Jodie suggests layering rugs, which will set your decor apart from minimalism: 'Both practical and playful, layering rugs is a beautiful way of making a design statement that is uniquely individual and allows you to express your creativity through pairing different colors and patterns.'
Not only will this elevate the room with design interest, but it's also a practical choice if you're trying to add warmth to a room, as Jodie continues: 'Perfect in the colder months, layering rugs wonderfully ties a room together to bring additional warmth and color into a space.'
2. Add pattern to the walls
Wallpaper trends are hugely popular in maximalist design, allowing the walls to make a statement whilst incorporating as many colors as you like. 'Forgo simplicity, the allure of deeply immersive patterns caters well for cozy opulent interior design,' says designer Avalana Simpson at Avalana Design.
'Pattern can really set the tone of a space so adding texture and design in the form of wallcovering and fabrics is key. Think full cinematic scenes on intricate wall murals or dense floral or foliage wallpaper in dark or rich jewel tones. Maximalist wallpapers with dark backgrounds will envelop you like a warm hug creating a cocooning feeling of coziness,' continues Avalana.
If you do opt to incorporate patterned wallpaper ideas in your decor, Avalana recommends combining 'statement walls with effortlessly glamorous velvet fabric and high-shine metallic accessories.'
3. Choose a bold color scheme
Setting a color trend scheme is an important step when creating maximalist decor, according to the designers. 'The best way to channel a modern maximalist look is to aim for a bold, unapologetically garish color scheme,' says Rudolph Diesel.
You can pretty much interpret this any way you like, opting to fully embrace your favorite paint ideas. In terms of color choice, while minimalism favors decorating with neutrals, maximalism isn't linked to any singular palette, but overall its cozy look appears to favor warm color schemes.
'There should be a frenetic eccentricity to the place, highlighted by a vast spectrum of colors. This will set your home apart from more modest home decors, evoking a sense of liveliness and individuality,' continues Rudolph.
Rudolph Diesel is the founder of Rudolph Diesel Interiors, a property marketing and design house based in West London. He has Public Relations qualifications and a BBA in marketing and branding. He is the principal interior designer for prestigious property development firms throughout London.
4. Opt for mismatched decor items
'To channel a maximalist style in your home, the key is diversity,' says Rudolph. Maximalist homes often showcase this diversity by displaying a mismatch of decorative items, collected over the years rather than having matching items which is more common in minimalist decor. Not only does this create a visually compelling look, but it also means you don't need to be so selective about what's on show; it's about adding rather than taking away.
'Gather an abundance of decorative items that each have visual interest, including plants, pillows, throws, and accessories in different colors, textures, and patterns,' continues Rudolph. 'Display collection pieces like stacks of colorful coffee table books, vases, or framed photos and layer in textiles like rugs, curtains, and upholstered furniture to add depth.'
'The most effective maximalist rooms have a carefully refined blend of items that keeps the space visually cohesive,' Rudolph says.
5. Decorate with art and vintage items
Lastly, incorporating artwork or other collectible items such as decorating with vintage is key to creating the eclectic look strongly associated with maximalism, and can also be a great way of allowing your home to display sentimental pieces.
'Collectibles, souvenirs, and art pieces from various cultures and eras can coexist harmoniously in a maximalist space,' says Una Barac. 'For collectors, maximalist design offers an excellent opportunity to display their collections. Whether it's vintage cameras, vinyl records, or antique furniture, a maximalist setting can accommodate various collectibles without making the space look cluttered.'
'Maximalism allows you to curate a space that showcases beloved possessions and tells a story,' agrees Rudolph Diesel. However, he warns that it's important to not end up with a cluttered look: 'Restraint is needed to keep the look tailored and sophisticated. Pare down clutter that doesn't enhance the room and edit the pieces you have in your home until you strike the right exciting yet composed balance.'
FAQs
What are the advantages of a maximalist decor scheme?
There are many advantages to channeling a maximalist decor style in the home, but ultimately it comes down to personal preference. Some people are naturally drawn to the understated quality of minimalism, while others love creating a vibrant and eclectic look with maximalism. Either way, there are certain advantages associated with maximalism, as Una Barac explains:
'Maximalist design, when done well, can be timeless. Unlike some trendy minimalist designs that might feel outdated after a few years, a carefully curated maximalist interior can stand the test of time due to its focus on individuality and eclectic charm.'
Maximal design also encourages creativity, meaning there's no need to hold back with displaying decor items you're drawn to: 'Maximalism allows for a high level of personal expression. It lets individuals showcase their unique style and interests through their home decor,' she continues.
Finally, this trending design style may also help create a cozy feel in the home, as Una observes: 'Maximalist interiors tend to feel warm and cozy due to the abundance of textiles, colors, and patterns. The layers of textures and fabrics create a sense of comfort and intimacy, making the space inviting.'
---
Whether you're feeling inspired to channel this vibrant and eccentric design style in your own home, or are much more of a minimalist when it comes to home decor, remember to follow the design style that resonates with you most and pairs with your personality.
'It's important to note that the choice between maximalism and minimalism ultimately depends on individual preferences and lifestyle,' says Una Barac. 'Some people find peace and tranquillity in minimalist spaces, appreciating the simplicity and uncluttered nature of such designs.'
'In the end, the best interior design style is the one that resonates with the occupants, aligns with their lifestyle, and brings them joy and comfort in their living spaces.' Una concludes.
Sign up to the Homes & Gardens newsletter
Decor Ideas. Project Inspiration. Expert Advice. Delivered to your inbox.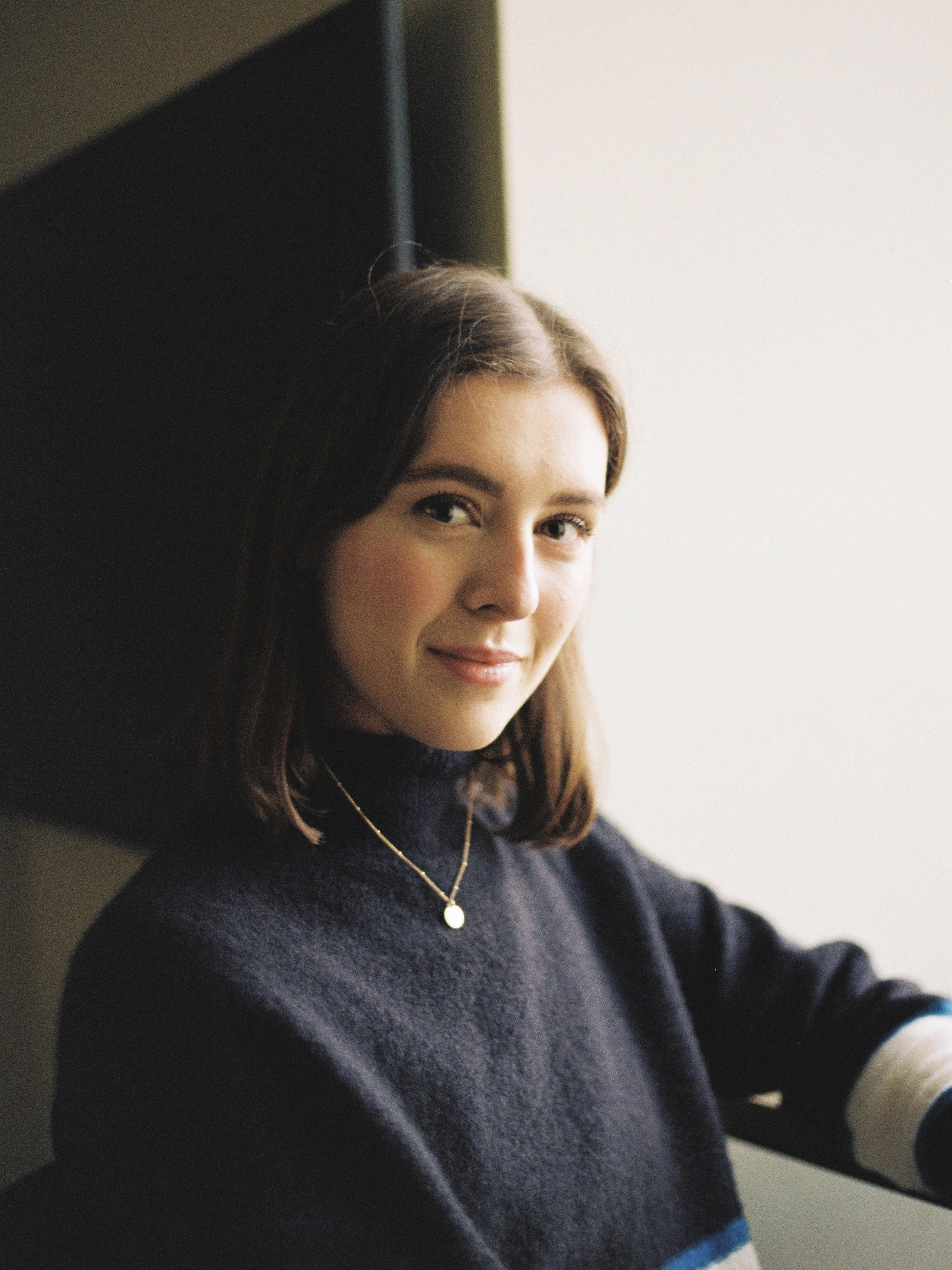 Emily Moorman is a News Writer at Homes & Gardens, working across a range of topics spanning interiors, celebrity and emerging trends. With a background in the fashion industry, Emily is well-versed in the world of design and trend cycles. Her undergraduate degree was in Fashion Communication and Promotion which she studied at Norwich University of The Arts, specialising in writing and digital communications.