Is Shiplap going out of style? Designers decide if this classic trend is on the out
Shiplap paneling will always have a place in our hearts, but is this timeless look in fact less timeless than we think?
(Image credit: deVOL)
Paneling is one of those interior design trends that comes and goes in many forms, but shiplap has reigned superior as the way to do paneling for years now. And we get it, it's a versatile style that is every bit at home in a farmhouse setting as it is in a modern home. But have we been seeing too much of it recently? Has this go-to way to add character to a home become so much of a go-to that it's become overdone? Is Shiplap slipping out of style?
As with any question like this one, by the time it's getting asked the answer is probably yes. However, there's more to it than that, because with any trend that's been going for such a long time that it's no longer a trend but a timeless design, what the answer usually is instead is just our approach to the look is changing. So with that in mind, we asked designers does shiplap still have its place and what ways can we update this much-loved paneling idea to ensure it doesn't look a bit dull.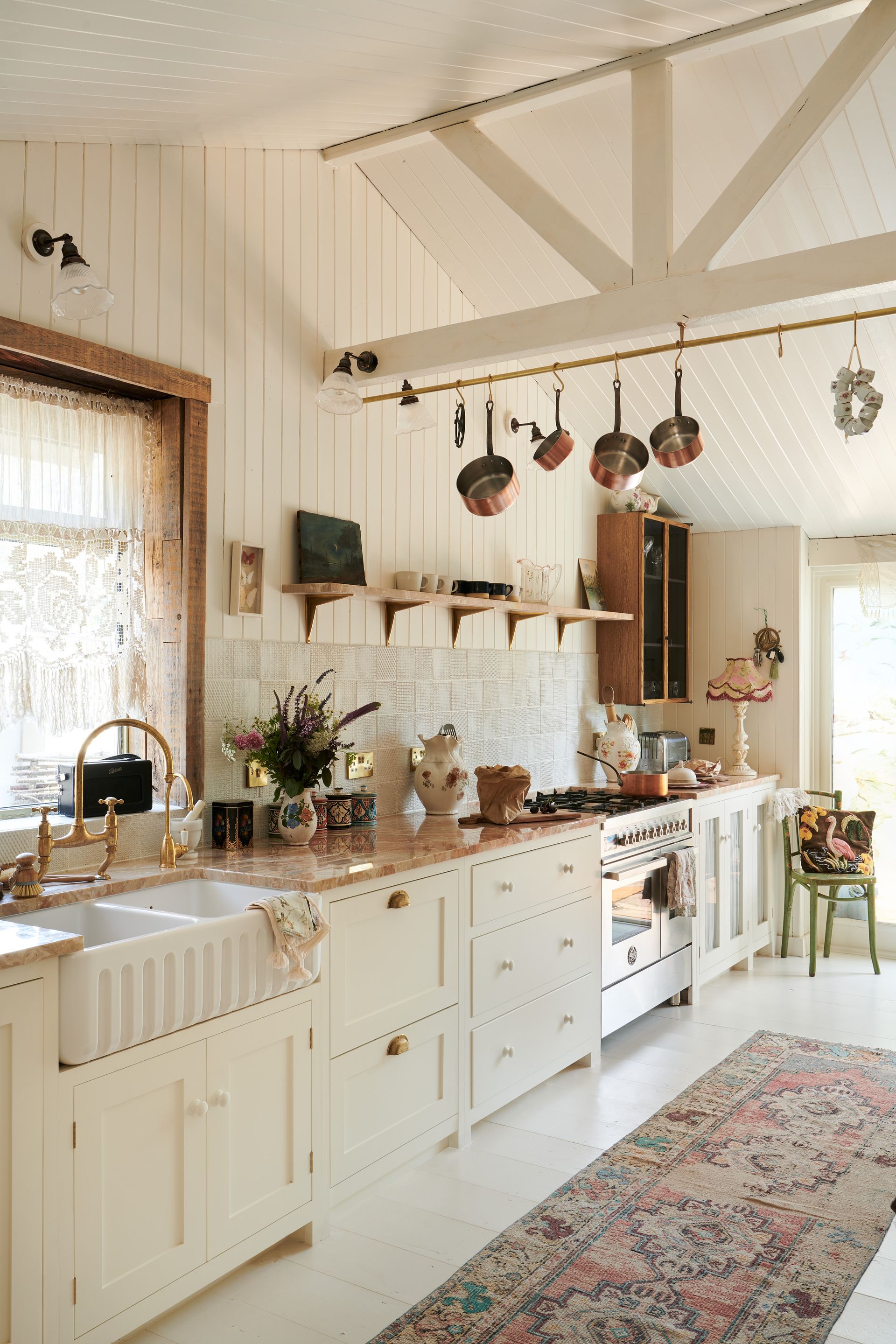 Is Shiplap still in style?
Shiplap paneling has fairly humble origins and has been used for centuries to clad farmhouses, barns, and outbuildings. As the name suggests it was originally used on the outside of ships as the overlapping design made it watertight. But shiplap as we know it, the modern farmhouse style wall paneling, really ramped up in popularity around 2015 when Chip and Joanna Gaines of HGTV's Fixer Upper first started using it on every surface imaginable. The rustic vibe it brought to a room stuck, and we have been seeing it everywhere ever since.
But how's Shiplap looking now? Is it still as big an interior design trend?
'While the era of seeing shiplap as a 'hot, new trend' in home decor is coming to an end, I don't see shiplap going anywhere. Of course, every home is different, but a well-installed shiplap has a very clean and classic look that lends itself well to both the modern farmhouse and the upscale coastal beach look – which are both very popular interior design aesthetics at the moment,' says designer Kathy Kuo.
'Shiplap offers a look that is very crisp and clean, while still feeling warm and inviting. If you want that aesthetic in your wall treatment but don't feel that shiplap is for you, you can always try a really classic warm white or subtle light grey wall paint or a wallpaper with a slight texture. Adding wall art with white or grey wooden frames can also add some of that modern farmhouse charm that Shiplap is known for without committing to paneling your entire wall,' adds Kathy.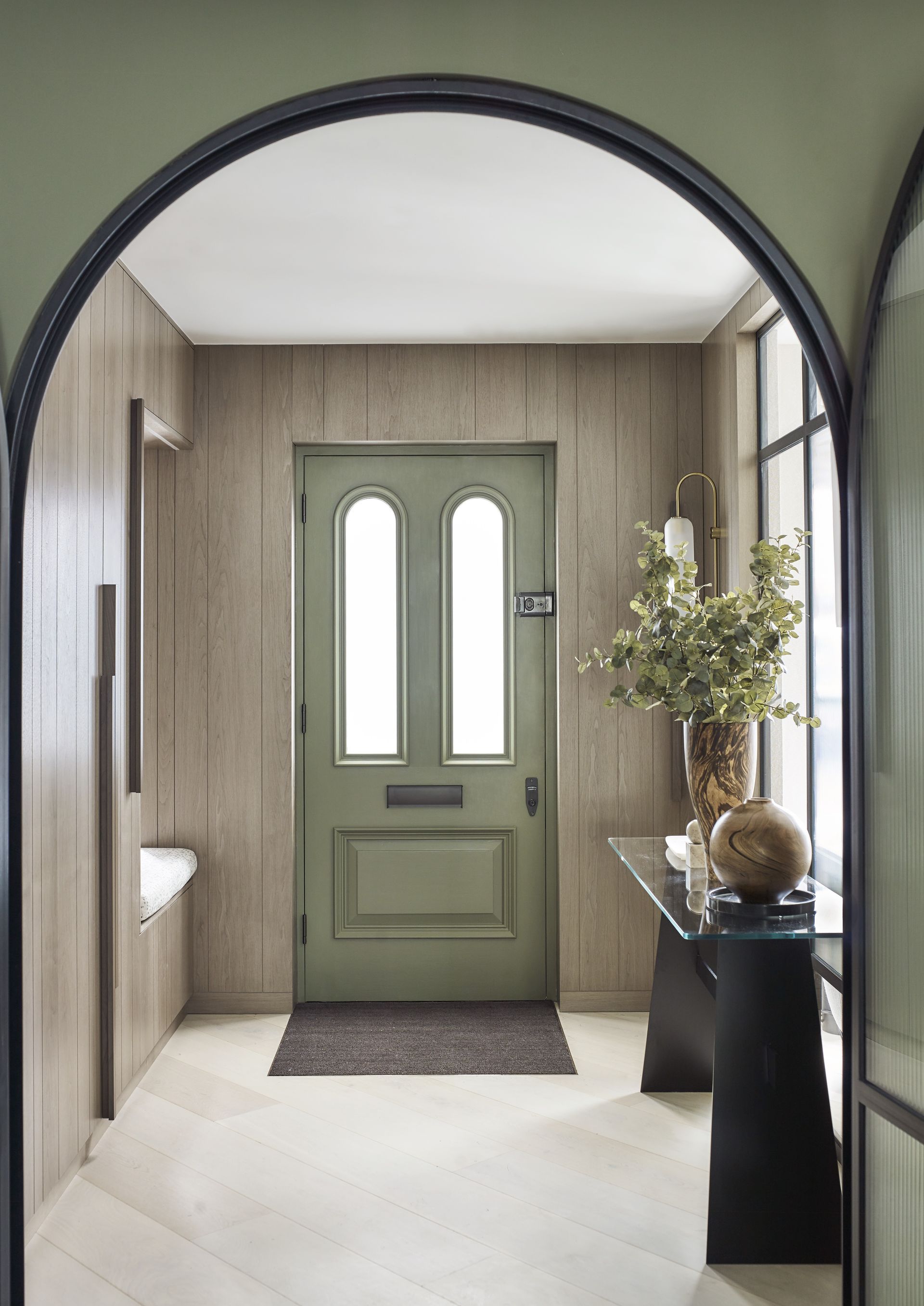 'I absolutely love Shiplap! It is such a versatile and beautiful material that can be used in so many ways.' agrees designer Irene Gunter. One of the things I appreciate most about Shiplap is the way it can instantly add personality and character to any space. It can be used as an accent wall or even as the main material for an entire room. And not only is it aesthetically pleasing, but it is also incredibly durable, making it an excellent choice for high-traffic areas like hallways.'
'While I understand that shiplap may not be everyone's cup of tea, especially for those in the UK, where it may have a more "Hamptons" look that some people may not be drawn to, I still believe it can work in a variety of settings. For example, I tend to use shiplap in country-side homes where its rustic charm fits well with the surroundings. However, it can work wonderfully in urban settings too. In fact, I recently used solid cedar shiplap on the walls of the entrance hall in a home, and it looks beautiful. It adds so much character to the space and really sets the tone for the rest of the house.' she adds.
What spaces and styles does Shiplap suit best?
So still a lot of love for shiplap, but as designer Victoria Holly says, it's about using it in the right setting, in the right style of home. 'I think shiplap gets a little too much love, but also a little too much hate. I think shiplap should be treated just like other paneling styles – when it's appropriate in the right space and style. It should be executed well and in the right stain finish or paint finish so it looks classic and timeless instead of farmhouse trendy. When we utilize Shiplap for a wall, we make sure to put it in a rich paint color or classic wood stain, this way it doesn't feel predictable but rather offers an interesting textured backdrop.'
And the room has to be right too. Shiplap is a very practical wallcovering, and while we may be seeing it move out of softer, more lived-in rooms like bedrooms and living rooms, it's still a great choice for spaces that see a lot of traffic. Tiffany Duggan of Studio Duggan agrees saying, 'I have always loved this in the right room and don't see it going anywhere soon! It's a timeless classic and adds a considered yet relaxed feel to a space. We often use it as a practical finish in back-of-house rooms such as larders, laundries, and utilities but it can work equally well in other spaces too. It can hide a multitude of sins too if you have bad plasterwork!'
Deborah Bass, founder of Base Interior adds; 'I feel that the beauty of shiplap cladding is that it defies the language of trend in that it is a classic and practical technique, used originally on boats and later on the exterior of quite utilitarian buildings, this gives it a timeless integrity which used sparingly and appropriately, will not date. I particularly like the Shiplap technique when used in hallways and boot rooms, where the walls receive a few knocks and wear and tear in a typical family home, or maybe that's just my home...'
What's the most on trend approach to Shiplap?
As with any long-lived trend there's always going to be a way to 'do' it that's considered the newest and most fashionable. So while shiplap might not be going out of style, how designers are using shiplap is changing. And right now that seems to be a shift away from the beachy/farmhouse vibes shiplap is synonymous with and instead using it in more modern spaces. Think shiplap but simpler and sleeker.
'Shiplap is out if it pulls a farmhouse vibe,' says Ginger Curtis, founder of Urbanology. 'The way to continue to work with it is to fuse it in more modern ways. For example, layering modern artwork or lighting over a shiplap or paneled wall creates a really cool vibe that doesn't feel farmhouse.'
And Jennifer Jones of Niche Interiors agrees that shiplap in its traditional form is on the out, 'After traditional shiplap had its moment on every design show, this trend is definitely in the rearview mirror! Instead of shiplap, consider more contemporary wood applications, such as applying wood flooring to warm up a space.'
Julia Dempster, who is known for her modern twist on traditional style believes Shiplap can be adapted to suit any style – contemporary or traditional. 'Shiplap is timeless in my opinion, although I love how shiplap infuses a space with a farmhouse or nautical feel, there are some options that work just as well if you're looking for a contemporary alternative. Board and batten is a great way to add texture and interest to large swaths of drywall for a more contemporary look and seems to be in every new build modern farmhouse in the USA. It's traditionally assembled with 1-foot-wide planks and 1/2-inch-wide strips, but you can play around with the scale and spacing depending on the size of your space.'
'And reeded or fluted panels are a huge trend right now too – typically made of wood but can also be fabricated in metal or upholstery. One example, called Tambour, is a great alternative to shiplap because it provides visual dimension while feeling a bit more bespoke.'
'Reclaimed wood planking is another popular option, which comes in a wide range of colors, textures, and styles, is sourced from old structures like barns, factories, and warehouses, and gives you a similar effect to Shiplap, variation is inherent to the product – it's the kind of thing where you need to embrace imperfections. This is what I am planning to use on one of the residential projects I am working on currently.'
And the colors we associate with shiplap are changing too. Once you'd only Shiplap in white or some shade of blue, maybe a pale grey, but as it's being adapted to suit more modern homes, the paneling paint colors are getting bolder.
'Shiplap will always have its place in coastal design but with the huge rise of its use in various shades of white over the years, we're finally seeing a shift,' says Jennifer Walter, founder of Folding Chair Design. 'With deep dark greens, saturated burgundy, and those golden ambers, designers, and homeowners alike are using Shiplap to modernize spaces in moody colors. The impact of a room enveloped in a dark color from trim to ceiling can be very dramatic but when you add a treatment like a Shiplap it can soften it just a bit and feel more custom. We also love to do vertical Shiplap for lower ceiling and even bump it into a wallpaper for even more effect.'
The takeaway? Shiplap is still very much in style. But what designers are seeing is we are moving away from using it to add a rustic farmhouse style to a room and instead keeping it sleek and simple to suit more modern spaces. It's becoming an easy way to add a slight texture and interest to a room and instead of traditional Shiplap, the more modern approach feels decidedly less rustic, more clean and contemporary.
Sign up to the Homes & Gardens newsletter
Decor Ideas. Project Inspiration. Expert Advice. Delivered to your inbox.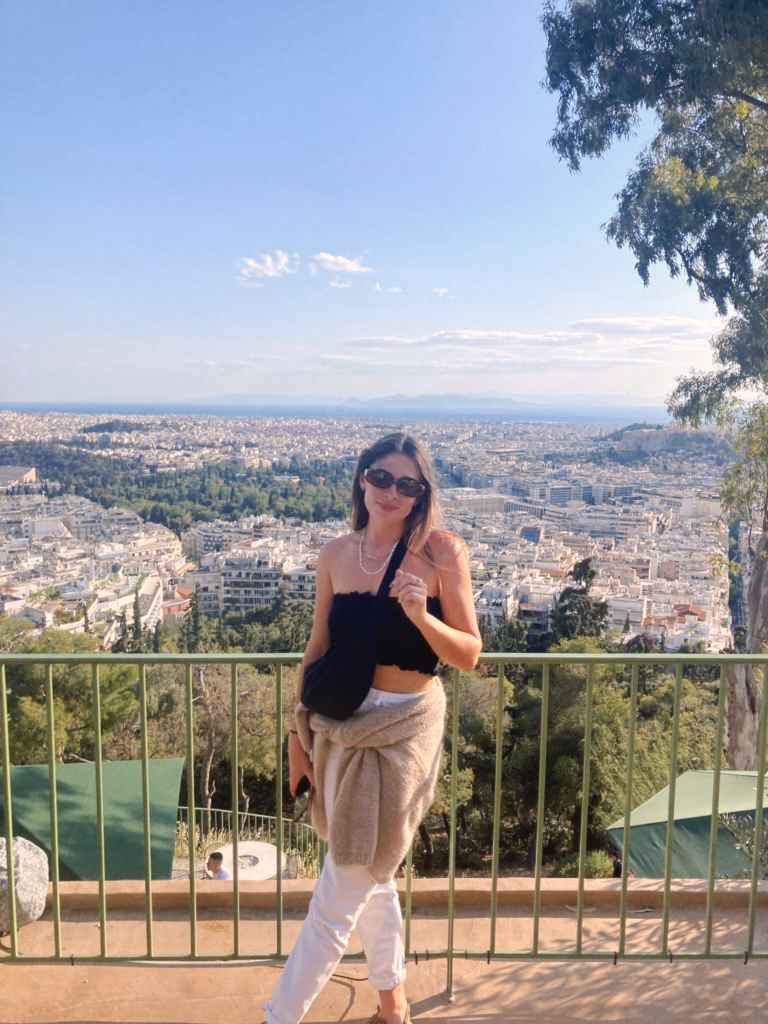 I am the Head of Interiors at Homes & Gardens. I started off in the world of journalism in fashion and luxury travel and then landed my first interiors role at Real Homes and have been in the world of interior design ever since. Prior to my role at H&G I was the digital editor at Livingetc, from which I took a sabbatical to travel in my self-converted van (not as glamorous as decorating a home, but very satisfying). A year later, and with lots of technical DIY lessons learnt I am back to writing and editing, sometimes even from the comfort of my home on wheels.