Should living room furniture be the same height? Experts give their verdict
Discover the perfect height for your living room furniture with in-the-know tips from interior designers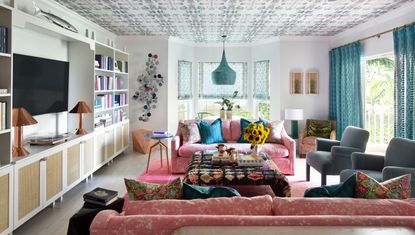 (Image credit: Dekay & Tate)
Sign up to the Homes & Gardens newsletter
Decor Ideas. Project Inspiration. Expert Advice. Delivered to your inbox.
Thank you for signing up to Homes & Gardens. You will receive a verification email shortly.
There was a problem. Please refresh the page and try again.
We tend to purchase our living room furniture as individual pieces, and make decisions based on whether these will suit our overall decor scheme. Is the sofa the right color? Should we opt for two couches, or arrange a pair of chairs opposite the sofa?
But when it comes to living room furniture ideas, it's not just the look and style of furniture that's important – it's the height, too.
The relative height of the backs of chairs and sofas, not to mention consoles, bookshelves, and other furniture, is key when deciding how to design a living room. Get it right and you'll have a cohesive scheme that's the envy of your friends.
So, should you opt for similarly sized pieces or go for a variety of small and tall furniture? We asked the experts for their take on this design conundrum.
Should living room furniture be the same height?
'The answer to this question may decide on the look and function of your living room,' says Lucy Searle, global editor in chief, Homes & Gardens. A family living room, for example, may be very different in appearance to a bohemian living room, or a space that's designed around minimalist living room ideas.
Catherine Staples, Principal Designer at Toronto-based Aspen & Ivy, agrees. 'It depends on the style,' she says. 'So a modern home tends to have consistent heights of backs. Whereas traditional or transitional styles play with sight lines for interest. A more clear example is in a dining setting, where in a modern home there are no height differences in hostess chairs and side chairs, and there are often lower backs. Whereas traditional and transitional-style homes have a hostess chair that is taller and more grand than the side chairs.'
Take these points into consideration in your living room layout ideas and you won't go wrong.
1. Opt for a tall chair by the fire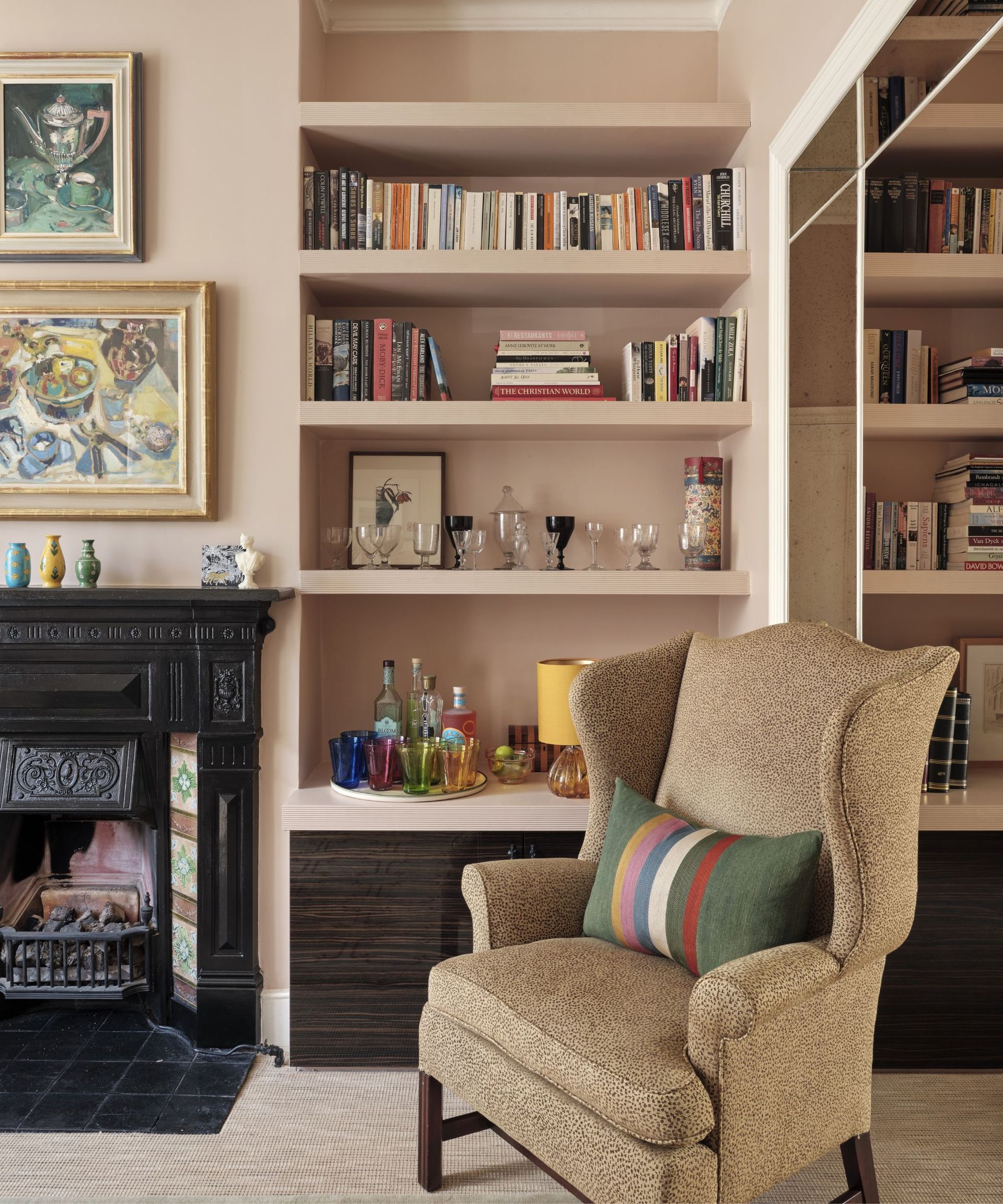 The height of your furniture can be governed by the location in the room – who hasn't deliberated on the perfect fireside chair when considering living room fireplace ideas?
'We like to keep things interesting in a space by varying the types of seating frames within, along with the height of the frames. For instance, we love a tall wing chair flanking a fireplace,' says Mary Maloney from Bee's Knees Interior Design in the Greater Boston area.
'The frame of the wing should relate to the height and scale of the fireplace. This creates a very functional and aesthetically pleasing focal point. Not to mention, a wonderful nook for reading.'
2. Use tall seats to camouflage areas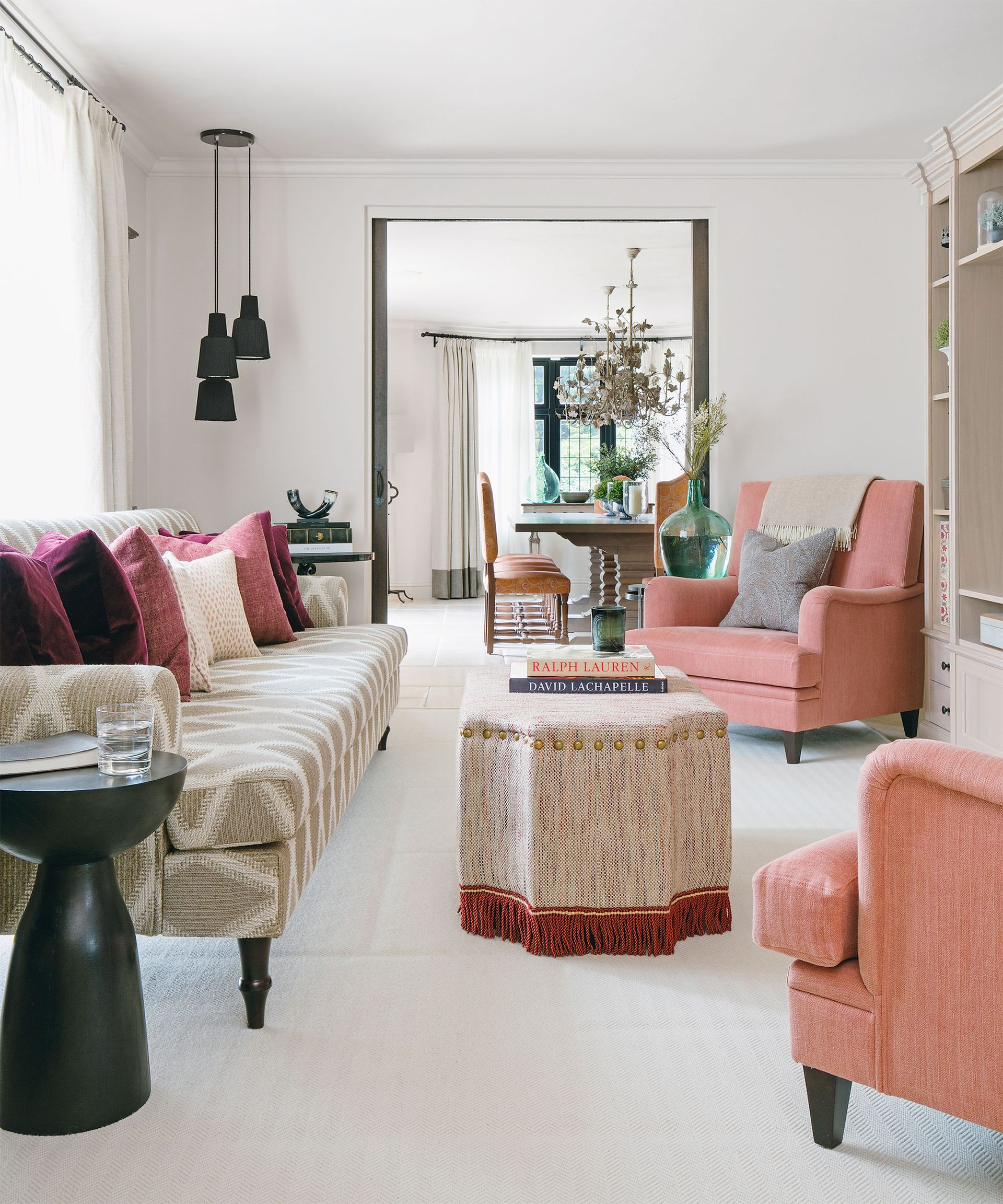 The sight lines through your living room are important when deciding the height of the furniture within it. For example, the pieces you include in ideas for a broken-plan living room may vary in height, as you look to use the furniture to help divide and screen the space. For small living room ideas, you may choose low furniture to give a cohesive look and enhance the sense of space.
'Consider the focal points in your room? What do you want to show off, or conversely, what do you want to camouflage,' asks Mary Maloney from Bee's Knees Interior Design.
'Keep in mind that tall pieces can block your sight lines, which can be good or bad, depending upon your goals.'
3. Match seat heights to create a social space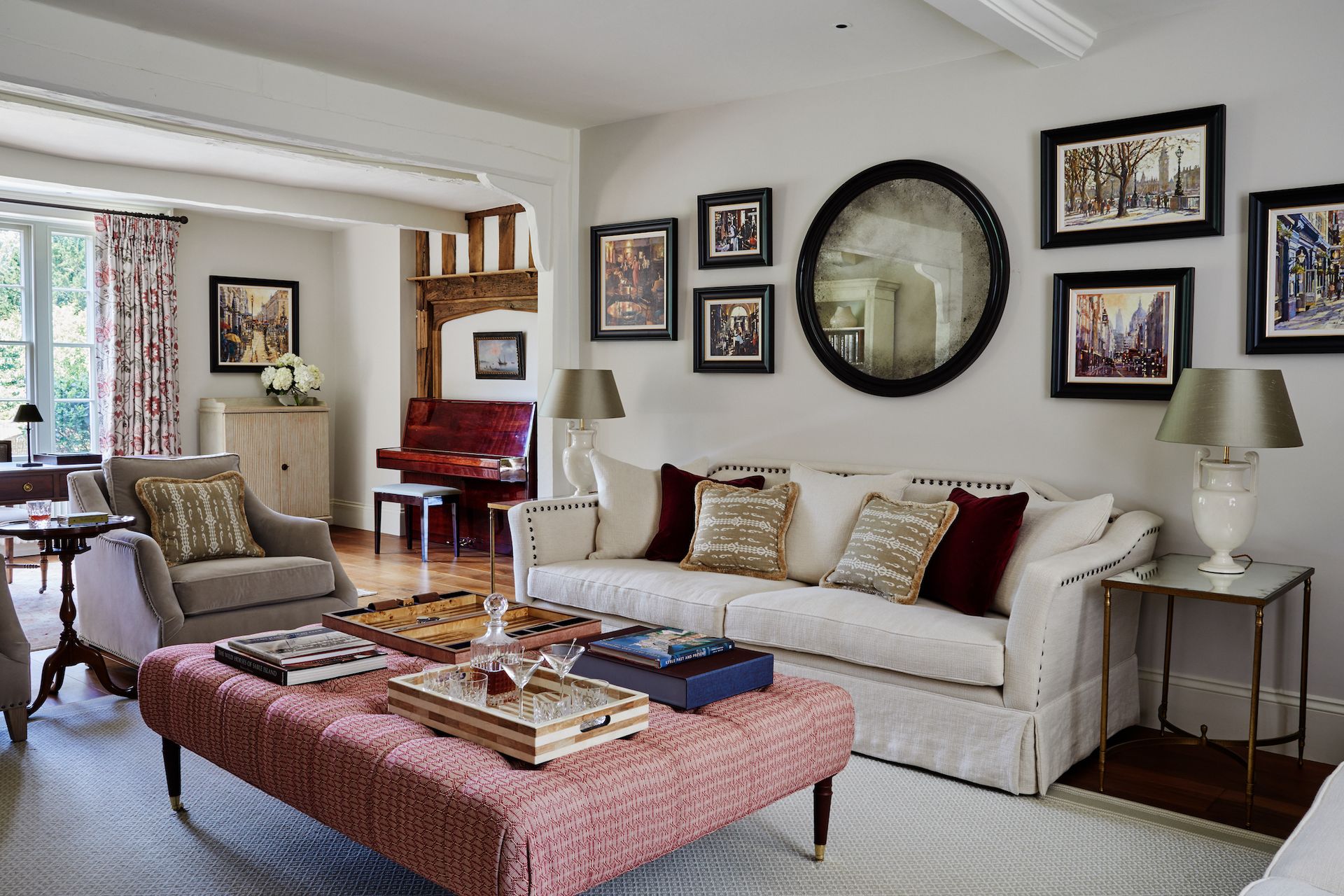 Seating isn't the only furniture to consider. Your living room also contains a range of other pieces, such as side tables, consoles, and coffee tables. How you style a console table – and the height of items, such as lamps, that you place upon it – contributes to the overall impression of a room. Similarly, low tables such as ottomans and coffee tables, and your coffee table styling ideas, all play a part.
'Fundamentally, it is a good idea to keep seating fairly consistent in terms of height, particularly when working in one room or zone within the room. This is to create a feeling of togetherness and cohesion,' explains Louise Wicksteed, design director at Sims Hilditch.
'However, it can be fun to play with the heights of the back of chairs to step away from the anticipated symmetry of a room,' Louise continues, 'as long as the overall effect encourages a social and inviting environment.'
4. Go deep and low for a sofa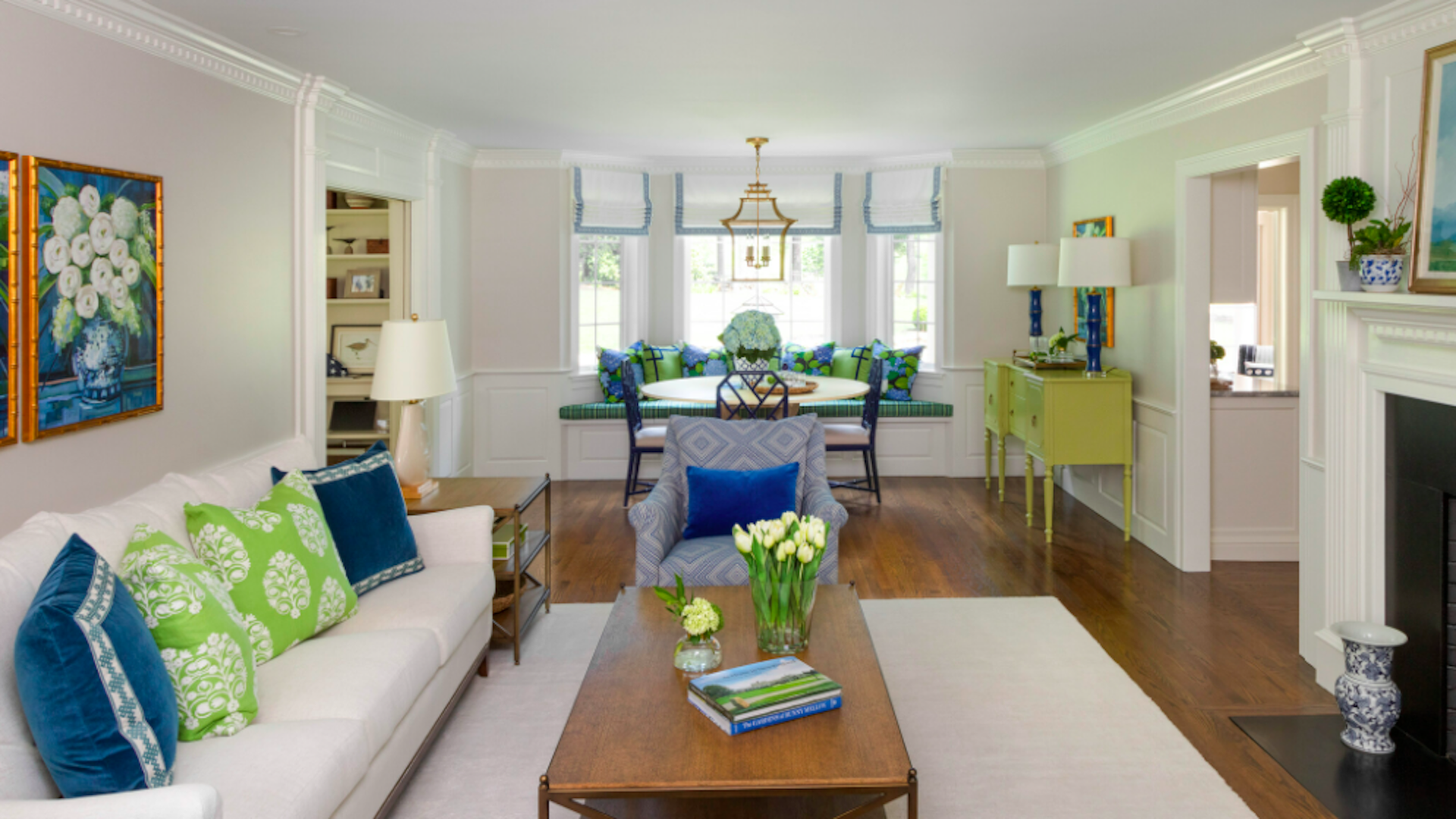 One of the most popular living room trends right now is to create an entertaining space for watching a movie together. Conversely, a vinyl room or reading nook are finding favor as places to retreat to, providing private personal space to indulge creative passions.
The height of furniture when you're thinking of living room TV ideas, then, could be very different to the pieces you choose for any living room corner ideas, where you might want a tall chair with a reading lamp behind and a bookcase or record shelves to the side.
'There is so much that goes into curating functional and cozy living room ideas,' says Mary Maloney from Bee's Knees Interior Design. 'A deep cozy sofa with loose back cushions is wonderful for lounging and watching TV but if you are looking for a reading chair, a tall chair with a tight back is likely a better fit as it offers more lumbar support.'
5. Factor in the height of individuals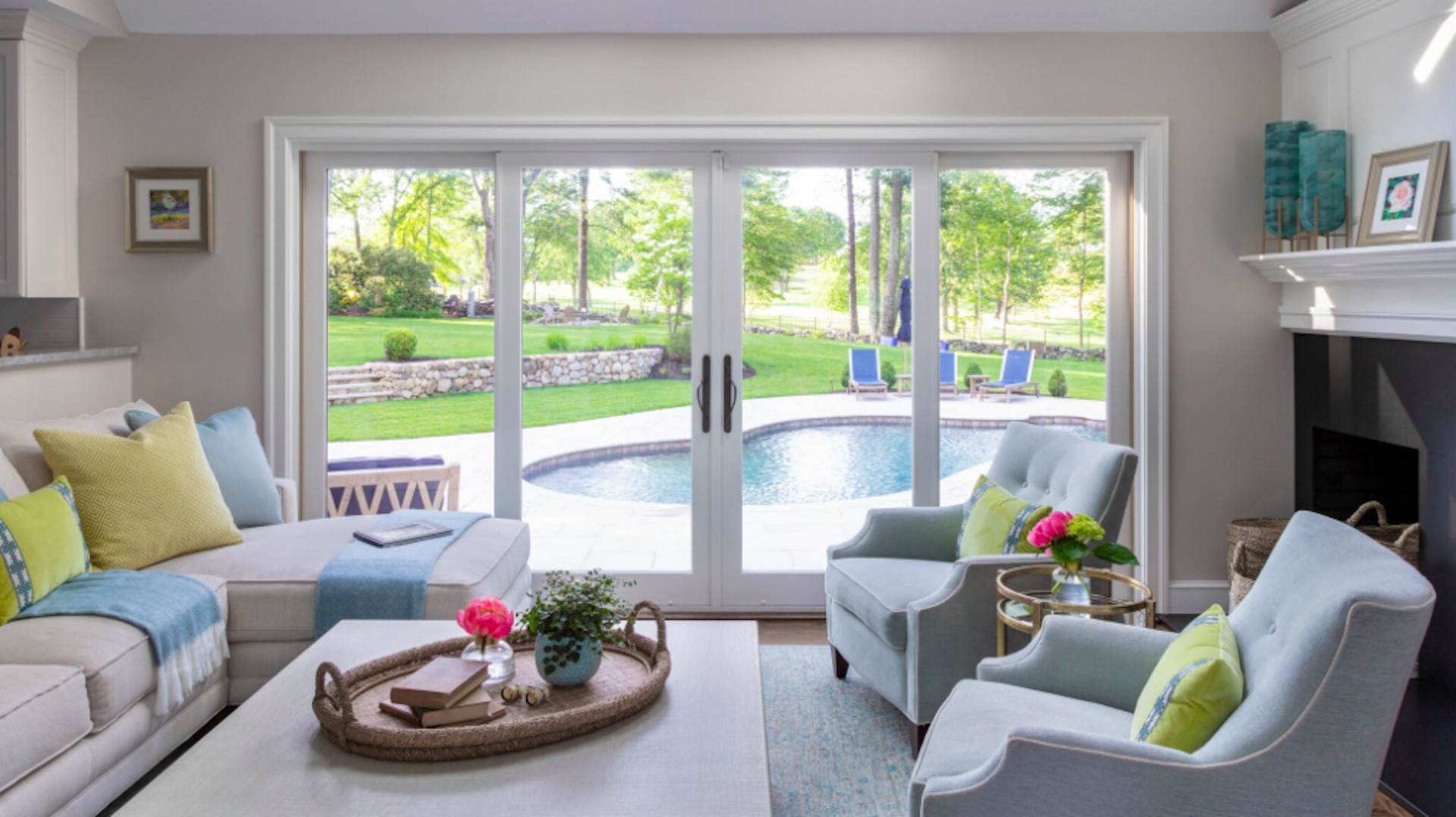 Do members of your family tend to be tall, or do you need to make sure that your diminutive aunt can sit comfortably in your home? Your decor and living room styling ideas need to take the stature of individuals into account in order to create a truly inclusive and comfortable scheme.
'A deep chair can be uncomfortable for smaller people, while a low chair can mean an undignified drop into the seat for anyone who is taller,' explains Lucy Searle, global editor in chief of Homes & Gardens. 'Chairs with a high seat may suit an older person who finds it harder to push themselves up from a chair, but a smaller person may find them too tall to sit in easily.
'If the seat height and depth varies a lot, it can be useful to keep the backs of sofas and chairs a consistent height, to give a sense of cohesion to the room. Aligning other furniture pieces with the backs of sofas, or with the backs or arms of chairs, will also give a neat and measured look.'
Sign up to the Homes & Gardens newsletter
Decor Ideas. Project Inspiration. Expert Advice. Delivered to your inbox.
Andrea has been immersed in the world of homes, interiors and lifestyle since her first job in journalism, on Ideal Home. She went from women's magazine Options to Frank. From there it was on to the launch of Red magazine, where she stayed for 10 years and became Assistant Editor. She then shifted into freelancing, and spent 14 years writing for everyone from The Telegraph to The Sunday Times, Livingetc, Stylist and Woman & Home. She was then offered the job as Editor on Country Homes & Interiors, and now combines that role with writing for sister title homesandgardens.com.