Should a sofa be lighter or darker than walls? We ask the designers in the know
For a beautifully balanced interior design, we explore whether a sofa should be lighter or darker than your walls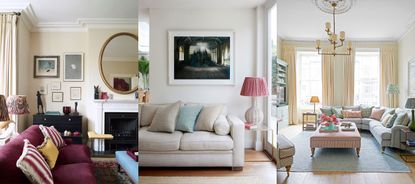 (Image credit: Future | Anna Stathaki | Paul Massey)
Your sofa is one of the most important pieces of furniture you will purchase for your home, and getting the color right is vital for an enduring and successful scheme.
So, should a sofa be lighter or darker than the walls? Well, there are many factors to consider, such as your chosen paint color for your walls, the size of the room in which the sofa will sit, and the overall look and design you are wanting to create in a space.
When shopping for one of the best couches, it is generally advised that a light sofa goes best against a dark wall and a dark sofa works well against a light wall, however, we have spoken with a collection of sofa and design experts who offer their advice on how you can choose the perfect sofa color for your home – and how these rules do not always apply.
Should a sofa be lighter or darker than walls?
'The sofa is the biggest piece of furniture in the living room, so it is central to the scheme. Wall and sofa colors should complement each other, but this can look many ways. For example, a rusty orange, jute upholstered sofa would look equally beautiful against deep navy or light plaster pink walls,' says Martin Waller, founder of global design brand, Andrew Martin.
If you're wondering which sofa color will work best with the room color ideas and walls in your home, read on to see what the experts what you to know.
Martin Waller is the founder of the London-based, luxury furniture retailer, Andrew Martin, which sells everything from beautiful sofas and lighting to fabrics, rugs, and more. Waller has been involved with design projects all over the world, with many of his designs influenced by his international adventures.
Why choose a lighter sofa
1. If your walls are painted a dark shade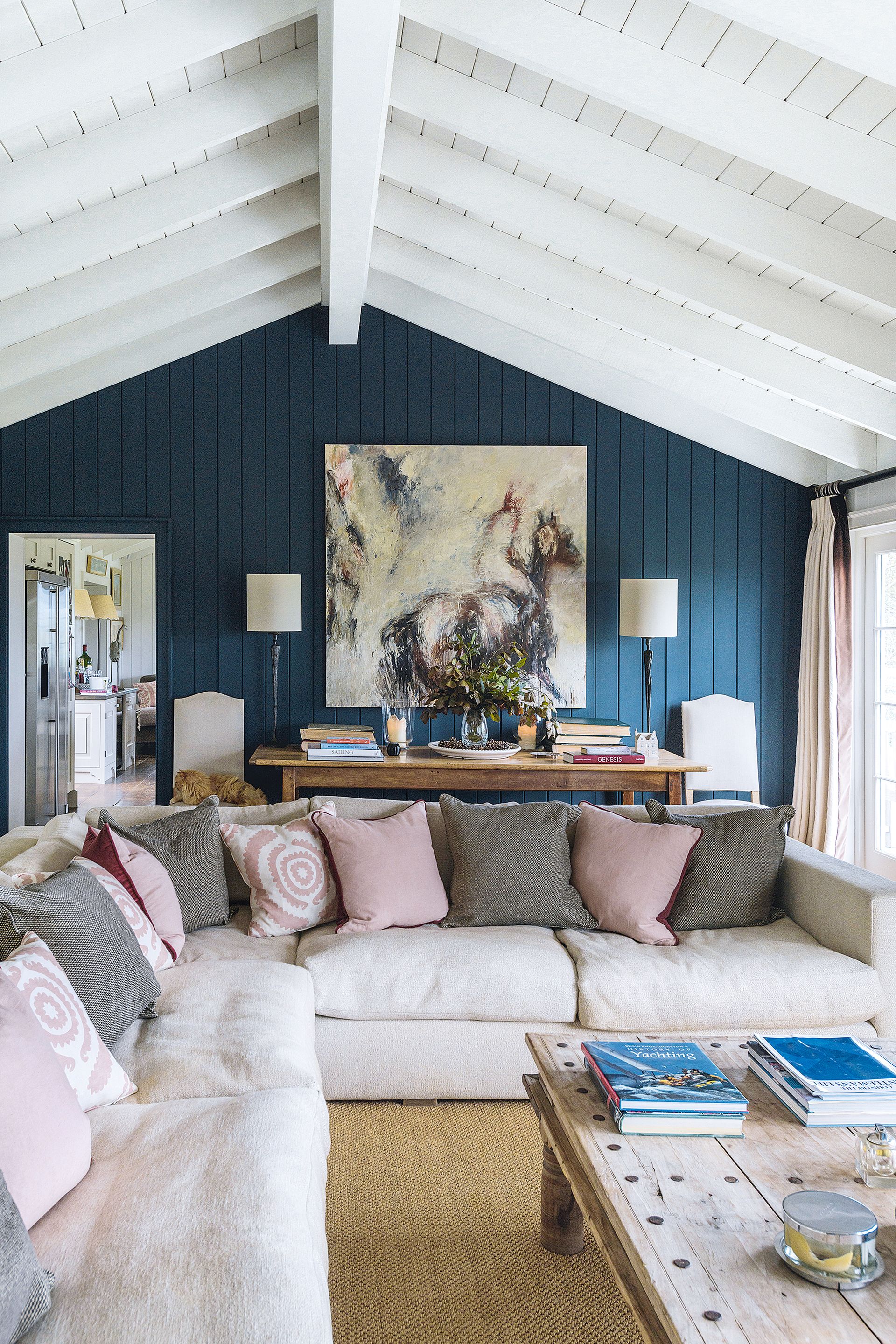 From a gray sofa placed against deep blue painted walls to a beautiful blush pink couch in a green living room, if you have chosen a dark paint shade for your living room paint ideas, then a lighter sofa can establish an elegant contrast and a harmonious and balanced look in a space.
The design experts at King Living Design Studio share, 'customers are increasingly embracing dark, moody hues on their walls to add drama to their décor. The key to maintaining balance with this look is to ensure that your sofa offers a neutral counterpoint.
Opt for lighter colored seating to break up darker tones and provide a focal point. Grays and beige tones work best to add contrast into the space, and provide a versatile starting point if you choose to redecorate. Darker spaces can also appear smaller as the color absorbs more light without reflecting it back into the room, so incorporating lighter elements in furniture choice will offset this.'
To create a sense of cohesion between the paint color on your walls and your sofa, style the seat space with similar colored cushions and throws, as this will help to create a more cohesive and unified scheme.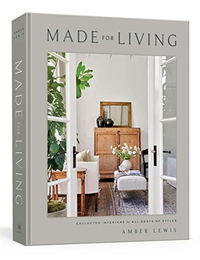 Made for Living: Collected Interiors for All Sorts of Styles, Amber Lewis | From $24.58 at Amazon
This national best-seller is a success for a reason: within the pages, interior designer Amber Lewis shares her most loved design secrets and know-how.
Why choose a darker sofa
2. If your walls are painted a light shade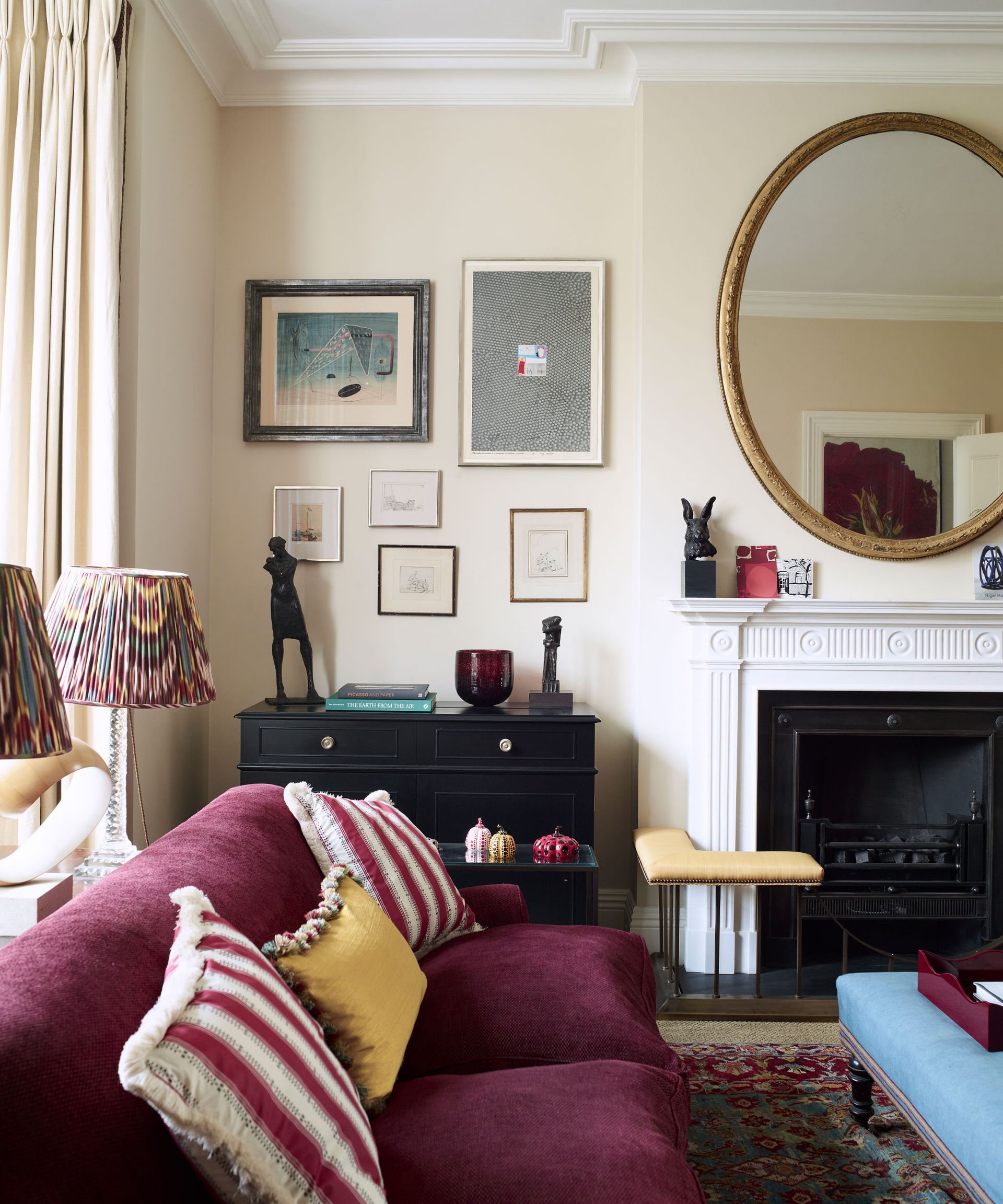 'I tend to find that when a sofa is a darker hue than the walls, it creates a much more cohesive look throughout. It brings a clean, crisp, airy feel you struggle to achieve with a dark wall/light sofa combination,' says Helena Davies, head of buying at Barker and Stonehouse.
Just like a light sofa against a dark wall, the opposite arrangement will still create a beautiful, balanced look, but a darker sofa can be more impactful, and establish an eye-catching focal point in a space.
A darker sofa can also be a more practical option, especially if you have children or pets, as Andrew Martin explains, 'if your stomach fills with dread every time you hear a clatter in the living room, swap cream linen upholstery for a thicker, darker textile or a fabric with a colorful pattern. In this case, neutral-colored walls will allow the sofa to stand out.'

Why match with your wall color
3. For a minimalist or maximalist look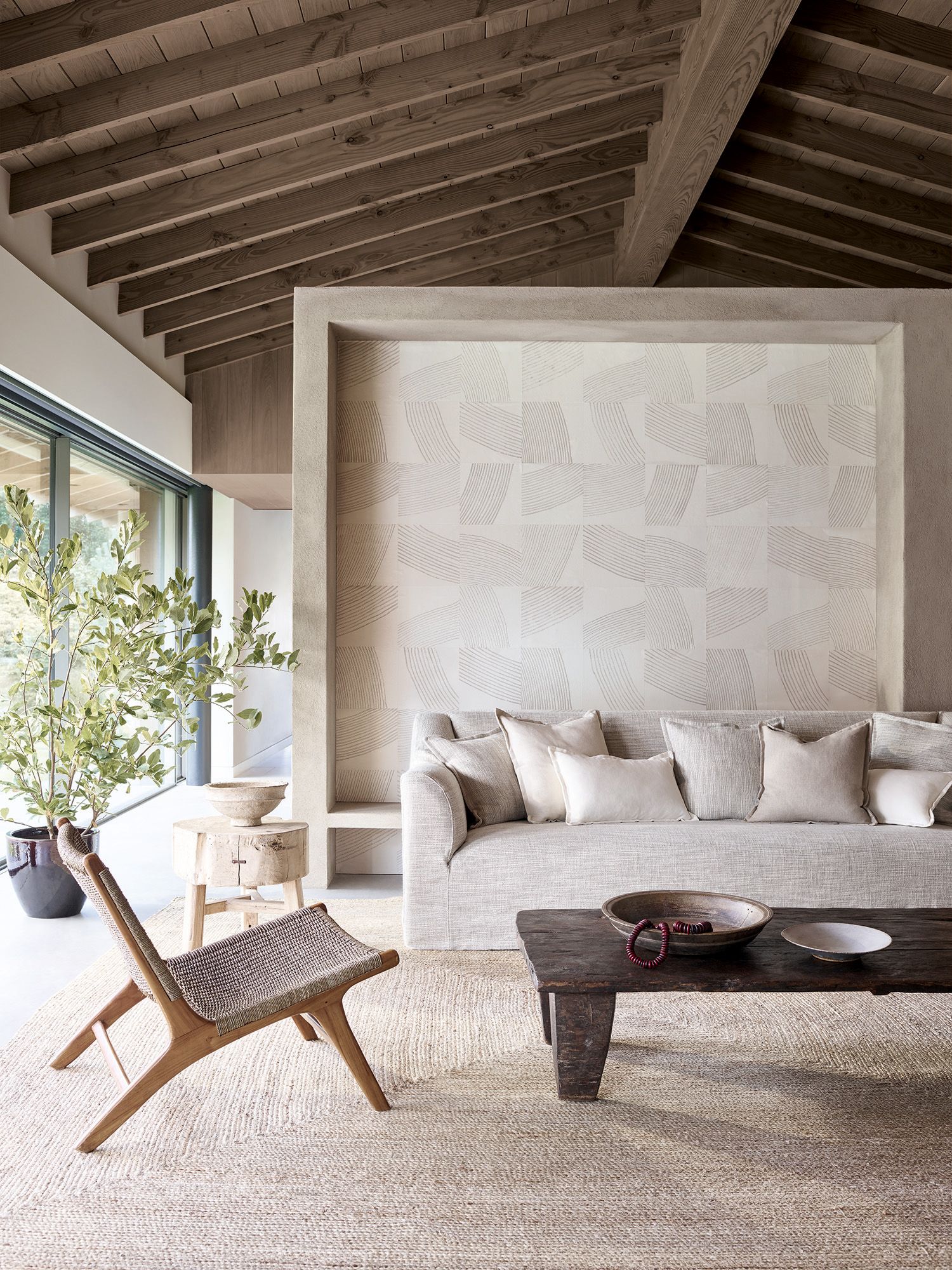 Matching your sofa color to your wall color, or opting for a shade that is ever so slightly lighter or darker, can be a great option for both a minimalist or maximalist look.
'Why not push the boat out and really test your interior styling by matching your upholstery with the wall color palette? It's a brilliant chance to let your decorative accessories become the focal point of the room, especially if you have any dramatic artwork on show or beautiful design details such as exposed wooden beams or a grand fireplace that you want to flaunt.
To make sure the sofa doesn't fade into the wall, opt for upholstery that will bring interest through texture, such as bouclé or fluted leather. It's a great way to introduce stylish details whilst keeping to your chosen palette,' says Helena Davies from Barker and Stonehouse.
For a calming, Scandinavian feel, match your sofa with your white room ideas or neutral room ideas. Or, if you've embraced more colorful room ideas for your space, a coordinating sofa can create an impactful and immersive environment, rich with color and character.
Consider the other colors in your scheme
4. For a unified and cohesive look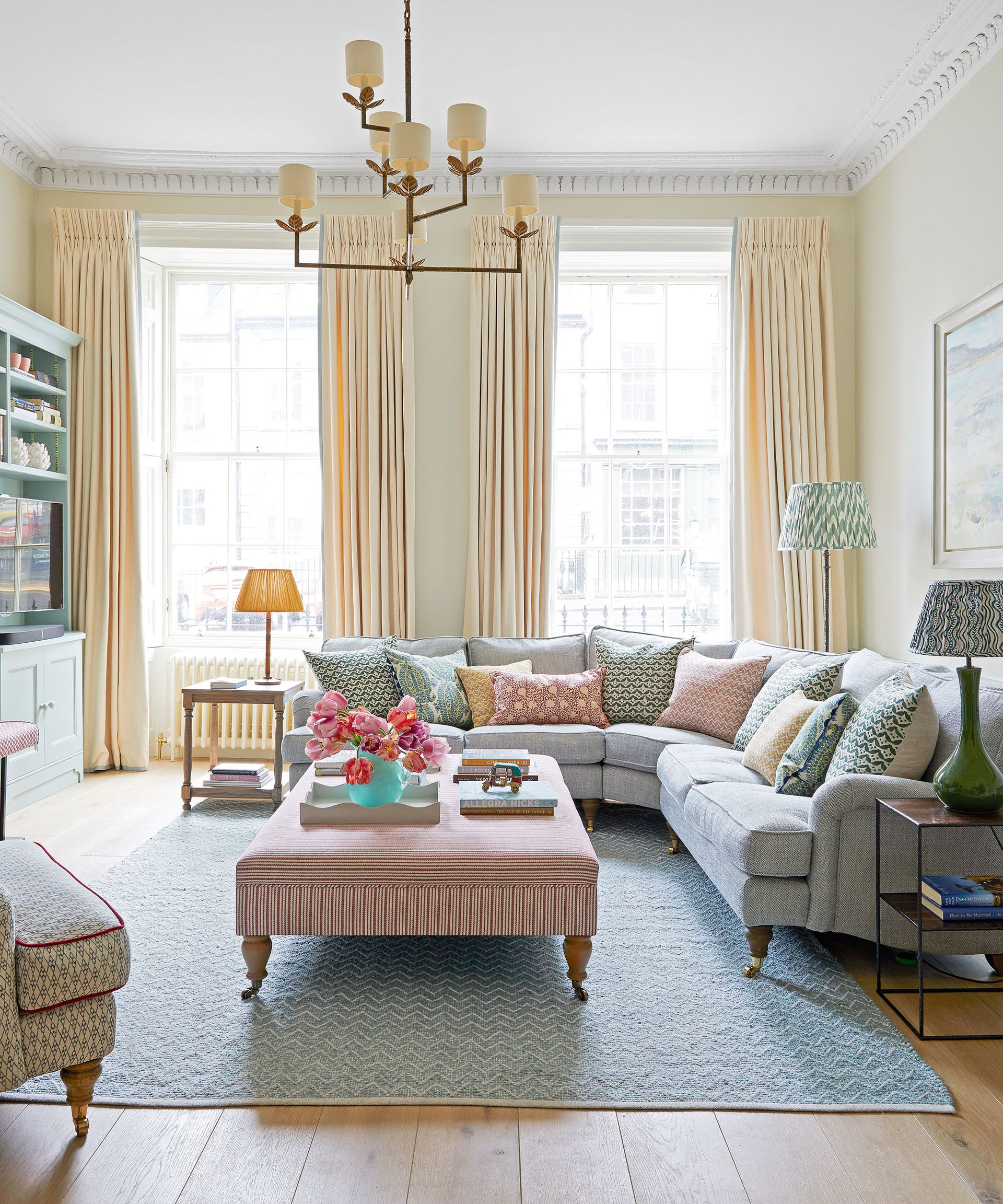 'To create a common theme in a room, I usually design the space around one element. Sometimes I begin with the sofa, a lounge chair, an antique, or a piece of artwork. After that, I take that element and try to find complementary items that really round out the overall idea for the space. In my opinion, the sofa could be a lighter or darker color, depending on the overall theme of the room,' says the principal designer at Re: Design Architects, Natalie Rebuck.
Whether you want your sofa to blend in or stand out, carefully considering your theme and the other colors used in the rest of the room will only lead to a more stylish and united scheme. Use your sofa color as the foundation for the rest of the design, and choose your wall color accordingly, whether that be lighter, darker, or matched.
Founder of Re: Design Architects, an award-winning architecture and design firm with offices in Brooklyn and Southold, Natalie Rebuck has over 16 years of experience managing residential and commercial project designs all over the world.
Factor in the size of the room
5. To make the most out of the space available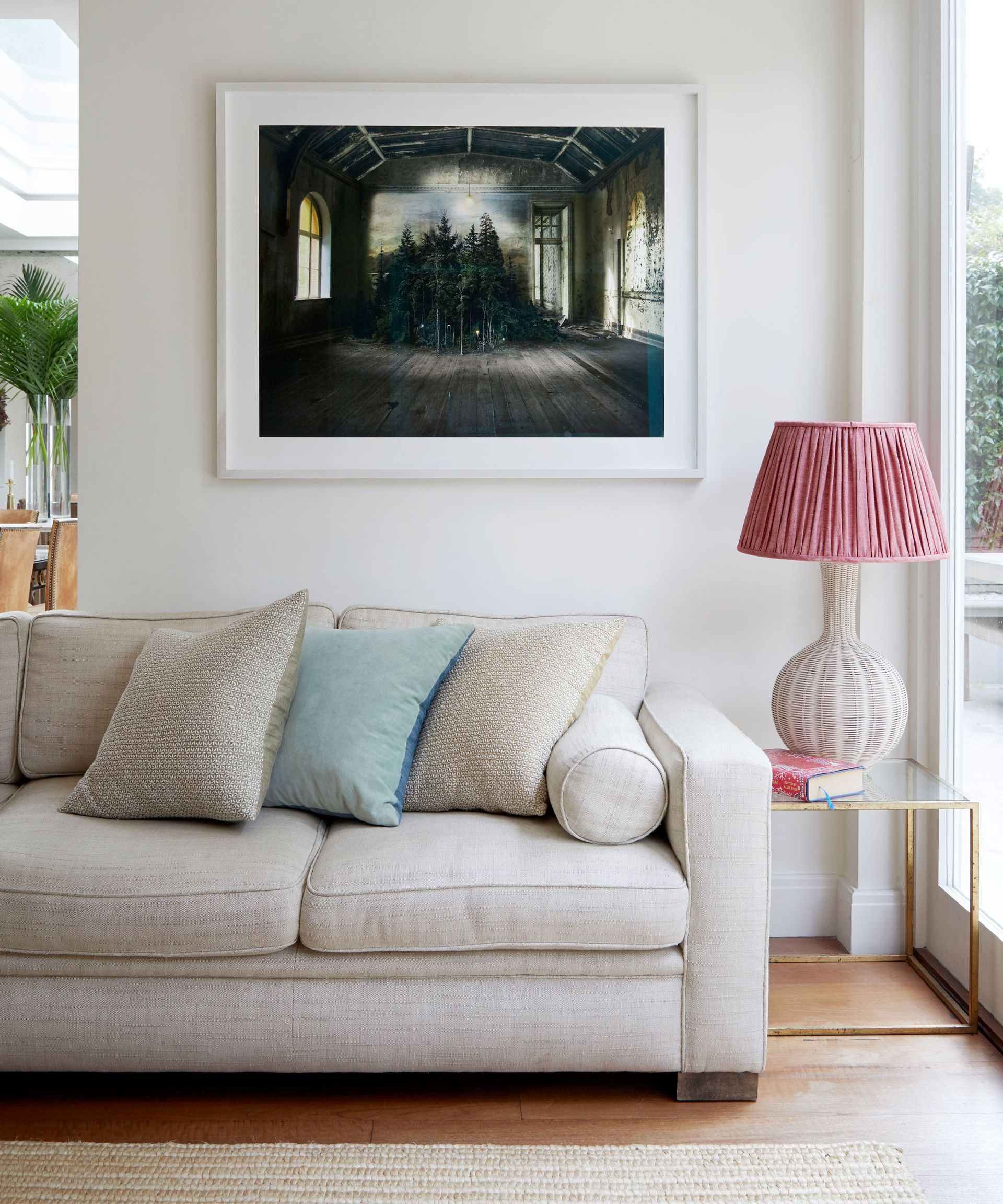 The size of a room can have a big impact on the color palette you choose to decorate with. In a small living room for example, you may choose a lighter, more neutral design to increase the feeling of light and space, or, you may go the complete other way and create a stand-out, colorful design that distracts your attention away from the room's size.
Natalie Rebuck from Re: Design Architects says, 'when buying a sofa for a smaller space, it's important to keep in mind you want the area to feel bigger, so I recommend choosing a lighter color for the largest element in the room.'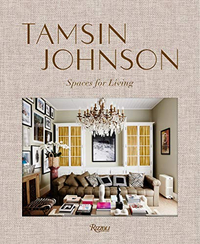 Spaces for Living, Tamsin Johnson| $48.30 at Amazon
The first book from Australian interior designer Tamsin Johnson, known for her fresh interiors that evoke luxurious ease and coastal sophistication.
What color sofas are in for 2023?
The latest sofa trends are all about soft and sculptural shapes and colors that are both rooted in nature and stand out from the crowd.
2023 interior design trends focus on uniting the old with the new and creating eclectic, colorful spaces that truly reflect our style.
For sofas, re-invented, new neutrals, such as green and blue are taking center stage, as well as more bold and affecting color palettes. A colorful sofa is a great way to make an impact with color in a room without using paint ideas or wallpaper ideas.
Classic, neutral shades such as gray, brown, beige, and cream will always remain timeless and can be wonderfully versatile color choices for a sofa, but the latest furniture trends show that 2023 is the year to be brave and bold with color.
What is the best color for a sofa?
The best color for a sofa is always going to vary depending on your chosen style and the overall design you want to create in a room.
As we have discussed, enduring neutral colors such as gray and brown can be incredibly adaptable with changing styles over time – and they can often be the more practical option. However, brighter and bolder color palettes could be the better option for a sofa sitting in a more colorful space – the key is always to think of your overall design as a whole, as well as what color is suited to your space on a practical level.
As Natalie Rebuck from Re: Design Architects says, 'when selecting a color for a sofa, I think it's helpful if there are children and animals involved to find something that will easily hide any mess or hair; fabrics with several colors or textures hidden are perfect for hiding dirt.
Always select a wall color and a fabric and sit with them together with any other elements that are in the room to see how they mesh and how they feel in the space.'
As a sofa is a big investment, it is worth taking the time to carefully think through your room design, from your wall colors to your accessories and other furniture pieces, to ensure that you choose the right color and style for your space.
How do you choose the right sofa?
Color, or course, is a big factor to consider when choosing the right sofa for your home, but you will also need to carefully think about the size and scale of your sofa and your choice of upholstery.
Patricia Gibbons, from the design team at sofa.com shares with us her expert advice for when choosing a sofa.
'Finding the perfect fabric is a balance between durability and aesthetics. For example, luscious, deep cotton matt velvets look and feel ultra-luxurious, but does this suit the lifestyle of your household? If you are shopping for your forever sofa, investing in a higher quality fabric should be a priority, whether it's a smart fabric, or a cotton polyester blend. These will be well worth the investment in the long-term as they are made to work harder for busy family life and will withstand the daily wear and tear of years to come.
The scale of your sofa is important, too. Too big and it can feel like it engulfs the whole room, too small you'll be fighting over the best seat in the house. Finding that sweet spot is key. Smaller rooms benefit from selecting sofas with slimmer proportions and sleek, clean silhouettes. Choose a model with elegant, tapered legs which raise the frame from the floor to give the illusion of more floor space. These larger scale pieces feel more statement and create an anchor to design around without overpowering a large living room. They also help zone, effectively acting as a room divider.'
Sign up to the Homes & Gardens newsletter
Decor Ideas. Project Inspiration. Expert Advice. Delivered to your inbox.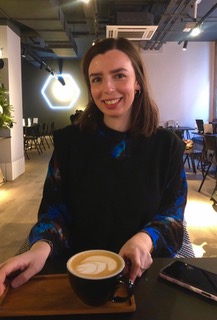 Zara joined Homes & Gardens in February 2022 as a Content Editor. After studying English Literature at University, she worked as an Ecommerce Website Editor, Content Writer and Buying Intern at multiple independent businesses within the luxury retail and lifestyle sectors. Her role at Homes & Gardens unites her love, experience and passion for the world of design and desire to create inspiring written content. She enjoys nothing more than discovering new trends, brands and products, whether that be in fashion, interior design or lifestyle.